Meet The Team: Eric
Get to know the man who is responsible for spreading the good gospel of Zenkit
Behind every great product are the great people who work hard to make things happen. 'Meet the Team' is your chance to get to know the different personalities, backgrounds, names, and faces that are responsible for your favorite project management tool.
First up is our very own head honcho of public relations and communications. The man that spreads the good gospel of Zenkit and gets our product in all the great publications.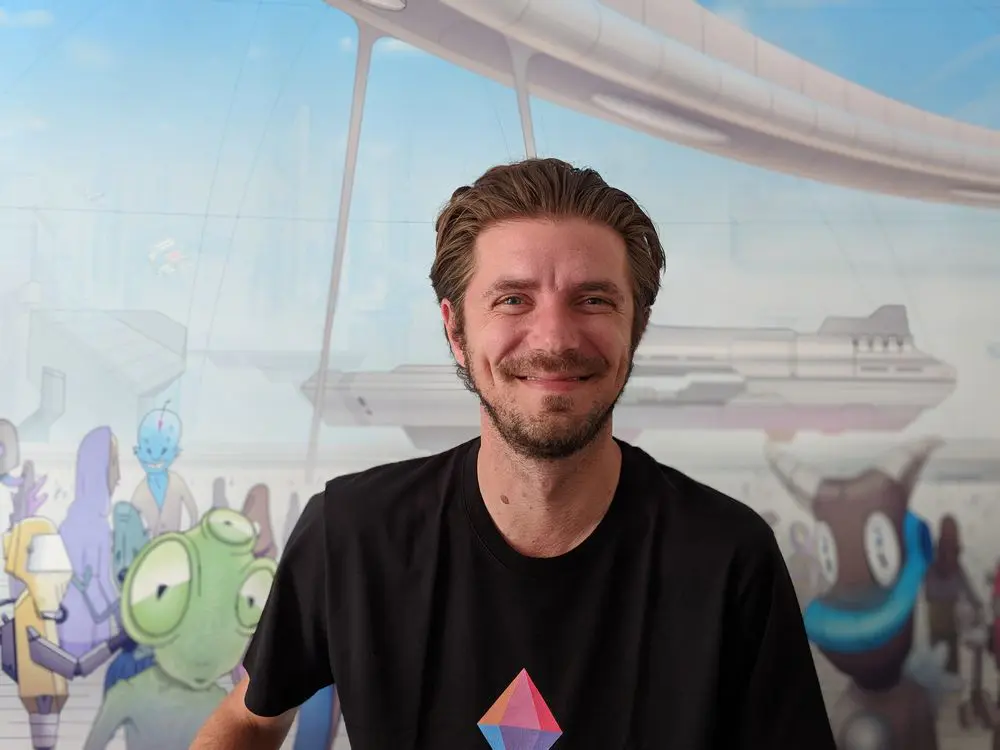 Name: Eric Ebert
Role: PR and Communications Manager
Where are you from?
I'm originally from Minnesota, but have lived in Hawaii, New York, and now Karlsruhe, Germany.
Describe yourself in three words:
Dad, Husband, Minnesota-Nice.
How long have you been at Zenkit?
I started with Zenkit at the beginning, well, after it was built and we were getting ready to launch.
What brought you to this role?
I had a lot of experience with other products, so when Zenkit was looking to launch, I knew that I could be useful. Fortunately for me, Zenkit is a great product and was market-ready from the first day I joined. That always makes PR work much easier.
What does it take to be good at your job?
My job is essentially telling people about Zenkit, who in-turn tell other people about Zenkit. A core skill to have in PR is to understand what your product is and what makes it better than its competitors—this will help you tell your story.
When dealing with the press, I've found that honesty works best. Tech reporters have seen it all and they can smell the BS from a mile away. My advice is that if you're just getting started, tell them that. Tell a story about why you built what you've built, and how it can really help people.
And when you do get press, be grateful. Send a thank you note. Even if it isn't the glowing review you were hoping for, just remember that someone took the time to look at your product to give it a fair shake. If it's a bad review, you can always fix it and then reach out to the reporter again.
The top three characteristics needed are patience, humility, and creativity. Tools I'd recommend to get the job done are Zenkit (of course), email, Lookeen (for searching through all those emails), and Twitter.
How do you use Zenkit on a daily basis?
I have a list of media contacts, a collection for graphics, and press releases. I also have a collection of story ideas that I work on daily (Kanban).
When we get closer to press outreach, I live mostly in tables which I make heavy use of the filters and labels. And when it's time for a new feature to release, I can filter my contact list to a handful of reporters that would hopefully be interested in the news. It's really been a lifesaver!
When you're not working, what are you doing?
When I'm not working, I'm usually working. Just kidding! I have two daughters that I get to spend time with. Being in Karlsruhe, we can usually sneak away for a weekend in France, Spain, Italy, or somewhere else close by. I like to get away when I can to decompress and recharge the batteries.
Last song you listened to?
Basket Case by Green Day.
Last meal on earth?
Human-baby sized burritos.
Favorite German word?
"Doch." It basically means your entire argument isn't correct and you're an idiot for making it; all in a single word.
Use it in a sentence?
Eric: Zenkit is the best project management tool, ever.
Someone else: No it's not!
Eric: Doch!
If you could have one superpower, what would it be?
Teleportation. Beaming around to meet up with all of the people I regularly talk to online would be pretty cool. Sometimes it's just about the destination.
What is your favourite thing about working at Zenkit?
I love the team. We're all pretty tight. I also like that when you have an idea, it's taken seriously and has a good chance of becoming part of the product that we're all working so hard for.
---
For any PR info and collaboration work, or if you just fancied saying 'hello', drop Eric a line at eric@zenkit.com or tweet him at @em_ebert.