Meet The Team: Siobhan
The go-to gal for all things Zenkit
If you've ever experienced a glitch in your system or couldn't quite figure out the difference between a custom field and a collection theme, chances are you've had the pleasure of chatting with our next Meet the Team subject.
Every field has their expert and when it comes to all things Zenkit, ours is none other than this delightful creature…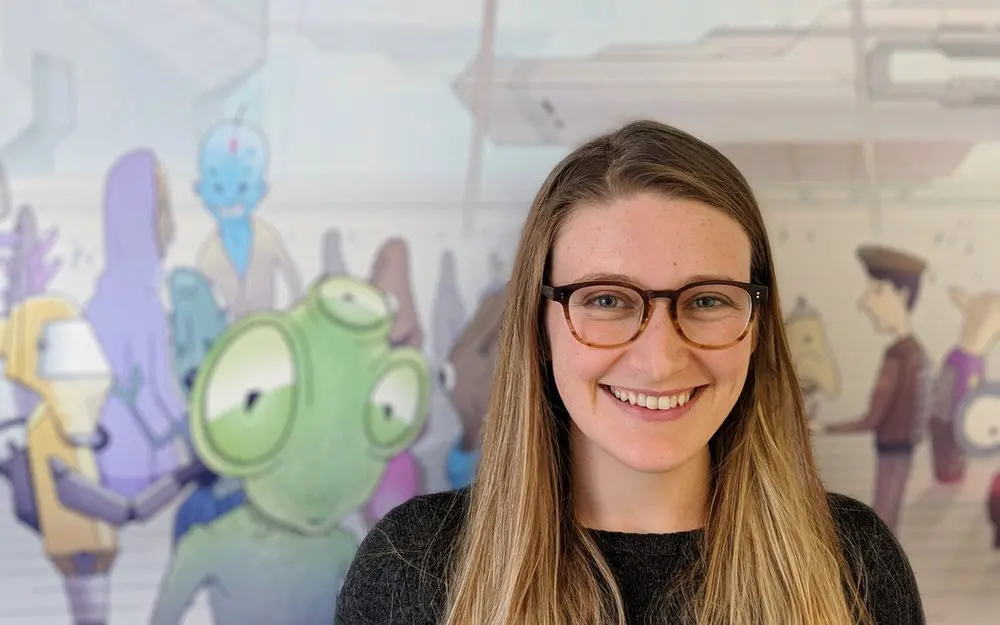 Name: Siobhan O'Rorke
Role: Writer of English, Supporter of Customers, Bug Tester Supreme, and Master of the Zenkit Knowledge Base. (Marketing Manager for short)
Where are you from?
Hong Kong
Describe yourself in three words:
Somehow Always Hungry
How long have you been at Zenkit?
Since the beginning. I started at our parent company in 2014 and moved to Zenkit full time in 2016.
What brought you to this role?
Eric! I worked freelance with him for a while and he sent me an email one day saying he'd set up an interview for me with a company he'd worked with before. I wasn't looking for a new job, but I went to the interview and… the rest is history!
What does it take to be good at your job?
A really deep understanding of our product, strong organization skills, and the ability to see things from different perspectives. Especially when it comes to my work in support, product feedback, and bug testing, it helps to be able to empathize with our users and to really understand their needs.
I need to be organized because new and different tasks land on my desk every day, so I need to be able to react quickly to unique situations while keeping up with my day to day work. Luckily, I love a challenge and Zenkit is the perfect way to keep it all in check.
How do you use Zenkit on a daily basis?
You can actually read a lot about this on our blog! I use Zenkit at work all the time – entering bug reports & feature requests into our development collection, tracking my daily tasks in our marketing team's collection, and managing the blog with an editorial calendar. Our documentation is actually made from a Zenkit collection, too! So I use Zenkit to keep that up to date.

In my personal life, I use a single collection synced with Google Calendar to manage all non-work-related tasks. I try to stick to my GTD lists but they do go astray sometimes. I also have a couple of collections I use to track fitness goals, do some life planning, get movie recommendations from friends, plan parties, etc.  
When you're not working, what are you doing?
I love to get a workout in after work – gymnastics, yoga, weightlifting, swimming, or just throwing something around helps me get my energy out and come down from the stresses of the day. I also love cooking for friends, petting any dog that comes my way, looking after my little balcony garden, and reading. (And occasionally taking shifts at the cafe I used to work at on special occasions.)
Last song you listened to?
Step Steadier (ft. Fox) by The Mouse Outfit
Last meal on earth?
Probably a veggie burger & some really good sweet potato fries. Followed by still-warm cinnamon rolls.
Favorite German word?
Genau. It just means "exactly", but it can be used in a whole bunch of different ways. It was the first non-swear word/number I was able to use fluently in conversation.
Use it in a sentence.
Das ist genau was ich will! (That's exactly what I want.)
If you could have one superpower, what would it be?
Probably something psychological. Touch someone on the forehead and they understand everything.
What is your favourite thing about working at Zenkit?
The people! I have fun working with our team, I love talking to our users, and to all of our partners as well. This job has let me connect with so many people all over the world and for that I am grateful.
It's also really cool to be part of a team with such potential. We all really believe in Zenkit and our future, so it really motivates me to push through all the challenges.
---
As the Supporter of Customers and Master of the Zenkit Knowledge Base, if you'd like to chat about any Zenkit questions or concerns you can use the in-app chat or send an email to 

 to get in contact with Siobhan. She'd love to hear from you!