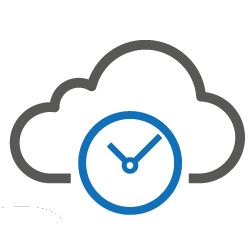 eTermin & Zenkit To Do
Connect your Zenkit To Do and eTermin accounts
Existing eTermin users who use the app to book appointments online may find that they want to sync new appointments to their Zenkit to-do list. However, manually transferring appointments between two software systems can be energy and time-consuming.
With this Zapier integration, a new Zenkit To Do item, including booking details, will be automatically added to a specific collection when a new eTermin booking is created. You will never miss an appointment again!
About eTermin : Online Appointment Scheduling Software
eTermin is a smart and multi-functional online appointment scheduling software suited for all industries. It includes features such as easy online appointment booking, customer and employee management, marketing features, reminder services, and custom design. With eTermin, you can experience professional appointment scheduling with efficiency and flexibility. What's more, just like Zenkit, eTermin complies to the General Data Protection Regulation (GDPR) to ensure your data security. Create your free account to learn more about this software: https://www.etermin.net/.
About Zenkit To Do: Online Task Management
Zenkit To do is a task list app designed to simplify your daily task management. With a beautiful, intuitive design, smart lists, reminders, and more, it enables you to collaborate with your team, family, and friends, wherever you are. Zenkit To Do is available online and from the App Store and Play Store.
As part of the Zenkit Suite family, Zenkit To Do integrates seamlessly with all other Zenkit apps. For more information, visit: https://zenkit.com/todo.
How to connect eTermin and Zenkit To Do?
Sign up for a Zapier account to get access to Zapier.
Create an account with eTermin.
Log into Zapier and go to the Zenkit + eTermin Zapbook to find Zap templates.
Or choose to create your own Zenkit and eTermin integration by selecting them when you create a zap.
Who will benefit from this eTermin and Zenkit To Do integration?
People who want to keep their appointments synced between scheduling software and their to-do list easily.
Business owners who want to save time and energy by automating their workflow.
Additional Integration Details
Supported by Zapier: Please contact Zapier support if you experience any problems.
For more information on how to use Zenkit with Zapier, please read our documentation.