Take your projects to the next level.
Trello was one of the first tools to bring the personal Kanban concept to the mainstream. It was a pioneer in the online collaboration space, with simple drag and drop functions and instantaneous syncing across accounts and devices. Over the years, Trello's easy simplicity has amassed it a loyal following of users from around the world, however not much in the app has changed since it was first released.
Trello is a great place to start a project. But as you grow, your tools should too. That's why we built Zenkit.
The Zenkit Difference
With Zenkit, the ease and simplicity of Trello's kanban boards are elevated. Kanban boards are easily re-grouped or made into swimlanes. Multiple views mean you can switch from a Kanban board to a calendar, table, list, or even mind map, completely for free. Unlimited custom fields enable you to track any and all sorts of data, helping you move away from a pre-set workflow and towards your own creative freedom.
GDPR and Data Processing
The security of your data matters to us. As a German company, we are fully compliant with GDPR and the DSGVO. While Trello's data are stored on US servers, Zenkit stores all user data on ISO27001 certified servers based in Frankfurt, Germany which guarantees the highest safety standards for your data. Transmission of data between our servers and your device are encrypted and secured using SSL. Learn more about our privacy policy and GDPR practices.
Customer Service
As a small company, we have the opportunity to build closer relationships with our customers. Whether you need help figuring out how a feature works, or have features to request or bugs to report, you'll be able to chat with one of our helpful staff directly. We pride ourselves on our high rate of response and ability to solve problems quickly.
Kanban
Understand your project with a glance. Effectively assess progress and priority, manage items quickly with drag and drop, and give team members the flexibility to complete work in their own time.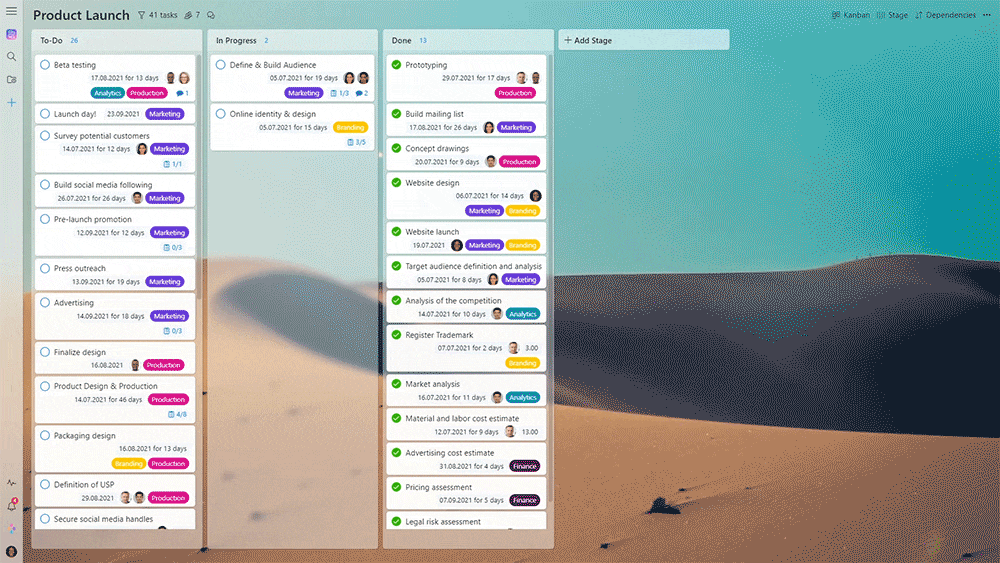 Kanban Re-Grouping
Any label field can be a Kanban list header. Switch them with a click and gain new insight with a new perspective.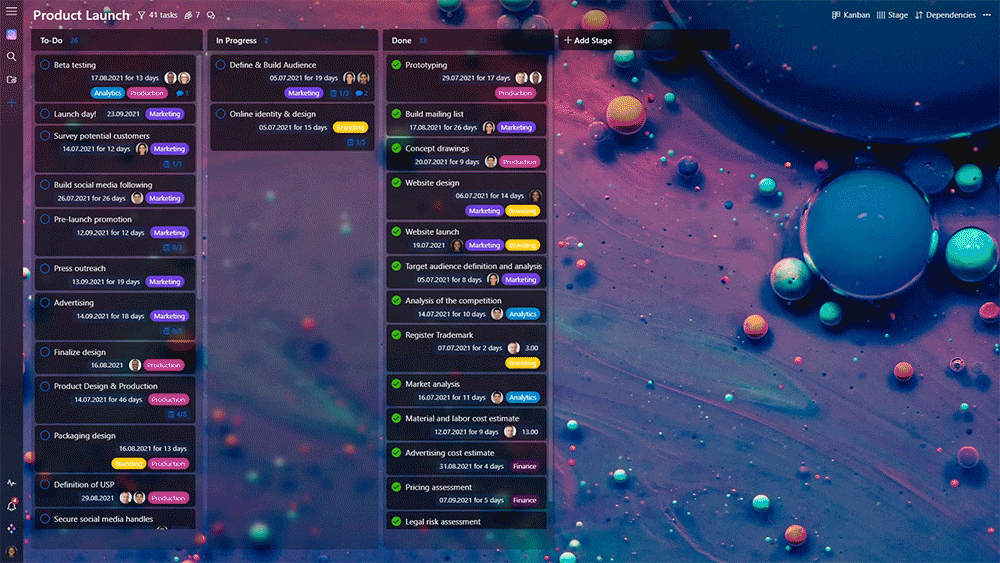 Member Based View
Use members as list headers so you can easily assess workload, and track or re-assign tasks by member.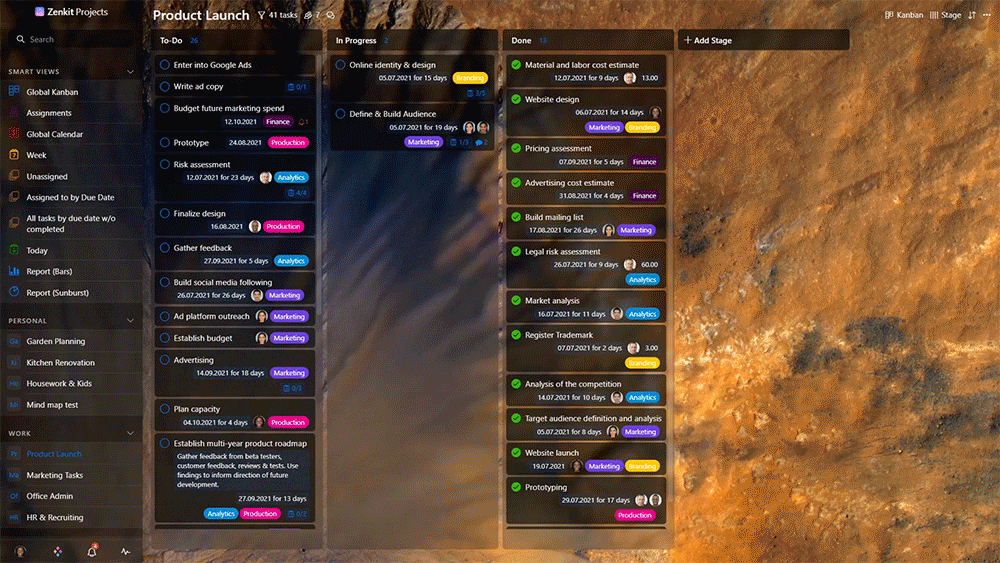 2D Kanban
Group your Kanban by any label in lists and swimlanes. Group items to create a prioritization matrix, or intuitively track and manage team member workload.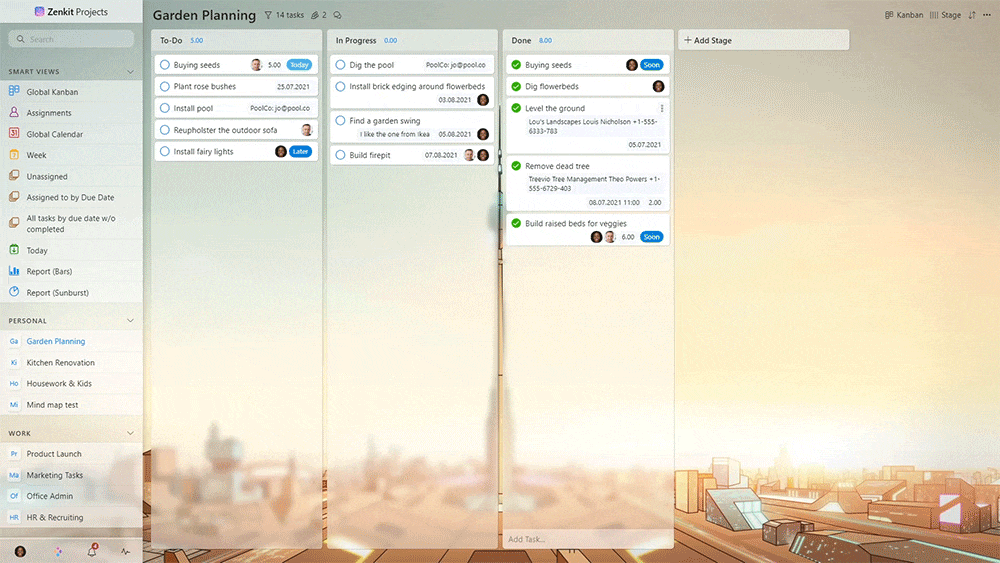 Aggregations
Understand your data at a glance. See the number of items in a list, or a sum of any number field. Track time estimates for a Sprint or number of tasks or hours assigned to members.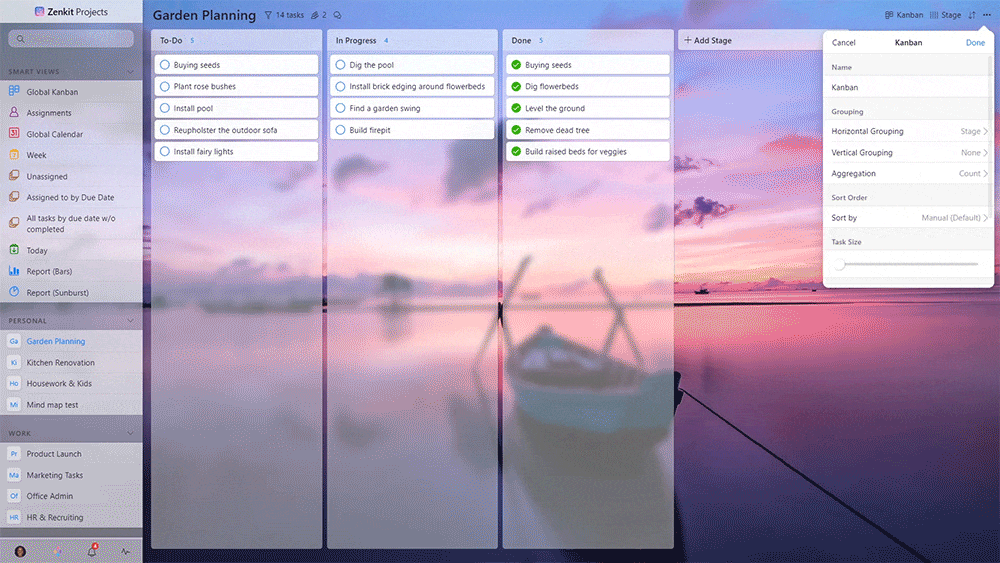 Flexible Cards
Zenkit gives you the flexibility to see only what matters to you - zoom out for clarity, or zoom in to focus. Manage large numbers of items effortlessly.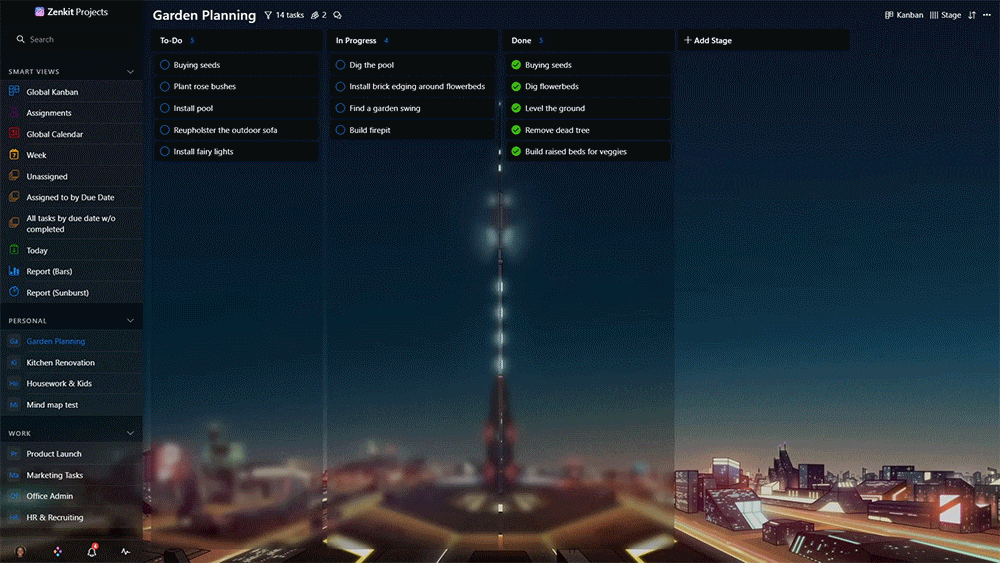 Change Popup View
View item details in a popup, or as a flexible side panel so you can keep your entire collection in view while working on individual items.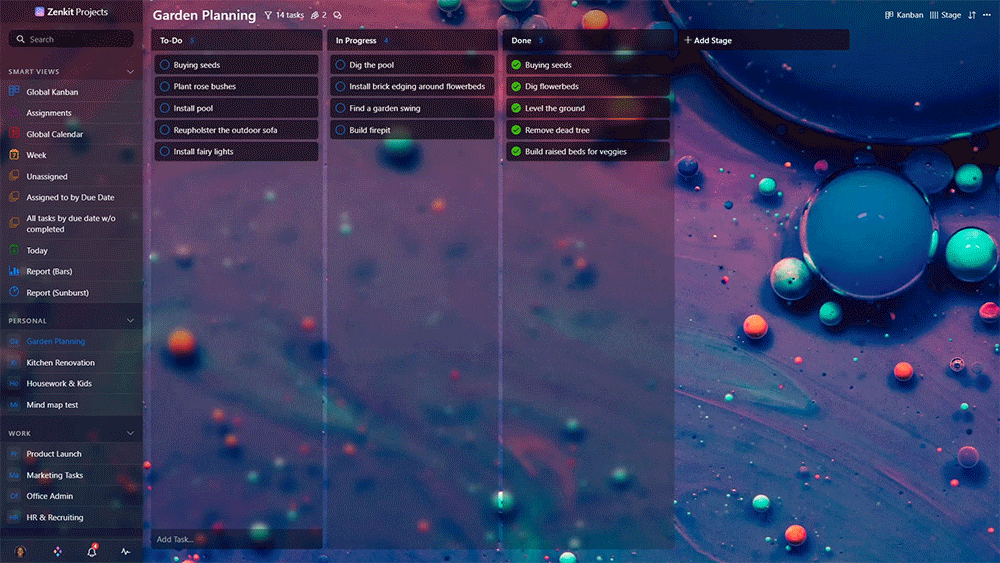 Multiselect Items
Need to make changes to multiple items? Select as many as you need, in any view, then access the bulk actions menu to edit, copy, move or delete them all.
Custom Fields
There's no such thing as one size fits all. In Zenkit, every single field is customizable to a granular level, so you can track anything you need to.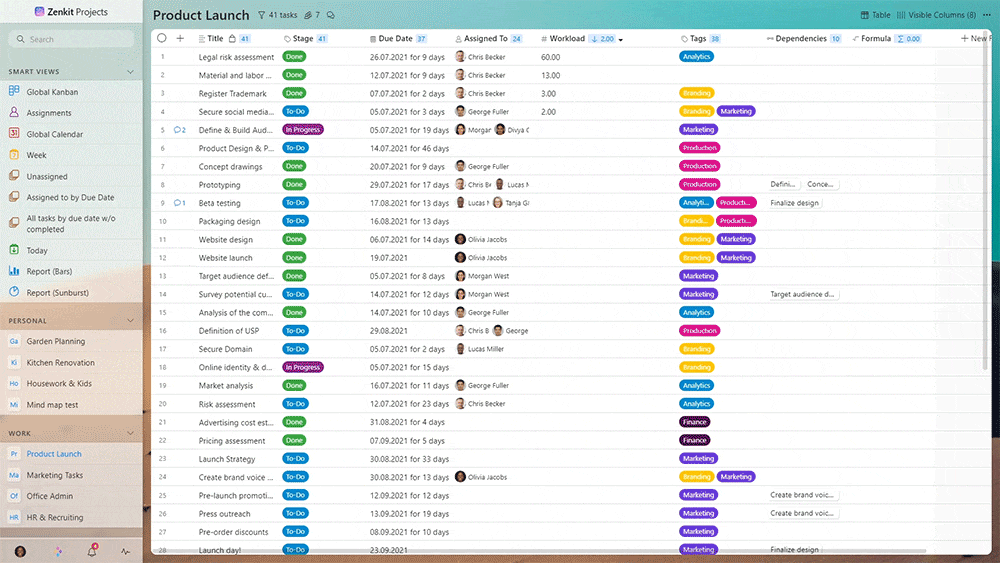 Sorting
Sort your data by any custom field in table view. Easily determine your highest value customers, most time consuming tasks or least expensive inventory.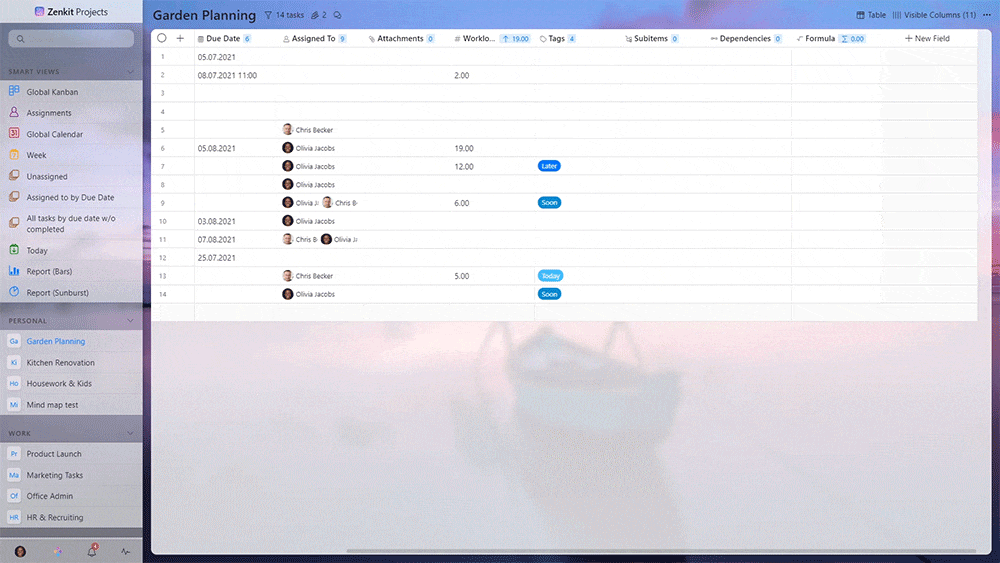 Summarization
Learn more about your data. See a summary, average, minimum or maximum value of any number field, or view a count of filled and unfilled fields.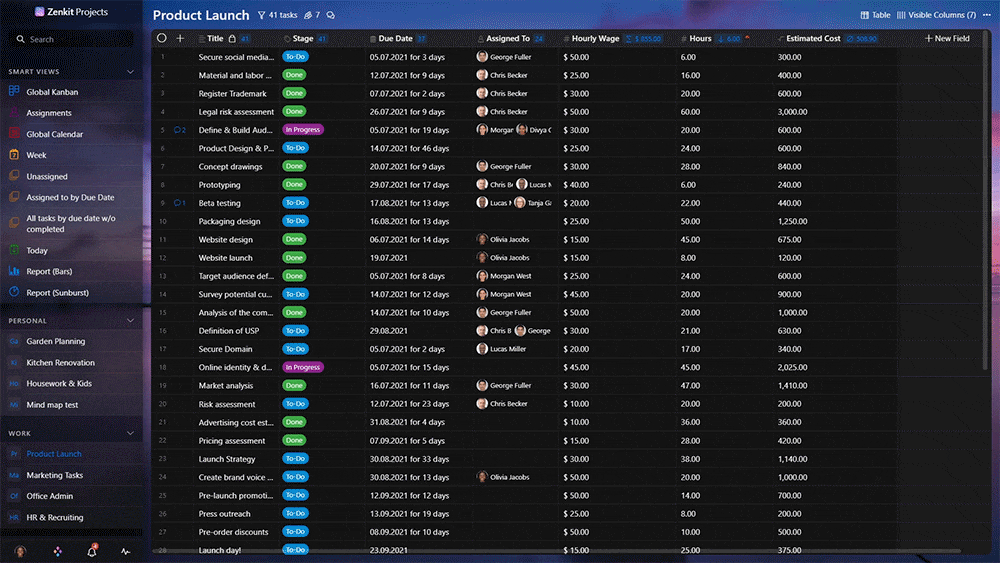 Formulas
Create formulas using any number field or reference to connect, combine and analyze data from multiple collections.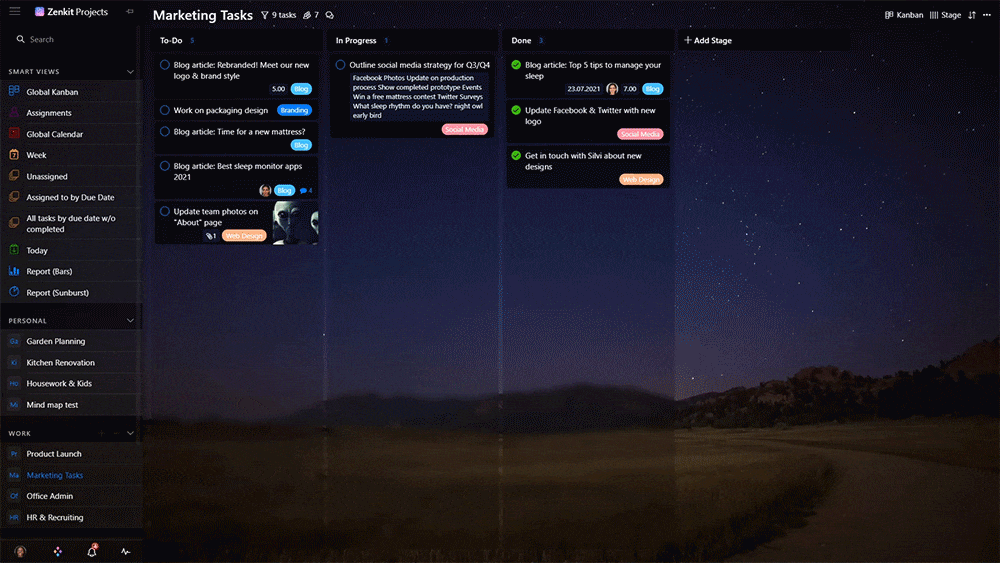 Advanced Filtering
Drill down quickly to find exactly what you're looking for. Use in combination with bulk actions to get more done more quickly. Save favorite filters for one-click search.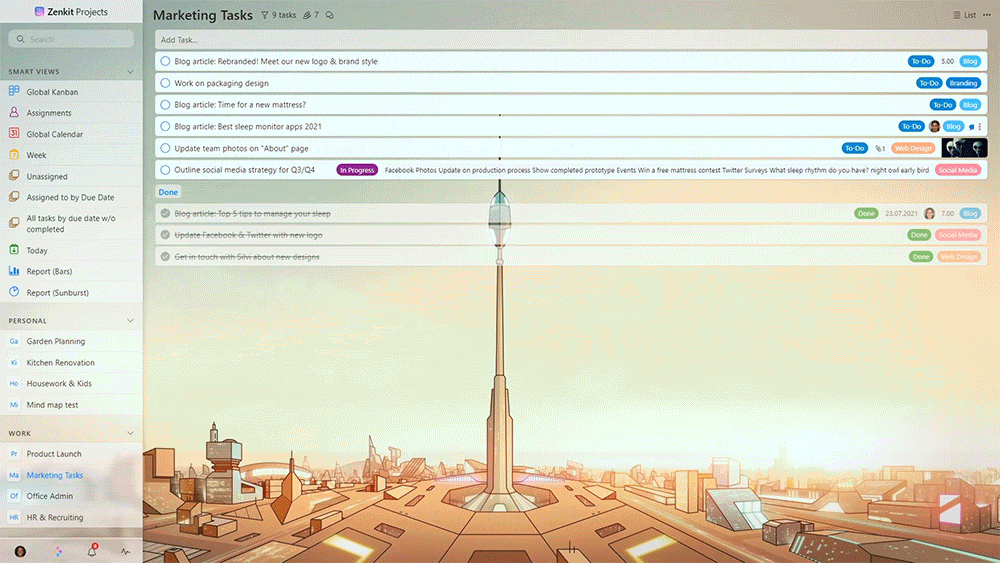 Bulk Actions
Never waste another moment changing things one at a time. Bulk actions let you set, add, remove, or replace the value of any field in multiple items at a time.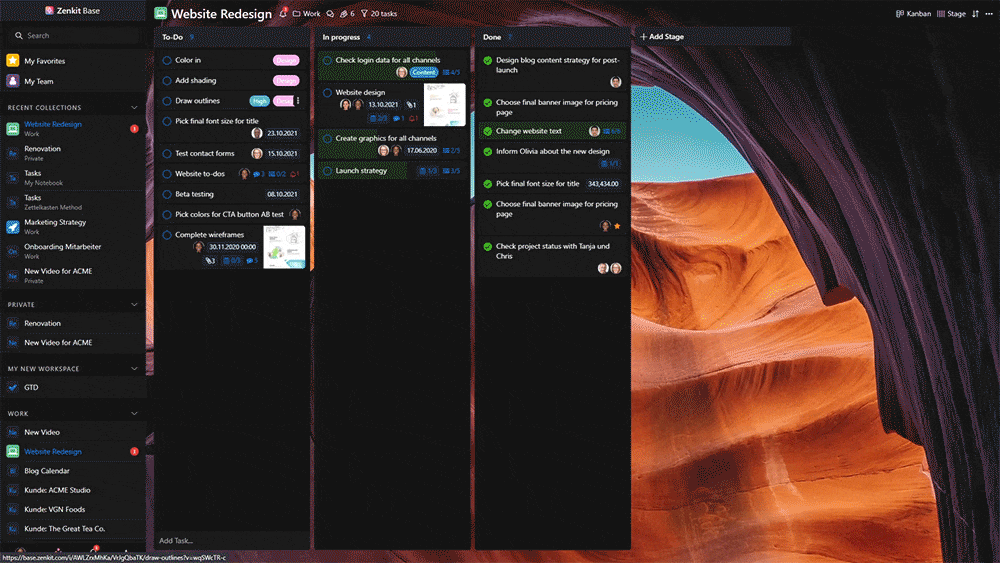 Re-ordering fields
Drag and drop custom fields to re-order them. Keep the most important information front and center. Fields at the top are also displayed first on items in list and Kanban view.
Calendar
See how your project is progressing, or check when tasks are due. The calendar is the logical place to schedule tasks and appointments.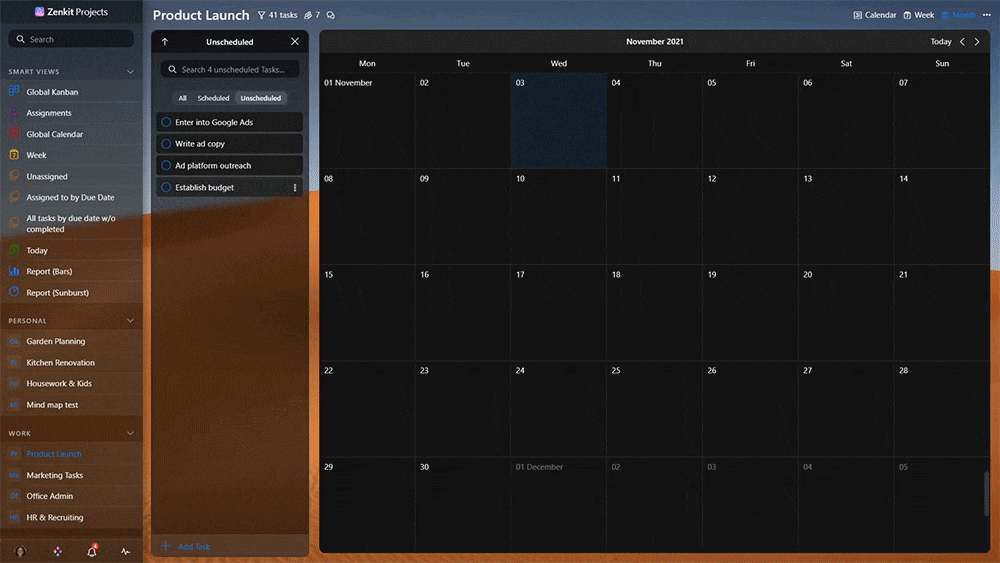 Better Scheduling
See all of your unscheduled items in one place. Easily drag and drop items onto the calendar to schedule them.
Powerful Views
Not just restricted to a Kanban board and calendar, Zenkit lets you switch between tools when you need to, and make better decisions with a more holistic understanding of your data.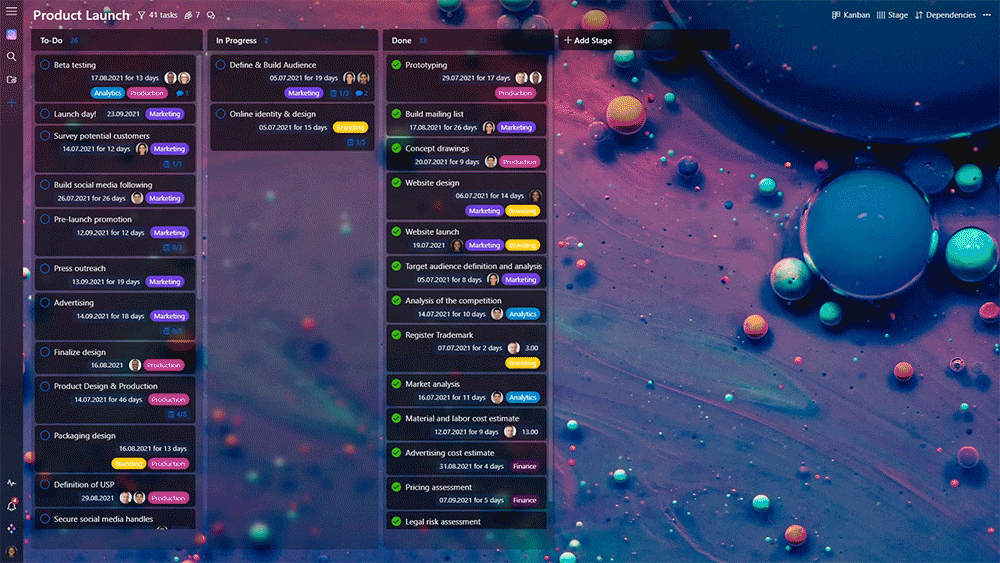 Table
Table view offers you the power of a spreadsheet to filter, sort, and aggregate custom fields, and work with formulas in an intuitive way.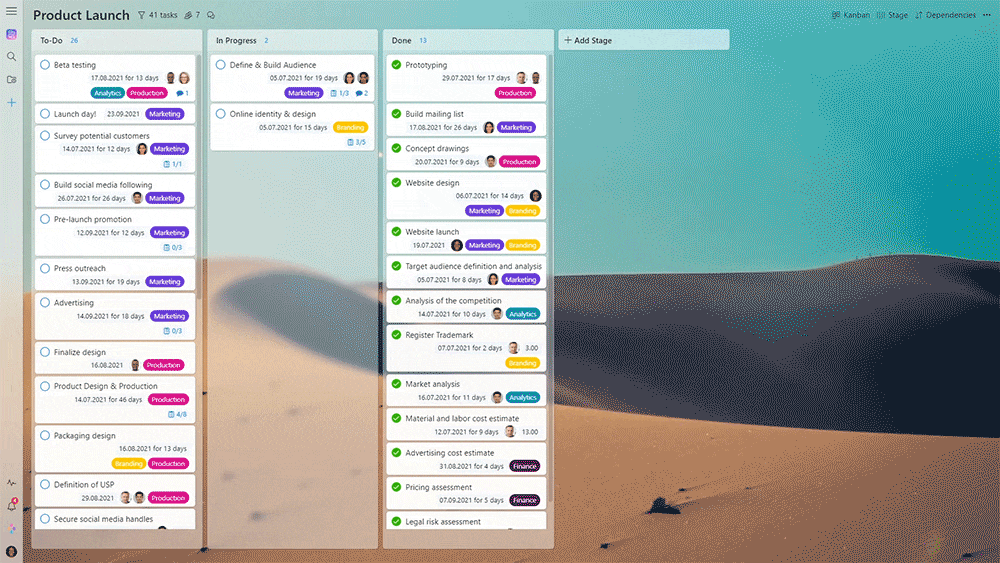 List
Planning a project doesn't have to be complicated. Start simply with a list - quickly get your ideas down, break projects down into smaller tasks, or start prioritizing from the beginning.
Last but not least...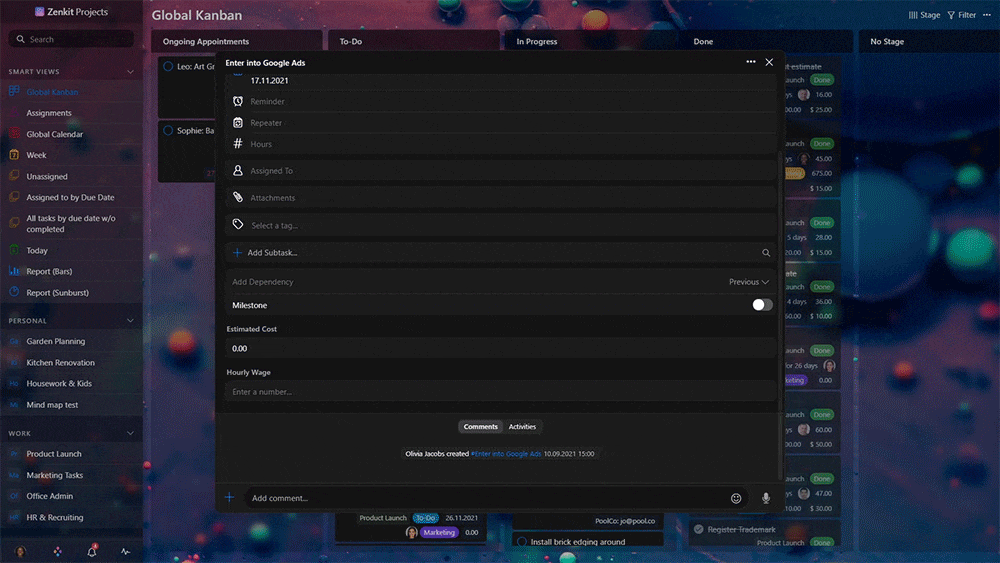 Database
More powerful than just a link between items. Connect related items to keep your data in sync and work with formulas. Create a completely custom relational database that's as easy to use as a to-do list.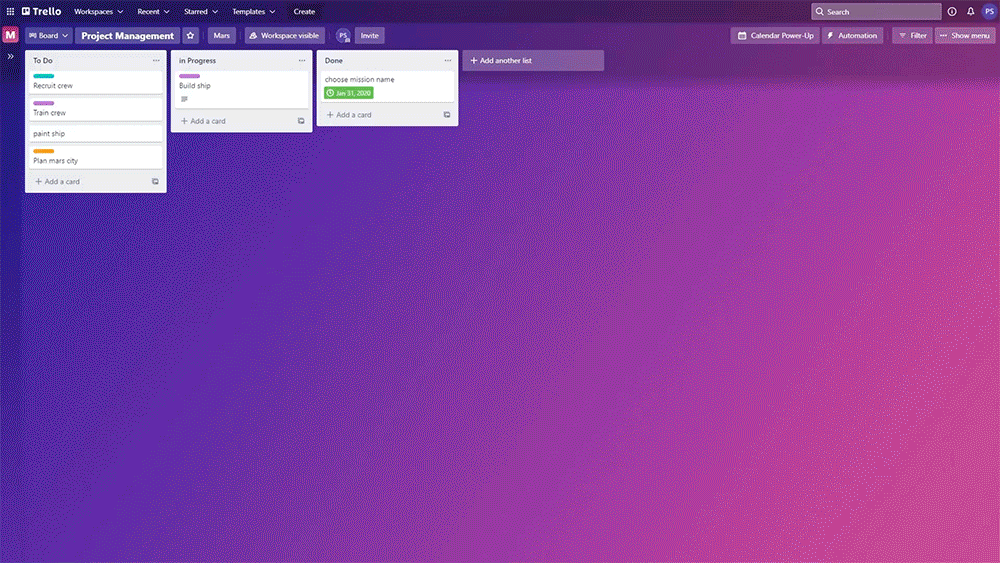 One-Click Import
You can import your Trello boards directly into Zenkit, fuss free. Zenkit will retain all details, including dates, labels, attachments, and even comments.
Comparison
Understand your project with a glance. Effectively assess progress and priority, manage items quickly with drag and drop, and give team members the flexibility to complete work in their own time.
| | Trello | Zenkit |
| --- | --- | --- |
| Kanban | | |
| Basic Kanban | | |
| Kanban Re-Grouping | | |
| Member Based View | | |
| 2D Kanban | | |
| Aggregations | | |
| Flexible Cards | | |
| Change Popup View | | |
| Mutliselect Item | | |
| Custom Fields | | |
| Basic custom fields | (as Power-Up) | |
| Sorting | | |
| Summarization | | |
| Formulas | | |
| Advanced Filtering | | |
| Bulk Actions | | |
| Re-ordering custom fields | | |
| Calendar | | |
| Basic calendar | | |
| Better Scheduling | | |
| Views | | |
| Table | | |
| List | | |
| Analytics (coming soon) | | |
| Mind Map | | |
| Gantt Charts | | |
| Wiki | | |
| Database | | |
| Simple Relations | | |
| Bi-directional Relations | | |
| Summarization on sub items | | |
| Service and Security | | |
| SSL protected data transfer | | |
| Hosted in Germany | | |
| GDPR and DSGVO conform | | |
| Personal customer service | | |
Test it yourself! Sign up for Zenkit and import your Trello boards with one click.