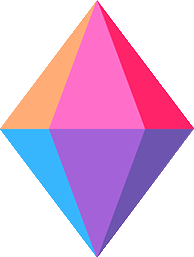 Zenkit for Enterprises
The secure collaboration platform for your organization
Enterprise Features
Overview
Single Sign-On (SSO)
Single sign-on provides streamlined user management and a secure sign-in process. Zenkit supports SSO from leading service providers for additional security.
Two-Factor Authorization (2FA)
2FA adds an extra layer of security to prevent any unauthorized access to your account. Zenkit will provide a security code users must enter in addition to a password when signing in from a new device.
Intrusion Detection (IDS)
Zenkit uses intrusion detection software to monitor for malicious activity or policy violations. Be the first to know when an internal or external threat occurs.
Service Level Agreements (SLA)
A comprehensive legal contract review and enhanced SLA ensure that Zenkit consistently delivers a reliable and responsive user experience. Hosted on AWS in Germany, Zenkit guarantees over 99.999% service availability.
Granular Control
With identity and access management (IAM), Zenkit gives you control over who has access to your collections and teams
Specify who can create public or private collections, restrict invites, and deactivate members to maintain team collaboration while keeping private data secure.
Granular admin capabilities allow you to quickly adjust access settings, and assign and restrict user roles and capabilities from anywhere within the app.
Account Manager
A dedicated account manager will set up custom training sessions for your team, and will be on hand to help with billing issues.
Personalized Onboarding
A personalized onboarding process for your organization ensures successful adoption and migration of your existing systems and processes.
Templates
Zenkit's wide range of templates allow you to use well-established business tools and workflows, right from the start.
Priority Support
Priority phone and email support with expedited response times are guaranteed for all enterprise customers.
For more information about upcoming enterprise features, please contact our sales team.
Your Privacy Choices