9 Professional Goals for Work in 2023 (with Examples)

It's important to set yourself professional goals every year, whether it's required by your company or you do it on your own accord.
Fail to plan. Plan to fail.
Setting goals can often seem like a trivial task on top of your everyday work. However, taking the time to sit down with yourself and think about what you'd like to achieve in the coming year is crucial not only for professional growth but personal growth too.
But where do you start? What do professional goals look like, and why should you take them seriously?
Not to worry. We'll cover everything on professional goals and provide 9 examples that you can adopt immediately to advance your career.
---
Why Set Your Professional Goals?
Setting professional goals is critical to keep growing in your career. It gives you something to aim for in your work and prevents your job from becoming boring.
If you focus on continuous improvement in your work and yourself, you start to gain a strong sense of purpose. You give yourself the platform to achieve your life's dream.
---
What Are Professional Goals and Why Are They Important?
A list of professional goals can act as your guide throughout your career. Short-term goals that you can achieve weekly/monthly and long-term goals all combine to create a personal roadmap for your professional life.
At times when you may feel lost, you can consult your goals to keep you on track to success. Goals are powerful tools that keep you pointing in the right direction and keep you accountable.
---
9 Professional Goals for 2023
Let's take a look at some of the top professional goals you can set yourself for 2023.
1.   Assess Your Current Situation
Take the time to review where you currently are with your work. You can do this by asking yourself the following questions and answering them honestly:
Am I happy in my current role or company?
Am I getting the most out of myself in this job?
Can I improve my work?
Do I earn what I am worth?
Do I see the potential for growth in this position?
Asking yourself these types of questions will shed some light on your current work life. It's important to know where you stand when setting professional goals because you want to see the progress you made from where you are now to where you'll be in a year.
Setting professional goals is a strategic move that could also include making career shifts. Since the COVID-19 pandemic, more and more professionals have started valuing the importance of their life's purpose over their jobs. This led to many individuals making huge shifts to jobs or companies that aligned with their personal values for ultimate job and life satisfaction.
What to do: Sit down with a pen and piece of paper and answer the questions above (and any others that may arise) to get a clear image of your professional life right now. Remember that this practice will only be helpful if you answer truthfully.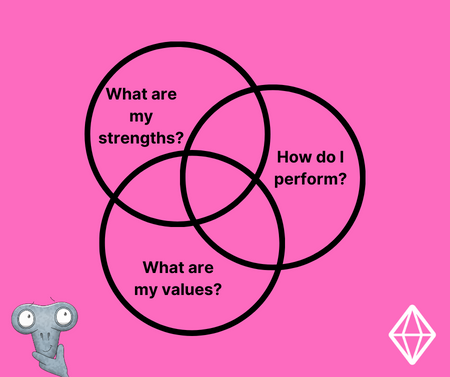 ---
2.   Upskill Yourself with an Online Course
To stay current, you need to continuously seek new skills to learn that relate to your profession or industry. Only 32% of American workers say their employers have provided them with opportunities for training or education assistance. That's why it's important for you to take charge of your own professional development.
Online courses are the best way to make yourself a standout professional. There are numerous career advancement courses that you can add to your CV, which could make the difference when being considered for a promotion in your company or hired for another job.
What to do: Choosing an online course isn't so straightforward, though. That's why we've set up a little step-by-step plan that you can follow:
Step 1: Explore different online learning websites.
Examples of websites that provide online courses:
Coursera
Envato Tuts+
Udemy
EdX
LinkedIn Learning
HubSpot Academy
There are so many courses and so many things to learn. How do you choose one, and how do you know what will boost your career?
Step 2: Research skills and certifications that are related to your position or industry.
Make a list of the skills you want to acquire and link them with courses that you find interesting.
For example, if you want to be considered for a promotion to management one day, it may help your chances to take a course on leadership and management.
Make sure that you choose a course that awards you a certificate at the end.
Step 3: Take your list of online courses to your manager for feedback.
Ask your manager which courses would be most beneficial for you to advance in your position. If the course isn't free, you can take the opportunity to ask them if they'd be willing to pay for the course since it would also benefit the company.
Step 4: Enroll in the short course and complete it.
This may seem like an obvious step, but many people don't finish their online courses.
According to a recent study from Columbia University, only 15% of online learners complete their courses.
Working full-time and completing an online course with nobody to hold you accountable but yourself takes serious mental strength.
Tip: Remember why you started the course in the first place. It'll be worth it when you're done.
---
3.   Generate Passive Income
If you feel that you aren't earning what you're worth, it's time to make a change. Working for anything less decreases your motivation and drive to produce high-quality work.
This means you should either change your job or find a side hustle to make more money.
If you are looking for ways to earn more money, a current trend is finding ways to earn passive income. This comes in many forms, most popularly investing in shares, although this requires large amounts of money to be viable.
There are also plenty of gig-economy apps that make it easy for people to get started with a side hustle. There are UGC platforms like Collabstr, online shopping marketplaces like Etsy, and endless other options for you to choose from. Gig-economy apps can be great because they bring you a constant flow of customers, making it quite a passive stream of income.
It essentially means making your money work for you. Passive income requires initial capital investment to get started but will begin generating income by itself once it's up and running.
What to do: Evaluate your skills and think of a way you can sell them. Create and sell your own handmade goods, find a niche not overcrowded with sellers in your area, or become an affiliate marketer. A great way to generate passive income is to create your own products without any initial investment and sell them online.
---
4.   Expand Your Network
As the cliché goes, networking is everything.
And yes, that's true for any industry. We're all social creatures by nature and can only work together by communicating effectively with each other.
The introduction of hybrid work models has made networking slightly more difficult. That means you should try to bridge that communication gap and expand your network.
You can do this by:
Joining online communities
Attend conferences
Attend work events
Reach out to professionals in your field on LinkedIn
But what is the benefit of expanding your network?
People talk. If you can build yourself a trustworthy professional identity, there'll be many opportunities coming your way to work with high-level companies.
Bruno Marota, who founded the online puzzle platform im-a-puzzle.com, explains, "As I've actively networked, I've also expanded my LinkedIn network. Now when I post about potential partnerships for custom puzzles or games, I get a handful of interesting responses."
What to do: Research others in your field on LinkedIn and send them a request. You can start engaging more with other professionals and eventually create a community.
Alternatively, sign up for a newsletter related to your industry and look out for any upcoming conferences you can attend.
---
5.   Explore New Ways to Perform Better
Are you doing the best possible job that you can right now?
It's a tough question to answer because we innately feel like we're trying our best. But, if you can identify areas in your work that could be improved, it would make a massive impact.
Even the smallest improvements could make large waves in your professional life. If you want to increase your productivity, it's all about the system you use to complete work. Reevaluating how you work hugely impacts your productivity.
What to do: Identify areas for improvement in your work and research how to better them. This may even mean using new software to automate some processes for you.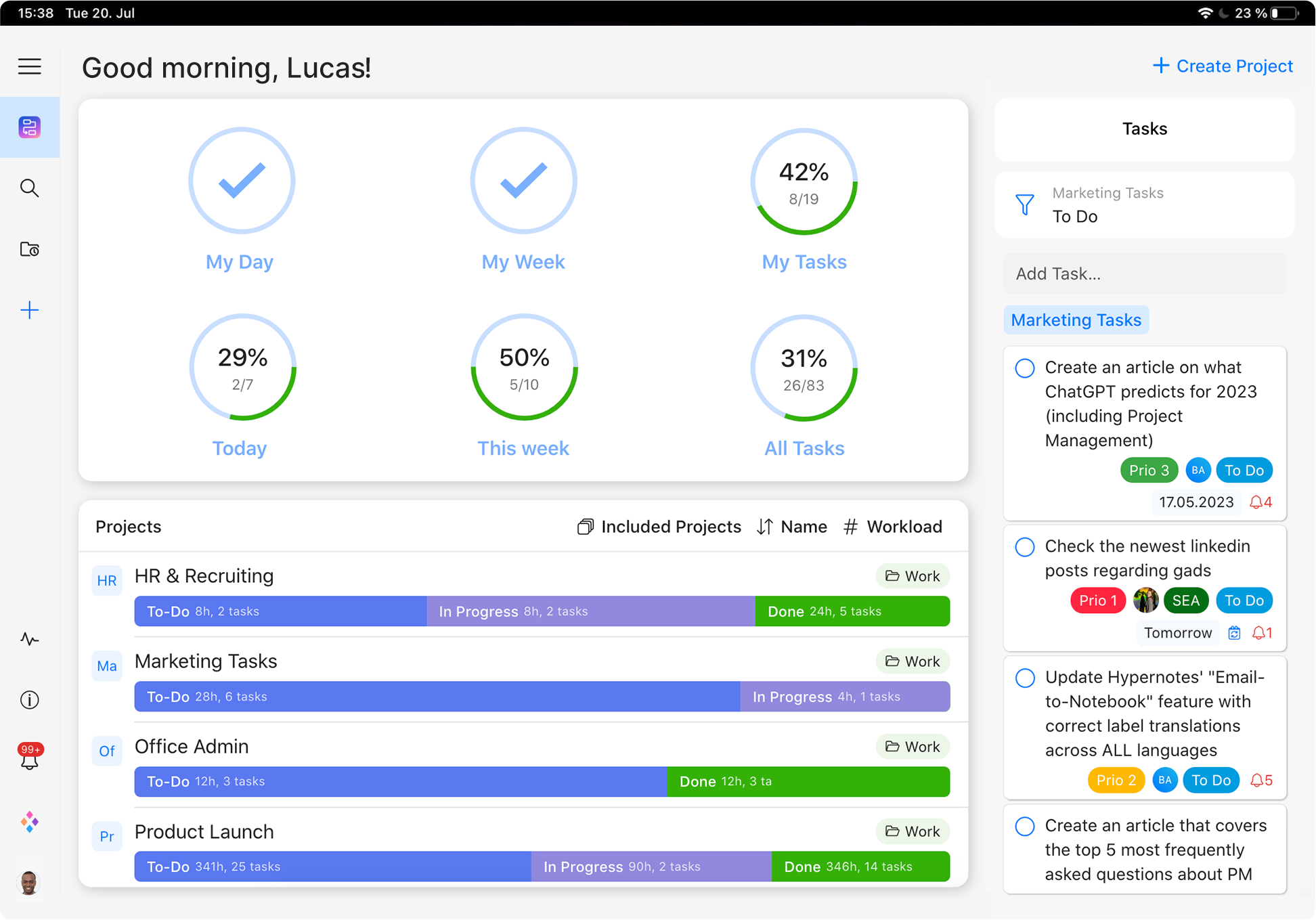 Discover the ultimate project management tool.
Sign up for free today!

---
6.   Ask for Honest Feedback
If you want to find out some ways you can improve your work, the best way is to ask your manager for honest feedback.
Note, this should only be done if you and your manager have a solid and honest relationship. This is the only way you'll get real, constructive feedback that you can incorporate into your work.
If you don't have a solid relationship with your manager, try asking one of your colleagues.
The feedback you receive may not always be what you want to hear, but it's a great way to work on your weaknesses.
What to do: Ask your manager or colleagues for feedback on your performance at work. Use this as the base for you to set goals on how to improve.
---
7.   Develop Your Soft Skills
This may be one of the most important, if not the most important.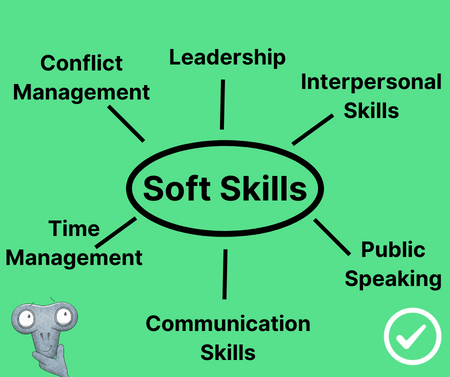 Professional goals aren't all about the technical skills you gain through formal education. To be successful in the working world, you need to develop an all-around professional identity.
Examples of soft skills:
Communication
Teamwork
Problem-solving
Time management
Critical thinking
Decision-making
This means that you need to be able to communicate with your colleagues effectively and have high-level social skills to collaborate with others. Make sure to be proactive, come up with your own initiatives, and be respectful towards others with your time management.
We all know a person who is the smartest in the room, but their emotional intelligence is so low that nobody can work with them.
Cultivating emotional intelligence in your work life is vital because it allows you to regulate your emotions, read others' emotions and communicate based on that information.
Soft skills can be learned, but they're often personality-based and thus requires effort to adopt them.
What to do: This is another opportunity to ask your manager or colleagues for feedback. It's the best way to learn about your proficiency in soft skills.
---
8.   Identify New Challenges in Your Job
If you feel like your job is becoming slightly tedious, it may be time to take the step to identify new challenges in your position.
If you're a software developer, you could experiment with new ways of writing code to develop something previously unheard of. This could make you stand out if you were to succeed.
Ideally, it should be something that falls in line with your company's goals. This way, you can show your employers how much of an asset you are to the company since you're willing to take your job a step further.
What to do: Discuss career development with your boss/manager. Communicate your ideas to them and show them how they could benefit the company.
---
9.   Optimize Your Time Management
Good time management tools are essential to high-quality work. Many professionals are caught up with trivial daily activities and end up working overtime or producing mediocre work because they're stressed over time.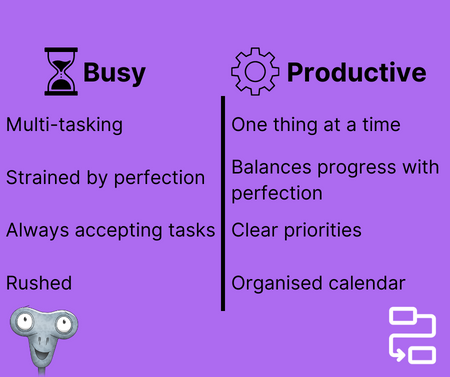 Being busy doesn't mean you're working effectively. If you truly want to be better, you need to reassess the way you work.
This means:
Prioritizing the most important tasks
Saying no to unimportant work
Focused, deep work
Planning your work day (including time to rest)
Side-stepping distractions like social media
What to do: Observe your work patterns throughout the day. Do you get easily distracted? Do you spend half the time scrolling through social media or websites?
Then, it's time to make a change.
Develop healthy work patterns by mapping out your day for high productivity and time for rest in between.
---
Final Thoughts
As human beings, we are always on the lookout to be better. Setting professional goals is so important to realize your full potential. Although it's not an easy process to improve yourself, it's always worth it. Taking intentional steps and keeping yourself accountable is the key to achieving greatness.
FREE 20 MIN. CONSULTATION WITH A PROJECT MANAGEMENT EXPERT
Wanna see how to simplify your workflow with Zenkit in less than a day?
Book a free demo
READY TO TAKE YOUR BUSINESS TO THE NEXT LEVEL?
Sign up for a free demo and receive an exclusive discount. Limited slots available, act now!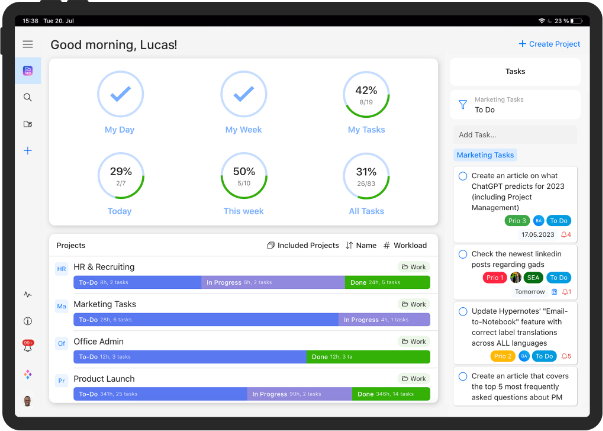 Book a free demo