Find a Partner
Contact a Zenkit consulting partner near you to optimize workflows, receive expert coaching, and more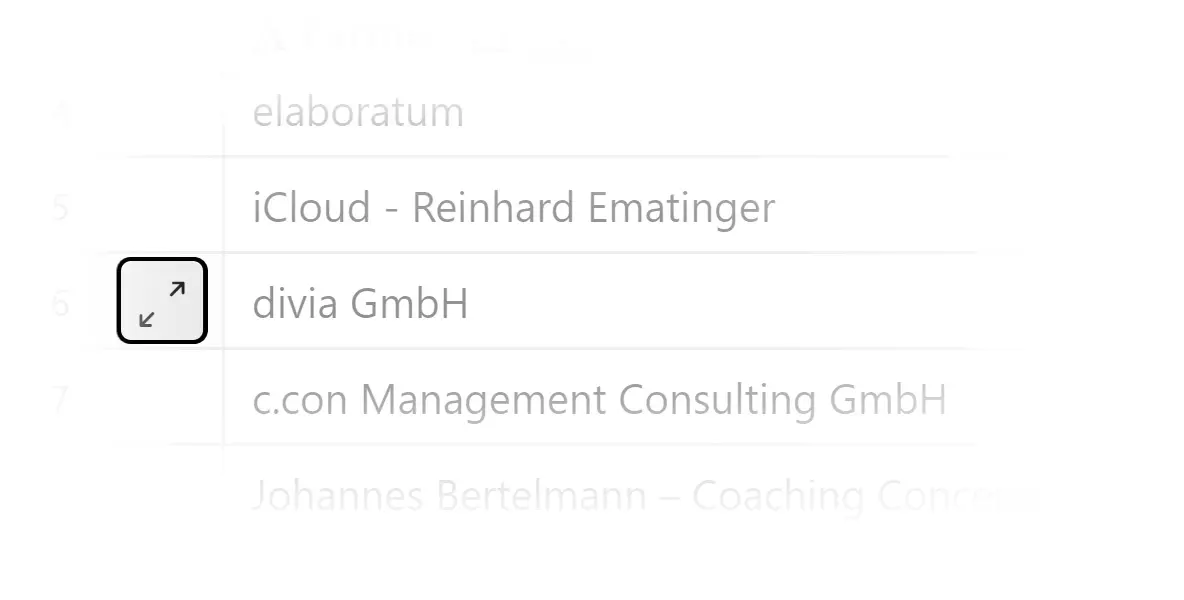 View Partner Details in Side Panel
Click on the double arrow next to the name of each partner to expand the item and view partner details in a side panel.
Set Up a Filter
You can click on the filter icon next to the title of the collection > click "Add condition" > select one or more fields to filter for what you need.
Even better, you can simply click on the name of any column in the table, and select labels to apply to the filter. For instance, if you want to find partners that offer services in English, just click on the language field and select English.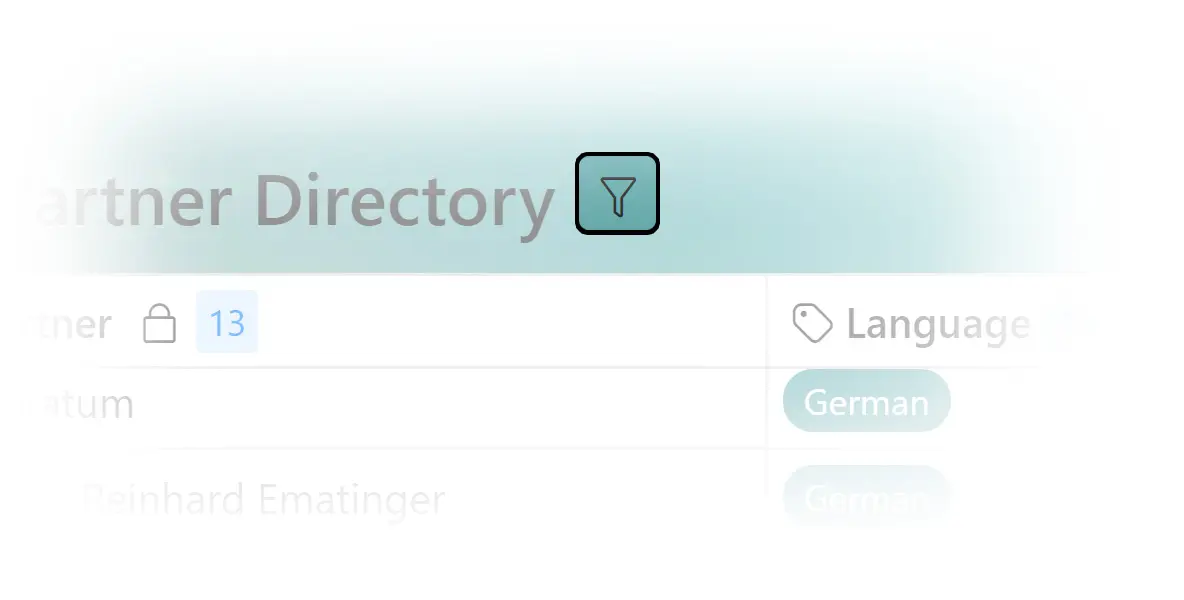 Ta-Da! That's All it Takes.
Send your request to a partner you like and get in touch today!
Are You a Potential Partner?
Are you a Zenkit expert? Does your business offer Zenkit training or specialized expertise that would benefit Zenkit users?
Contact us to learn how to join our network!
Your Privacy Choices