Project Management With Minimal Clicks – Discover the Latest Updates from Zenkit!
Our primary goal was to provide you with a clearer overview while minimizing the number of clicks required in your daily routine.

We are proud to announce that we have successfully implemented one of our most significant updates.  
In this article, we will introduce you to three powerful feature updates that will take your project management to the next level. Learn more about the new dynamic home screen, dashboard and folder overviews.   
---
The new updates will:   
✅ Increase your productivity 
✅ Help you manage your projects more efficiently  
✅ Maximize the performance of your team. 
---
A Dynamic New Home Screen Experience
We are thrilled to present to you an amazing new home screen!. The upgrade includes more than 10 fresh widget types, empowering you to craft the ultimate personalized home screen. Now, have every pivotal detail at your fingertips and tailor the screen to your unique preferences. 
Have a look at Zenkit Projects' new Home Screen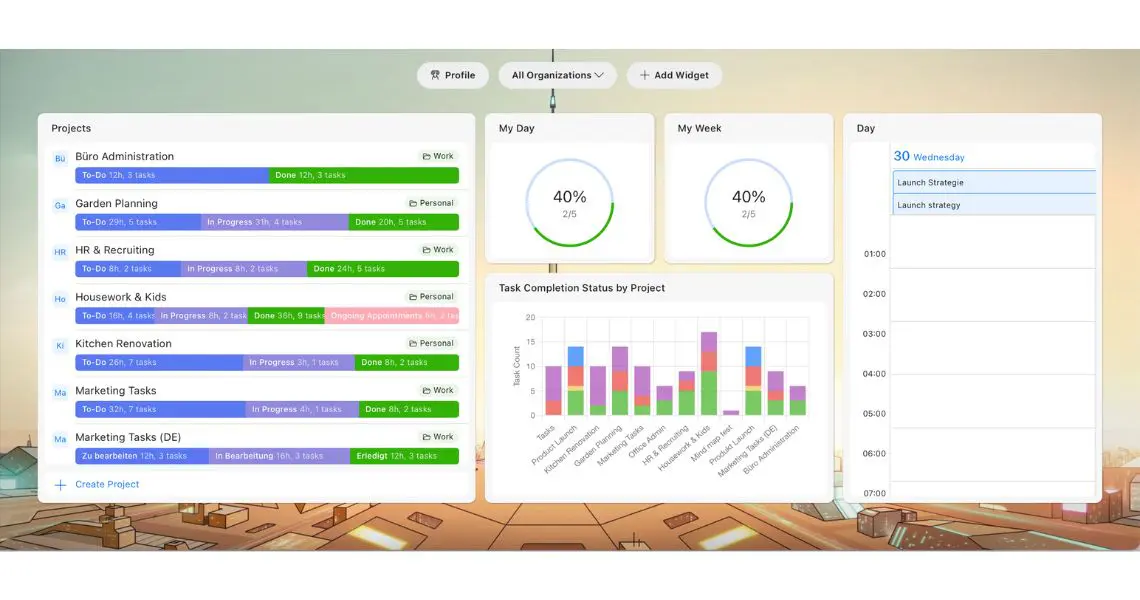 Included are innovative features like calendars, progress charts, and a plethora of other instrumental reporting tools. The goal? So you can accomplish nearly everything right from your home screen, making navigation seamless and efficient.  
Dashboards – Amplify Your Team Collaboration
Introducing the heart of team collaboration – Dashboards. These aren't just regular dashboards; imagine them as the nucleus of your teamwork. Share key analytics, similar to the home screen widgets, and reduce navigation time and context switching. The result? A game-changer. Finally everyone is on the same page. Dive deep into information without the need to navigate extensively – it's all unified in one spot. 
While Dashboards are tailored for team synergy, there's no limitation. 
Have a look at the new Dashboards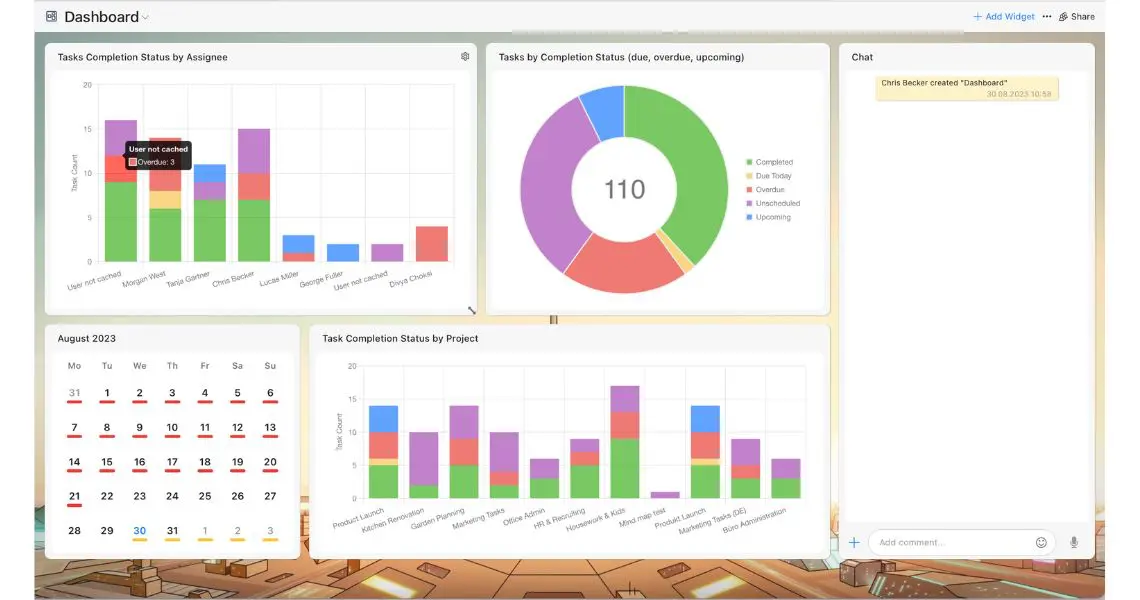 Feel free to individualize and utilize dashboards for personal use as well, ensuring every project or task aligns with your needs. 
Folder Overviews – Auto-Generated Dashboards 
We're taking the efficiency of Dashboards to the folder level: Folder Overviews – these essentially serve as automatically generated dashboards. Providing a consolidated view of the projects contained, they enhance clarity and streamline workflow, ensuring you're always in the loop.  
Closing Thought
We remain committed to your success and hope these new features augment your project management capabilities. 
If you want to learn more about our project management software and its diverse features, visit our website or contact our sales team. Get started with Zenkit now and experience efficient and successful project management! 
FREE 20 MIN. CONSULTATION WITH A PROJECT MANAGEMENT EXPERT
Wanna see how to simplify your workflow with Zenkit in less than a day?
Book a free demo