We are proud to once again present you with valuable new features in Zenkit and look forward to your feedback. 
In this article, we'll introduce you to three powerful feature updates that will make your project management run like a charm. Learn more about automation in Zenkit Projects, forms for projects and collections, and new calendar features.  
---
The new updates will 
✅ Increase your productivity 
✅ Help you manage your projects more efficiently 
✅ Maximize the performance of your team. 
---
Automations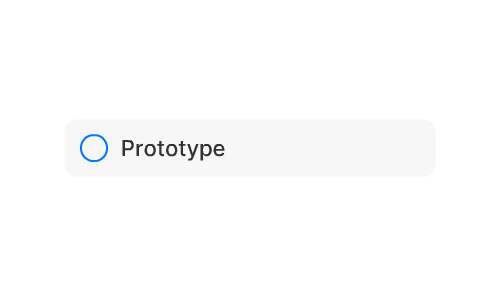 As part of our ongoing commitment to making your collaboration as seamless and productive as possible, we are thrilled to omtroduce one of our most requested features: Automations! 
Why Automations?
"What can be automated, should be automated." – With this guiding principle in mind, we've worked to provide you with a powerful, yet easily accessible tool that can be utilized in a wide range of scenarios and environments. 
Easy Start
Our automation suggestions enable you to immediately benefit from the advantages of automation, even if you're new to this area. 
Deep Automation Capabilities
For experienced users, we've developed a comprehensive automation engine that allows for extensive customized automation. 
How it Works
The basic principle is simple yet effective: "WHEN something happens, THEN do something." For instance, when a task is marked as "completed", the completion date is automatically set to "today". This is just the beginning; we'll be adding more triggers and actions in the future, including integrations with external systems. 
How to get started
You'll now find a special "Automation" button in the header of each project. Additionally, you can set specific automation options within the project settings. And the best part: automation is even possible across multiple projects! 
Forms for Projects and Collections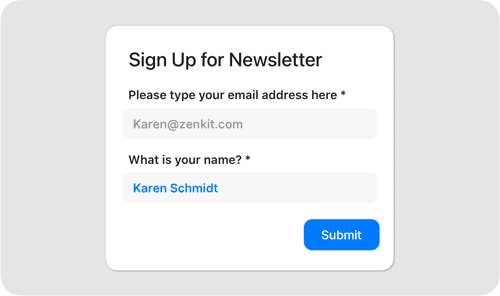 Thanks to our Zenforms app, forms have been available for a while. Now, we're utilizing this technology to optimize the workflow in Zenkit Projects and Zenkit Base. With the Form View, you can easly create forms for your projects and collections. 
Forms as the Default Input
You can now configure your project (collection) to only allow adding tasks via form, replacing the usual "Add" function. This ensures that you always gather all the necessary information during creation. 
Forms in the Dashboard
With our new Action Widget, you can launch frequently used forms directly from your home screen or a dashboard. This Action Widget also allows shortcuts to websites. 
ICal Integration and Optimized Calendar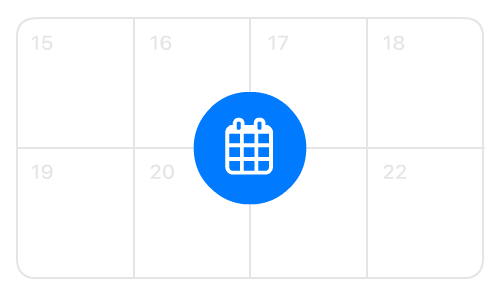 You can now integrate external calendars into Zenkit using the iCal interface. This allows you to incorporate external calendar data, such as holidays, into your planning. Additionally, we've improved our calendar: you can nor only move appointments within the calendar using drag & drop but also adjust their duration. 
---
Last but not Least
We hope these new features will make your workflow even more efficient. We're eager to hear your feedback and encourage you to share your thoughts and wishes with us. 
We hope you'll enjoy our new automation feature! 
If you want to learn more about our project management software and its diverse features, visit our website or contact our sales team. Get started with Zenkit now and experience efficient and successful project management! 
The Zenkit Team