Internship Insight: Customer Service
For queries and qualms, quick tips and complex how-tos, our customer service team knows what to do.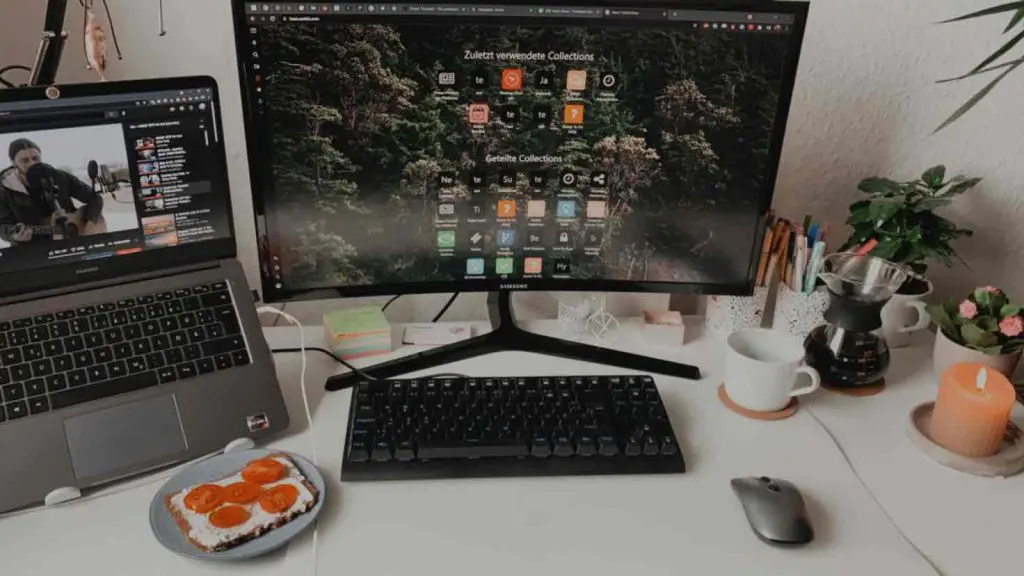 During the first months of studying at University, I often asked myself whether I should find a part-time job in Karlsruhe, the city where I am studying. I constantly drove back to Ulm, where I'm from, to work at my old mini-job, which made adjusting in Karlsruhe complex. However, this was to change with my new working student job.
I began my search by writing down a few criteria, points, and questions that were the most important to me. Is the workplace easily accessible via public transport? Is the working atmosphere hierarchical or more familiar? Would I learn skills at this job needed for my future? Does the employer allow me to work from home, since I travel home often? Am I able to improve my English language skills at this job? 
I applied for various jobs that fit my criteria. Then came the first invitation from Zenkit.
Due to the circumstances of the pandemic, I had a telephone interview. This was challenging to me since my previous interviews were always conducted face-to-face, and I couldn't gauge how to leave a lasting impression via telephone interview. 
Despite the circumstances, I was soon notified that I had received the job. Following that, I received very good onboarding in my area of responsibility, my tasks, and to the team in general. I have now been working at Zenkit in the Customer Service department for almost two years.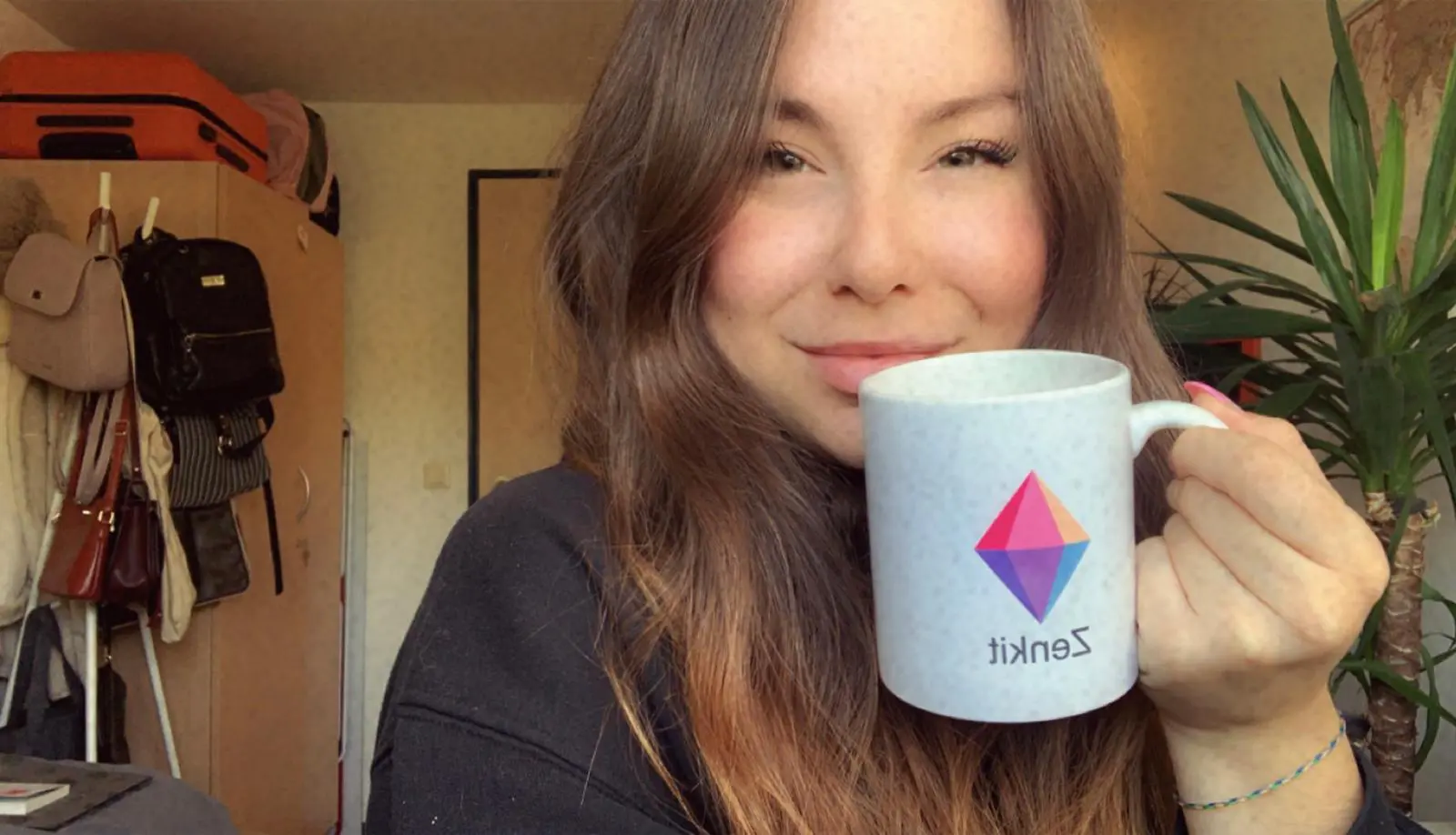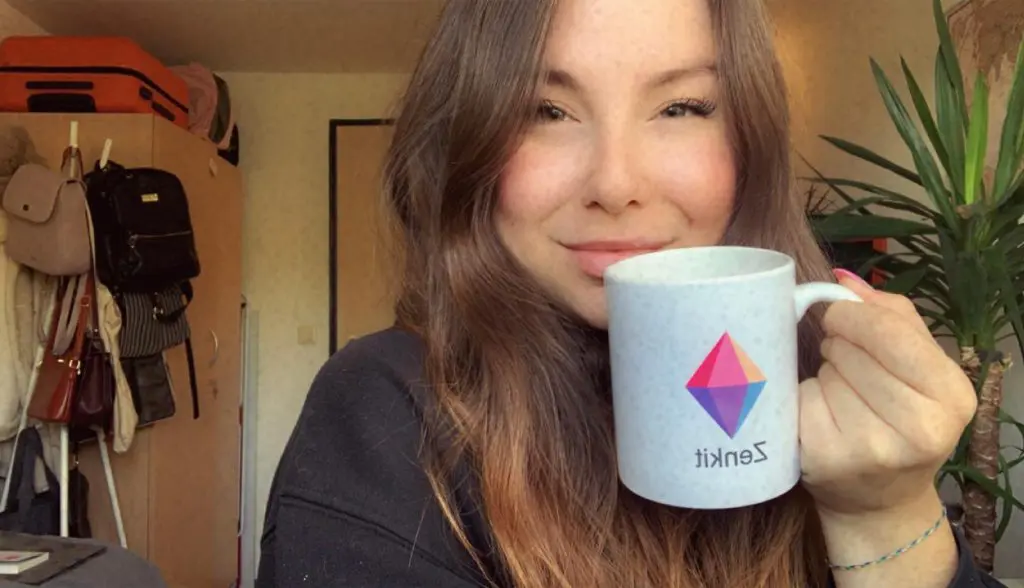 In my job I help and advise interested parties and customers with all product inquiries. I try to process and solve customer problems independently as best I can. In this way, our users are always informed and can carry out their work with our products in the best possible way.
By working in customer service, I was able to expand my knowledge and skills in the area of customer service and customer contact. Since I have many inquiries in English, I was also able to expand my vocabulary in the area of technical and business English.
In addition to my regular tasks and duties, I maintain the Reddit page for Zenkit. There I advise, help, and discuss with customers and other Reddit users who are interested in Zenkit.
Since I work at home and remotely most of the time, I can't tell you much about working in the office. However, sometimes there is cake, for which, of course, I make an exception to my usual routine and come to work at the office. Even though I'm not in the office that much, I enjoy the camaraderie-feel when working in the small community at Zenkit. Everyone is friendly, always courteous, and helpful.
Does the work help me with my studies? Yes, it does. The insight into IT and, to some extent, business activities, are very relevant both in my degree program and outside my studies.
Personally, I am happy with my choice. The fact that Zenkit has more of a startup atmosphere makes it more pleasant and direct in my opinion. This makes it easier for me as a working student to take a step into the working world.
---
If you're interested in working at Zenkit, we've got spots open! Send an email to jobs@zenkit.com for more info 🙂
FREE 20 MIN. CONSULTATION WITH A PROJECT MANAGEMENT EXPERT
Wanna see how to simplify your workflow with Zenkit in less than a day?
Book a free demo
READY TO TAKE YOUR BUSINESS TO THE NEXT LEVEL?
Sign up for a free demo and receive an exclusive discount. Limited slots available, act now!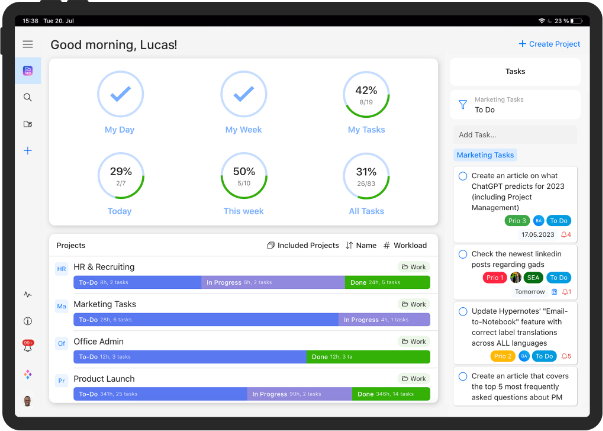 Book a free demo