Mind Maps: Organize Tasks and Subtasks Creatively
Ready to get creative?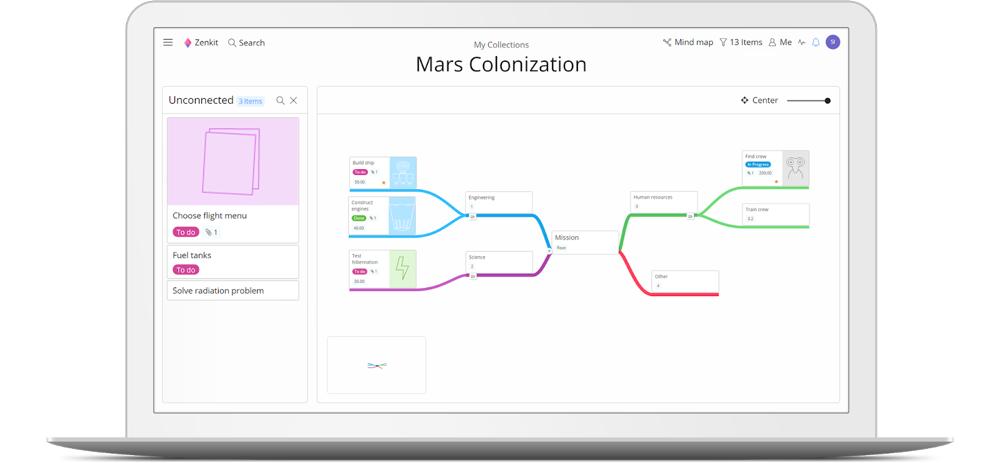 Take advantage of the creative power of mind maps in your team. With Zenkit, you can create mind maps, then use them immediately for your projects, tasks and subtasks – no need to convert or import anything.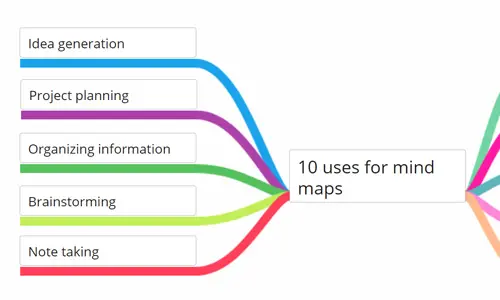 Increase Your Productivity
Whether you need a big-picture view of your entire project, or need a way to plan the smallest details of each task, Zenkit's mind map display of projects, tasks, and subtasks makes it easy!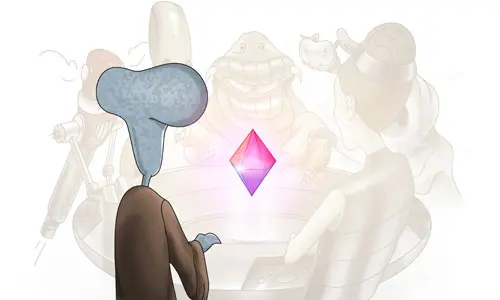 Collaborate More Creatively
It's easier than ever to work on mind maps with your team. Whether you're working side by side or across the world from each other, you can work on mind maps together and see the changes in real time. Whether you're a freelancer, a startup or a multinational enterprise, Zenkit's mind maps can help you and your team brainstorm effectively, generate innovative new ideas, and plan strategically.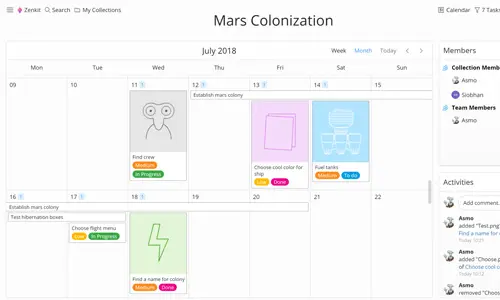 Never Miss a Deadline
To keep track of upcoming deadlines, you can add a due date to the nodes of your mind map and view each of them in the calendar view. Simply switch back whenever you want to see your mind map again! Zenkit reminds you when the task or subtask is due, by email, push notification, or a reminder on your desktop.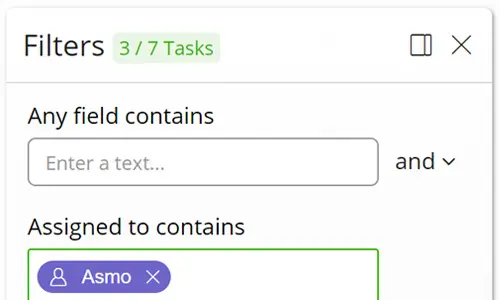 Keep Track of Everything
Files, comments, subtasks, and due dates: Add all the data necessary for your project to your mind maps, and access this data at any time. With Zenkit's powerful filter functions, you can focus on tasks that need to be done today, or, by a particular team member, in just a couple of clicks. All this, without losing sight of the big picture.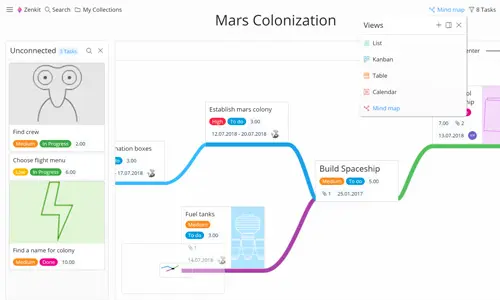 Manage Projects Effectively
Have you ever started a project out with a great big mind map, full of ideas and inspiration, only to find that once you start work on your project, the map gets left out and forgotten?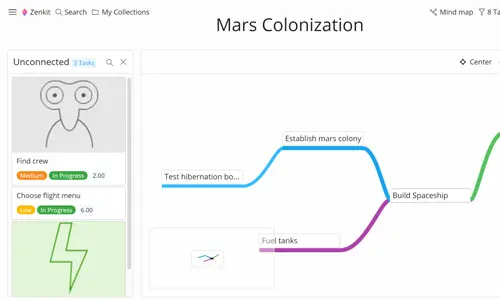 Perfect for Any Business Needs
One of the main advantages of mind maps is their ability to enhance creativity by letting your thoughts flow freely. Mind maps in Zenkit can help you outline your strategy, tasks, and subtasks, create stakeholder lists, set business goals and project milestones, and more.
Trusted by Thousands of Teams Around the World
Never waste time searching through emails, switching between apps, and duplicating work again. Track all of your projects in one place with Zenkit.
Don't change the way you work to fit your tools. Work with a tool that changes to fit your workflow, your team, and your projects.
Use a tool that not only helps you manage your projects, but makes it easy to manage every aspect of your business.
Work with the Tools You Already Use
Zenkit can send and receive information from other apps you use, so your work is finally all in one place. Thanks to Zapier, Zenkit can connect with over 1000 other services.