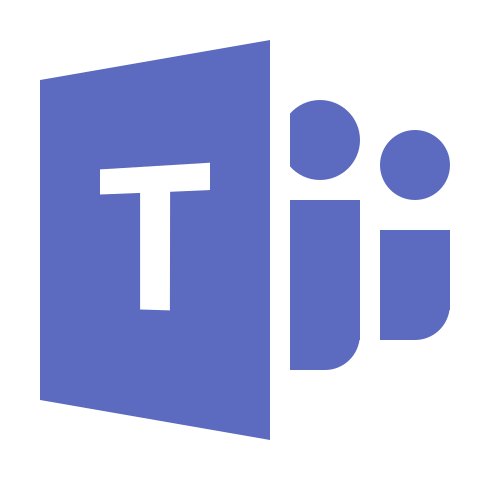 Microsoft Teams and Zenkit Base
Connect your Zenkit and Microsoft Teams accounts
While nowadays it's normal to use multiple tools at once, it's not uncommon to feel overwhelmed or a lack an overview of all your tools.
Let's say, you communicate with your team using a team chat app such as Microsoft Teams. Meanwhile, you also plan your projects and track goals collaboratively using our project management tool, Zenkit! It can be frustrating having to switch between these two tools to get the most up to date status of what you're working on.
With our Microsoft Teams integration, you'll be able to get Zenkit notifications directly in your conversations, embed Zenkit collections to your tabs, search & share Zenkit items via the chat, and many other great features.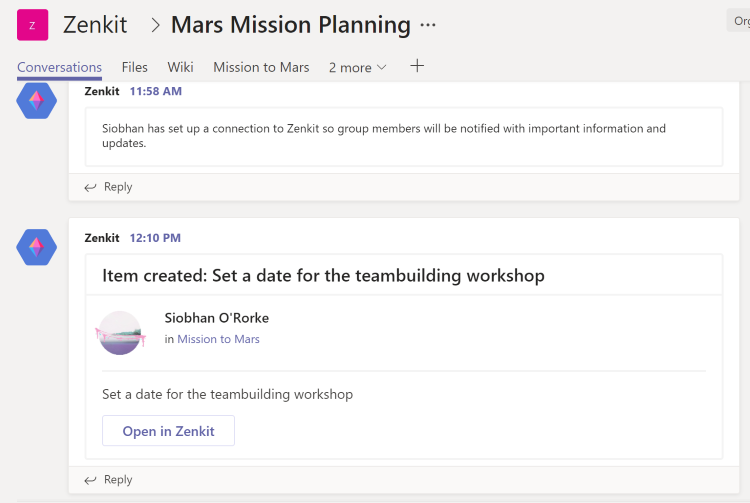 About Microsoft Teams: Group Chat Software
Microsoft Teams is a group chat software that helps teams to easily chat, meet, call and collaborate, no matter where you are. It supports features include group or one-to-one messages, online meetings, file sharing, and more. Integrate your favorite third-party tools to better automate your workflow based on your business needs. For more information, please visit: https://products.office.com/en-us/microsoft-teams/group-chat-software.
About Zenkit: Online Project Management
Zenkit is a user-friendly, collaborative tool for project management, database building, and more. It allows you to switch views (table, to-do list, Kanban, calendar, hierarchy, mind map, Wiki and Gantt Chart) in one click. You can share your work online with published and embedded collections, and build integrations with our documented API. Zenkit is flexible enough to fit any workflow and powerful enough to run your business on. Create your free account: https://zenkit.com/register.
How to connect Microsoft Teams and Zenkit?
Who will benefit from this Microsoft Teams and Zenkit integration?
Project managers who communicate and collaborate closely with their teams.
People who seek to improve their workflow with automation.
Additional Integration Details
Supported by Zenkit: Please send an email to service@zenkit.com if you experience any problems.