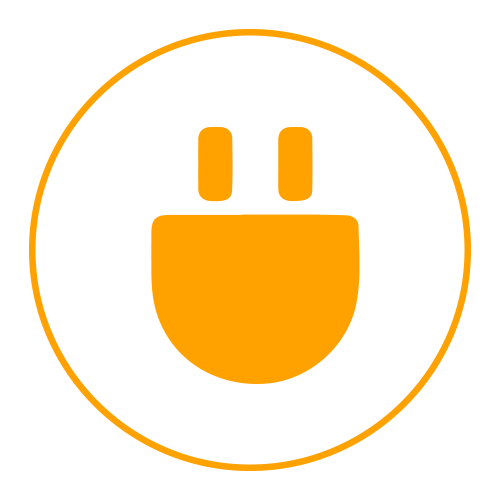 +500 via Integrately & Zenkit
Integrately helps you connect Zenkit to around 500 other apps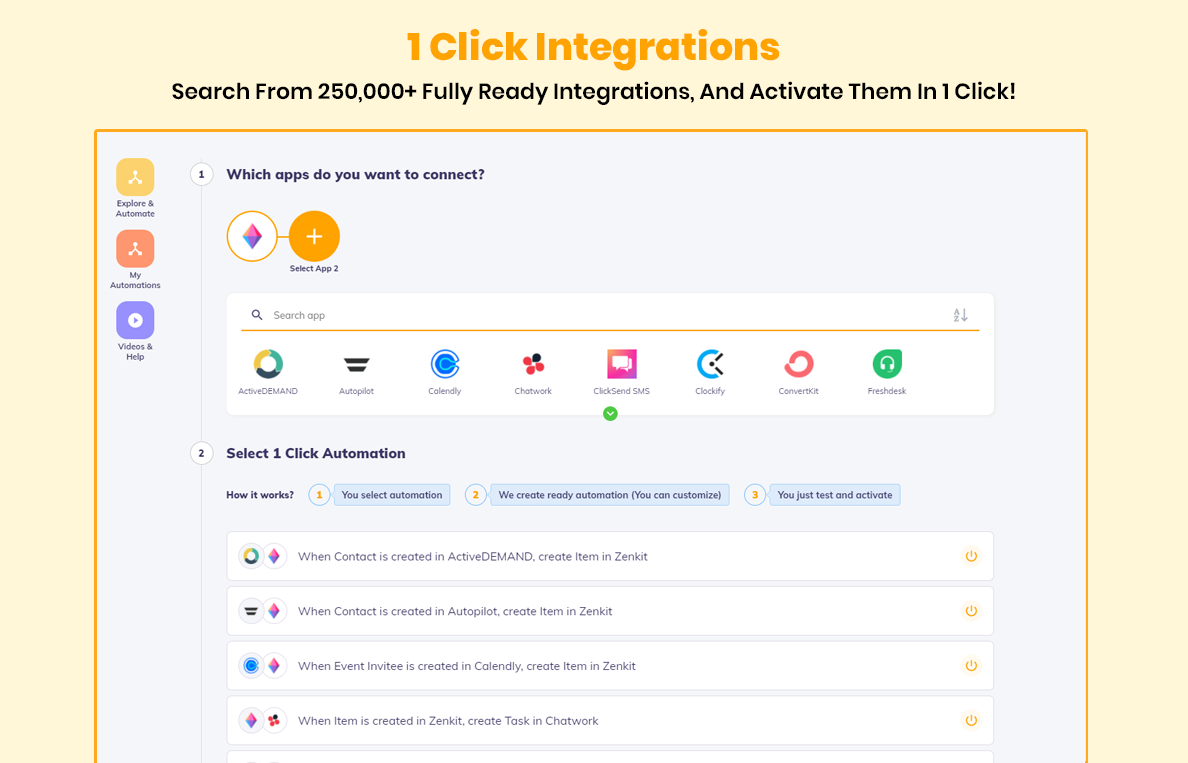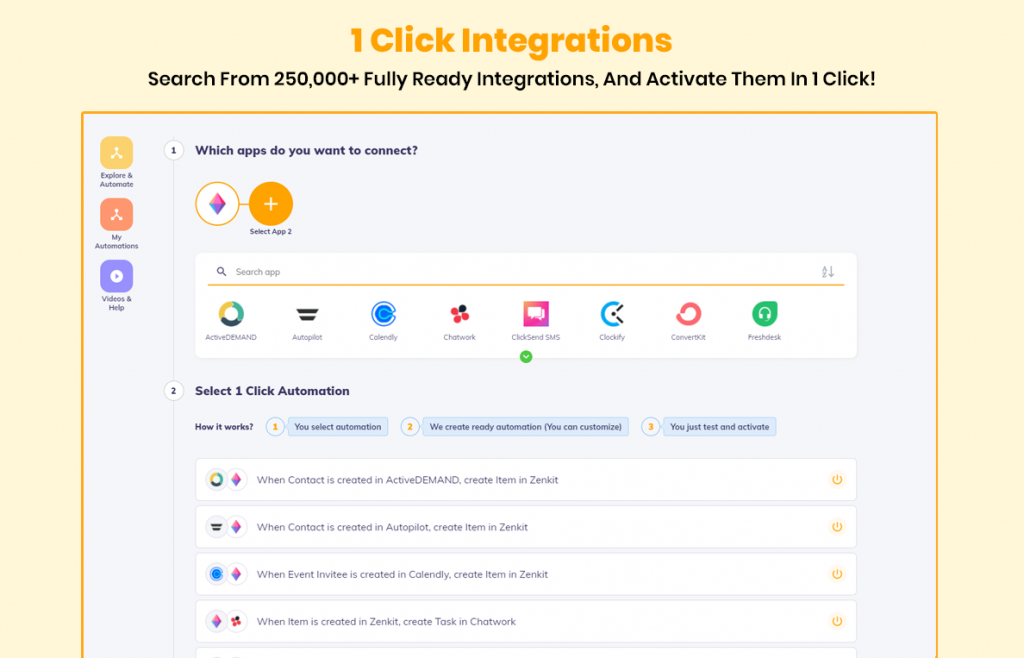 Find the apps you use and love, and connect them with Zenkit to automate your workflows! Make work a little more fun!
Check out all the ways you can integrate Zenkit with other apps here!
About Integrately: One-click Automation Software
Integrately is an automation software which provides its users with ready-to-use 'one-click' automations, so there is a minimal effort in building the integrations. Aimed at helping even the most non-technical people in automating their workflows, Integrately has a 'zero' learning curve and the UX is extremely user-friendly. Most importantly, understanding your record history is easy because it's shown as a form and not in JSON. This makes it easy to understand what went wrong when an error occurs.
About Zenkit Base: Digital Transformation Platform
Zenkit Base is a user-friendly, collaborative tool for database building, and digital transformation. It allows you to switch views (table, to-do list, Kanban, calendar, and mind map) in one click. You can share your work online with published and embedded collections, and build integrations with our documented API. Zenkit is flexible enough to fit any workflow and powerful enough to run your business on. Create your free account: https://zenkit.com/register.
How to connect Integrately and Zenkit Base?
Sign up for an Integrately account to get access to Integrately.
Log into Integrately and choose the app you'd like to connect to Zenkit.
Follow the insturction to set up the connection in 5 minutes.
Below is a quick video to show you how to connect Zenkit to other apps via Integrately.
Support
This integration is supported by Integrately. If you experience any problems, please contact Integrately support.