10 Project Planning Best Practices
Failing to plan is planning to fail

Any project manager worth their weight in gold will tell you the importance of project planning. A crucial component in the project management process is how much time and effort you put into project planning can be what makes or breaks your project. In this article, I'll talk about the importance of project planning, what it involves, and how to best create a project plan.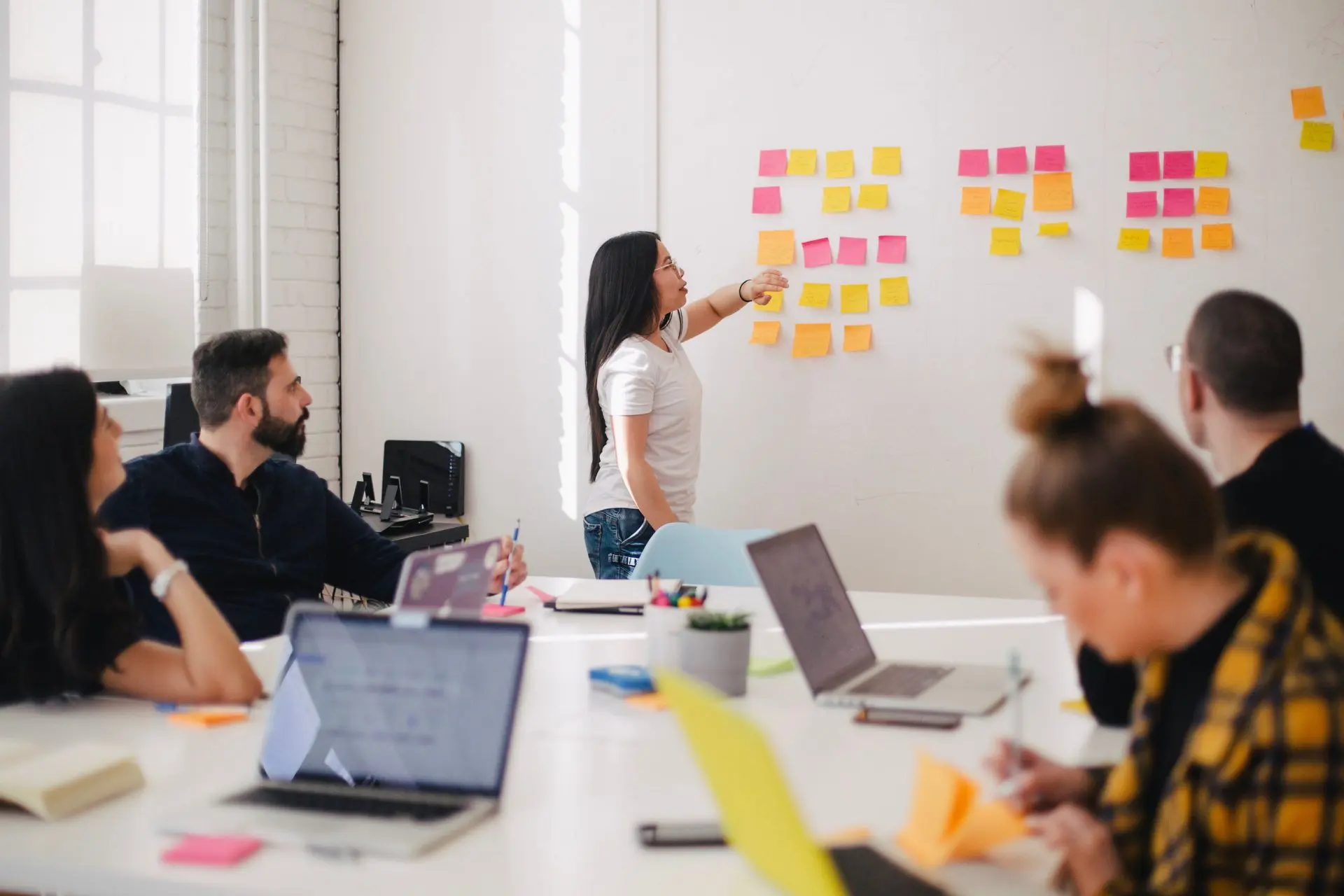 ---
The Importance of Project Planning
It goes without saying that a well-planned out project has a higher chance of succeeding than one that doesn't. That's not to say, however, that just because you have a plan means your project is infallible. There are many complex reasons why projects fail, but having some kind of a game plan in place can be one less reason.
Project planning is the second phase of the project management life cycle. It takes place after the initiation phase which is where ideas are explored, preliminary research gets done, and the decision for the project to proceed has been made. The project planning phase involves discussing client requirements and stakeholder concerns, establishing project goals and objectives, assembling a team, and creating a project plan.
---
What Is a Project Plan?
Creating the project plan is perhaps the most important aspect of project planning. Projects come in all different shapes and sizes, from introducing new software into a company to a high scale corporate office relocation. But they all serve the same purpose — to deliver tasks and activities with the hope of achieving an end goal. In order to do this, the project is guided by a project plan.
The purpose of a project plan
Having a project plan in place ensures a smarter way of working. Sure, you can proceed with a project without a written strategy, but just how effective do you think that will be? The purpose of a project plan is to provide direction throughout the duration of the project. At the very least it should cover the why, what, who, and when details of the project.
The project planning document should detail both individual and group objectives and instructions. Having everything laid out on a written document will ensure everyone involved knows the purpose of what's happening and have something to refer to throughout the project implementation. Another advantage of having everything written out on a document will highlight any anticipated roadblocks, hiccups, and hidden costs. It will prepare you for what's to come and so the purpose of your project won't be too affected negatively.
What goes into a project plan
Having a well-developed project plan is essential to a project's success. Often mistaken for only outlining the project timeline, the project plan should contain everything involved in the project planning process. This includes the execution, management, and control of the project, which should cover details pertaining to goals, deadlines, timeframes, measurements, budget, staffing, and resources.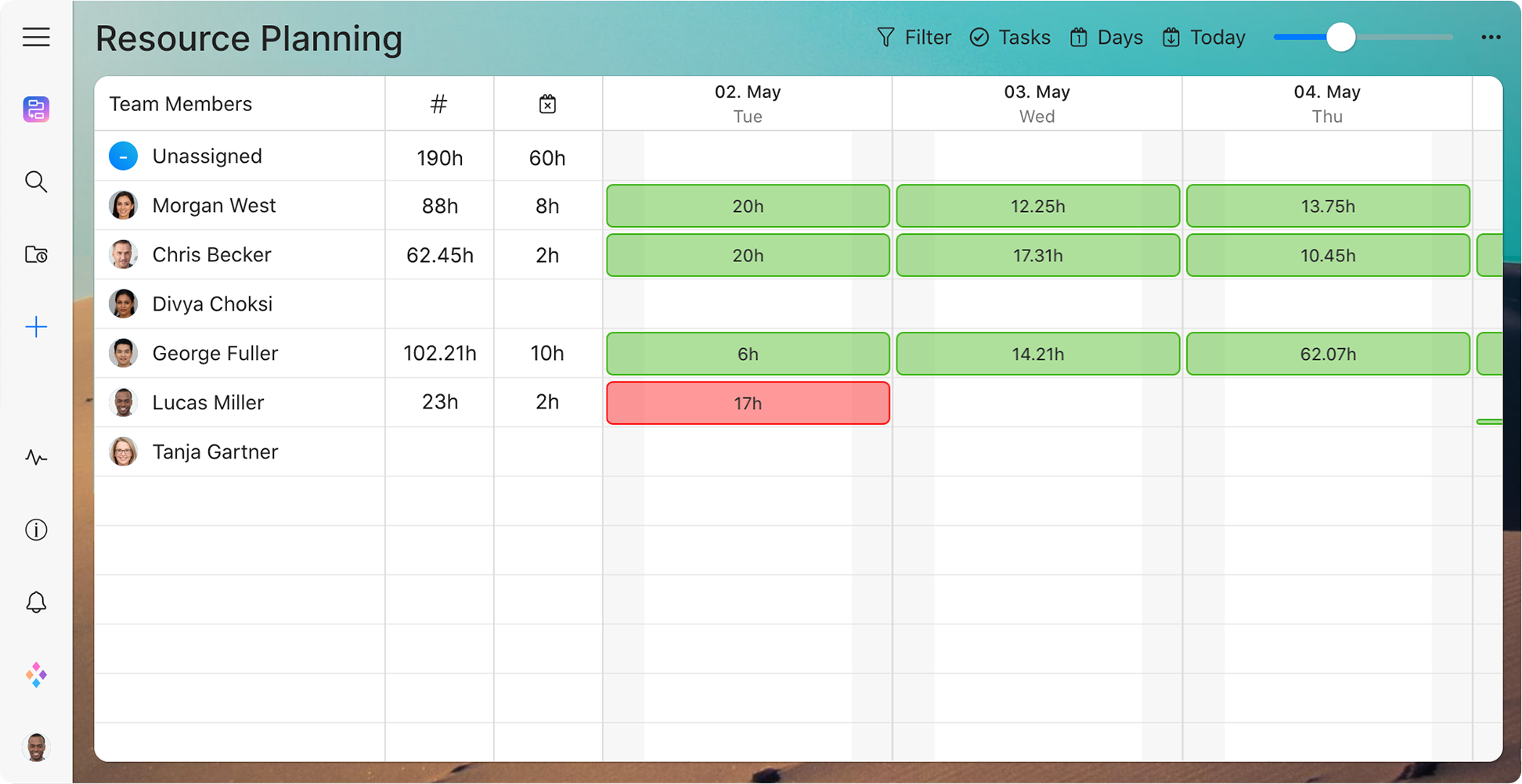 Experience seamless project collaboration and organization.
Sign up for free today!

Elements of a project plan:
Scope management

Requirements management

Schedule management

Financial management

Quality management

Resource management

Stakeholder management

Communications management

Project change management

Risk management
The project plan should not only aim to coordinate all of its components, but it should also foresee any challenges and risks associated.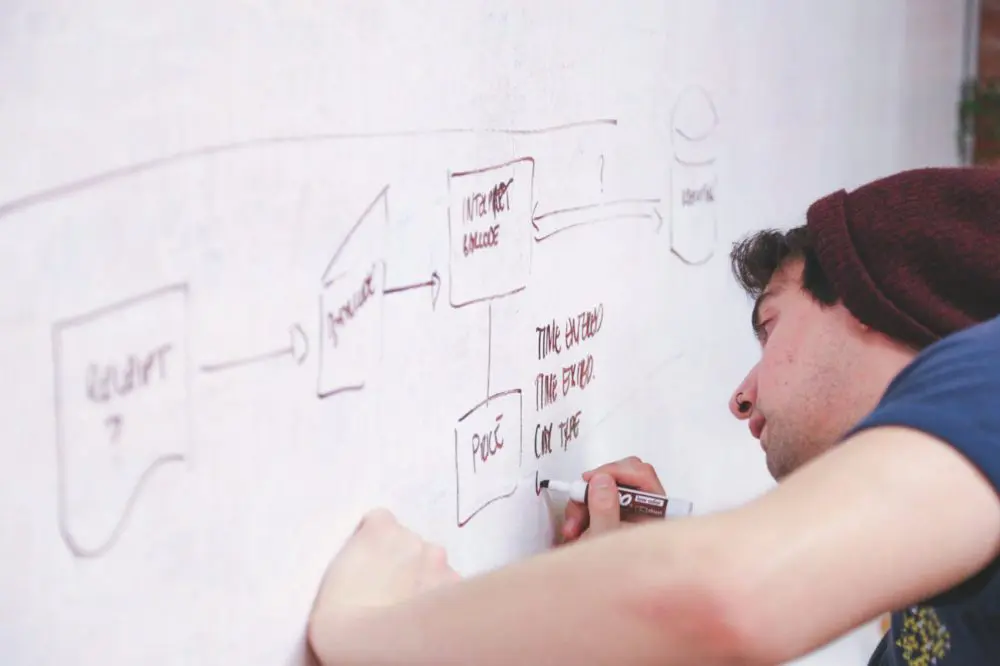 ---
10 Project Planning Best Practices
Be professional

When persuading potential stakeholders to get behind your project, ensure the 'business case' you use is a formal, written document. This will solidify your ambition for the project, and also gives off a professional vibe.

Expect risks

Don't forget to do a risk assessment in your project plan. Project work can be precarious, and you'd be a fool not to expect risks. As part of your initial step, do a risk assessment to evaluate the provisions you may need to take for tasks that are a high-level risk. Make sure to include buffer time in your schedule.

Complete risky tasks first

Speaking of high-level risk tasks, plan to work on tasks that have the highest level of risk first. Doing so will mitigate risk and can ensure that there's enough time to sort things out should anything go wrong.

Control change

Change is inevitable when it comes to delivering a project, however, that doesn't mean it should turn your team off course. Having a change control process in place will prevent unexpected changes from taking over your project. It doesn't have to be complex, all it has to include are the steps that should be taken when a proposed change is introduced.

Choose your team wisely

Your project is only as good as the people executing it, so make sure you know the availability of your team members when you recruit them. Overlooking holidays or planned time off may result in project delays. Avoid hiccups by including this time in your project plan schedule, or by finding temporary relief options.

Invest in them also

Don't be adverse to upskilling your team when it comes to assembling them. Offering training and support may seem like extra work but it can bring loyalty to the project, as well as efficiency in the long run.

Develop a close team

Once you've put together your perfect crew, break the ice by doing a couple of team-building activities. Not only is getting to know your colleagues a crucial aspect of teamwork but having trust and comfort will emphasize that cohesion.

Keep stakeholders connected

Remember that stakeholders aren't just people who have hired you to do the project. They are anyone who is affected by the outcome of the project. When convincing them of your vision in the initial step, or communicating changes and progress updates of the project plan, don't forget to include all of the people who are invested.

Have the right tools

A given, but it has to be said— use a cloud-based project management solution. Not only can it provide you with the tools you need to simplify the process, but it will equip your team to perform at maximum efficiency and productivity.

Make the plan accessible

Sharing the project plan with team members not only allows clarity for everyone working on the project but it can produce a higher quality plan. It's always better to have more than one pair of eyes on an important document as errors and inaccuracies can be better spotted and rectified.
---
Final Thoughts
How do you plan a project? If you have any project planning tips you feel will make the world of difference to someone else in a similar situation, go ahead and share them in the comment section below. 😊
Cheers,
Dinnie and the Zenkit Team
FREE 20 MIN. CONSULTATION WITH A PROJECT MANAGEMENT EXPERT
Wanna see how to simplify your workflow with Zenkit in less than a day?
Book a free demo
READY TO TAKE YOUR BUSINESS TO THE NEXT LEVEL?
Sign up for a free demo and receive an exclusive discount. Limited slots available, act now!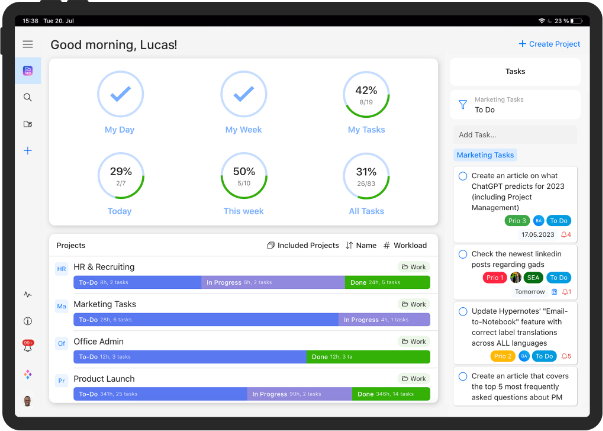 Book a free demo