5 Tips for Managing Multiple Projects at Once
How to juggle several projects simultaneously like a champ

Managing multiple projects at once is an everyday reality for many project managers. From an organization's attempt at improving efficiency levels or due to resource limitations, there are many reasons why companies feel it's necessary.
In this article, I'll discuss the common obstacles that are faced with working in a multi-project environment as well as how to overcome them.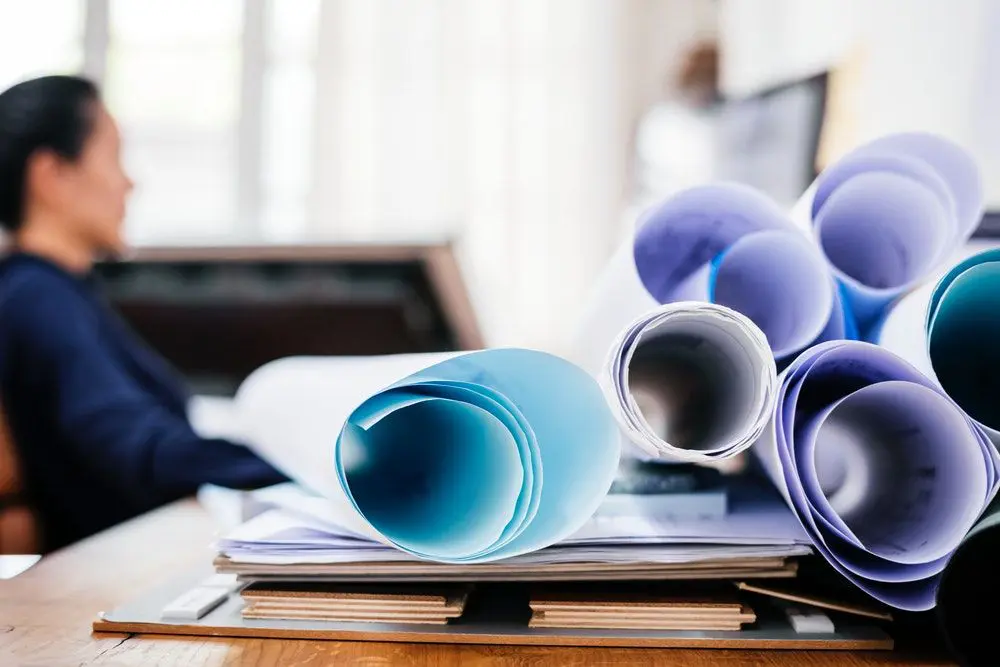 The Challenges Faced in a Multi-Project Environment
Managing an individual project alone already comes with a plethora of challenges, so imagine what it's like when your workload is increased! While different project managers will experience varying issues, there are two common obstacles most are likely to face. They are:
Resource Management
When working in a multi-project environment, the risk of resource conflict is all too real. Although there may be a bit of squabble over fancy new equipment, the resource most at risk is the employees, the very people who get the work done. In many cases, quality resources—including team members—are already scarce and the need to share them amongst a number of projects only adds to the equation.
Correct resource allocation then becomes imperative. Your job as the project manager is to ensure that the appropriate project resource management process is applied. That means taking into consideration that you are operating in a multi-project environment and a process fit for a single project simply won't cut it. Incorrect process implementation is a leading cause of multi-project management failures.
Multi-Tasking
At first glance, the concept of multi-tasking gives the impression that you can accomplish more when doing several things at once. But as research shows, the opposite is true as it can actually reduce your productivity by 40 per cent. The reason for this is that juggling more than one task at a time requires you to constantly stop, start, and switch between tasks. Not only can this impede focus and concentration, but it can also add delays to the project you are working on.
However, managing multiple projects means you may find yourself multi-tasking at some point. If so, there are things you can do to lower the chances of interrupting focus such as limiting the number of tasks you do at once and allocating time blocks for each task. University of Michigan researcher David Meyer suggests designating about 20 minutes to each task and being fully devoted to that particular task during this time period before switching to another.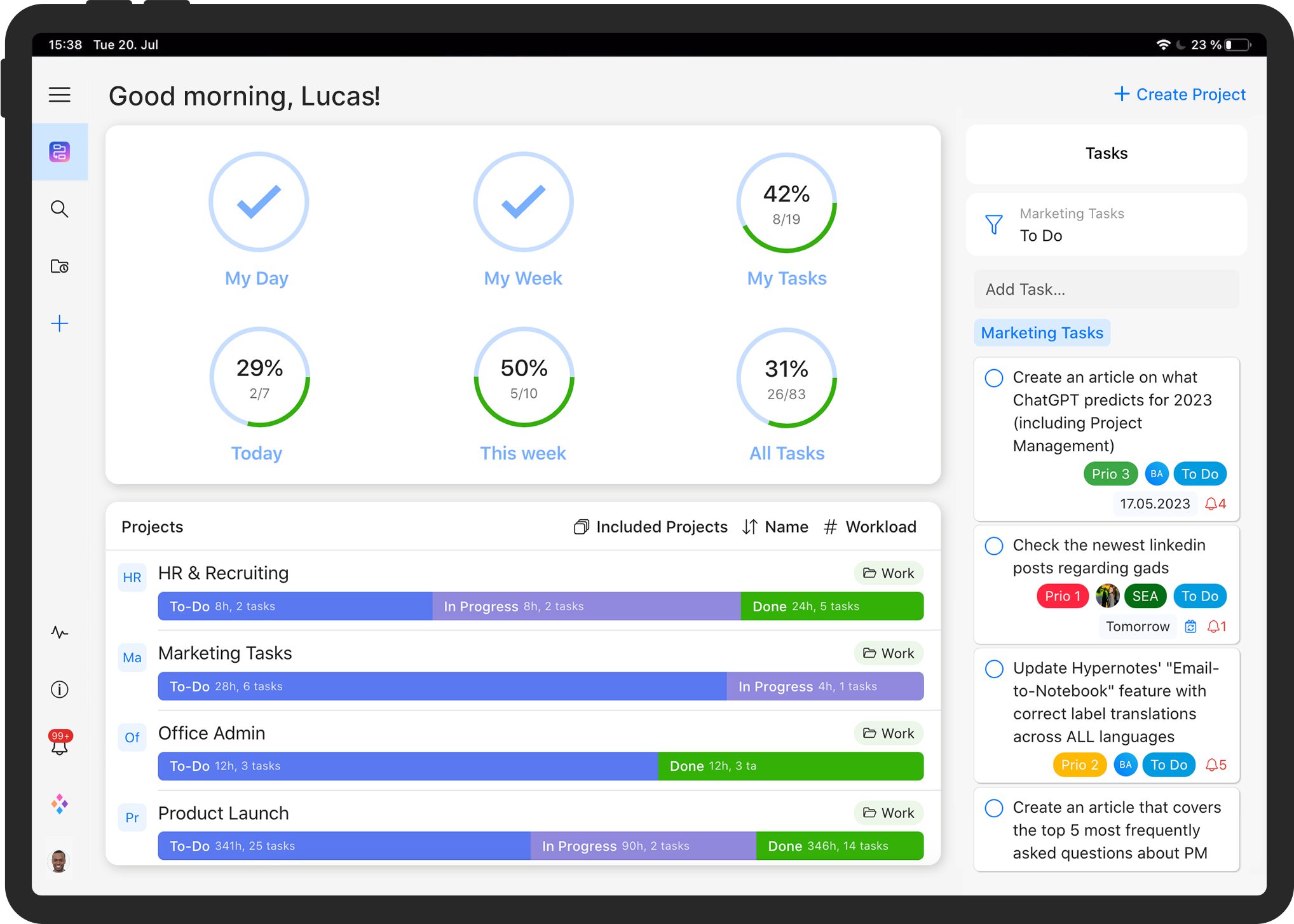 Stop juggling multiple tools and spreadsheets.
Try our all-in-one project management software for free now!

---
How to Overcome the Obstacles of Working in a Multi-Project Environment
1. Prioritize properly
Whether you're dealing with one project or one hundred, prioritization is a key skill that can determine the difference between a successful outcome from a failed one. It can help you meet deadlines and allow you to focus on one task at a time so that you are less likely to have to multitask.
Prioritize your projects by aligning them with your business strategy. The ones that will bring in the most benefit are the ones that you should pay attention to first. The projects that have tighter timelines should also take precedence over those that are more flexible. Once you've prioritized, communicate your reasoning to your team as this will help them understand which tasks to work on first and how to prioritize their own workloads.
2. Delegate Effectively
Delegating tasks means more than just reducing your workload. It allows you to concentrate on more strategic work. Assigning further responsibility to your subordinates signifies that you believe in their capacity to contribute further to the project's success and are doing what you can to foster a collaborative work environment.
To delegate effectively, ensure you provide clarity, explanation, and accountability. The new task owner needs careful instructions in order to get the job done right and they also need to be aware of the responsibility that comes with their new task. Remember to avoid micromanaging as that will not only defeat the entire purpose of delegating tasks, but can also hinder project progress.
3. Track Progress
This refers to both yours and your team members. Tracking progress is a key way to ensure you don't lose sight of your goals and are on course to accomplishing the project's objectives. Juggling multiple projects at once can get chaotic and reviewing your own workload on a regular basis, it can help minimize unwanted surprises and ensures you are adhering to deadlines and requirements.

On top of your own workload, you are also responsible for the progress of your team members. Conducting regular status meetings is a great way to ensure things are up-to-date and running smoothly. It also ensures that you will always have information to report back to your clients and stakeholders, and it can also help with identifying any issues or bottlenecks before they get out of hand.
4. Manage Expectations
Managing multiple projects at once means having many people to answer to and many expectations to live up to. To make your job easier, be involved when deadlines and milestones are being established. Develop trust and form relationships with the powers-that-be so that you can have as much influence as possible when it comes to making important decisions on the projects.
Rarely do projects happen without any issues so be honest when things don't go well. If certain expectations can't be met or require changes, let the clients, customers, and/or stakeholders know as soon as possible. This can help rectify things quickly and ensure that you maintain the trust you've developed with them.
5. Use the Right Tools
Being prepared from the outset will give you a higher chance of succeeding, and using the right tools to manage your tasks and projects can do exactly that. What constitutes the "right tools" will depend on the nature of your projects, the teams, and the resources involved. Using a project management tool goes without saying. Because you'll be managing several projects at once, you'll want a tool that has enough capacity to hold all your data and is flexible enough to allow you to switch from one task to another.
When selecting your tools, keep in the mind the time and costs associated with implementing them. Going for a cheaper tool may cost less upfront but if it's more difficult and time-consuming to properly implement than one that costs double, then it can cost you more in the long run.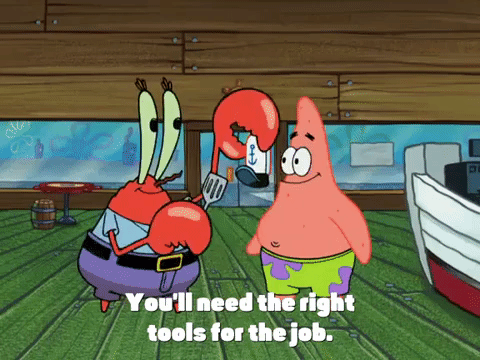 ---
Final Thoughts
Managing multiple projects at once successfully isn't an inconceivable achievement. You need to communicate to everyone involved—that's the stakeholders as well as the team members—that they need to shift from the idea of individual project success to organizational success. Everyone needs to be aware that the outcome of every project affects the company as a whole.
Of course, you also need to ensure that you do your part. Plan wisely and thoroughly, take precautions when implementing processes, and consider how to best deal with multi-tasking challenges. The support from your colleagues will also have an influence on how things go, so form good working relationships and always be transparent when things don't go accordingly.
What obstacles did you have to overcome when managing multiple projects at once?
Cheers,
Dinnie and the Zenkit Team
FREE 20 MIN. CONSULTATION WITH A PROJECT MANAGEMENT EXPERT
Wanna see how to simplify your workflow with Zenkit in less than a day?
Book a free demo
READY TO TAKE YOUR BUSINESS TO THE NEXT LEVEL?
Sign up for a free demo and receive an exclusive discount. Limited slots available, act now!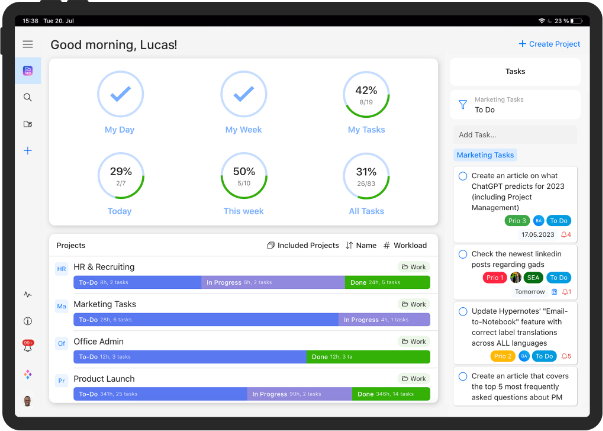 Book a free demo