Create a Cost-Effective CRM in Zenkit
Manage relationships with your customers without breaking the bank

CRMs are an important tool for every business. But we understand that not every business can afford to splurge on their systems. Here's how you can create a cost-effective CRM using Zenkit's templates.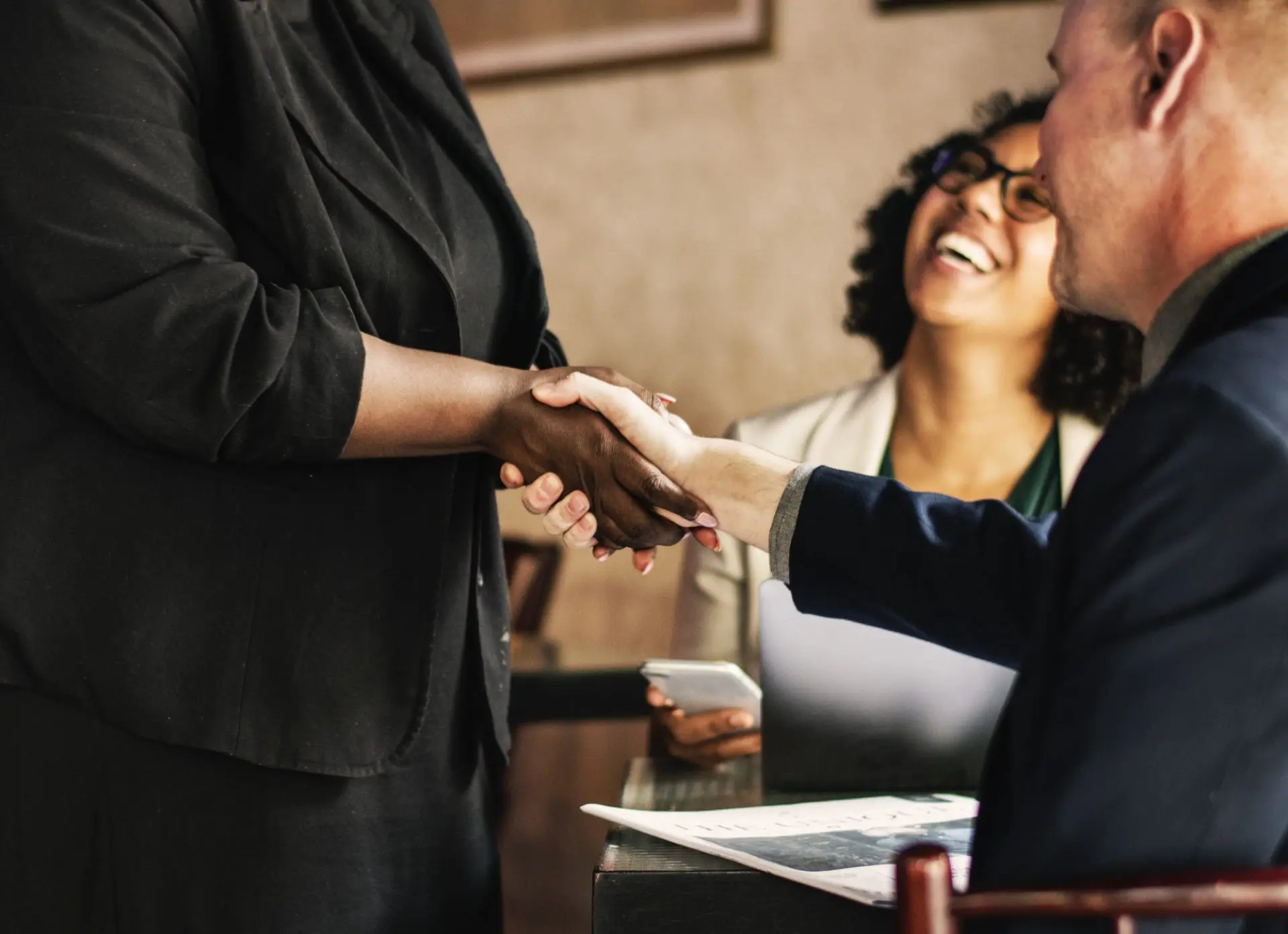 CRM stands for customer relationship management and it refers to the tools and practices that are used to manage customer interactions and data throughout the customer lifecycle. The purpose of CRM is to fuel business development by improving existing customer relationships, establishing new ones, and even trying to win back former customers.
---
The Importance of CRM
It's a no-brainer that customers are at the core of your company's success. Without them, there is no revenue, and without revenue… you kind of don't have a business. Here's how a CRM can benefit your business:
Monitor Customer Interactions
Having a CRM strategy in place allows you to track and analyze information relating to your customers. There is a fine line between ignoring your customers and bombarding them, and being able to track interactions will make all communication a smoother experience.
Uncover Potential
A CRM's goal is to not only manage existing relationships, but to also generate new leads, and possibly win back former customers. With a CRM strategy and system in place, you may have a better chance of targeting the right people at the right time.
Store and Organise Data
We live in a world where data is worth its weight in gold (make sure you are dealing with it properly!) and when you have such precious data, you need a nice place to store it. Using a CRM tool can provide you with a single customer view that'll make analyzing behaviours and interactions an easier thing to do.
Customer Relationship Management Tools
Designed to assist in customer retention and drive sales growth, a CRM tool is essentially a platform that allows you to manage your contact and communication with existing and potential customers.
There are a plethora of CRM tools available on the market that come with various bells and whistles to suit any and every business's needs. The tool that a fully-fledged corporate enterprise uses would presumably look quite different to that of a startup's or a freelancer's.
What you essentially want from a tool, however, is one that can track the activity of customer interactions, monitor deals, manage resources, and store and organize contacts.
---
How to Create a CRM with Zenkit
We get it, not everyone can afford to splurge on their CRM system. The good news for businesses who have to tighten their purse strings is that your favourite project management tool can be used to create a CRM system at absolutely no extra cost! Here's how:
Deal Tracker
Step 1: Create a new collection and select the spreadsheet option. Label it 'Deal Tracker' and hit the create button.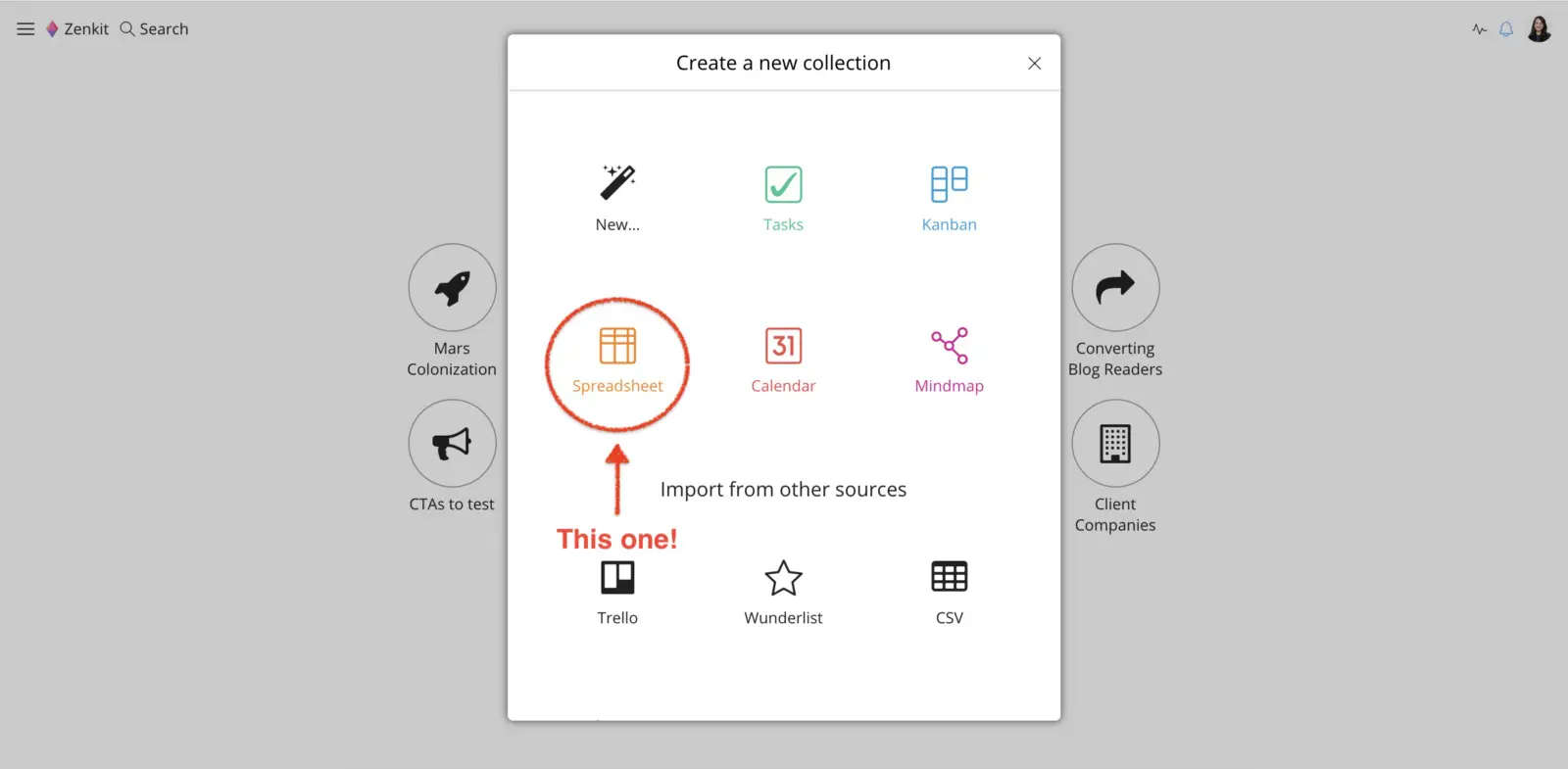 Step 2: The layout of how a business tracks its deals may vary from each company. However, here are the 13 fields we've gone for:
Title
Stage
Notes
Date
Company
Products
Quantity
Deal probability in %
Item value
Order total
Final invoice
Interactions
Products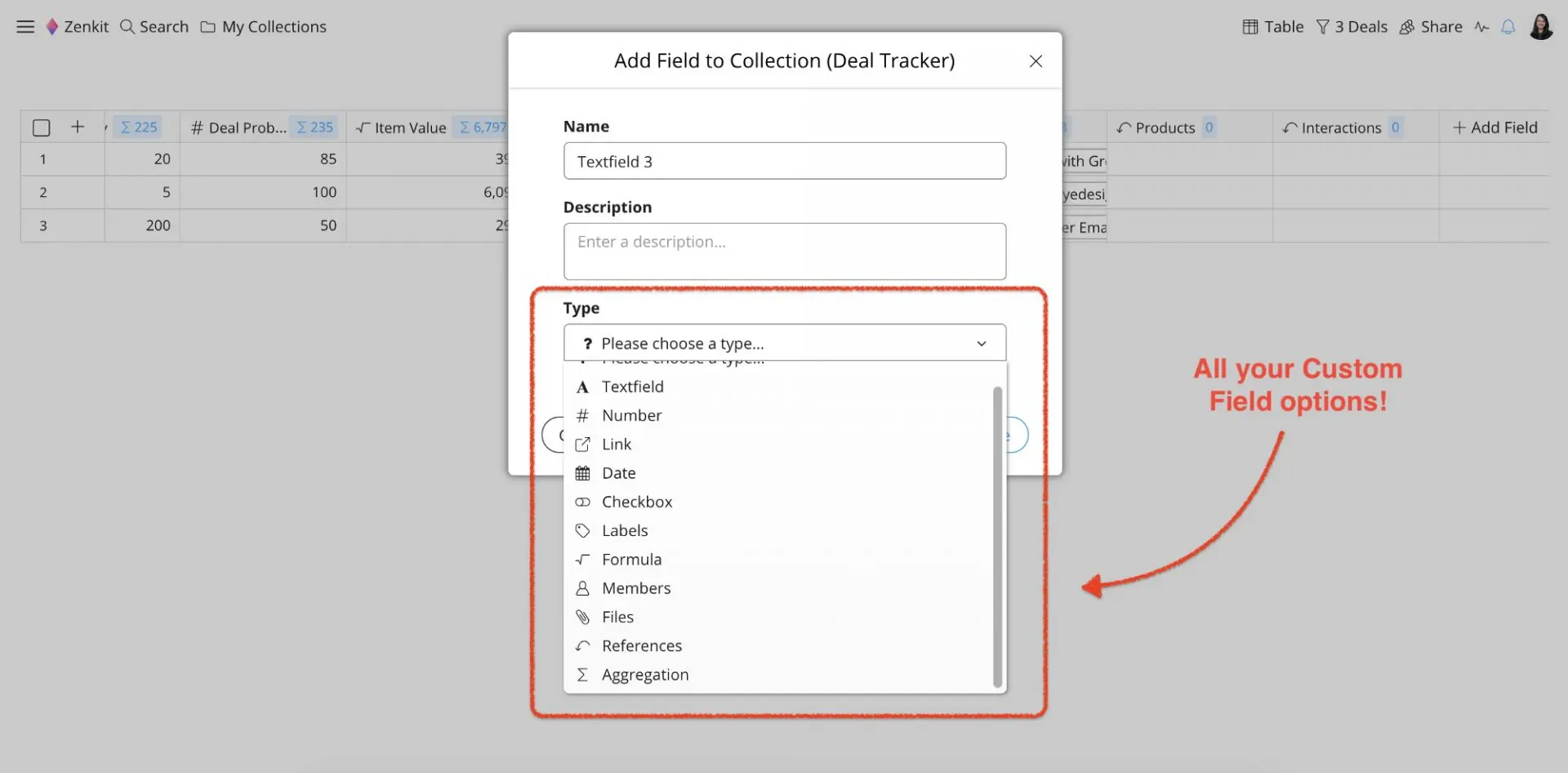 The cool thing about Zenkit is that there are 11 types of field properties to choose from. This means you can use special functions, such as formulas and functions, to present your information.
Once you've implemented all the necessary fields, your Deal Tracker template is complete!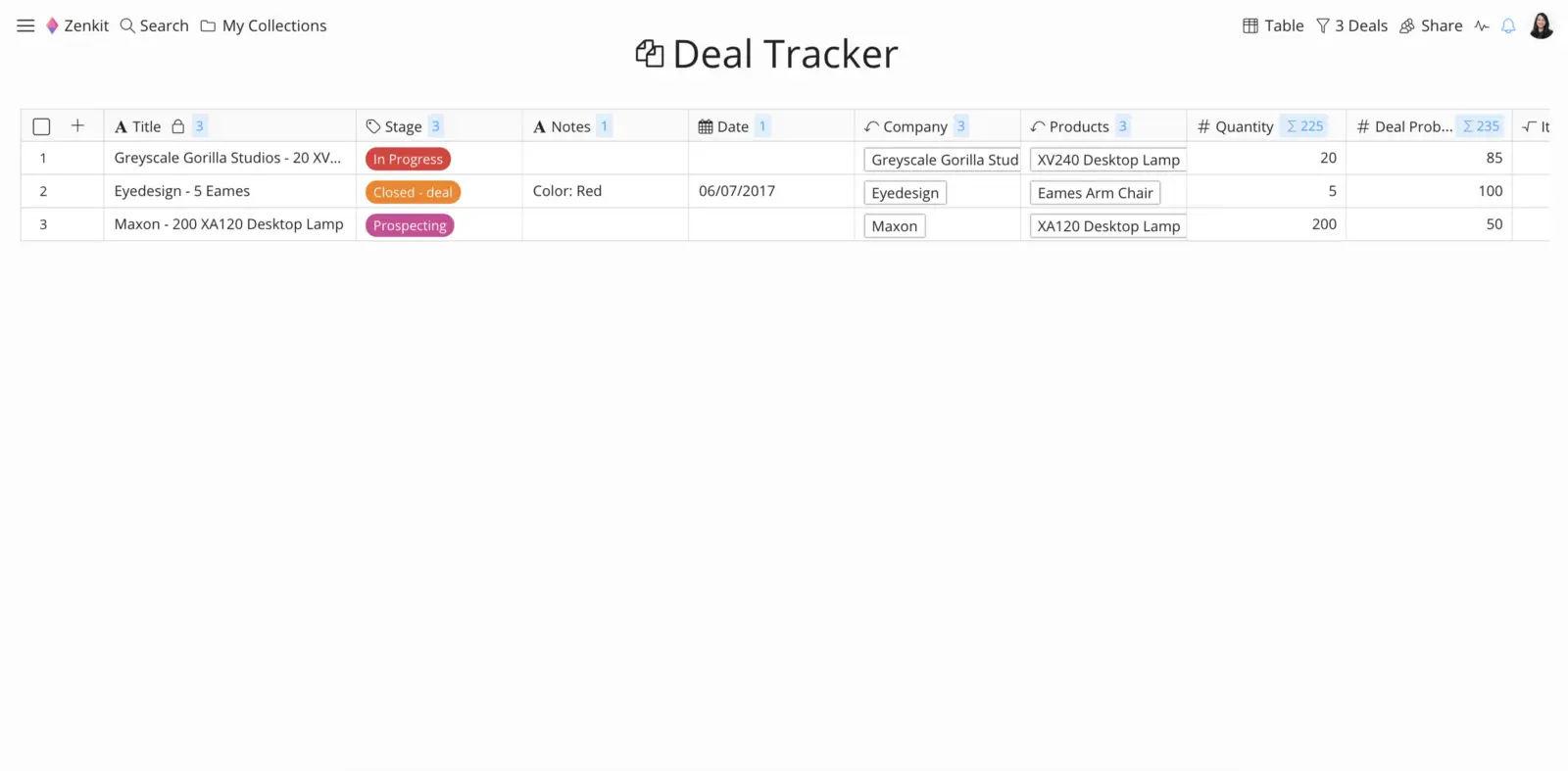 Interactions
One of the most important things to keep track of when it comes to customer relationship management is the interaction between your business and customers—both existing and potential.
Creating your Interactions template involves the same steps as the Deal Tracker template. However, of course, it will require a different collection name and different fields. Here are the eight we've gone for:
Deal Tracker
Title
Type
Date
Contact
Related Deal
Notes
Client Contact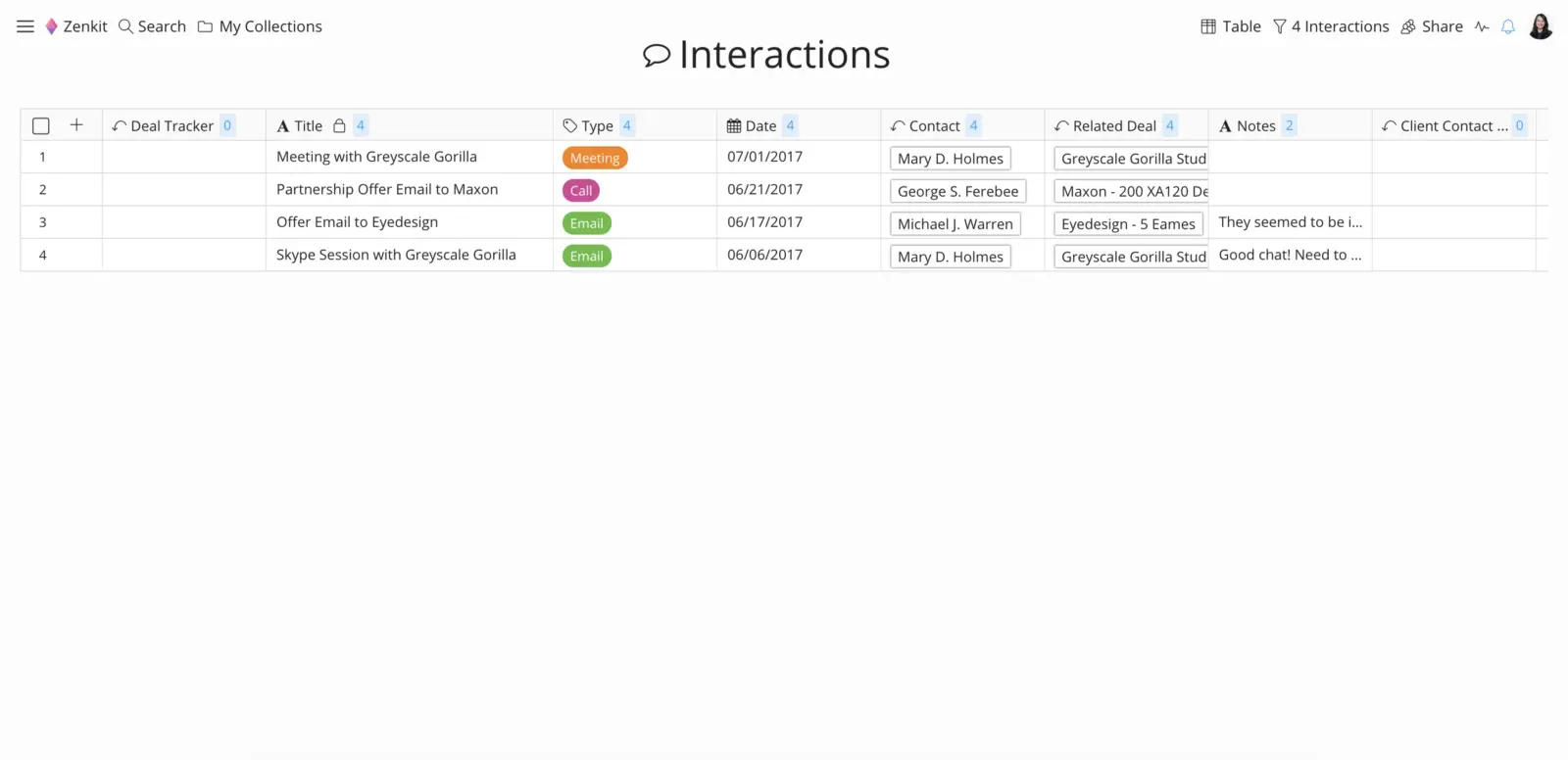 Products
Businesses usually either sell products or services, and if yours falls into the former category, then this next collection is something you'd want to include in your CRM.
Creating your Products template involves the same steps as the first two collections you created. Here are the fields ours comprised of:
Deal Tracker
Product Name
Product Description
Contracts
Type
List Price
Product Photos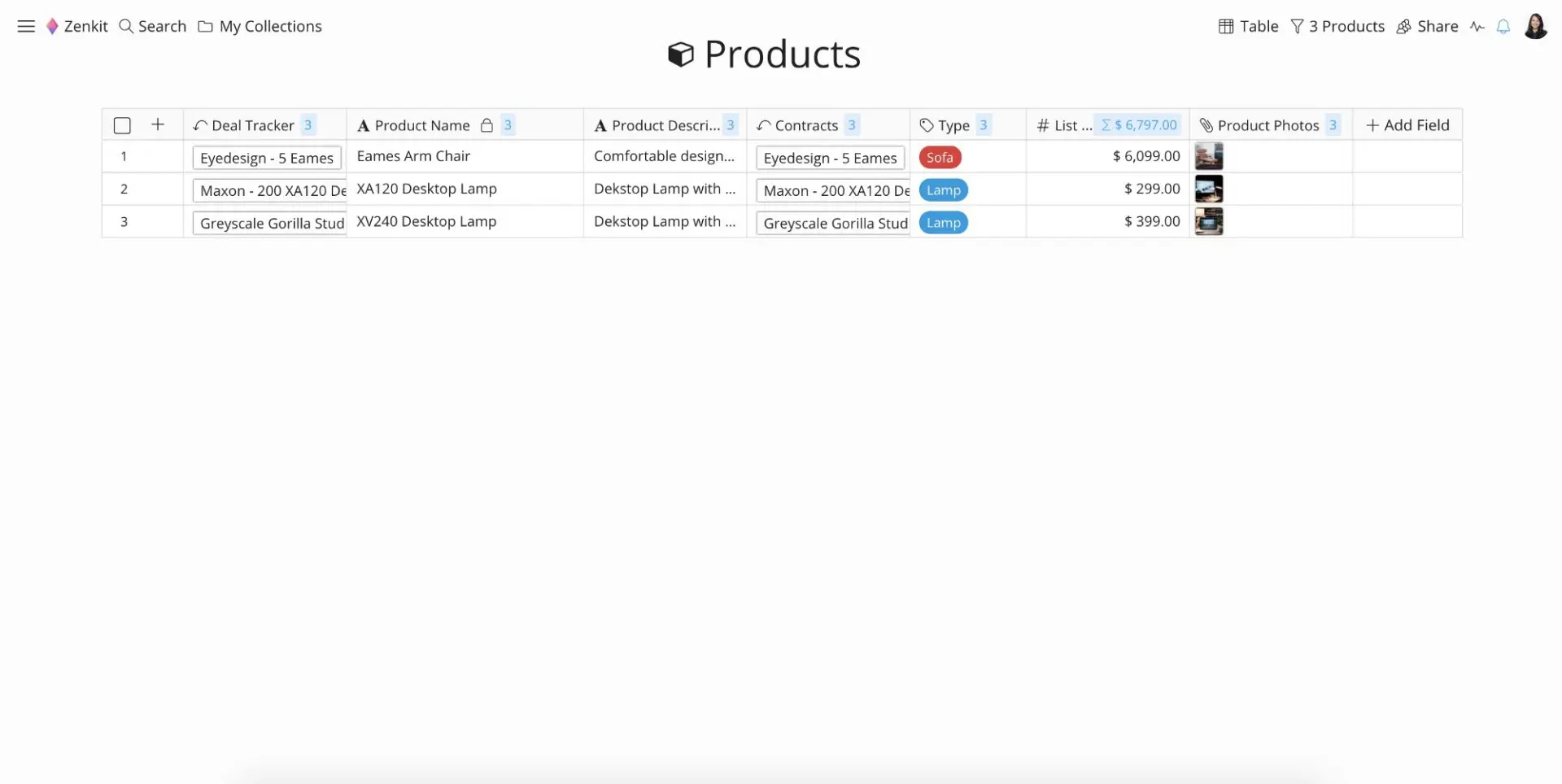 Client Contact Persons
Once you start accumulating potential customers, you'll need a place to keep all their details. You can also add your existing customers to the same template or create an entirely different one (up to you!).
Step 1: Create a new collection, this time select the tasks option. Give it a title—let's go with 'Client Contact Persons'—and hit the create button.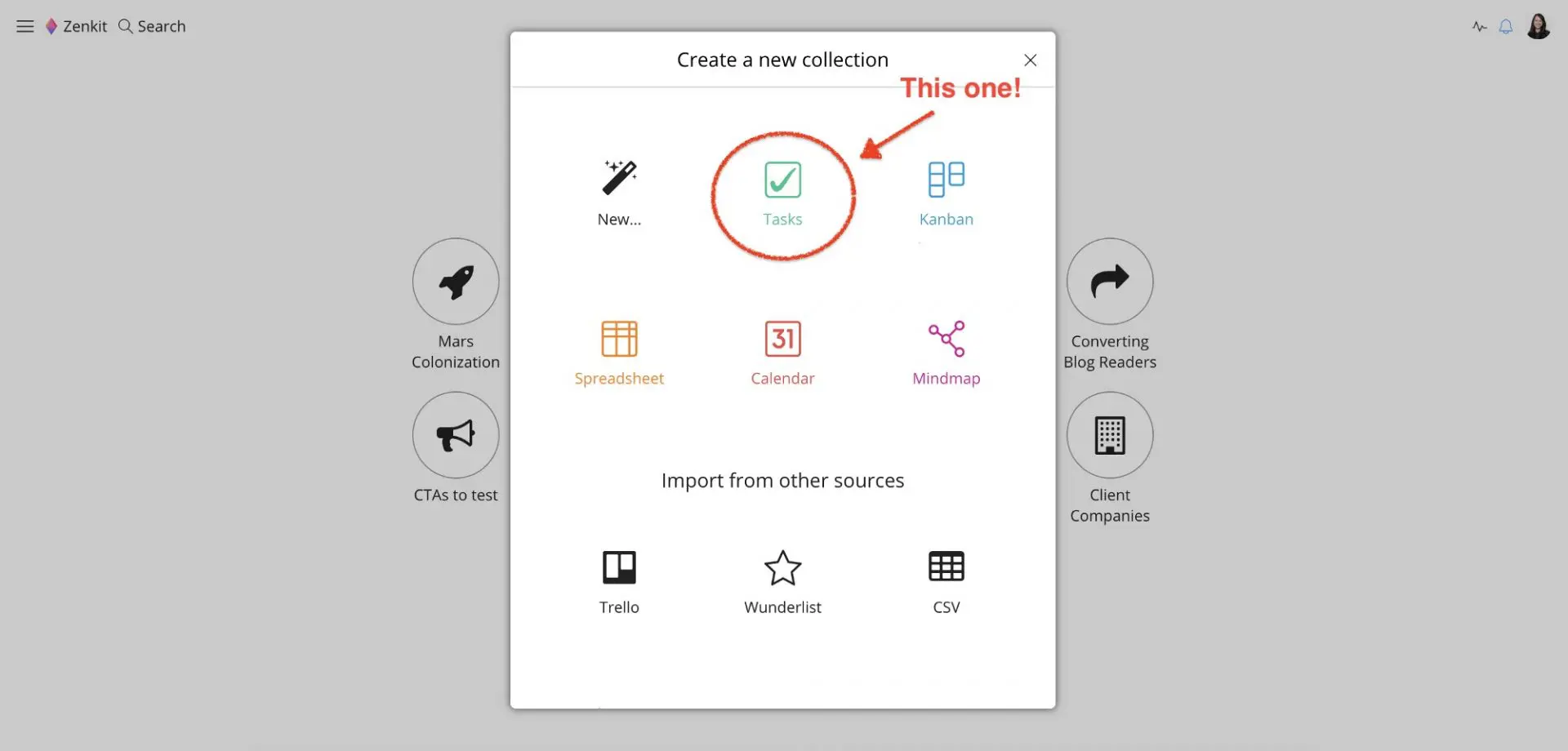 Step 2: Start by listing the name of a contact and hit enter. Then add all the necessary Custom Fields for extra info which will appear on the right hand side when you click on the name. Repeat for all your contacts.
The Custom Fields we went for were the following:
Phone Number
Company of contact
Interactions
Email
Link to LinkedIn Profile
Picture (because it's nice to put a face to a name)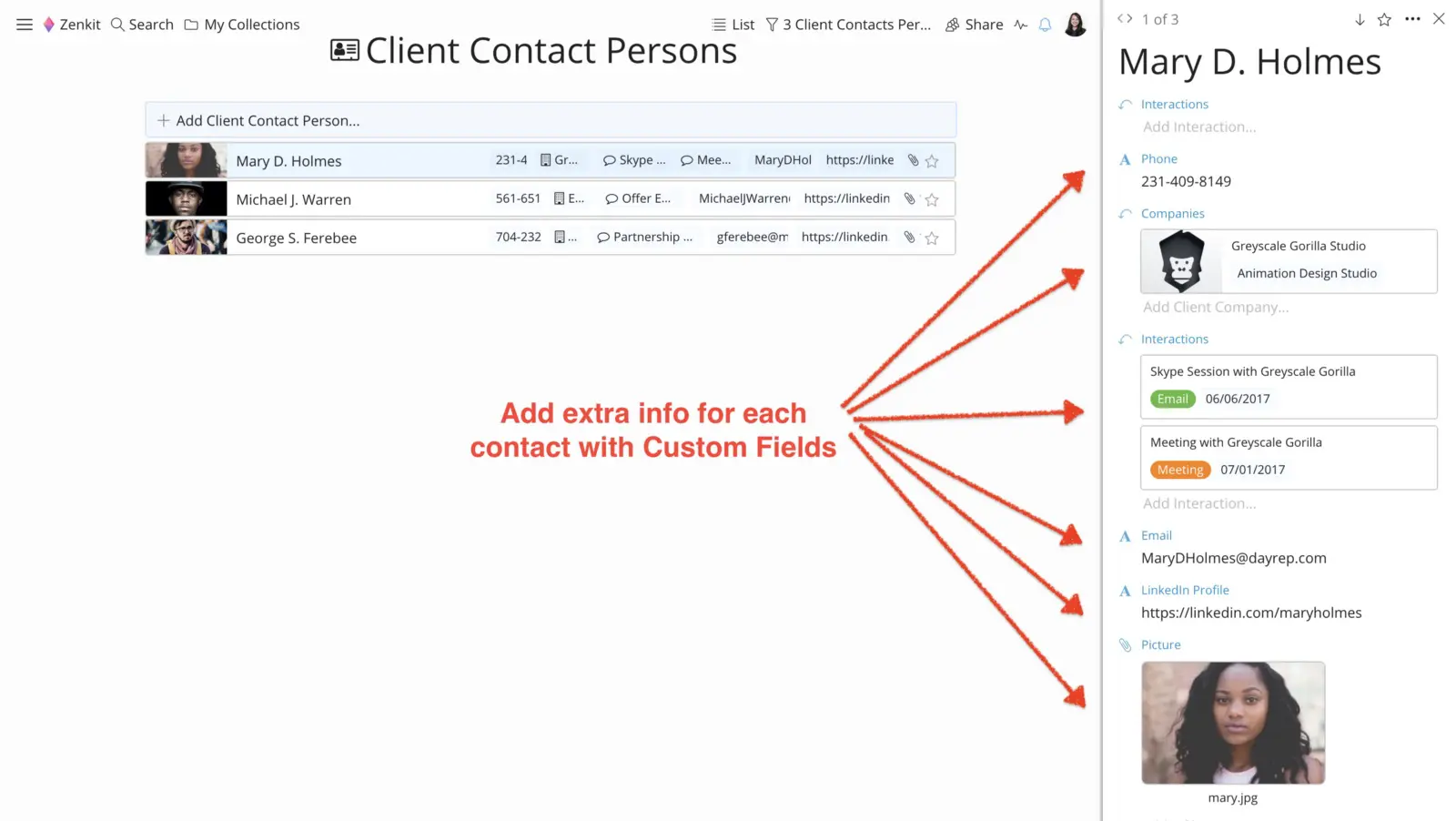 Client Companies
It's common for businesses to target more than one contact from the same company, which is why it would make sense to create a template to store all the client companies.
The steps to take to create this template are the same as when creating your Client Contact Persons template. Create a new tasks collection, and add the required Custom Fields for extra information. We went for:
Deal Tracker
Client Contact Persons
Description
Contract Opportunities
Images
Address
Number of Employees
Type
Contacts at the company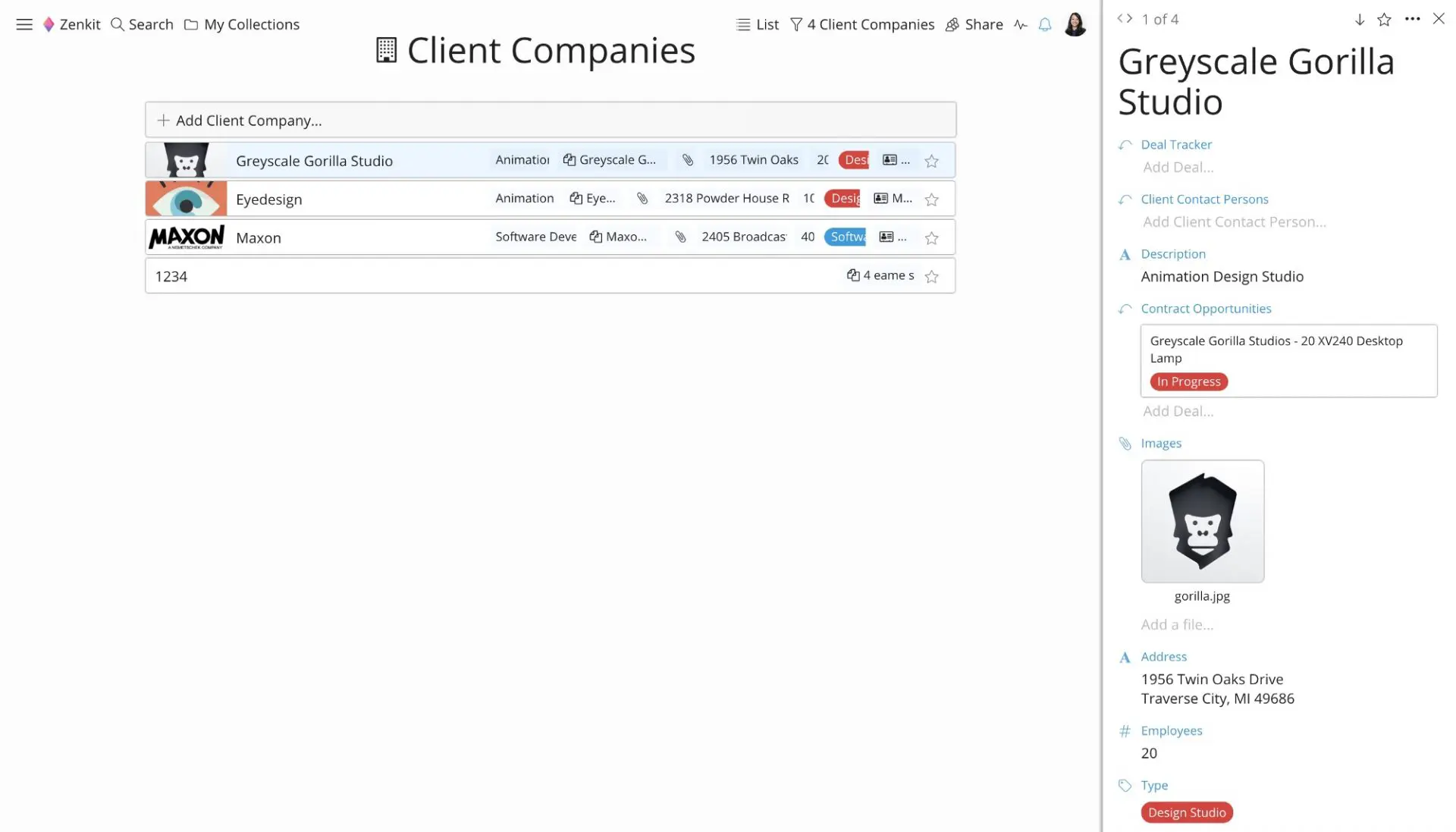 Final Thoughts
There you have it! Five collections later and you have yourself a practical CRM system that allows you to record, monitor, and manage customer interactions, contact details, and resources.
And because we appreciate our users so much, all the templates that were mentioned in this article have already been added as a Zenkit template under 'CRM for Sales', ready for you to download.
If you have any other template suggestions, give us a shout either in the comment section below or via an email to service@zenkit.com 😊
Cheers,
Dinnie and the Zenkit Team
FREE 20 MIN. CONSULTATION WITH A PROJECT MANAGEMENT EXPERT
Wanna see how to simplify your workflow with Zenkit in less than a day?
Book a free demo
READY TO TAKE YOUR BUSINESS TO THE NEXT LEVEL?
Sign up for a free demo and receive an exclusive discount. Limited slots available, act now!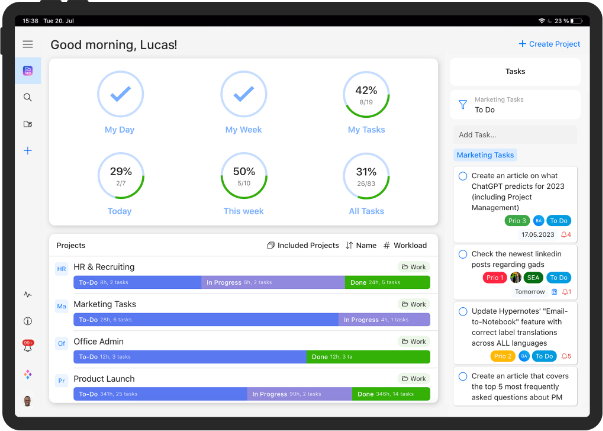 Book a free demo