How Effective is Your Team Task Management?
Find out if you're on the right track

Those in charge of team task management know that there is more to it than simply delegating tasks. It involves planning, tracking, and reporting all aspects of a task, including status, resources, prioritization, and dependencies. There are many methods of task management, and while there's not necessarily an entirely wrong way of managing tasks, there are better ways to do it. Here's how to know if what you're doing is effective.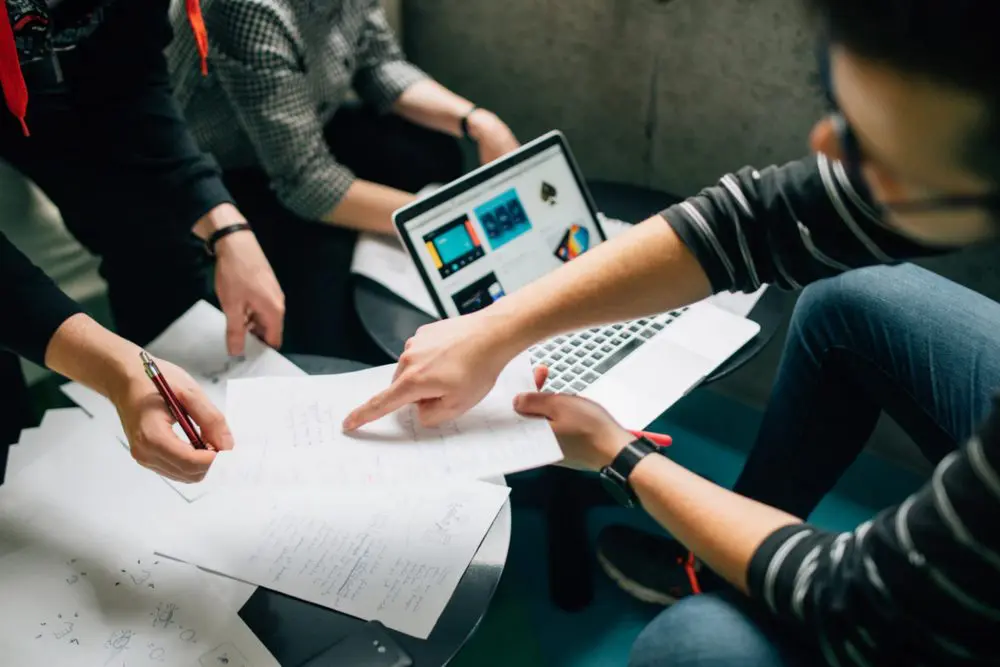 ---
Core Signs of Effective Team Task Management
Effective team task management has many different looks. Depending on what kind of project you're in charge of or what your project management team looks like, success will be measured differently. There are, however, some core signs that will determine that you're on the right track.
There is only one owner per task
One of the biggest signs that you are managing team tasks effectively is that each task only has one owner. While there may be many individuals collaborating on a particular task, it is best practice to only have one person take on full ownership and to make them accountable in case anything goes awry. This ensures that information doesn't overlap, and it makes handovers a much smoother process.
Everybody knows what page they're on
Communication in any team environment is essential. It not only helps people to understand their responsibilities and what is expected of them, but it also lets them know of the responsibilities and expectations of their fellow team members. With everyone on the team knowing who's responsible for what task, this type of clarity can make teamwork more effective, and get the project completed more efficiently. A lack of communication can result in wasted time and efforts, as well as misunderstandings and potential conflict from arising.
Team members know how to manage their own tasks
Part of being a great project manager/team leader means that the members of your team also know how to manage their tasks effectively. If it's a team you've put together yourself, you already know whether this is something they are capable of, if not, then providing a bit of training can go a long way. Passing on task management tips and up-skilling your team enhances professional development. It can also show that you don't plan on micro-managing and that you trust your team to get the job done on their own.
You're not relying on your inbox
Relying on your email inbox is one of the biggest no-nos in team task management (or any kind of task management for that matter). Not only is the distraction of other emails coming through an issue, but effectively managing tasks means being able to follow its entire course until completion — a tricky thing to do if you're only using your email. The answer? Use a team task management system.
---
Using Team Task Management Software
What constitutes the best task management software for your team is open to interpretation. Just like how success is defined depending on your team's goals and objectives, the task management app to choose to ensure effective team task management will also be dependent on goals and objectives as well.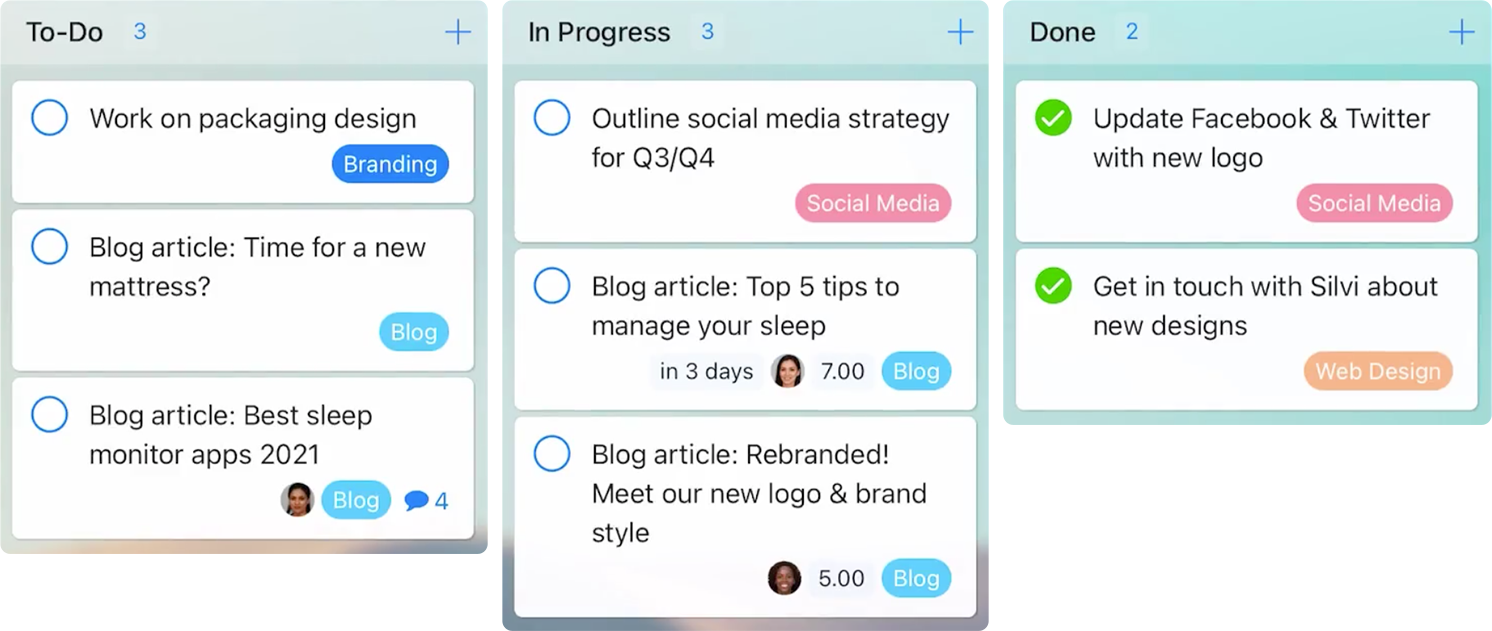 Don't let task management be a headache.
Get started with our easy-to-use project management software for free today!

Zenkit's project management tool is designed for teams (but can also be used for personal task management, too!) and is a task management app that grows with you. What this means is that it includes features that are meant to enhance productivity, efficiency, and collaboration within teams. Let's do a little task management software review, shall we?
Here are a few of the Zenkit features that make for effective team task management:
Task Assignment
Not having the ability to assign tasks defeats the overall purpose of having a task management app in the first place. Zenkit's task assignment feature allows you to delegate work to your team easily, and they can be notified immediately.
My Team
My Team is a global add-on that allows you to see your assigned tasks from across different collections in one spot. It does this by drawing information from your entire account and displaying it all in one intuitive list. It also allows you to view the tasks assigned to each person you are collaborating with, giving your team the clarity it needs to ensure everyone knows which page they're on, and how the project is progressing.
My Calendar
The My Calendar feature allows every user to track multiple tasks and events in one place, which is a handy tool for anyone in charge of team task management. Being able to visualize your responsibilities makes for better organization, and ensures you don't miss anything important.
Chat Platform Integration
There are many work-oriented chat apps that you can integrate with Zenkit via Zapier. This feature makes communication between team members accessible, allowing for instant messaging, and ensures that work-related discussions stay work-related and are not being bombarded with irrelevant items. (And keep an eye out for upcoming direct integrations!)
Lists, Lists, Lists!
Checklists and to-do lists are effective ways to manage tasks and get things done. What's even better is when they're digitized. Zenkit's checklist and to-do list tools allow you to add/edit items whenever and wherever you are, which means you don't have to constantly re-write your lists. It also allows you to mark items when they're done, which then automatically re-prioritizes the lists.
Zenkit's collaborate feature allows you to invite team members to work on projects with you. All you have to do is ensure that the person is also registered to use the task management app and hey, presto, you can invite them to whatever task it is you are doing.
Mobile Version
Who doesn't have a smartphone these days? With Zenkit's iOS and Android apps, you can continue to work even when you're not desk-bound. They both support offline access and sync when you're reconnected online, enabling you to have the entire experience on the go.
---
Final Thoughts
Using team task management software is only one of the ways to manage tasks. But if yours is a project that is complex, has several layers, and involves coordinating a group of people with various skill sets and responsibilities, then there's a high chance that it is the most effective way to achieve your team's goals and objectives.
Have you found another way of managing team tasks effectively? Let us know as we always enjoy hearing different perspectives 🙂
Cheers,
Dinnie and the Zenkit Team
FREE 20 MIN. CONSULTATION WITH A PROJECT MANAGEMENT EXPERT
Wanna see how to simplify your workflow with Zenkit in less than a day?
Book a free demo
READY TO TAKE YOUR BUSINESS TO THE NEXT LEVEL?
Sign up for a free demo and receive an exclusive discount. Limited slots available, act now!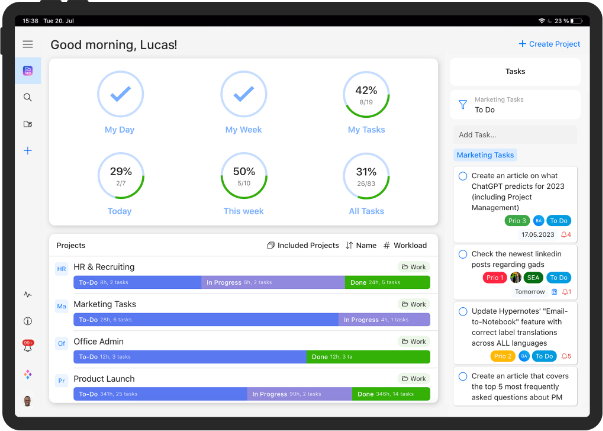 Book a free demo