Product Management Explained
The importance of focusing on customer experiences, finding solutions to their challenges, and keeping up with market trends

Customers play a crucial role in how successful your product becomes. They determine the lifespan of your product, how much profit it can make, and whether or not it develops into something bigger. But how do you keep on top of all of that? Well, that's where product management comes in.
---
In this article, we'll show you what makes an effective product manager and how it differs from project management.
Here are some of the things you'll learn:
The 4 stages of product management
The role and responsibilities of a product manager
The key differences between product and project management
7 ways to become a more effective product manager
---
What Is Product Management?
Product management describes the process of overseeing a product from its inception up until the after-effects of the initial launch. Commonly comprised of product development and product marketing, it is led by a product manager and follows the stages of the product life cycle.
The product life cycle is split into four stages: introduction, growth, maturity, and decline.
Introduction

: the first stage is when an approved idea turns into an actual product and is marketed to consumers of its existence.

Growth

: a successful product will grow and see an increase in demand. It'll be made more accessible.

Maturity

: if a product reaches the maturity stage it means it has become profitable. It also means there will be a rise in competitors and its market share may start to decrease.

Decline

: the last stage of the product life cycle sees the collapse of the product. This can be due to high competition or a lack of demand.
Knowing where the product falls in the life cycle helps the marketing and management teams make better business decisions and determine how to sell the product.
---
The Importance of Product Management
Compared to others, product management is one of the newer established professions within a company. In smaller organizations such as startups, it is a role that sometimes isn't made a priority and is filled by other professionals such as software engineers or marketers.
But product management is significant. It's important because it helps the rest of the company understand the value of a product. It's essentially about knowing what will sell and how to turn a developed product into revenue. And it does that by understanding the customer. As a customer-centric field, it pinpoints customer challenges and manifests solutions in the product. Product management not only figures out what customers like and don't like but also why.
Without product management, different departments would struggle to come together to figure out what they need to provide in order to create a successful product. This is why a product manager's role is second to none.
---
What Is a Product Manager?
A product manager manages the production process and leads the product team, which is comprised of individuals from various departments such as engineers, business development, analytics, and design. 
They are cross-functional and must have the required knowledge of the product to make the best strategic decisions. Product managers define the customer problem space and their main responsibilities include the following:
Develop product strategy which includes the scope, roadmap, and KPIs

Have a deep understanding of customer base, competitors, and market trends
Communicate and launch feature requirements

Lead and work with cross-functional teams
Product managers connect all aspects of a business together so that a successful product can be put together. While technical skills are often favoured, you don't have to possess them to a high degree in order to be a good product manager. The skills and expertise that you do need, however, are the following:
Product knowledge

Industry knowledge

Planning skills

Strategic thinking

Decision making

Attention to detail

Great communication
People who become product managers come from various backgrounds, from engineers to consultants, to analysts to project managers. To become a product manager, you don't necessarily have to study it at college, although there are product management courses available online that would be worthwhile to do if this is a field you wish to enter.
---
Product Management vs Project Management
Product managers and project managers are two roles within the tech industry that often get mixed up. Sure, their titles sound similar and they have interchangeable skills such as time and team management, but each role serves a different purpose and comprises different responsibilities.
The core difference is the very thing they manage, product managers manage products and project managers manage projects. A project is a task that has a goal, and once the goal has been achieved, the project is closed and the project manager moves on to the next project. A product, in comparison, is never-ending. A product manager's job does not end once the product is launched. They continue to oversee the product and monitor customer feedback and market trends to make improvements based on them.
Product Managers
Unlike a project manager, a product manager's job doesn't end once the product is developed and shipped out to the public. They continue to work on it and make improvements based on the challenges they face. It's also not uncommon for a product manager to work on multiple products.
Project Managers
A project manager is in charge of projects which are often temporary. They help deliver business objectives through the planning, procurement, and execution of a project. They are also responsible for implementing project methodologies and guiding teams throughout the process.
A common misconception is that a product manager and a Product Owner are the same thing. Au contraire. A Product Owner is one of three main roles of a Scrum team, along with the Scrum Master and the Development Team. Also a product expert, their role is to manage the backlog and is specifically tied to a project that follows the Scrum framework. A product manager can be a Product Owner.
---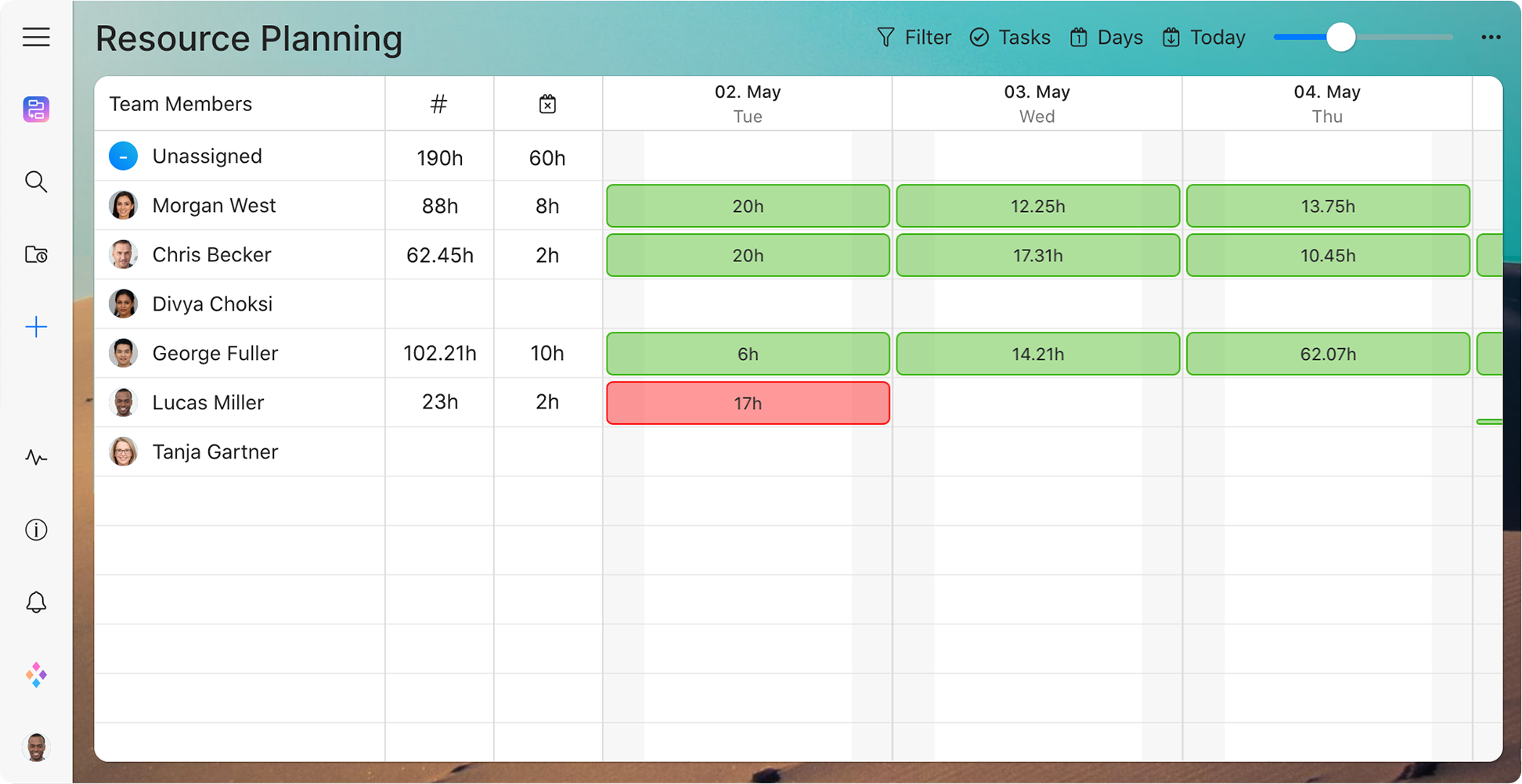 Product management made simple.
Discover Zenkit Projects
---
7 Tips on How to Be a Great Product Manager
Product management would cease to exist without good product managers. Here are some tips for product managers who want to ensure they're delivering the best product every time:
1. Determine what success looks like
By knowing what success should look like, you'll not only know what it is you have to do to get there, but everyone else on the product team will also have an idea. Defining success will help set goals and therefore, advise what people should be striving towards.
2. Focus on shaping relationships
Part of your job is to lead a cross-functional team made up of individuals with different skill sets. To ensure success, you have to make sure everyone is on the same page and working towards a common goal. Make it a priority to get to know everyone so you can develop meaningful relationships and create a better working environment.
3. Listen to what other teams have to say
For valuable customer insight, look no further than your sales and customer support teams. Customer support is at the forefront of customer questions and problems and sales execs have first-hand knowledge of what customers want and don't want. By spending time with these teams, you'll be able to understand common issues customers experience and know where improvements can be applied to your product.
4. Research, research, research
Product management involves a lot of market and competition analysis. It's imperative to stay in the loop with market trends and follow what your competitors are doing so you can keep up. Evidence-based research is worth its weight in gold as trends are constantly changing and you can't always presume you know certain demographics.
5. Don't be afraid to revise your roadmap
One of a product manager's main responsibilities is to build the roadmap, which is basically the plan of action and something to refer back to when working on the product. It's likely that changes will be made throughout the life cycle process and so your roadmap should continuously reflect the progress that's being made.
6. Understand your software stack
The level of technical skill a product manager should possess is a hugely debatable topic in the industry. While you don't have to be a tech connoisseur, having a bit of a technical grasp can help, and understanding the software stack of your product can go a long way. This will not only help you to identify any potential risk, but it can give you a better understanding of how the development team work.
7. Share your knowledge
Knowledge sharing is an important element of any successful business. It can increase collective brainpower and keep your whole organization in sync. As a product manager, there is always room for improvement, and sharing what you know can help you gain further skills and expertise from others. Communicating your viewpoints can help to solidify or refine them, and you can do the same for others.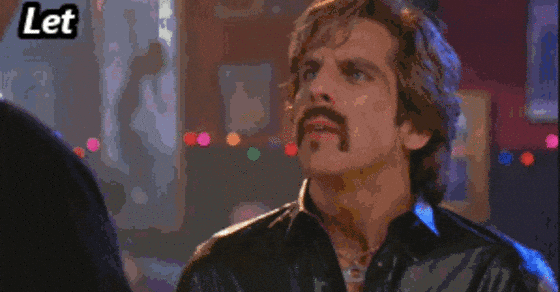 ---
Final Thoughts
An important aspect of business, product management oversees the lifespan of a product from the beginning up until the very end. It focuses on the customer experience, finds solutions to their challenges, and keeps up with market trends so that the business doesn't fall behind.
Whether your product succeeds or fails can come down to the level of product management you invest in. Having a quality product manager on your team can help ensure your product achieves a more preferable outcome.
What is your number one product management tip?
FREE 20 MIN. CONSULTATION WITH A PROJECT MANAGEMENT EXPERT
Wanna see how to simplify your workflow with Zenkit in less than a day?
Book a free demo
UNLOCK NEW POSSIBILITIES WITH ZENKIT!
Join our community of tech enthusiasts and stay ahead of the competition. Sign up today for a free demo and get exclusive offers.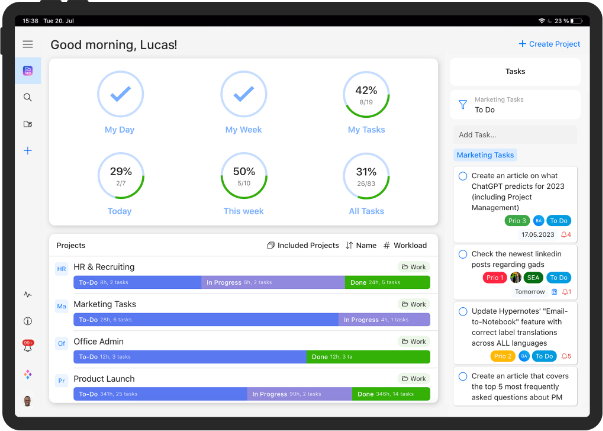 Book a free demo