The Importance & Benefits of Project Management Software

The ability to strike the perfect balance between team productivity & project management is critical to the success of any project. Because of the COVID-19 outbreak, most businesses have been forced to work online. Not only do they need to accommodate their project teams, but they also need to ensure that the online transition does not impede project development.
When working from a home office, the ability to connect & collaborate with teams remotely is critical. All project functions must be performed effectively & efficiently away from the office & other team members. Frustration levels can rise when basic project functions such as tracking deliverables, managing resources, time, & budgets, & facilitating inter-team communications are not carried out. This invariably leads to decreased productivity & increased attrition amongst the team.
One of the most effective tools for making the transition to an online space more manageable is project management software. This type of SaaS product not only helps project managers manage & track their teams but also ensures that the entire team is on the same page throughout the project's life cycle.
---
This article will teach you how to apply the principles of project management to your own work.
Here are some of the things you'll learn from this article:
An introduction to what project management is
A look at the 5 key processes of project management
How project management software builds upon pre-existing project management methodologies
---
What Is Project Management?
Project management, according to the Project Management Institute (PMI), is "the application of specific knowledge, skills, tools, & techniques to deliver something of value to people."
The applications & benefits of project management are practically unlimited & can range from the construction of a new building to the expansion of a company into a new market.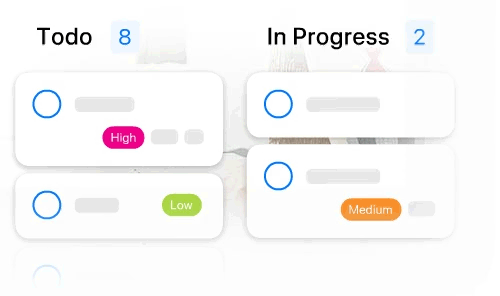 Simply put, all projects are a short-term effort to create value by producing a one-of-a-kind product, service, or result. Every project has a beginning & an end date, as well as a team, a budget, a schedule, & project expectations that must be met. Project management, therefore, manages such areas to ensure that a project reaches its expectations & that internal workflows run smoothly.
As such, the following can be seen as the fundamental elements of project management and any given project:
Resources
Time
Money
Scope
---
Project Management Processes
The project management process is divided into five key stages:
Initiating
Planning
Executing
Monitoring and Controlling
Closing



1. Initiating
You should cover this during a project's initiating phase:
Determine the requirements and objectives of the organization.
Evaluate previously performed or sustained operations.
Make cost calculations and create budgets.
Create a timeline.
Define the task table and product.
Define the process of documentation.



2. Planning
This should be covered during a project's planning phase:
Create the planning team.
Decide how to plan.
Determine/define project scope.
Estimate the resources required for studies.
Create a time and cost estimate for the work to be done.
Conduct a risk assessment of any problems that may occur.
Plan crisis management for risk planning and possible problems.
Obtain official approval to carry out the project.



3. Executing
Be sure to cover this during a project's executing phase:
Make efforts to meet the objectives outlined in the project management plan.
At this stage, it is critical that the project proceeds in accordance with the management plan by coordinating employees and resources.



4. Monitoring and Controlling
What should be covered during a project's monitoring and controlling phase:
Determine how much of the work done on the project has been completed.
Correct any issues that may or may not arise.
Examine financial details in conjunction with the method plan.
Keep track of the project's budget and timeline.



5. Closing
This should be covered during a project's closing phase:
Prepare and complete the project's administrative closing process.
Close the contracts by ensuring purchase agreement control.
Make a document out of the closing evaluation of the relevant project.
---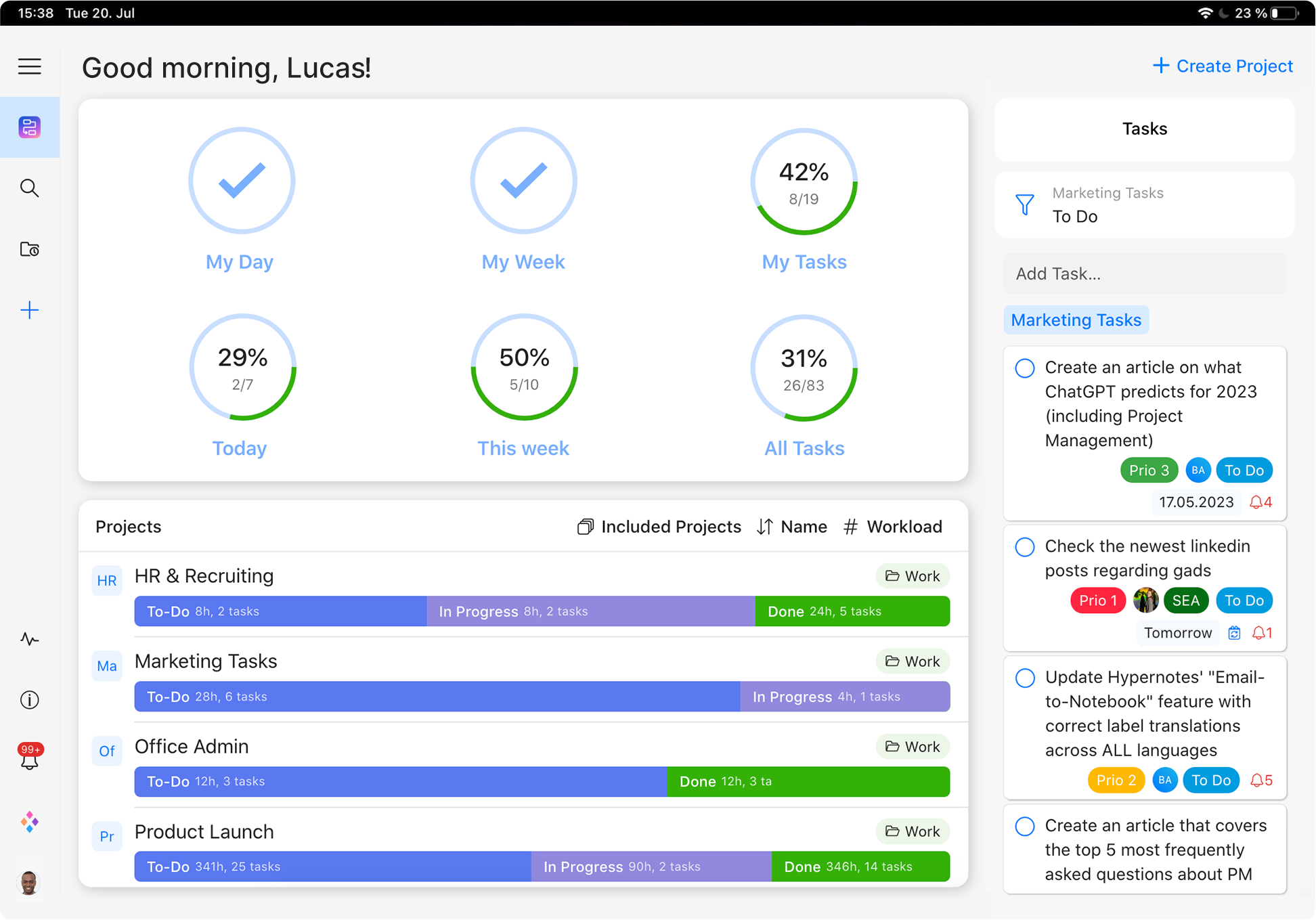 Your project your way.
See what Zenkit Projects can do for you and your team.

Get started for free now.

---
What Is Project Management Software?
Project management software is designed to make the workflow of a team working on the same project easier. This software is suitable for small start-up teams as well as large organizational teams working at various levels. It also accommodates any project management system, such as Scrum & Agile methodologies. Depending on the needs of the project team, the software can perform a variety of functions. However, task independence, the ability to assign & reassign tasks, easily track deadlines & project progress, & manage everything (from the project to the team itself) from a central location are usually the most basic requirements.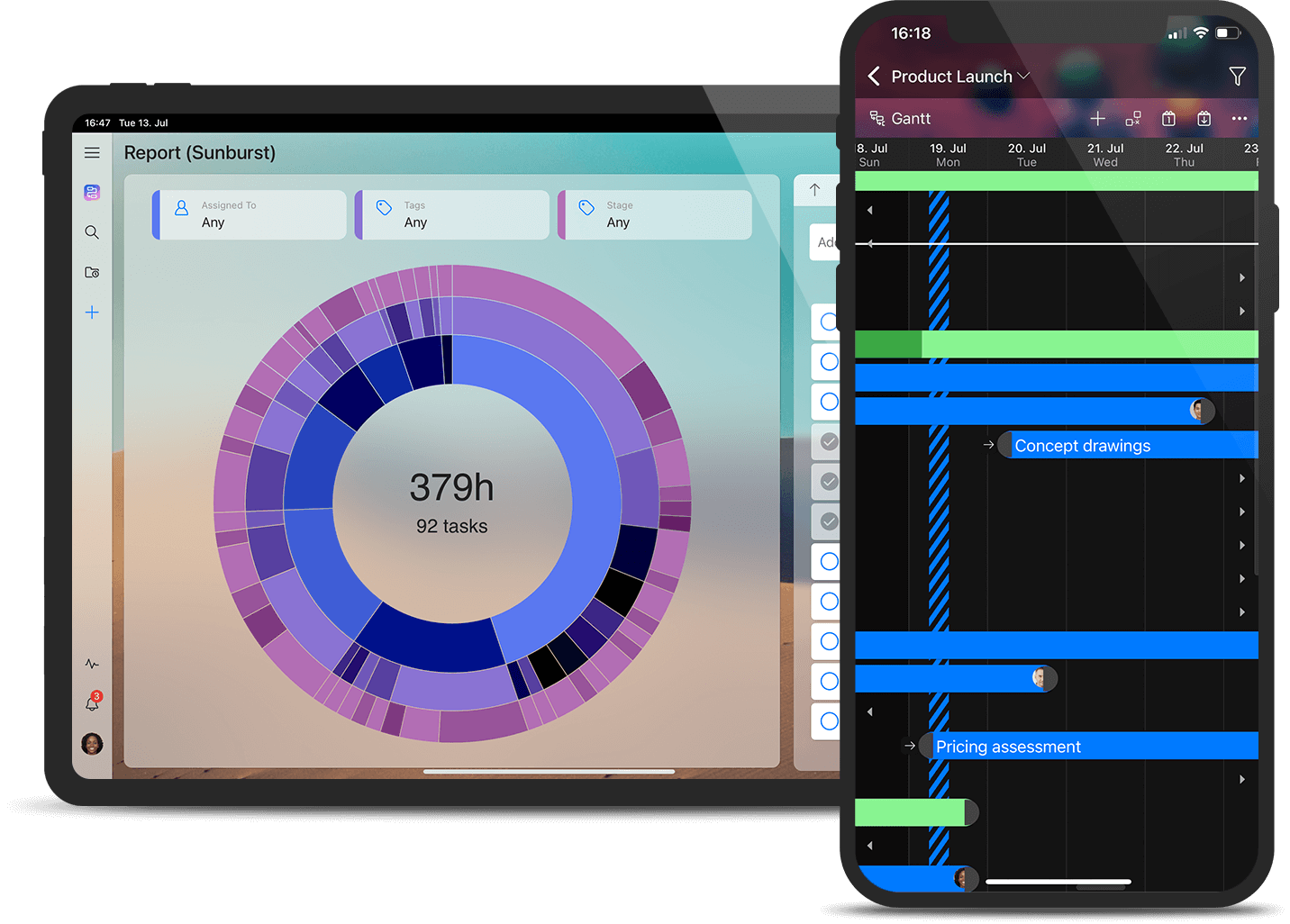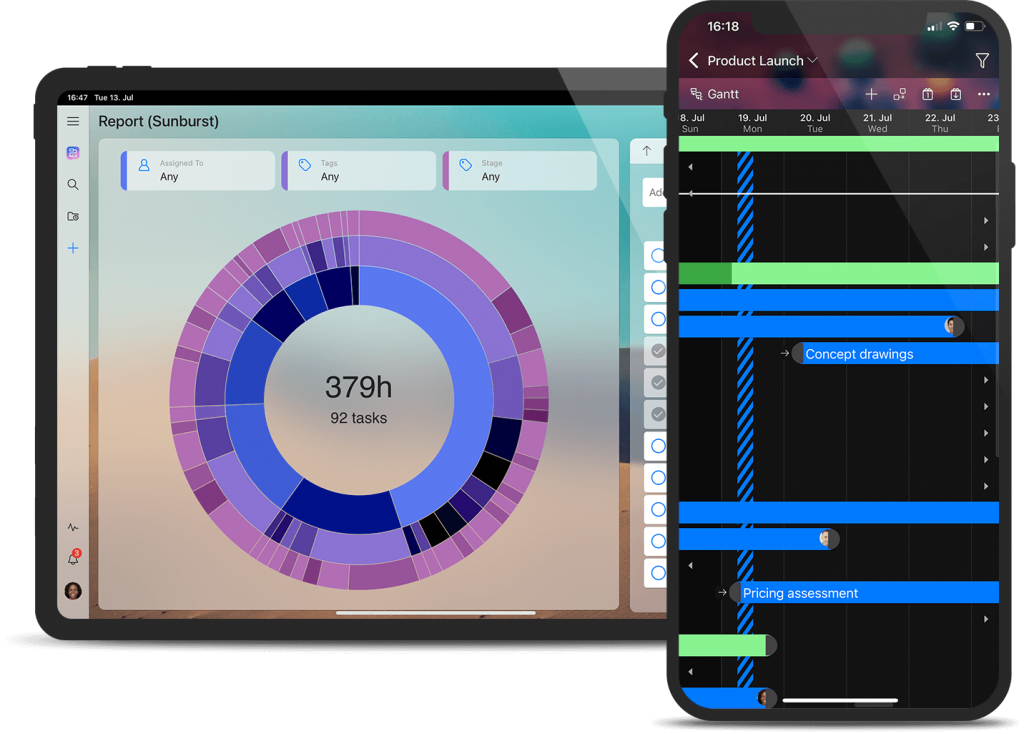 Project management software can be used in any business to link specific tasks to specific projects. The software facilitates the creation of timelines, productivity analysis, & communication among team members by connecting these tasks.
It should also be noted that project management software & task management software are not the same thing. Unlike project management, task management is not all-encompassing during project development. Instead, it works on a smaller platform, dividing components within the same project, outlining individual efforts, allowing for self-management, & assigning deadlines.
---
The Key Benefits of Project Management Software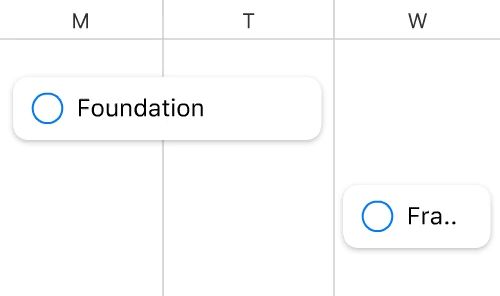 1. Enhanced Productivity
One significant benefit of project management software is that it improves decision-making & overall project productivity. It becomes much easier to make informed decisions in the shortest amount of time because all of the important details are in one centralized place.
---
2. Effective Risk Mitigation
A project manager must always think two or three steps ahead in order for a project's development to be as effective as possible. Anticipating what might go wrong makes it much easier to implement effective solutions to resolve bottlenecks before they occur.
Project managers can use project planning software to improve their risk mitigation strategies & leverage all available resources to deploy effective countermeasures. As a result, the software is used to improve overall project & team efficiency, as well as to enable project managers to successfully allocate available resources to avoid possible project risks.
---
3. Improved Planning & Scheduling
It's hard to argue that a well-thought-out project plan & Work Breakdown Structure (WBS) are the bedrock of any successful project. As such, all effective project management software includes features that aid in the project planning & scheduling processes. The software also provides access to previous learnings, allowing project teams to determine the best way to proceed based on previous experiences.
This software also allows for the creation of a management plan & the prioritization of project tasks from the perspective of a project manager. Tasks such as resource allocation, dependency identification, deadline date & milestone finalization, & project deliverable creation can all be completed quickly.
---
4. Cloud-Based Solutions
Cloud-based services are one of the most rapidly growing advantages of project management software. As project teams grow in size & remote work becomes more commonplace, improved team collaboration is required. Cloud-based technology enables seamless global collaboration, is simple to implement, & allows for greater flexibility & scalability.
---
5. Centralized Workflows
Project management software centralizes various project functions so that everything required to aid in its development is housed under one roof. It's no longer necessary to use a variety of tools & applications for communication, task management, file sharing, knowledge capture, & so on. Instead, project management software provides a more efficient way of managing everything. This way, less time is spent switching between applications & more time is spent on the project itself.
---
6. Improved Team Collaboration
Communication is perhaps the most important aspect of project management. Everyone, regardless of status or level, must be on the same page at all times. Furthermore, when project teams are made up of members from various departments, it can be difficult to attend meetings on a regular basis & stay up to date because everyone has different responsibilities. This communication chasm can cause unneeded project delays & problems, resulting in wasteful resource use & inefficient sprints.
It's easier to communicate with the right people in the right project at the right time when using effective project management software. Such software makes project team collaborations more approachable. Teams can share important files & insights, such as project progression & team statuses.
---
7. Keep Teams Accountable
Team productivity is heavily influenced by who is in charge of what. When team members use project management software to collaborate, task tracking becomes easier. The team can be kept up to date on their tasks without having to make extra efforts to keep track of who is doing what. They will be aware of deadlines, their overall expectations, & the status of their progress toward set goals & milestones. Plus, project managers can assign tasks & set deadlines to hold team members accountable for completing tasks.
---
8. Documentation Management
Every project requires the management of project documents. Reports, project plans, & files related to specific tasks are all examples of such documents. Using project management software ensures that documentation is easy to read, well-organized, accurate, & easily shareable with team members.
---
9. Remote Work
The benefits of project software management for remote work have never been more apparent than during the Covid-19 global pandemic. As companies have shifted their teams & projects online, it has become clear that projects are no longer bound to a physical location like the office. Because project teams are more dispersed than ever before, effectively managing them can be difficult.
However, remote project management software makes managing remote projects easier by providing project managers with the tools they need to effectively lead both their project & their team from afar.
---
10. Effective Team Meetings
It's critical that project team meetings are clear, time-efficient, & project effective. Team members cannot leave a meeting with the only thought in their minds being, "that could have easily been an email."
With project management software, it's possible to schedule team meetings with a clear agenda & desired outcome. Plus, managers can incorporate basic meeting functions such as meeting minutes & follow-up meetings to streamline project workflow further. When working on a project, teams must have a clear understanding of the meeting's objectives. Furthermore, it's critical that the meetings always serve a purpose for the project's development & add value to those working on it.
---
11. Easier File Access & Sharing
It's important to share & have secure access to important files. In this regard, project management software solutions are extremely useful. They provide storage for users to easily make changes, leave feedback, & annotate. Such software also maintains a log to ensure project transparency among team members with any changes made.
---
12. Easier On-Boarding
The complexity & duration of projects can make it difficult to integrate new team members. With project management software, it's slightly less cumbersome to quickly bring new members up to speed & direct them to the appropriate resources. This software facilitates access to project logs & provides a quick overview of tasks, responsibilities, & objectives.
---
13. Effective Budget Tracking
Managing costs & staying on budget can be difficult. If one project goes over budget, it can have an impact on subsequent projects, throwing everything off-kilter.
Budget & resource management are becoming easier with project management software. It allows project managers to create a detailed resource breakdown structure & track project expenses. As a result of real-time project reporting, being able to act before a project goes off track & over budget becomes more manageable.
---
14. Effective Task Delegation
Managers may find it difficult to distribute tasks to team members in a fair manner. Inefficient team progression & even internal frustration can result from inefficient task distribution.
Managers can easily delegate tasks to members using project management software because it provides clear overviews of individual ongoing team tasks & allows them to see who is available to take on any extra work.
---
Final Thoughts
It's safe to say that project management software has the potential to improve business operations. It can be very useful for those who want to streamline their project management processes & improve team collaboration (especially when working remotely). Failure to integrate such software, on the other hand, can cause companies to fall short in key project areas such as budget, scope, quality, & team relations.
If you're looking for an intuitive & powerful project management tool, check out Zenkit Projects. It includes everything you need for effective project development & can be used for free. Zenkit Projects always has the perfect tool to get your project off the ground, from integrated reports & global views for improved project overviews to a wide range of project views such as Kanban, Gantt charts, Mind maps, lists, & more!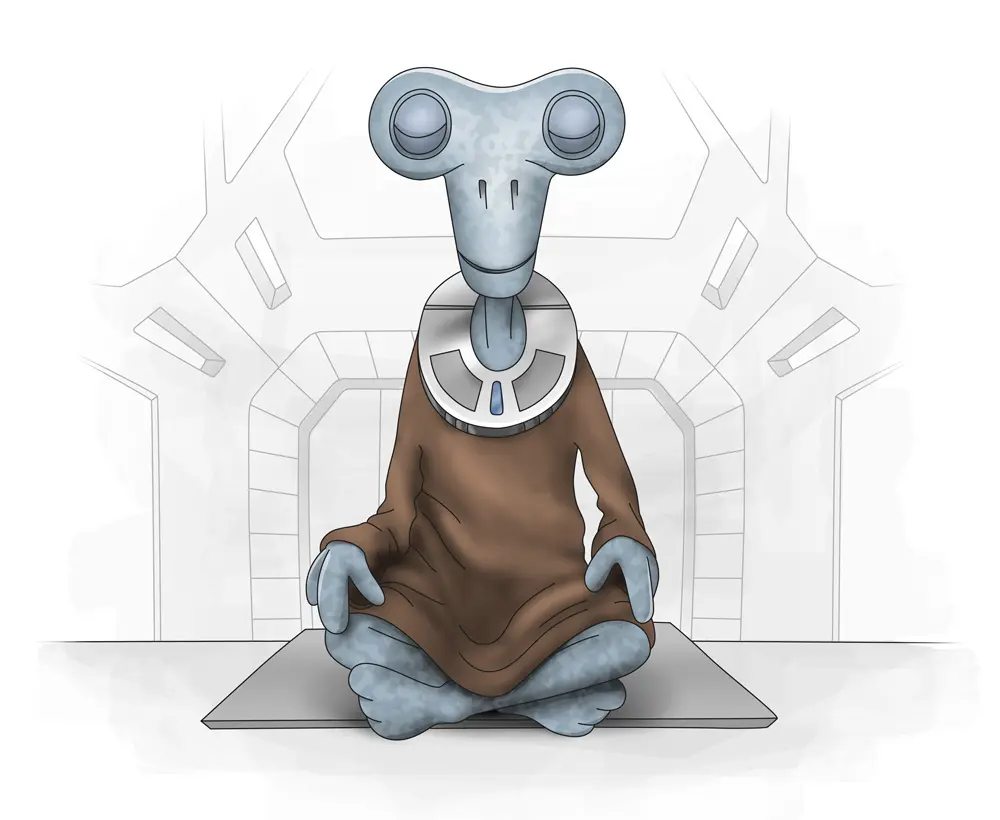 FREE 20 MIN. CONSULTATION WITH A PROJECT MANAGEMENT EXPERT
Wanna see how to simplify your workflow with Zenkit in less than a day?
Book a free demo
READY TO TAKE YOUR BUSINESS TO THE NEXT LEVEL?
Sign up for a free demo and receive an exclusive discount. Limited slots available, act now!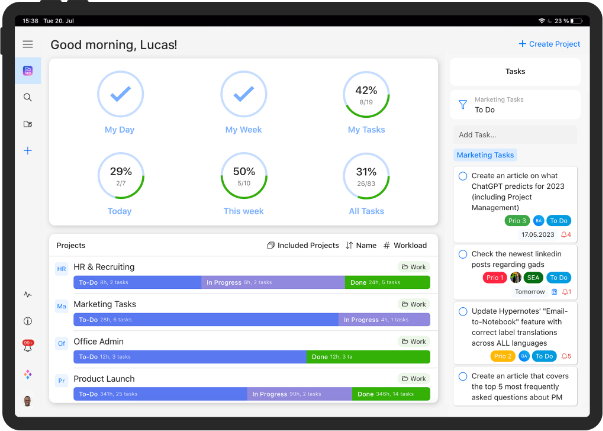 Book a free demo