The Importance of Knowledge Bases for Businesses

Sir Francis Bacon gave credence to the phrase "knowledge itself is power" in his 1597 work, 'Meditationes Sacrae.' These four words are still used today to express the belief that knowledge is the foundation of every successful enterprise. How one obtains it &, more importantly, how one shares it will serve as the basis for both one's reputation & growth.
We at Zenkit believe that knowledge is power as well. As a result, we have carefully designed our solutions to revolve around the ability to easily capture & share knowledge with others. In fact, our own 'Hypernotes' is a tool designed specifically for this purpose. Hypernotes is a fantastic way to get creative with how you create, share, & understand knowledge with others, thanks to its enhanced knowledge management features.
---
"Knowledge is of no value unless you put it into practice."

Anton Chekhov
---
What is a Knowledge Base?
A knowledge base is a centralised online database of organisational information. An easy way of thinking about it is as your company's personal "Google" or online library. It shelves relevant company information that can be quickly & easily accessed.
Its content can be about anything to do with your business. It's useful for storing data about a product, a service, a topic, & even a department. This content can come in different varieties. For example, FAQs, manuals, troubleshooting guides, or something else more specifically tailored to the exact purpose of your knowledge base.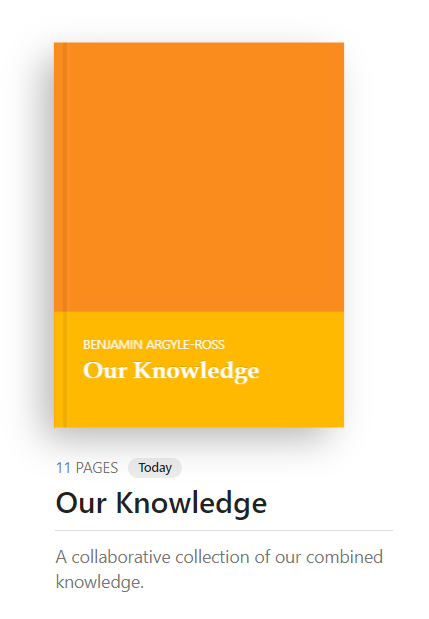 A knowledge base's primary function is to support the collection, organisation, retrieval, & sharing of knowledge to a key audience. This can include both customers & employees.
The data found within your knowledge base can come from anywhere. The knowledge found in your online knowledge library is constantly expanded upon & updated. This way, everything stays as relevant & up-to-date as possible. Those that continuously add to it are usually well-versed in the relevant subjects. This means that everything that's added is reliable & trustworthy!
---
What Makes a Good Knowledge Base?
Having a good knowledge base allows you to:
Maintain customer satisfaction.
Increase customer retention.
Deliver more consistent customer support.
Manage customer problems proactively by anticipating their needs.
Reduce phone calls.
Improve your authority in your field by showing that you're trustworthy & an invaluable source of knowledge.
Keep important information together in one place.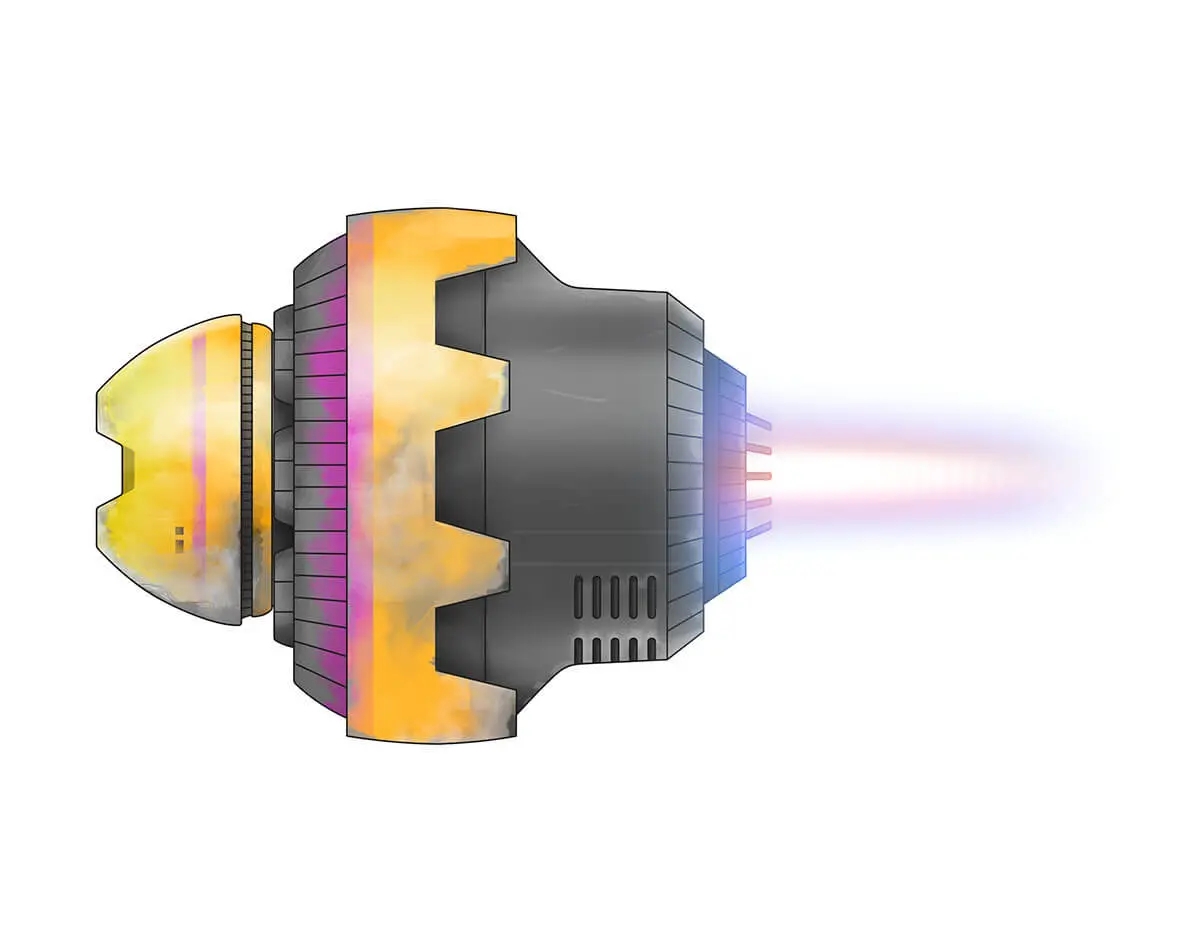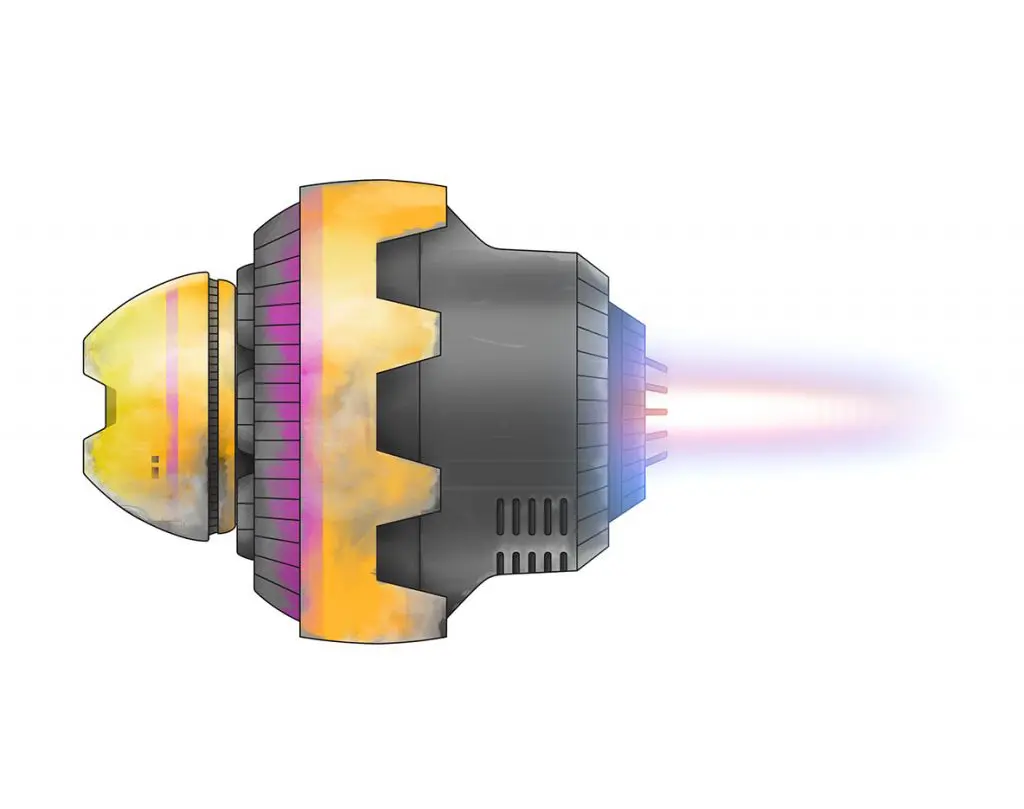 ---
Why Do You Need a Knowledge Base?
From a business perspective, knowledge bases offer a more consistent service, a higher resolution rate at first contact, & lower overall training costs. Not only that, but it also promotes increased productivity & improved team collaboration (which has been especially useful when working remotely).
One of the greatest aspects of a knowledge base is its ability to act as a source of self-serve customer service. This is of particular use if you're struggling to keep up with reactive customer service. Or, perhaps, if you're looking to improve your overall customer experience. By having an integrated knowledge base, your customers (& employees) are able to find answers on their own. This allows your business to save valuable resources such as time & money!
While it can be tough to know exactly where to start when developing your own knowledge base, once you have laid out exactly what you want to achieve from it, it's easy to start building & maintain its momentum. Usually, it's better to have something in place rather than nothing at all. Otherwise, it's easy for a customer to look elsewhere, such as a competitor, for the answers that they are looking for! – Another good reason why so much time & energy has gone into writing this article.
A powerful knowledge base also paves the way to establishing an effective knowledge management practice. In doing so, you're in a better position to create, share, & utilise knowledge across your team, company, & industry.
---
"Knowing is not enough; we must apply."

Johann Wolfgang von Goethe
---
What Is Knowledge Management?
Simply put, knowledge management is the interdisciplinary process of collecting, sharing, maintaining, & deploying organizational information & knowledge. This means that, without effective knowledge management, there cannot be an effective knowledge base.
Knowledge management is an effective multi-faceted business strategy often utilised to achieve company objectives such as enhancing competitive advantage, improving performance, boosting innovation, sharing insights, & continuous organisation improvement.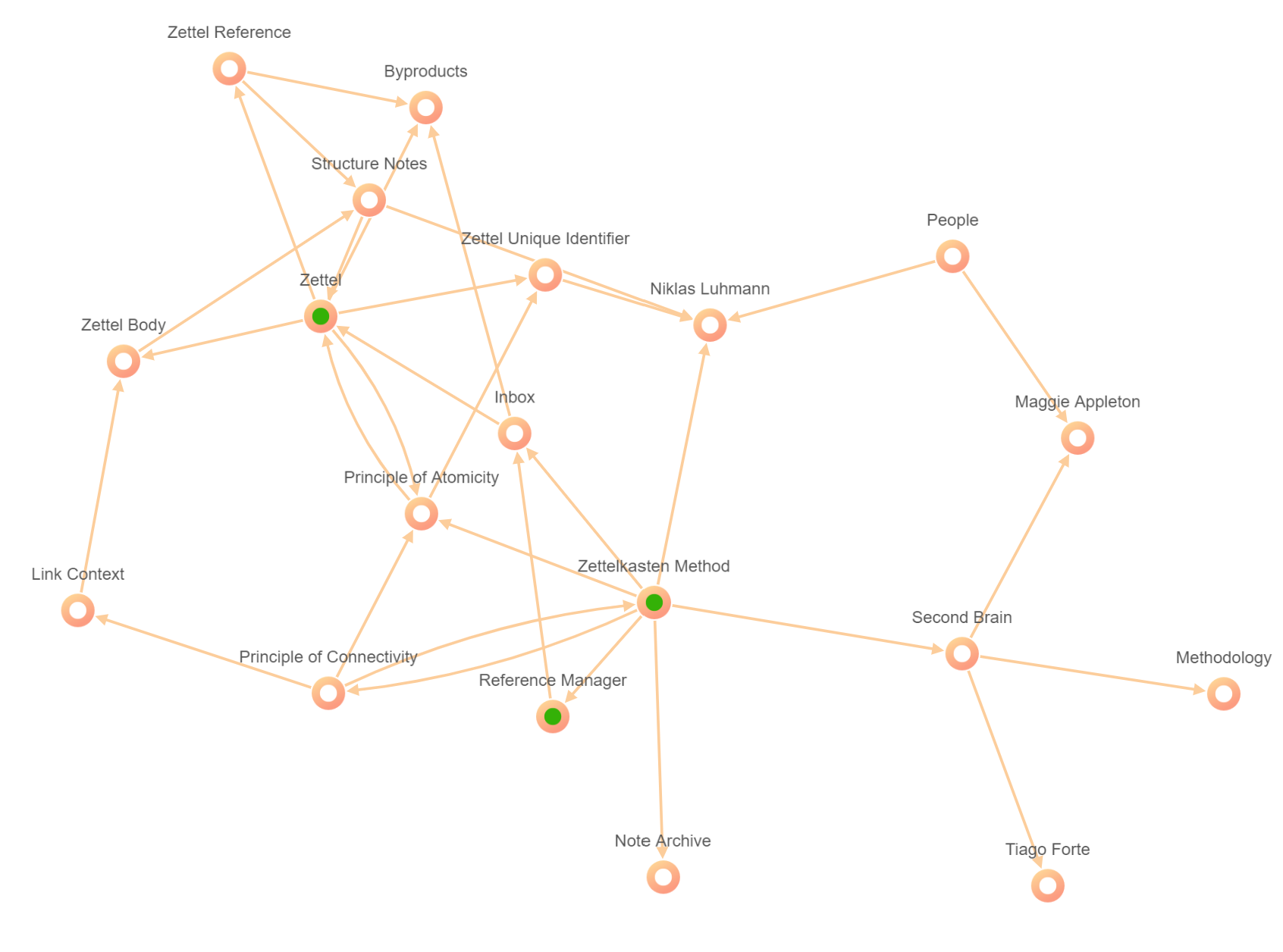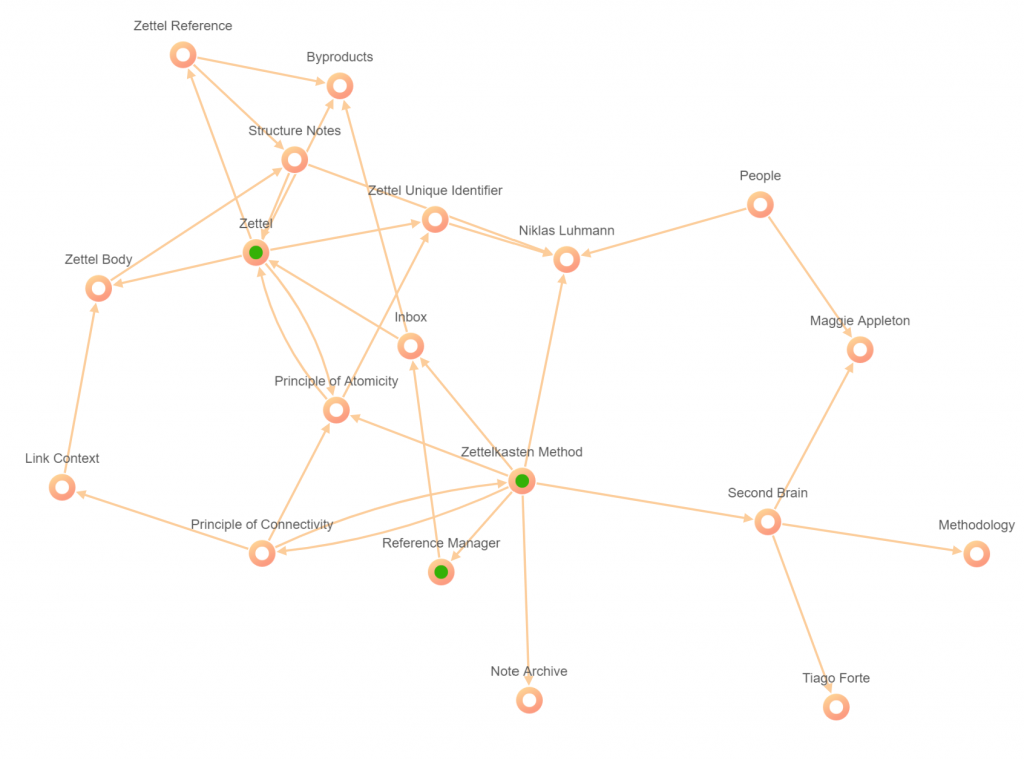 As a discipline, knowledge management recognises three basic forms of knowledge: explicit, tacit, & implicit.
Explicit Knowledge: This is data that can be readily recorded, shared, & understood. A good example is a company's guidebook, a source of information that is known well enough to be recorded & preserved easily.
Tacit Knowledge: This form of knowledge is harder to communicate to others & refers to the knowledge, skills, & abilities an individual gains through experience. It's also referred to as "know-how" knowledge. This can make it slightly easier to understand as it refers to the idea that, sometimes, an individual just can't explain how they know what they know.
Implicit Knowledge: This knowledge type is a hybrid of both explicit & tacit knowledge. In essence, this knowledge can be taught, but hasn't yet been captured in the right ways.
Whilst knowledge management systems are an integral part of an organisation's learning process, they tend to have a greater focus on strategic knowledge management as a shareable business asset. Its core goal is to connect people within a company who are actively seeking knowledge to those that have it. As such, knowledge management is able to increase the overall knowledge level of a team & organisation.
In order to elevate an organisation's knowledge capture & management, 4 objectives must first be met. These include improving the knowledge capture process, streamlining & enhancing the knowledge environment, increasing access to organisational knowledge, & maintaining knowledge as an organizational asset.
---
The Benefits of Knowledge Bases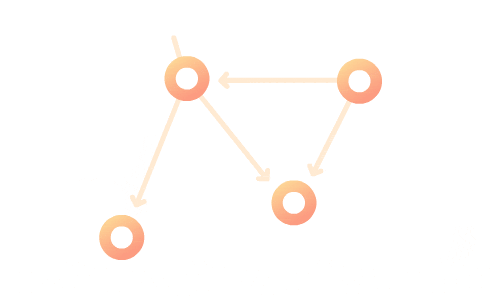 1. Improved Productivity
Centralising an organisation's knowledge, instead of having everything scattered on post-it notes, Word docs, or within someone's head, can improve overall productivity. In having a knowledge base, people will spend less time figuring out where they can find the answers to their questions (no matter how mundane or impactful) & more time on the important things.
Knowledge bases are also easily accessible & searchable, so no one feels isolated if they don't know something.
2. Increased Employee Engagement
Making all company knowledge available through a knowledge base shows that your organization values transparency, which in turn fosters trust. Team members will feel more invested in a company's overall success if they know that they are being kept in the loop with everything going on around them. This can be from another team & department project work to general day-to-day updates & progression.
In having an integrated knowledge base that encompasses everyone & makes everyone feel included, you inexplicitly increase the overall strength of your knowledge base. This is because team members are more willing to share what they know when they feel that they can trust those around them.
3. Reduce Training Time
By having a central knowledge base, you are able to reduce the overall training time of your employees. Team members can go to the knowledge base to get the answers they need to complex questions, for example. This means that they don't have to impede on someone else's workflow or feel uncomfortable about not knowing where to turn to for answers.
Some knowledge bases even include an E-learning module. You can use the E-learning module to create E-learning courses & tests that can be used to onboard & continuously train your team.
4. Maintain Documents Easier
The ability to maintain company documents is an important trait of a knowledge base. In this sense, they are extremely important for keeping your documents relevant & up-to-date. Obviously, outdated documentation & information are of no use to your team or your customer base.
5. Knowledge Preservation
Having a coherent system in place is also paramount for knowledge capture. If, for example, a long-serving employee leaves your company & you're not up-to-date with maintaining your company's knowledge base, then all that acquired knowledge would be lost with them.
In order to mitigate this potential loss, having a solid knowledge base in place to help with knowledge transfer is a must.
6. Empower Remote Employees
No matter where employees are working, they need to be able to access the information required to do their jobs.
A cloud-based & mobile-friendly knowledge base means that remote employees have access to company knowledge from anywhere, at any time. In organisations that adopt a flexable work model, allowing employees to work when & where they're most productive, a knowledge base empowers them to access knowledge at the very moment they need it.
This is also the case when there's a need to serve customers & prospects in a timely manner. As such, it is important that employees can find the answers they need to resolve questions & issues quickly.
7. Acquire & Retain Clients
Delivering an exceptional customer experience will help you acquire & retain clients. In today's business world, you are expected to serve your customers across multiple channels & deliver a pleasant experience through each touchpoint. Having a knowledge base & giving the team access to the information they need about your business will help you to provide a positive experience with each & every customer interaction.
8. Reduced Reliance on Email for Knowledge Sharing
Sharing content via a knowledge base also eliminates one of the most significant issues with sharing content via email: version control. When you send a document via email & your recipient edits it, they must resend the most recent version. Multiple people may be working on the same document at the same time, resulting in multiple versions floating around the company. There may also be multiple one-on-one email conversations about the document, with critical information about the content becoming fragmented.
By using a knowledge base with version control, you can ensure that all employees find the most up-to-date content while also viewing changes made to the document over time. This helps eliminate duplicate efforts & keeps everyone aligned around the same knowledge.
---
"An investment in knowledge always pays the best interest."

Benjamin Franklin
---
How to Build Your Knowledge Base
So, now that you know how beneficial a cohesive knowledge base can be when implemented correctly, let's look at how to get started with building & maintaining one.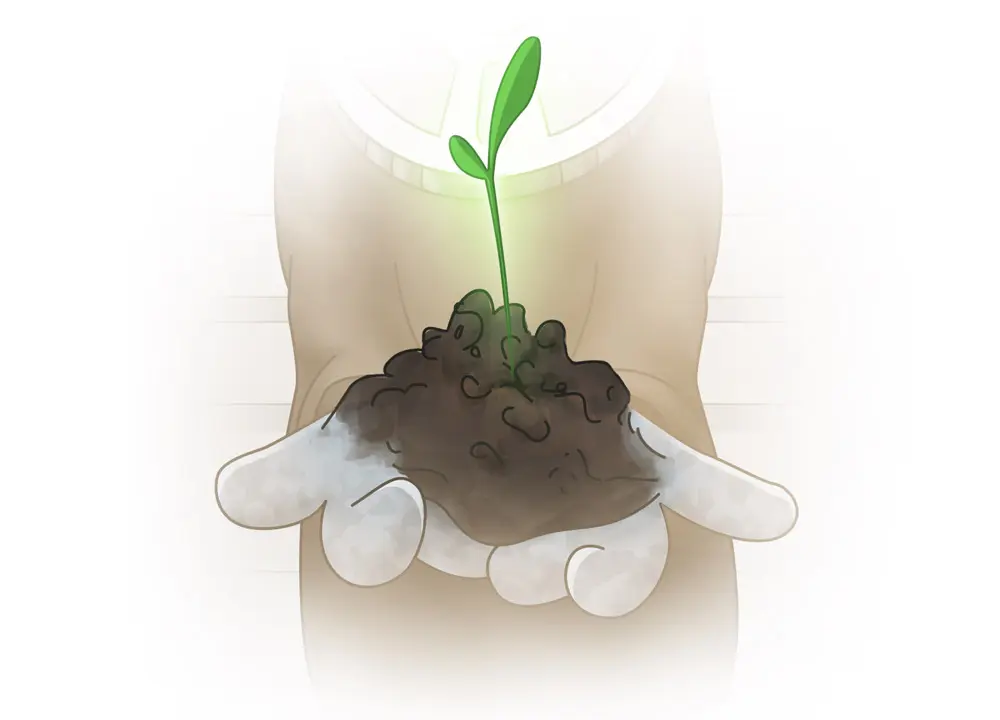 1. Determine Whether You Need One
The most important first step in creating any kind of knowledge base is determining whether you actually need one!
Begin by calculating how much time your team would save if they didn't have to ask or answer the same questions repeatedly. Then, determine whether your company's overall productivity and customer satisfaction could be improved. If there is room for improvement, a knowledge base is a great place to start.
2. Gather Your Content
One of the most difficult aspects of starting a knowledge base is gathering all of the information & data that you believe is required to fill it. Compiling all of your collected data from every source point can be a daunting (& time-consuming) task. Information must be gathered from EVERYWHERE, i.e. from every department & team.
However, by involving everyone, you increase the depth of your knowledge base & gain access to a wider range of information. This global involvement not only ensures that every important topic is covered, but it also allows experts from various fields to provide their own invaluable input to improve your knowledge-sharing process.
It should also be noted that everyone involved in creating knowledge base content should also be a part of the process of ensuring that it is consistently maintained, up-to-date, & relevant!
3. Establish Your Own Voice
It's vital to remember that this knowledge base is a part of your company. As a result, creating a platform that encompasses your company's tone, message, & voice is critical so that it doesn't feel inconsistent with the rest of your business.
The information added to your knowledge base should have a consistent feel to it – i.e. looks & sounds the same. This includes everything from a text's font to the colour palette & images used.
4. Make it User-Friendly
The goal of your knowledge base is to provide a self-service source of information & data. As a result, it's critical to remember that everyone, regardless of job role, level, or experience, needs to be able to find their way around easily. Otherwise, you'll have to include a knowledge base just for your knowledge base, & this article is already getting quite long as it is…
Allow contributors to upload new data using pre-existing templates to ensure a consistent tone to improve the user experience. They should also be able to freely edit & update information to avoid bottlenecks in access requests further down the chain of command.
General users should be able to search for terms to find what they're looking for faster, as well as have access to quick links & 'related articles' to help improve their overall experience.
Customers should be able to access an invaluable information source through the knowledge base, which improves their experience & avoids sending them to your team (or competitors) for answers to questions that should be easily answered in your knowledge base.
5. Find the Right Tool
Now that you know where to begin & what you want to get out of your knowledge base, the next step is to find the right tool to assist you in putting it together.
Obviously, this is a matter of personal preference & how you intend to expand your knowledge base. It is important to note, however, that you must be able to easily access, host, & manage everything. Your decision should also take into account how frequently you need to update its content as well as how customers typically interact with your information.
6. Maintain Content
Once your knowledge base is established, it must be constantly maintained to ensure that the information provided is both current & relevant. Just because you've put together a knowledge base doesn't mean your work is done!
Your knowledge base should be updated on a regular basis to ensure that you are providing the best source of information to both your customers & your team. At the end of the day, a poorly maintained knowledge base can be just as impeding as none at all.
There are a few ways to go about maintaining your knowledge base. A healthy recommended practice is to implement an analytic system to understand how many users are accessing the system's content. This way, you'll know where to prioritise your efforts.
Allowing users to leave comments & score content is also beneficial, as is empowering key users to indicate when information needs to be removed, added, or changed.
---
How Can Zenkit Hypernotes Benefit Knowledge Capture?
Hypernotes is a note-taking app that aims to improve your knowledge management by allowing you to create, share, & understand knowledge in a completely new way. 
It's intended to be used for any writing task, including wikis, intranets, documentation, book outlines, research, diaries, first principles, a personal Zettelkasten, etc.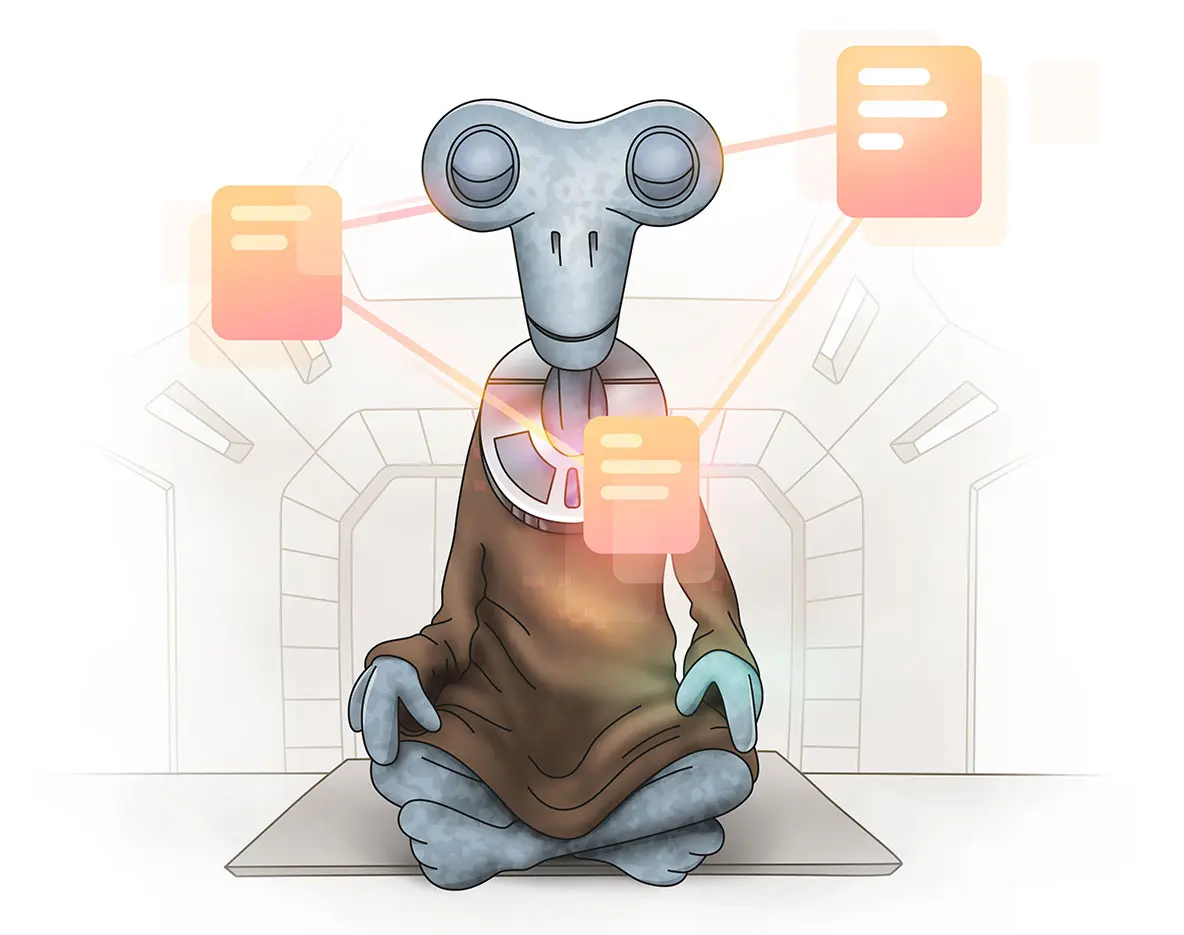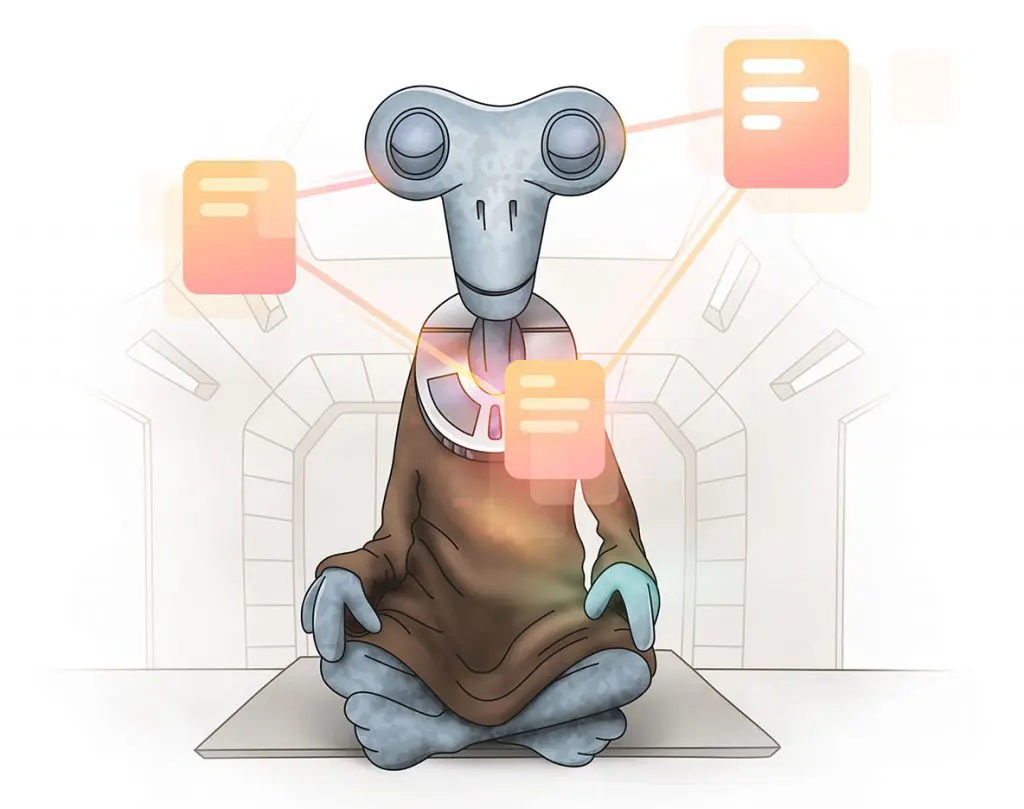 This means that it can be used by almost anyone, & the variety of plans makes it available to everyone, from students, NGOs, & freelancers to SMBs & large enterprises.
Hypernotes helps to build a living knowledge base. It's organised similarly to your brain. Notes in Hypernotes organically link to one another, making it much easier to find relevant knowledge, even if the note was written years ago! The more you write, the more you learn & the more connections you make between things you never thought were related.
As a result, your "read/write" ratio improves with Hypernotes: Because notes organically link to one another, it's much easier to find relevant knowledge, even if someone is accessing them for the first time. Readers only need to click through to find relevant articles that always link back to where they started, & new knowledge is automatically linked to old via suggested links.
And, of course, because we're Zenkit, Hypernotes has built-in task management, & you can connect your writing to any other app in the suite.
Discover more about Hypernotes in our Knowledge Base!
---
Final Thoughts
One of the stresses of living in the digital age is an individual's desire (& expectation) to have instant access to information.
When this data is locked away within your company's filing cabinets, databases, & teams, its potential benefits are severely limited. Organising your relevant data into a cohesive knowledge base opens the door to a plethora of advantages, such as improved customer care & satisfaction, as well as increased team productivity & collaboration.
By incorporating a safe & well-structured knowledge base, you create a formidable platform for knowledge sharing & become a fine example of how knowledge can be so empowering.
FREE 20 MIN. CONSULTATION WITH A PROJECT MANAGEMENT EXPERT
Wanna see how to simplify your workflow with Zenkit in less than a day?
Book a free demo
READY TO TAKE YOUR BUSINESS TO THE NEXT LEVEL?
Sign up for a free demo and receive an exclusive discount. Limited slots available, act now!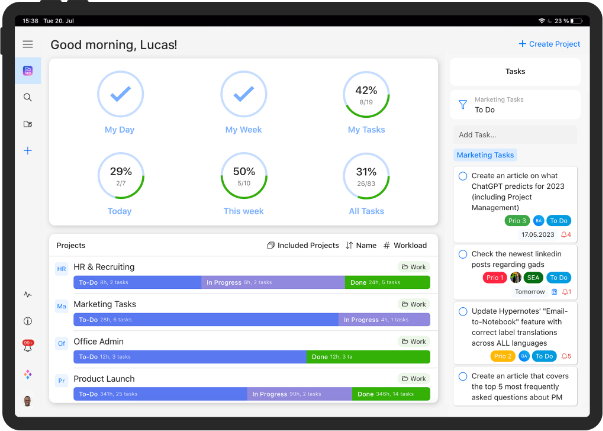 Book a free demo