Unmasking the Importance of Effective Task Delegation
How to delegate tasks the right way

It is a truth universally acknowledged, that no matter how great of an organizer or multitasker you are, if you're in charge of a team or an entire business, there is no way you can complete all that needs to be completed on your own. That's why task delegation exists.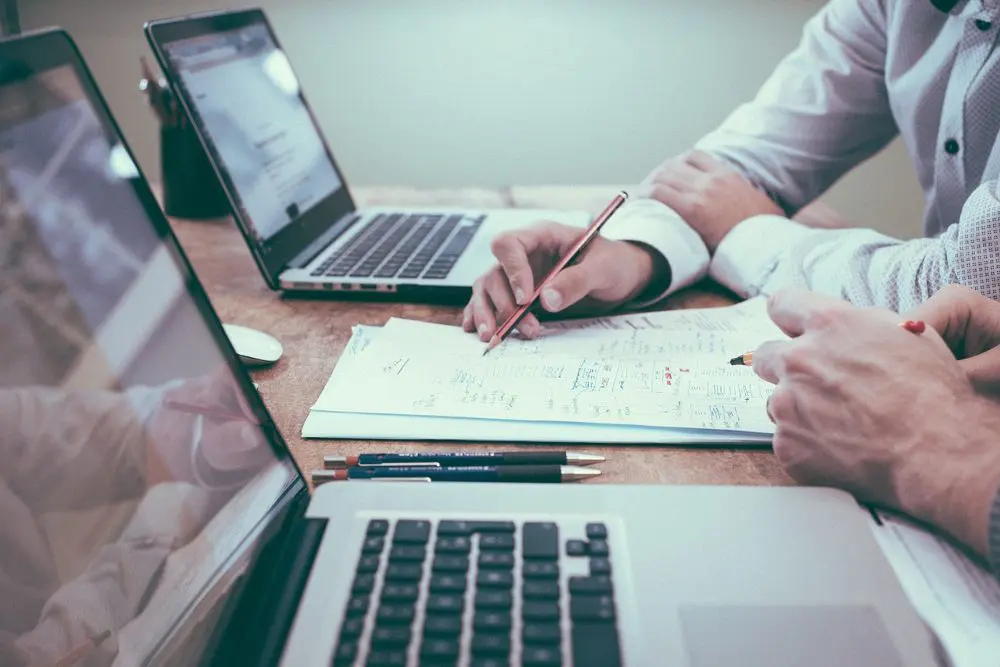 As a manager, business owner, or team leader, there will come a time when you will have to forward task responsibility to your subordinates. Not only is this because it is part of your job to do so, but it is also due to the fact that it is near impossible for a regular human being to keep on top of everything successfully without any help.
The practice of task delegation is sometimes met with a little hesitation. Reasons can be that some people may find it a little intimidating managing a new team, or maybe it's your inner control freak not wanting to let go. Whatever it is that's holding you back, you need to learn to let go. Delegating tasks is a skill, like any other skill, that can be learnt once it's been adapted and consistently practised. It is a valuable thing to have as part of your managerial repertoire.
---
The Importance of Delegation in management
Effective delegation does more than reduce your workload, it is one of the signs of successful management. A good manager knows that the process requires more than just palming off tasks to the person with the lightest pile of papers on their desk. It means having to not only tap into your super organization skills but also your communication skills as well. Task delegation requires you to know which members of your team would be best suited for the task, and who could perform it to the best of their ability.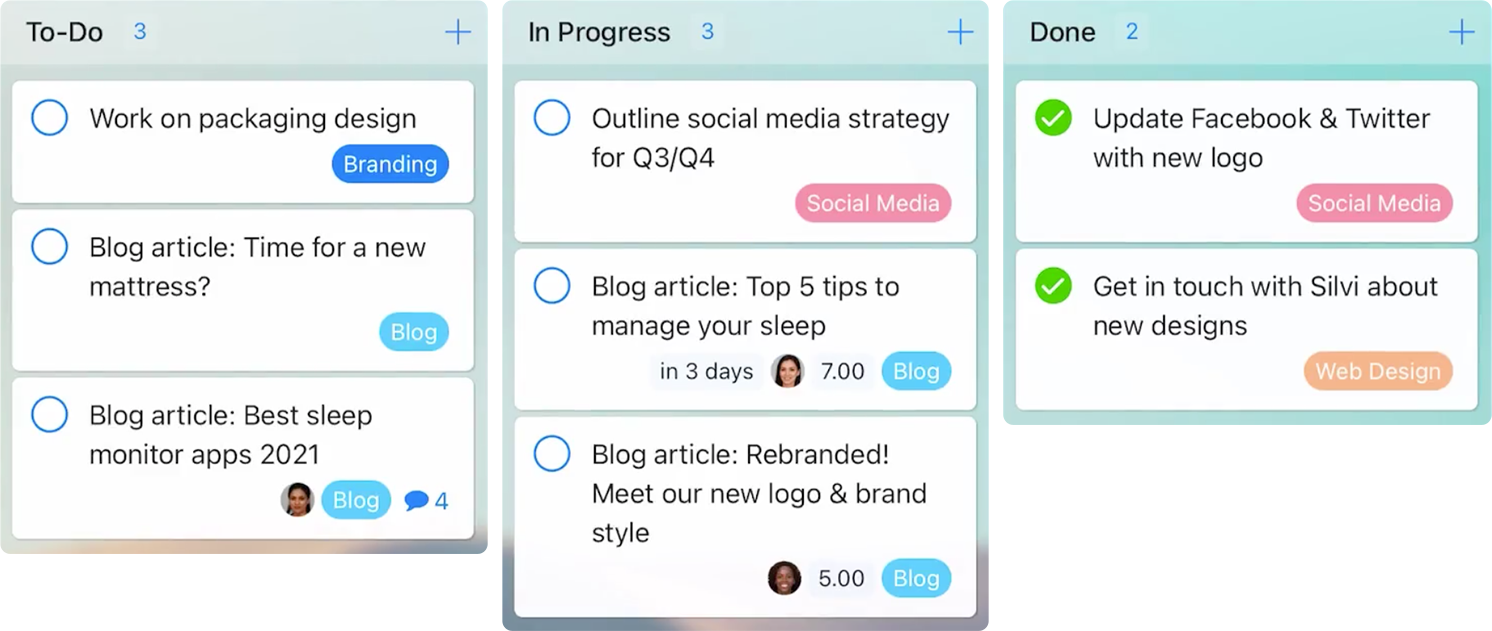 Don't let project management be a headache.
Get started with our easy-to-use project management software for free today!

Assigning further responsibility to people in your team shows you believe in their capability to contribute to the business's success. You are highlighting an environment that fosters employee development, and one that encourages a collaborative work culture.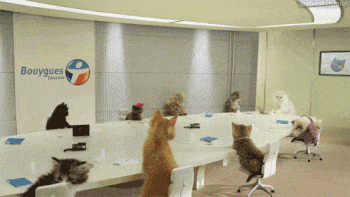 ---
How to Delegate Tasks
It's not always an easy thing to do to entrust someone else to do a task that you know you can do yourself (and do a good job of it). However, if you are looking to get things done more effectively, then it is a necessary step to take. Here are three things to include so that the process goes as smoothly as possible:
Explain why: Telling the person you've chosen to delegate the task to the reason why you've decided to do so helps them to understand their responsibility and what is expected of them. This can also show that you are supporting their skill development, and believe that they can do a good job.
Explain how: Providing instructions is a no-brainer, but how you choose to do this should be well thought out. Avoid micromanaging and instead of telling them how to do something, advise them on the outcome you expect. This will enable them to tackle the task on their own accord and realize certain skills that they may not otherwise realize they had.
Provide tools and training: Whether it's a company car to get to places quicker, or an upgrade to the latest Zenkit app software for accessibility, making the necessary resources available ensures that they are equipped to execute the task the best way possible. If there is a skill gap, take the time to train someone so that in the future, there won't be a shortage. Training may appear to be extra work but it is something worth investing in.
---
5 Perks of Effective Delegation
When done correctly, task delegation is not without its perks. Here are five of them:
1) It brings your team closer
Task delegation encourages a collaborative working environment, and within this has to be a level of trust. Without a foundation of trust established, you run the risk of micromanaging, which can defeat the overall purpose of delegating in the first place.
2) Things get done more efficiently
The basic idea of delegating tasks is to get more done in less time. When you delegate a task and its authority, you are dividing the weight of responsibility, as well as the workload, amongst your team. If someone seems a bit more tied down than others, then you can shift things a little so that others can help out.
3) Reduces the risk of burning out
Condensing your workload means that you have more time to use wisely. And using your time more wisely includes taking breaks, and keeping a good work-life balance. An important part of doing your job well requires not being overwhelmed by it and taking the necessary steps to prevent that.
4) Employee potential is being maximized
When you are sharing the workload with your team, you are not only utilizing their skills and experience, but you are also developing new ones. Delegating tasks creates new challenges and experiences, and lets your team take on board more responsibility. It encourages initiative and creativity.
5) It increases your value as a leader
Good leadership means fostering the development of your employees, and ensuring things are getting done by the right people for the job. Delegating tasks does that. When your staff members see that you have placed your confidence in them, have invested in training, and have given them the opportunity to contribute to the team or business's success, this will motivate them to do a good job, and can also strengthen their commitment to the team, and business.
---
Final Thoughts
If you're someone who's not accustomed to it, effective task delegation can seem a little tricky at first. However, as previously mentioned, it is an important skill to have as it not only rewards you as a manager or business owner but also benefits your team as well. How has task delegation benefited you and your team?
Cheers,
Dinnie and the Zenkit Team
FREE 20 MIN. CONSULTATION WITH A PROJECT MANAGEMENT EXPERT
Wanna see how to simplify your workflow with Zenkit in less than a day?
Book a free demo
READY TO TAKE YOUR BUSINESS TO THE NEXT LEVEL?
Sign up for a free demo and receive an exclusive discount. Limited slots available, act now!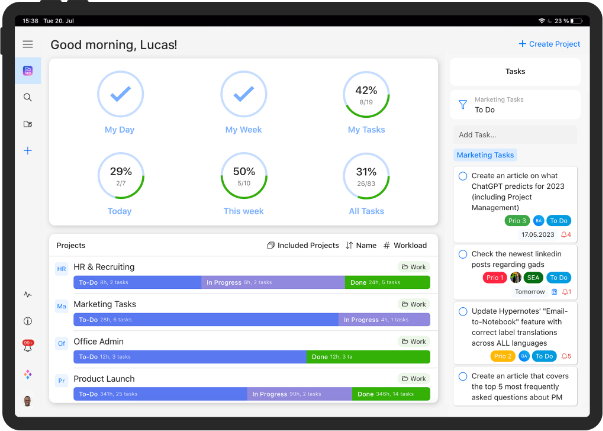 Book a free demo