Global File View: All Your Files in One Place
Get a complete overview of all files across Collections, Projects, and Notebooks.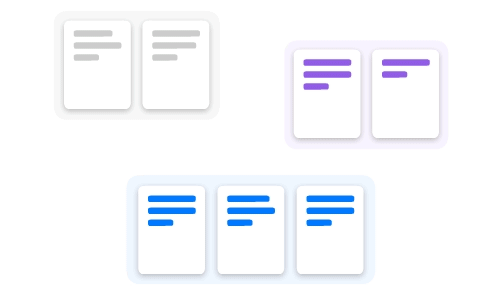 What Is Global File View?
Global File View (our latest Smart View) is an easy way to see all the files attached to your tasks. The new Smart View is a quick and easy way to get an immediate visual of all the files found across your tasks because they are all in one list that is simple to read. 
In Zenkit Base, the Global File View is an Add-On. While it is automatically activated, you can easily deactivate the Smart View from your profile settings should you choose to. 
---
How Do I Create a Global File View?
Creating a Global File View is just as easy as creating other Views across the Suite. 
The Smart View can be accessed in pretty much the same manner across all products in which it's available.  
Here you can find a precise summary of the steps involved in creating this Global View:  
Base, To Do, and Hypernotes
Open the side panel

menu

Click "Files"

 
Projects
Open the side panel menu

Click "Create Smart View"

 

Select "Global Files"

 

Click "Create"

 
---
The Global File View Action Bar
From this new view, you have a complete overview of all the files attached to your tasks. Within this View, you are then given the option to filter your files to make them more accessible.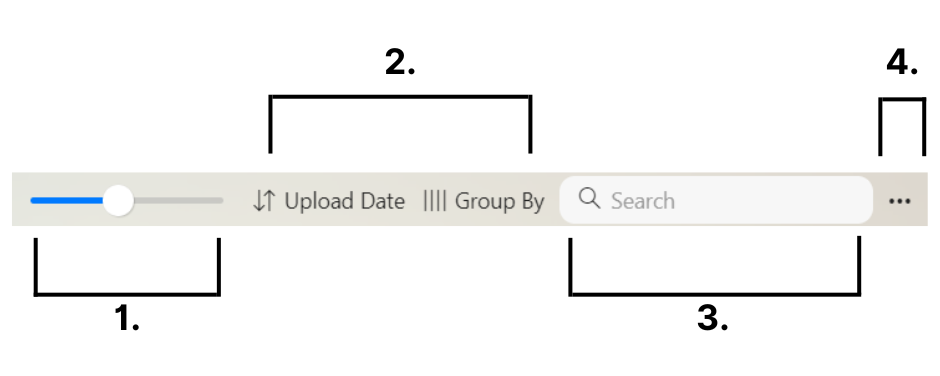 1. The slider next to the filter allows you to quickly change how many files are displayed on your screen. 
2. The default filter is "Upload Date", but from here you can easily filter for other requirements, such as "Name" and "Size". 
Once done, you can then decide how these files should be grouped in the "Group By" filter. This can include the "Owner", the "Workspace", and more. 
3. The search bar uses keywords for quick access to files. This is a handy feature if you know the name of the file that you are looking for. 
4. For a more advanced filtering option, including which Collections/Projects should and should not be included in your filter, you can click the "…" icon next to the search bar.
---
Global File View is the latest addition to Zenkit Base, Projects, To Do, and Hypernotes and is available for all plans!
---
Visit our Knowledge Base for even more information on the Suite's Global File View. 
FREE 20 MIN. CONSULTATION WITH A PROJECT MANAGEMENT EXPERT
Wanna see how to simplify your workflow with Zenkit in less than a day?
Book a free demo