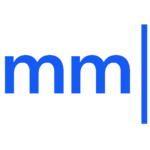 Magic Minutes & Zenkit
Connect your Zenkit and Magic Minutes accounts
Connect with Magic Minutes to add new meeting actions as new Zenkit items automatically, and ensure your to-do list stays up to date!
About Magic Minutes
Magic Minutes is a meeting management tool that helps you run more productive meetings and stay on top of your actions. Its allows you to easily set up meetings in advance, take minutes live in a meeting and chase up actions effectively. For more information, please visit: https://www.magicminutes.co.uk
Connect Magic Minutes and Zenkit
Sign up for a Zapier account to get access to Zapier.
Create an account with Magic Minutes.
Log into Zapier and go to the Zenkit + Magic Minutes Zapbook to find Zap templates.
Or choose to create your own Zenkit and Magic Minutes integration by selecting them when you create a zap.
Support
This integration is supported by Zapier. If you experience any problems, please contact Zapier support. For more information on how to use Zenkit with Zapier, please read our documentation.