Good office management demands the smooth management of tasks and the handling of all responsibilities sincerely.
And as an office manager, you need to juggle multiple tasks and responsibilities at once like scheduling meetings, organizing events, booking travel, managing inventory, and much more. 
All this leaves you with too many things to do in a short time. This is why you need to adopt the right office management tools that will help you and your team to accomplish everything on time. 
That's why we have come up with the best office management software tools to help you streamline your workload like a pro! Let's have a look.
---
Best for Project and Task Management
1. Zenkit Projects
Zenkit Projects, a part of the Zenkit family, is a project management software built to help teams organize, collaborate, and manage their projects. 
It lets you create custom workflows and organize your data the way you want. It offers real-time collaboration features, smart views, activity tracking, reporting, and resource planning, which enables your team to move projects forward.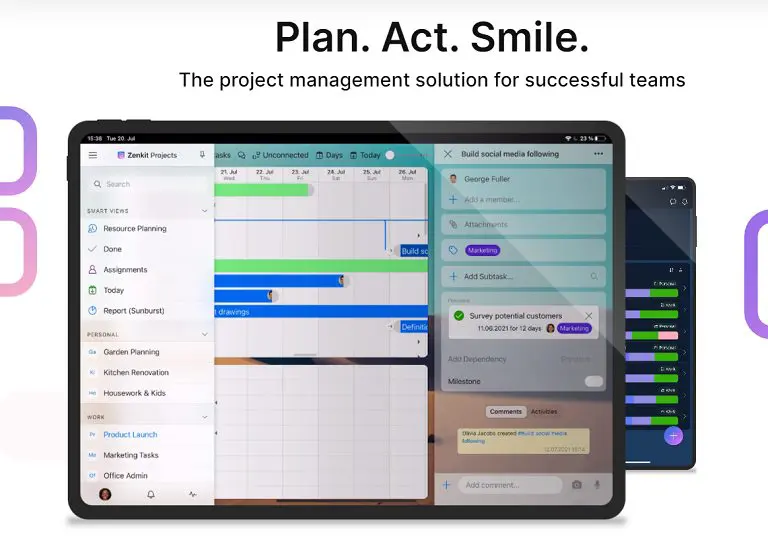 It also allows you to invite collaborators, establish dependencies, and add milestones and lag and lead times for smoother task management between teams.
One of the most appealing aspects of Zenkit Projects is its seamless integration with the rest of the Zenkit Suite. This provides users with a wide range of free tools covering topics such as digitalization (Base), knowledge management (Hypernotes), task management (To Do), team chat and collaboration (Zenchat), and no-code form building (Zenforms). Furthermore, the Suite is constantly expanding, which means that your project management tool will gain new invaluable integrations and useful tools to use alongside your work.
2. SmartTask
Perfect team management, project management, and smooth multitasking are like superpowers. And a project management tool like SmartTask can help you achieve that.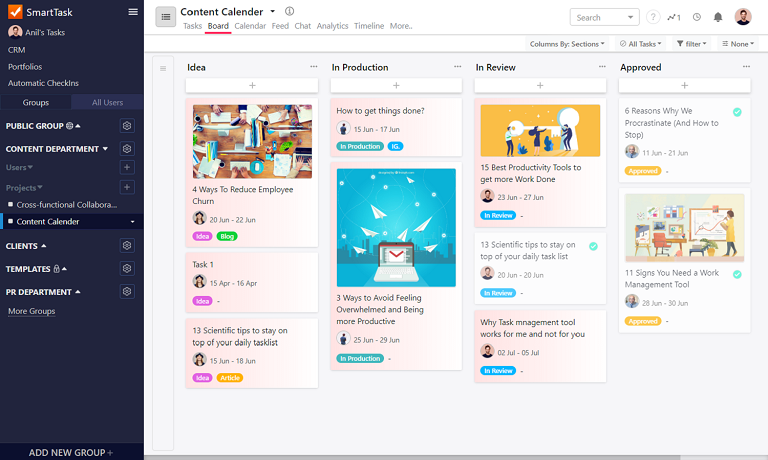 This award-winning tool is well-known for providing an excellent user experience while also allowing teams to be more productive and efficient. From project & task management to analytics & reporting, SmartTask brings everything into one platform, saving you a lot of time.
It offers different project views, portfolios, workload management, and time & expense tracking to ensure your teams and projects are performing as expected. Along with its inbuilt collaboration, communication, and CRM features, it makes a perfect fit for teams and businesses of all sizes.
3. ProofHub
Project and task management with team collaboration features is what ProofHub stands for. It gives managers the ability to manage projects, track employee performance and productivity, set goals and KPIs, and communicate with teams & clients—all without having to create any new documents or spreadsheets.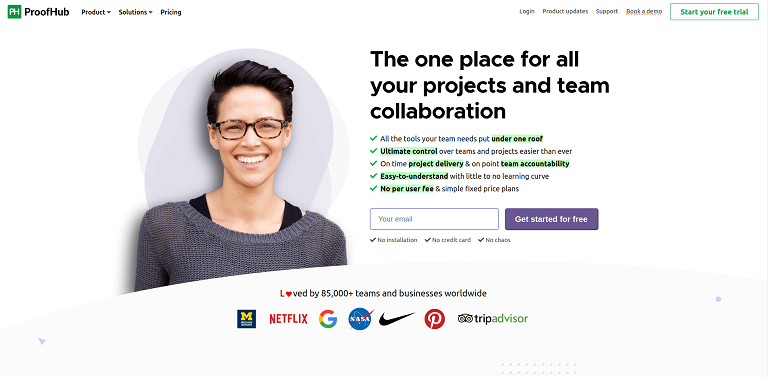 It's simple to use. You can add your team members from within the dashboard—and you'll be able to see all their details in one place. With ProofHub, there's no need for endless email threads or spreadsheets again!
4. ActiveCollab
ActiveCollab is a collaborative tool that allows you to run your projects smoothly within budget and deadline.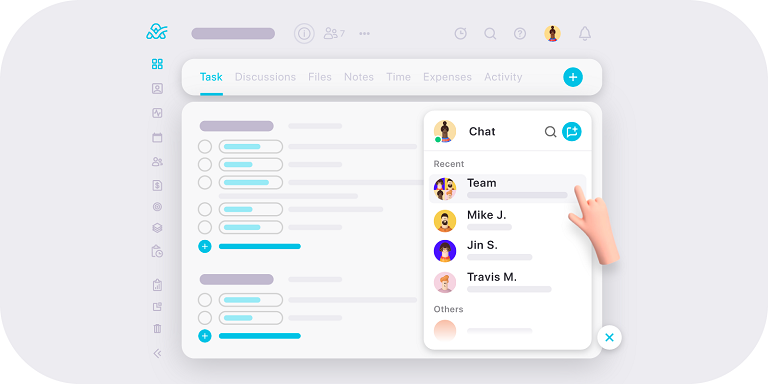 There's no need for lengthy and confusing email chains anymore, as your team and clients can communicate through tasks and discussions. It's easy to track time with the integrated stopwatch and ditch all other apps, thanks to the in-app Chat! 
All-in-one software for project management, time and budget tracking, chatting, and workload overview.
---
Best for Time Tracking
5. Time Doctor
Modern-day office management tools need to work collaboratively in multiple areas and Time Doctor does it with ease. This time tracking and monitoring tool helps you to get an in-depth idea of your productivity and helps in improving it.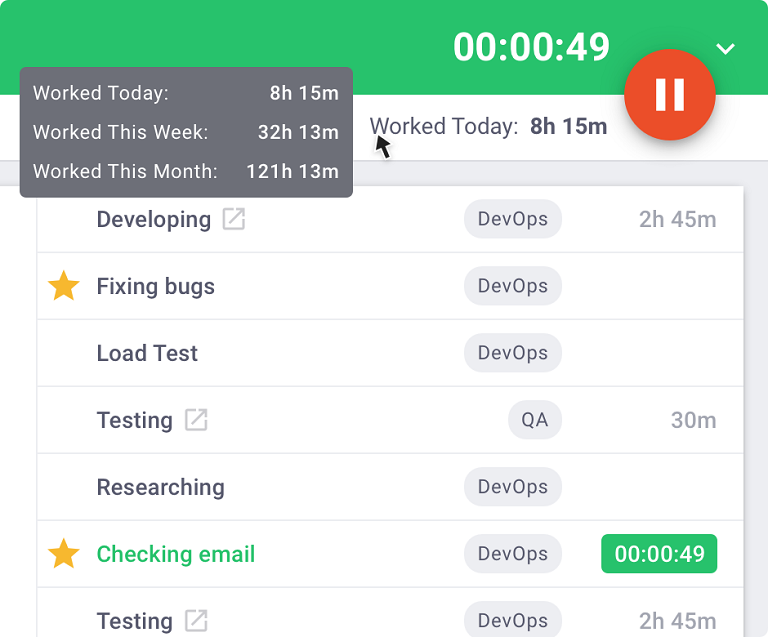 Monitoring features like screenshots, webcam shots, summary reports, and activity monitoring give you insights into every individual and their performance. 
Whereas, attributes like customization, API integration, external client logins, full-time support, and multiple device compatibility make it a perfect choice for SME and enterprise-level organizations. 
With 140K+ active users, it's a reliable tool for employees, managers, and all C-suite executives. Thus, with a handful of facilities, there is no doubt in considering Time Doctor as a must-have office management tool. 
6. TimeCamp
TimeCamp is a comprehensive time tracking software that allows you to gain complete control over time consumption for all your projects.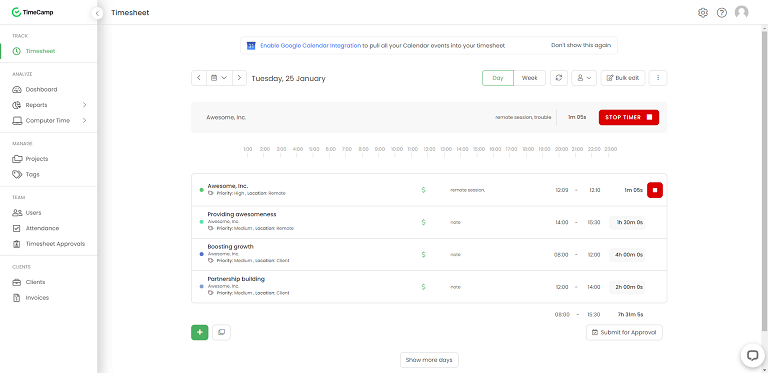 The tool tracks time in the background and fills timesheets automatically with hours and, if you want, with your daily activity. Gathered data can be used for time reporting and analysis, attendance tracking, invoicing, project profitability estimating, and much more. 
Furthermore, at the end of the month, all time spent on each project is recorded so that you can charge your clients accordingly.
7. WebWork Time Tracker
WebWork is a time tracking and employee monitoring software built for remote & hybrid teams with features including time tracking, screenshots, apps & web usage, attendance monitoring, task management, etc.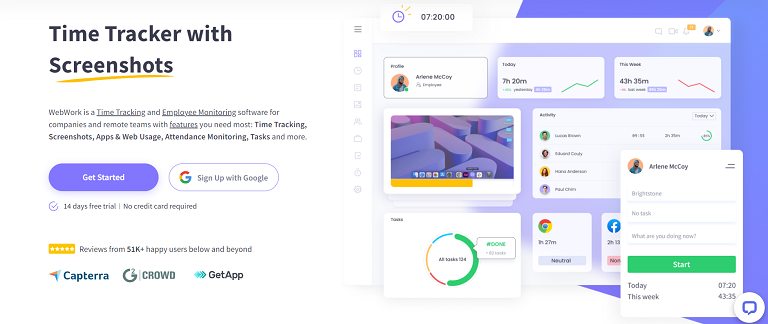 It is ideal for those who value time allocation over monitoring activity with screen captures. You can easily track the team's productivity, and calculate working time and the time spent on each task.
Based on the data, it automatically generates accurate reports in the form of screenshots, statistical data, graphs, or online reports and transfers them to your web account.
8. Insightful 
Insightful is an all-in-one workforce analytics and productivity software that offers time tracking, employee monitoring, activity monitoring, and screen monitoring features.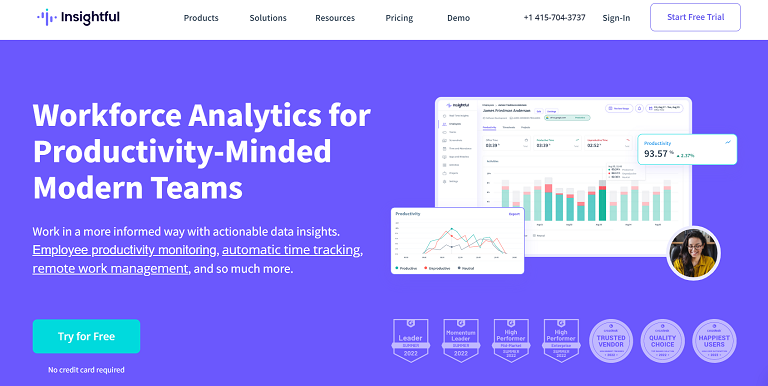 Using this tool ensures that your employees' sensitive data is protected. Besides, it requires no disruption to your employee's work and helps to increase productivity.
9. Apploye
Apploye is a time tracking tool that increases the productivity and accountability of employees. Office managers can view the time and tasks employees are working on and manage everyone without hassle.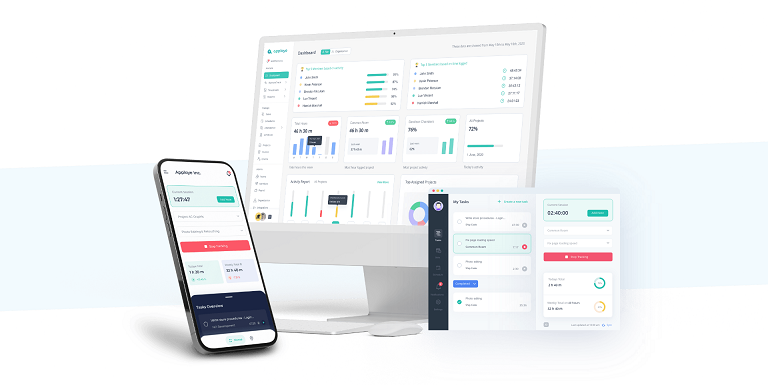 It also processes the payroll automatically, based on the tracked time and pay rate of each employee. It has advanced features like real-time screenshots, timesheet approval, and idle time settings.
---
Best for Office Communication
10. Slack
Slack is one of the most popular communication tools built for office, hybrid, and fully remote teams.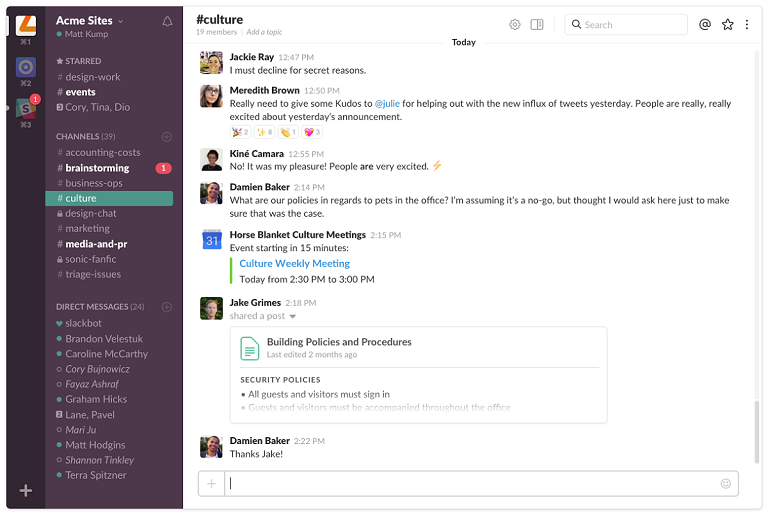 You can use it to replace emails with short messages. You can create a group or personal channels and exchange information in the form of text, docs, images, videos, huddles, and more with your co-workers.
Moreover, Slack fosters a more flexible and lively environment and can easily integrate with your office work management tools.
11. Rocket Chat
Rocket Chat is a communications platform that enables secure communication for remote and in-office employees. Leveraging open-source technology gives organizations the flexibility to adapt the tool to their own needs and preferences.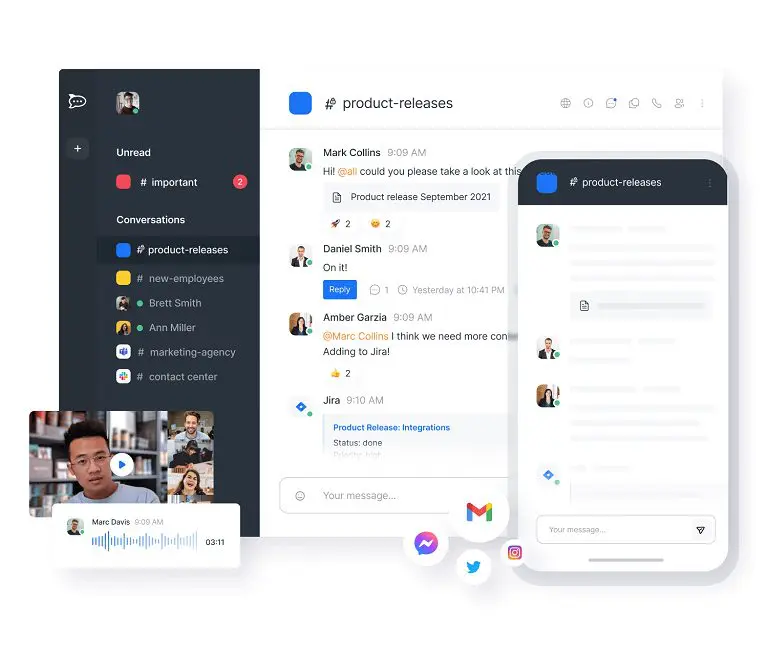 Office managers can use Rocket Chat to easily reach their colleagues and talk to them in several ways – teams, channels, discussions, and direct messages, as well as via video conferencing.
You can also opt for a hosted service by Rocket Chat or deploy it on your server. When deploying it on your server, you can even completely tweak it to meet your needs. No matter what you want to accomplish, its incredible set of features enables you to do so!
12. Fellow
Fellow is a top-rated meeting management app to help your teams collaborate effectively on agendas, share meeting notes, and document important details and decisions. 
Through real-time note-taking, action item tracking, and a library of expert-approved meeting templates, Fellow helps your team build great meeting habits.
And, to avoid losing meeting notes or forgetting what you promised everyone on your team, you can keep all of your action items in one place and refer to them while working.
---
Best for Video Conferencing and Meeting
13. Zoom
Zoom is one of the most extensively used video conferencing systems today. It is quite stable, easy to use, and offers amazing features.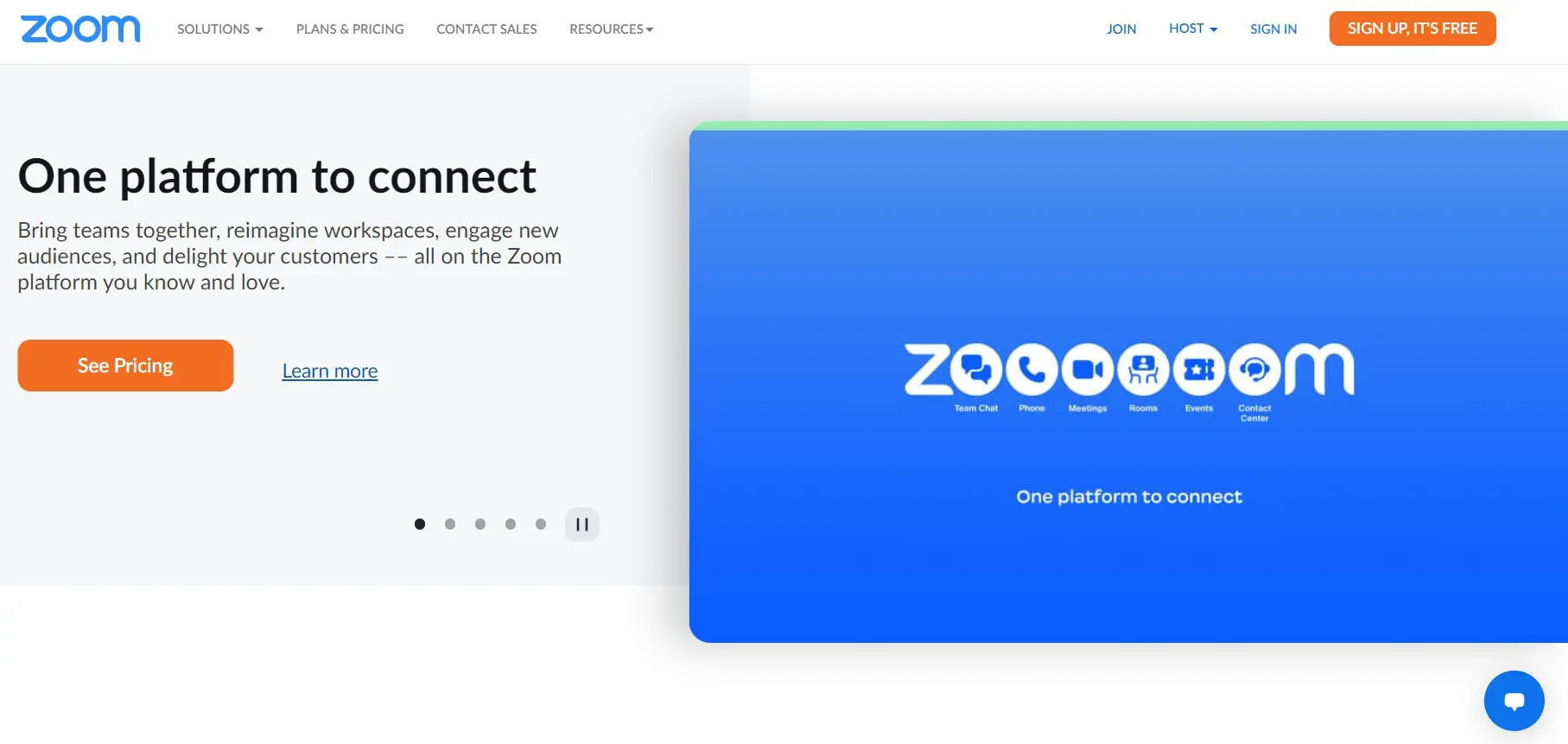 It can be used for conferences, screen sharing, chat, phone calls, webinars, online events, and meetings. 
Therefore, Zoom is without a doubt the best choice if you want a dependable approach to video chat with your remote team members and clients.
14. Google Meet
Google Meet is another well-liked and reliable video conferencing tool among remote teams.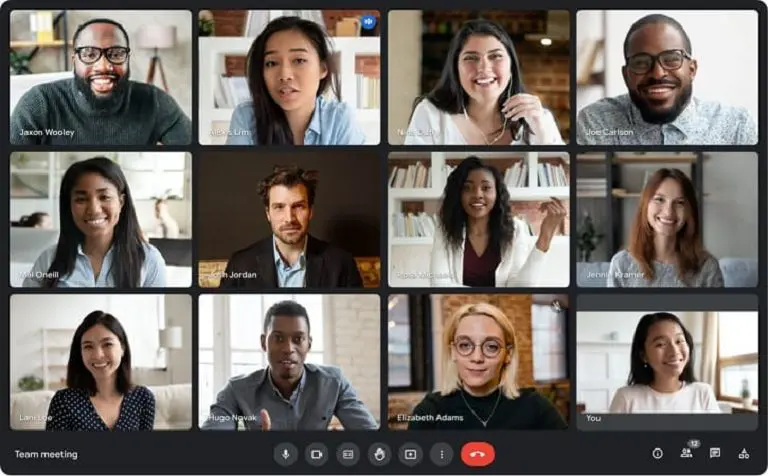 It offers greater privacy for business meetings, a simple user interface, video recording, and more. With live captioning, Google Meet stands out from the competition.
However, it has a few drawbacks, such as forbidding attendees from joining a meeting through an interoperability provider and restricting the number of screens that can be shared at once.
15. Microsoft Teams
Microsoft Teams has emerged as the sharp end of Microsoft's communications spear, bringing together business VoIP, collaboration, and video conferencing features into a single app.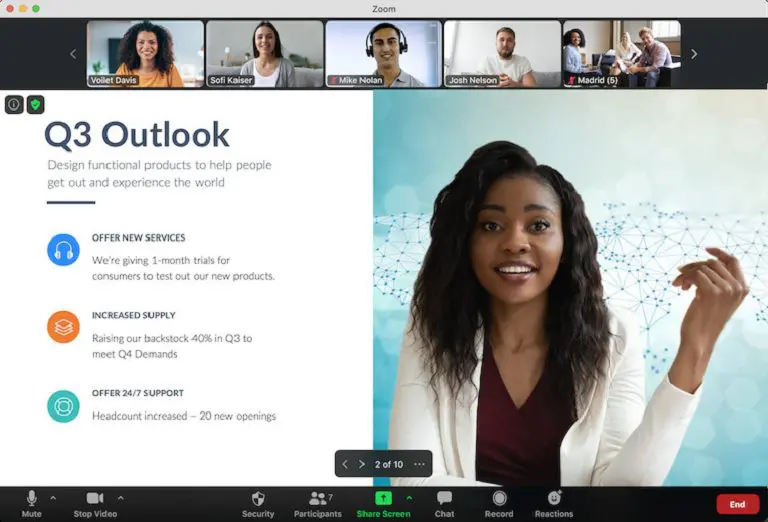 It can host calls with up to 250 members, with screen sharing and call recording options. It is optimized for shorter conversations as well.
Moreover, it can be easily integrated with the rest of the office business tools and is readily available to Microsoft Office 365 Business users.
16. GoTo Meeting
When it comes to video conferencing software, GoTo Meeting has a lot to offer.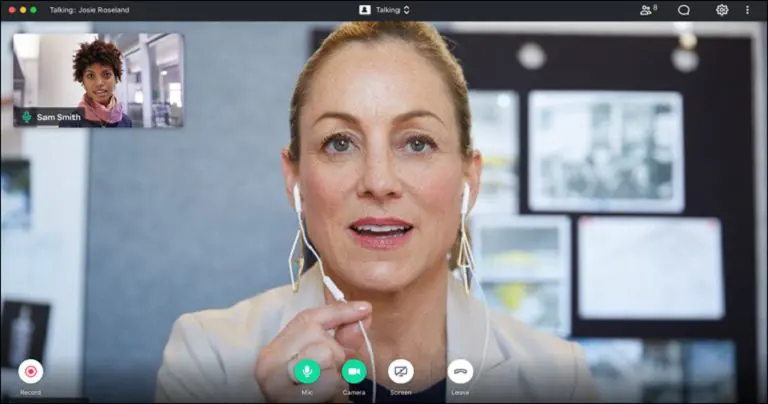 You'll find all of the tools you need to conduct a successful business meeting on the platform. With excellent call quality, robust features, and excellent customer support, GoToMeeting stands out from its competitors.
Among its key features are HD video, meeting recording, transcription, and screen sharing, as well as webinar and conference call options.
17. Whereby
With Whereby, you can create quick and easy meetings that run seamlessly, are stable, and look good. It has a lot of handy features, and all meetings are held in your browser – no downloads or logins are required for guests.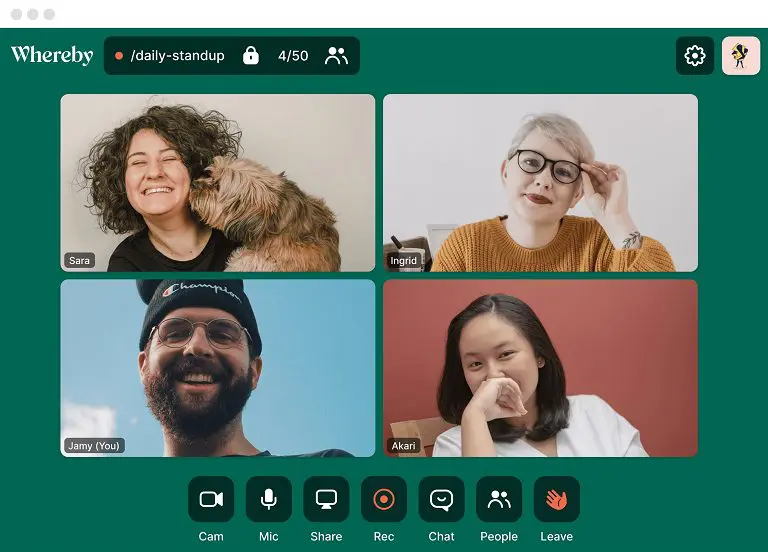 Whereby is regarded as the most user-friendly video solution, and it serves the small and medium business market in a variety of industries. Professionals can easily connect with colleagues, partners, and clients on a secure network they can rely on.
18. Livestorm
Livestorm is a browser-based platform that lets users produce professional video engagements for their clients without downloading an app. The platform is available in 81 languages and has grown increasingly popular in the past few years.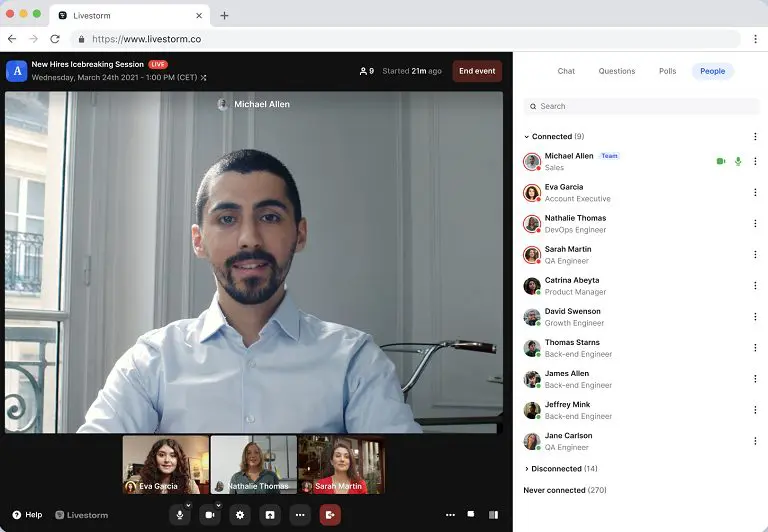 Using the platform, you can create professional videos, share video recordings, create landing pages, reminders, email marketing, sign-up pages, post-event triggers, and interact with live features.
One of the most crucial characteristics of Livestorm is the ease with which any business event can be created, managed, and promoted online. Moreover, the platform makes it simple to construct sophisticated landing pages, follow up on events, send business e-mails and reminders, and perform analytics.
---
Best for Document Collaboration
19. Google Workspace
Google Workspace is a suite of productivity and collaboration tools that comes with tools like Drive, Gmail, Docs, Sheets, Slides, Chat, Calendar, and Meet. 

Since Google Drive is tightly integrated with all Google products, most Gmail and Google users use it as their primary cloud storage service.
More importantly, Docs, Sheets, and Drive integrate flawlessly, allowing users to edit and save Word, PowerPoint, and Excel documents uploaded to Google Drive and collaborate on them in real-time.
Google Drive can automatically sync offline folders in addition to allowing you to share files and folders via email or links.
20. Microsoft 365
Microsoft 365 has been a go-to office staple for many years. It offers various collaboration features and cloud capabilities.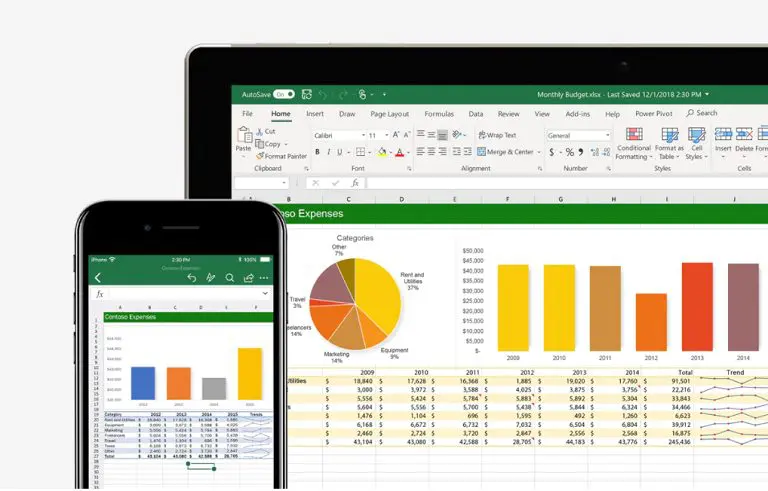 You can create reports using Microsoft Word, make financial spreadsheets with Microsoft Excel, create engaging PowerPoint presentations, brainstorm ideas and take notes with OneNote, and much more.
You also get OneDrive and SharePoint as cloud-based storage systems for storing documents and files that can be shared with your team members.
21. Zoho Workplace
Zoho Workplace offers a low-cost document management system that a wide spectrum of enterprises uses to create and store company files while optimizing workflow efficiency. Its affordability, document creation tools, and process automation are its distinguishing features.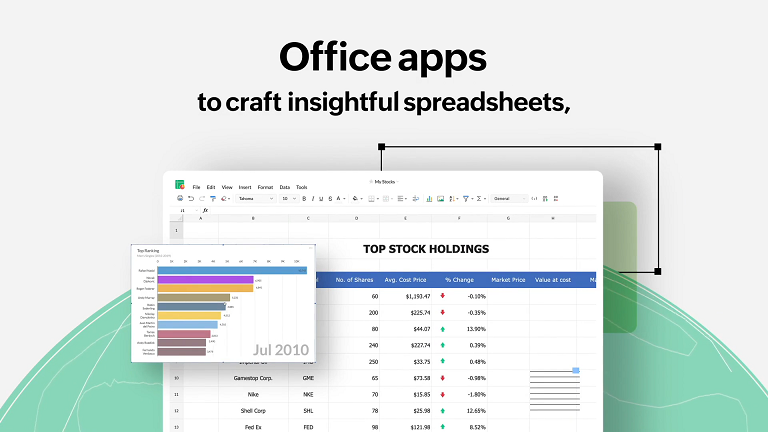 It has more powerful functionality than many other standard document management systems like Dropbox Business and Box. Its document production and workflow automation capabilities are among its most powerful features.
If you have already used Zoho products, and are looking for affordable document management and collaboration tool, Zoho is a great option to go with.
22. ONLYOFFICE Workspace
ONLYOFFICE is a collection of web applications for effective team administration and online collaboration.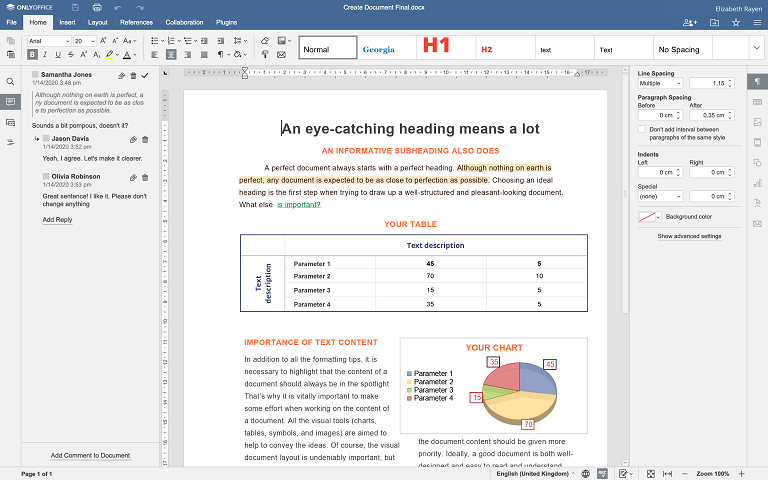 It includes a collaborative 3-in-1 editing suite that is completely compatible with MS formats, document and project management tools, CRM, calendar, mail, and communication tools, and comprehensive security settings. It also offers free cloud-connected desktop and mobile apps.
ONLYOFFICE Workspace has plans for startups, small businesses, and large corporations.
23. Dropbox Paper
Dropbox Paper is a web-based collaborative workspace for teams of all kinds that allows them to create, manage, and coordinate documents online.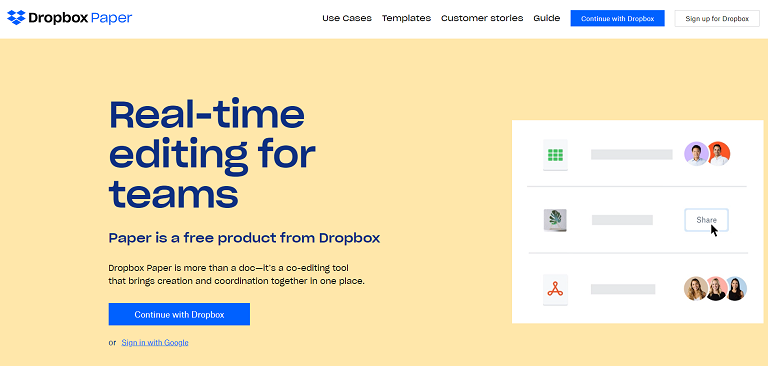 Document generating, annotation and commenting, multimedia embedding, task management, and calendar integration are among the solution's primary features.
Furthermore, Dropbox Paper provides a wide range of document templates to fulfil the demands of teams working on a variety of use cases. Templates are available for project plans, new recruit onboarding, wikis and knowledge bases, product launch plans, creative briefs, product specifications, user research reports, content calendars, product roadmaps, and more. 
---
Best for Online Appointment Scheduling
24. Bookafy
Bookafy is a free online booking platform built for meetings, demos, and appointments that includes integration with WordPress through Zapier.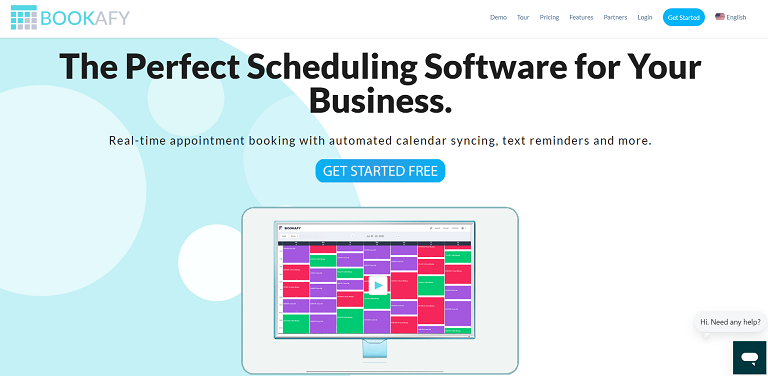 Organizations can provide their customers with access to scheduling their meetings, calls, or appointments, and all appointment information can be synchronized with iCal, Outlook, Exchange, and Google calendars.
You can also customize the tool to suit your requirements. Bookafy is also compatible with an array of third-party systems and applications, making it a powerful appointment scheduling tool.
25. Calendly
Calendly is another popular meeting scheduling tool. It allows you to set up your meeting details using event types.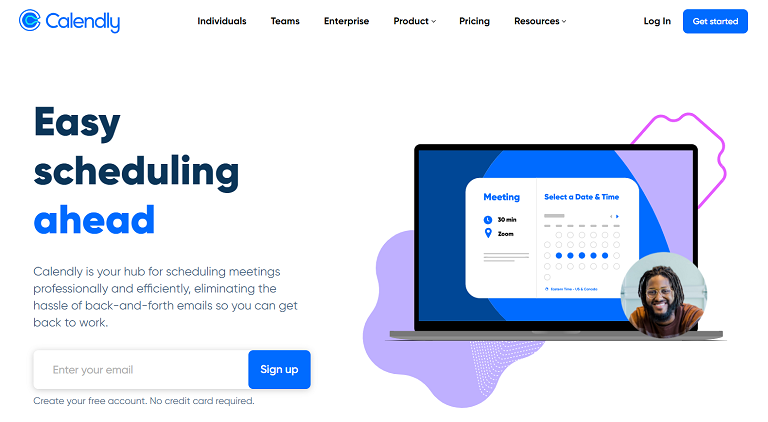 An event type can be viewed as a template for a meeting that you'll regularly schedule, such as a product demonstration, a customer call, or office hours. 
It lets you create four different types of events – one on one, group, round-robin, and collective.
---
Best for Bookkeeping and Account Management
26. QuickBooks
QuickBooks is one of the most popular accounting software in 2022 and excellently suits the requirements of small businesses.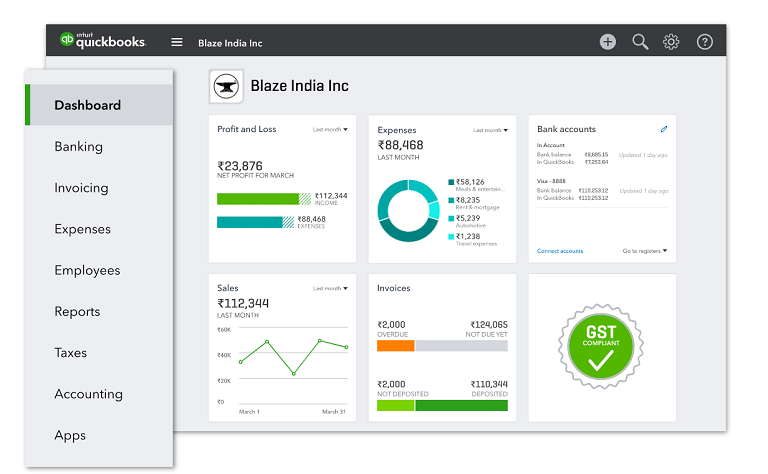 Despite its reputation as a bookkeeping software, QuickBooks offers a wide range of accounting and finance features.
It offers various functionalities, including invoicing, billing & expense tracking, employee time tracking, online payments, and payroll. QuickBooks can be a good choice for all your accounting needs under one roof, and that too, without burning a hole in your pocket.
27. Wave
Wave is a free finance platform that combines invoicing, accounting, and receipt scanning into one application. It is ideal for small businesses, solopreneurs, freelancers, startups, and consultants.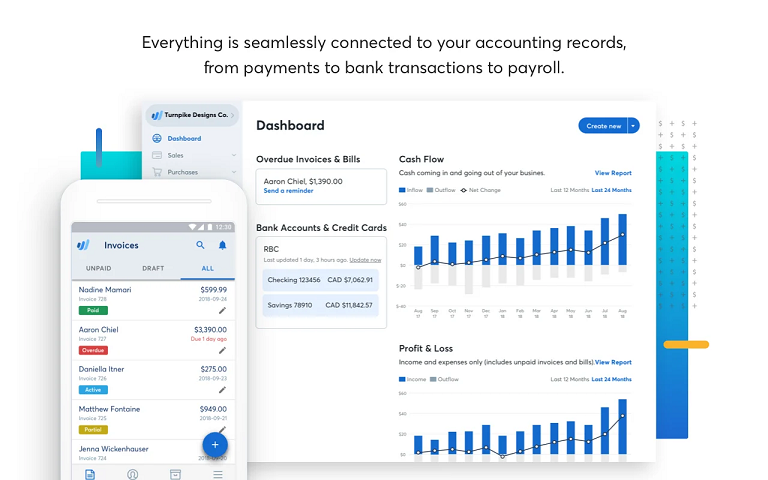 Wave is simple to install and use. And the dashboards provide data in an easy-to-understand style.
It enables you to remove impediments posed by various financial operations, such as expense monitoring, tax management, payments receivable, and more.
---
Best for Event Management
28. Eventtia
Eventtia is an all-in-one platform to manage your in-person, virtual, and hybrid events. Thanks to a wide range of event management and marketing tools, organize smarter events and increase the impact of your events. 
From setting up the attendee registration process to sending email campaigns and measuring ROI, this platform provides the tools to design unique experiences, attract high-quality leads, and build stronger relationships.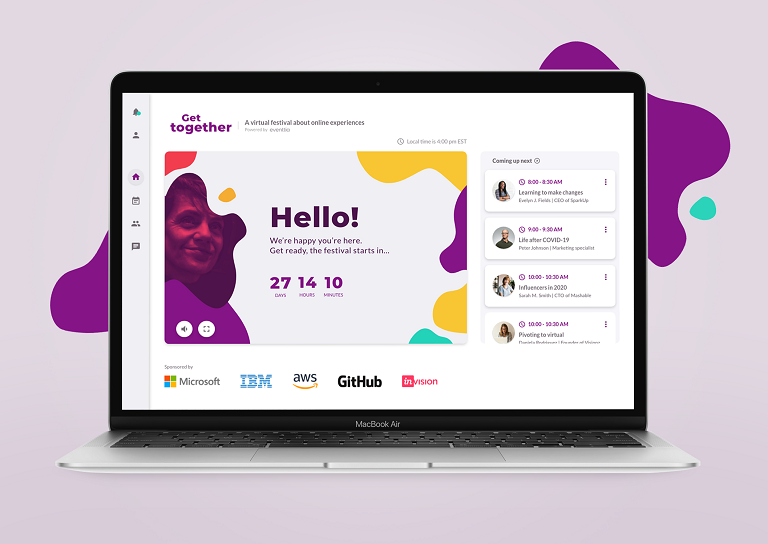 It provides event organizers with all of the tools they need to plan and manage their events on one simple platform. You can register online, collect online payments, make and print participant badges, and develop attractive event websites.
Also, the platform offers an advanced B2B matchmaking system to help attendees connect with other participants and build meaningful relationships at networking events.
29. Eventbrite
Eventbrite is a comprehensive event planning platform that offers a plethora of customizable tools to help you plan every aspect of your event.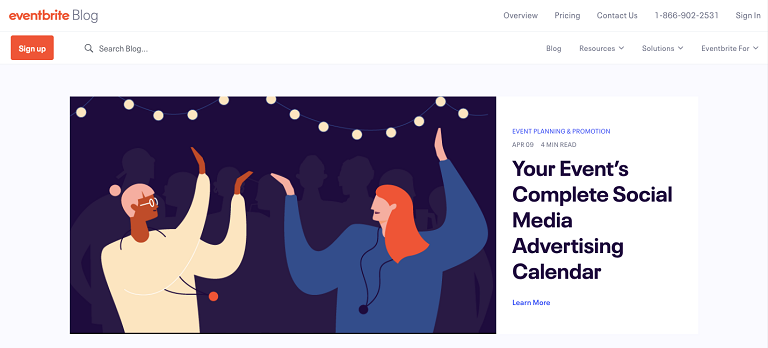 You can improve your events by planning for the main activities as well as contingencies. You can also organize everything from basic music recitals to rock concerts. You can easily integrate event registration with other websites, and all of this can be tracked in real-time. 
Furthermore, by having everything on one dashboard, you can stay up to date on everything related to your events, from finance to attendees.
---
Best for Expense Management
30. Expensify
Expensify automates expense management and receipt tracking. It saves countless hours of tedious manual entry with one-click expense reports in real-time.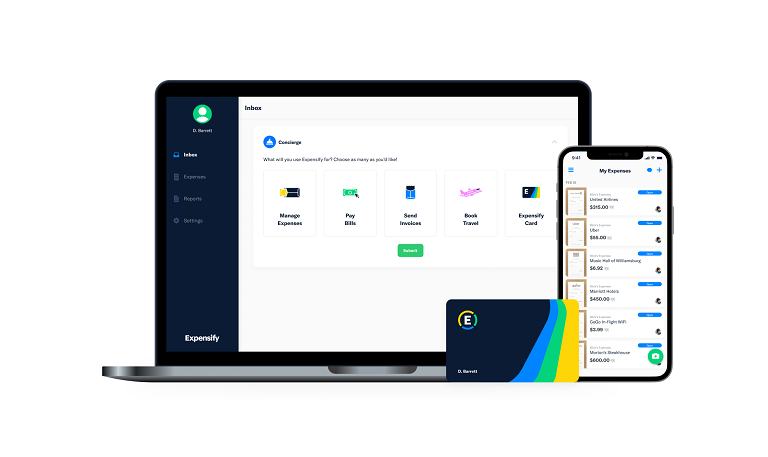 With it, you can streamline the entire process of pre-accounting and sync your accounts seamlessly with both Xero and QuickBooks.
You can automatically create an expense report with Expensify's OCR receipt capture technology. You can even submit and reimburse expense reports automatically with Expensify.
31. Fyle
Take control of your business expenses end-to-end with Fyle. Employees can easily track their expenses using G-suite, Slack, or Outlook.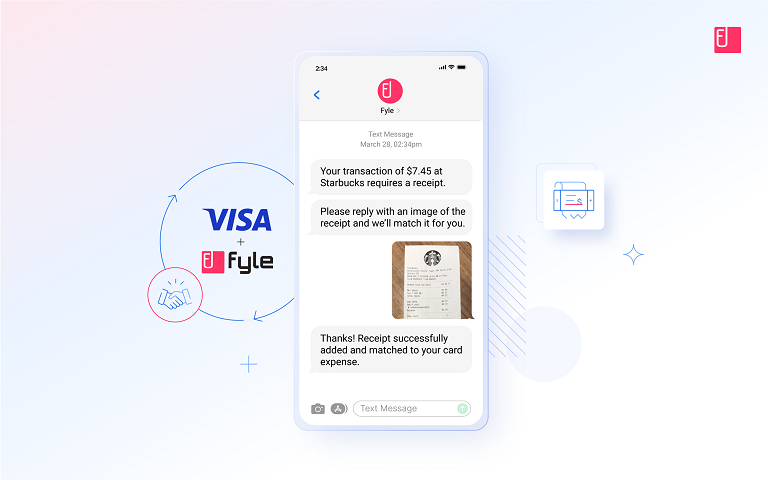 With Fyle's Visa integration, Finance teams gain access to real-time spending data for any Visa-powered credit card across the US. 
This means any SMB or mid-market company can now access software without changing their cards.  
---
Best for Employee Engagement
32. Xoxoday Empuls
Xoxoday Empuls is a holistic employee engagement platform that helps improve company culture and brings the entire digital workplace to life.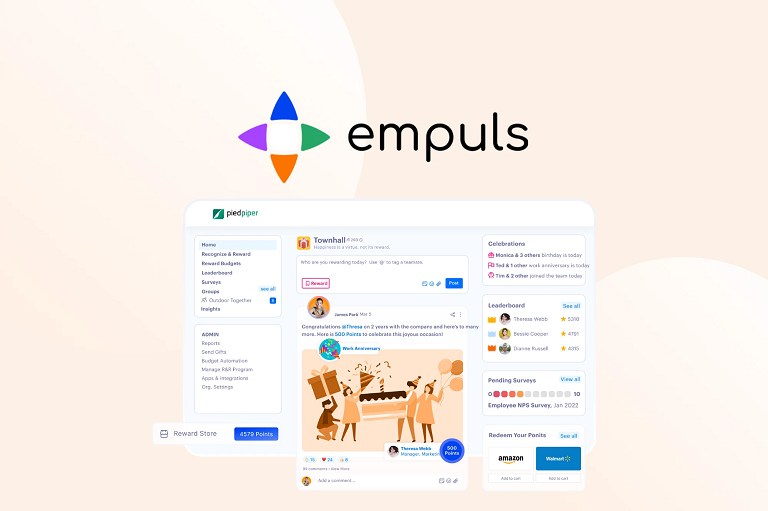 You can use Empuls to eliminate silos, bring teams together, provide a voice to every employee, and build a culture of appreciation throughout the organization.
It has everything covered with its rich features to get your employees engaged. From engagement scores to contests, water cooler conversations, peer & social recognition, one-on-one feedback, and a wide variety of rewards, it helps anyone get started without much training.
33. Trivia
With Trivia, you can create and launch virtual quizzes and games to engage your employees through friendly competition.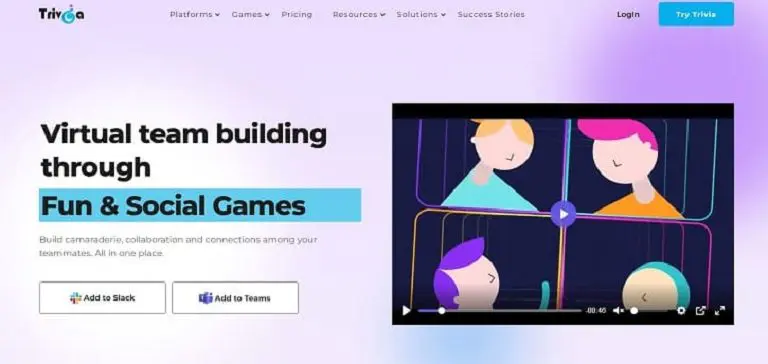 You also get summarized results at the end of every Trivia quiz and find your very own Quizzard!
34. Zavvy
Zavvy is an all-in-one employee enablement platform to preboard & onboard, develop and train your employees.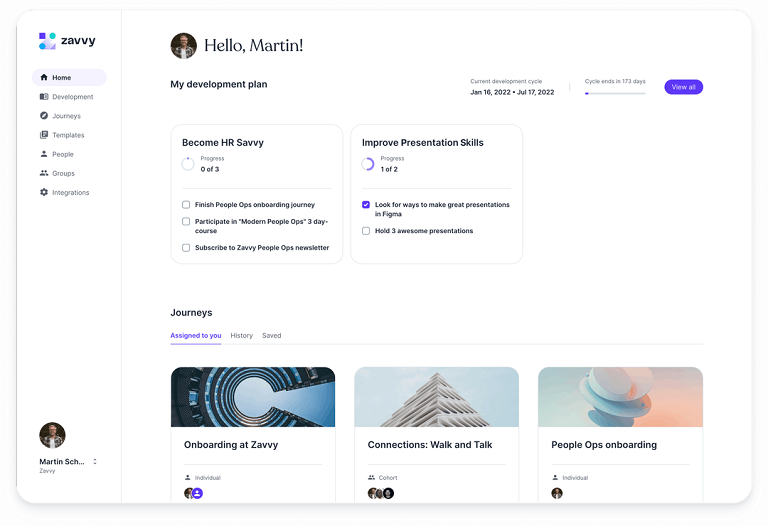 Its mission is to enable people and organizations to acquire, grow, and fully use their capabilities. By focusing on the employee experience, companies can develop, engage and retain them.
35. Moonshotº Virtual Escape Room
Moonshotº is the most advanced virtual team escape experience in the industry today. The game incorporates a live host over video conference, a virtual assistant, remote controllable props, and puzzles in the real world & the digital world.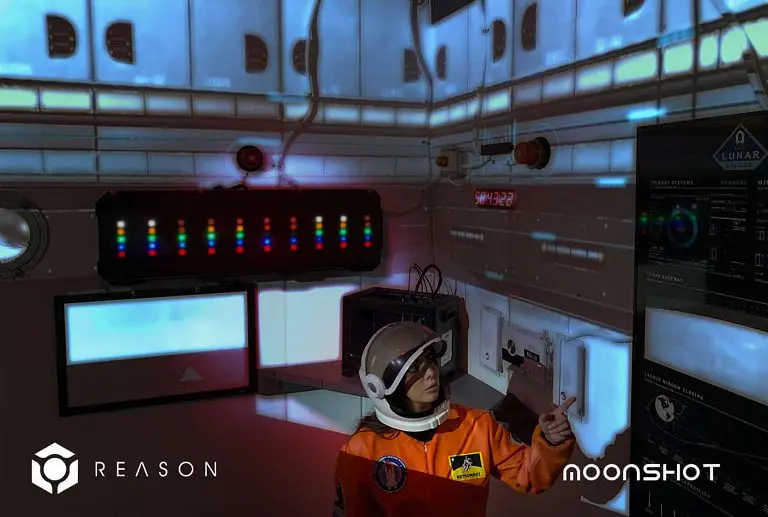 Moonshotº is an ideal team engagement tool to build company culture and enhance collaboration in the era of hybrid work. 
---
Best for Email Management
36. Lookeen
Lookeen is an award-winning email management software and part of Zenkit's parent company, Axonic GmbH.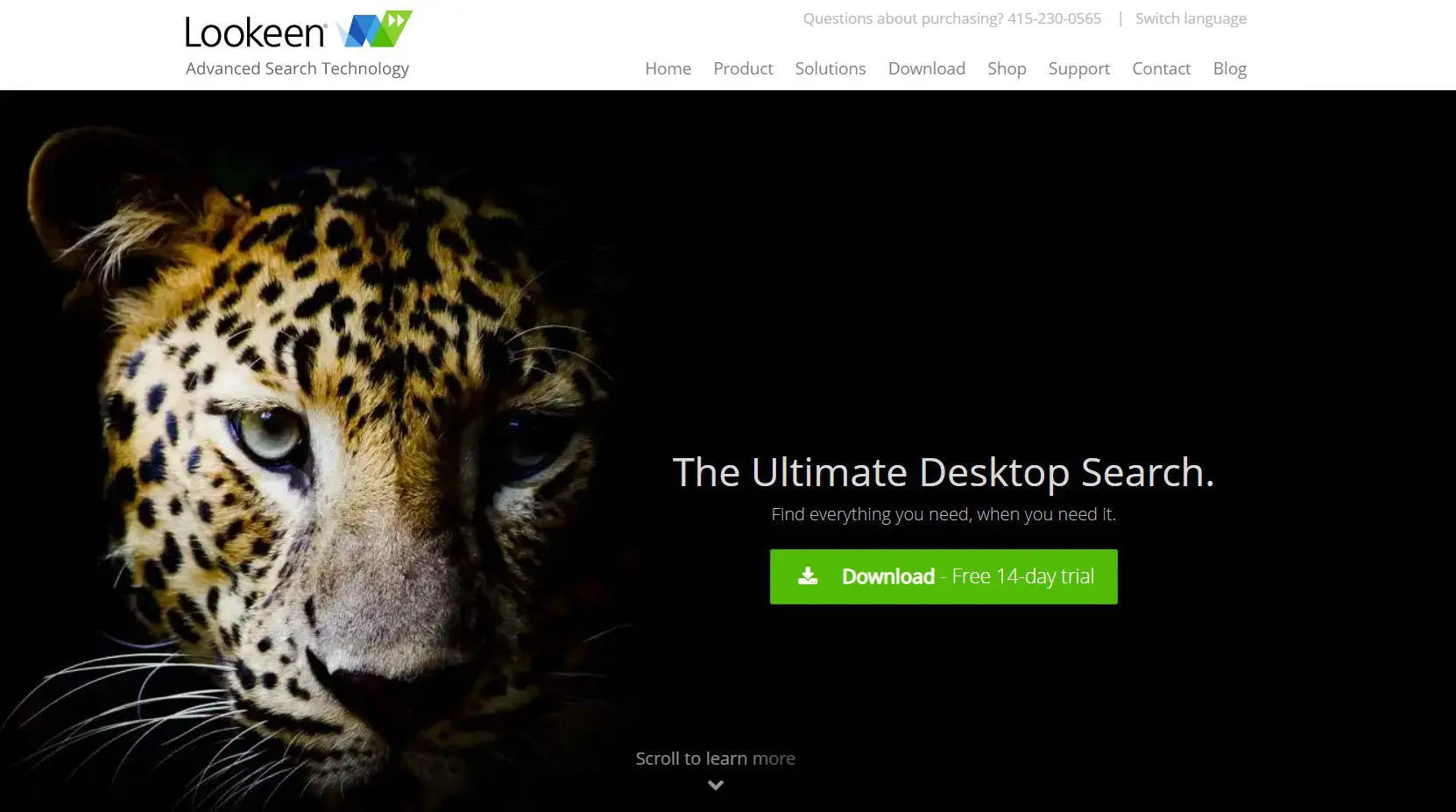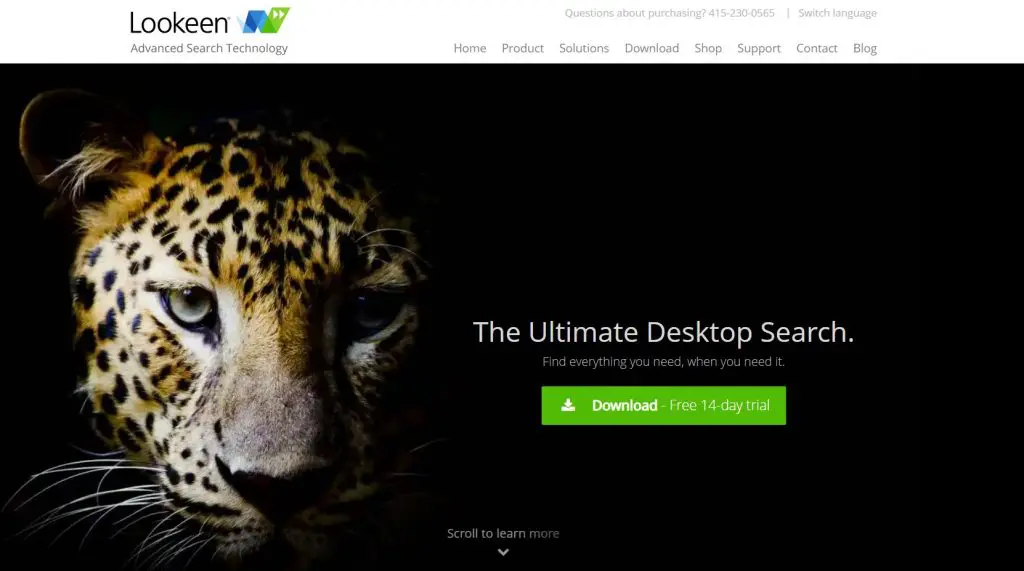 Lookeen is a Windows-based enterprise search software that assists businesses in finding specific information within a unified platform across emails, attachments, tasks, notes, contacts, files, folders, and more. The Lookeen toolbar integrates smoothly into the Windows system tray and into Outlook. It also enables employees to preview documents and images by using the search query and filter functionality.
Lookeen allows team members to use the context menu in Microsoft Outlook to automatically summarise or forward email correspondence. Administrators can set up group policies that prevent specific employees from accessing, editing, or deleting data. It enables employees to filter search results based on a variety of criteria, including specific correspondence, files, and time.
It's a professional solution for Outlook users with a high volume of email, or any business person with gigabytes of data to work with.
37. EmailAnalytics
Professionals spend 50% of the workday in their email inboxes, and for most managers, this time spent is a black hole.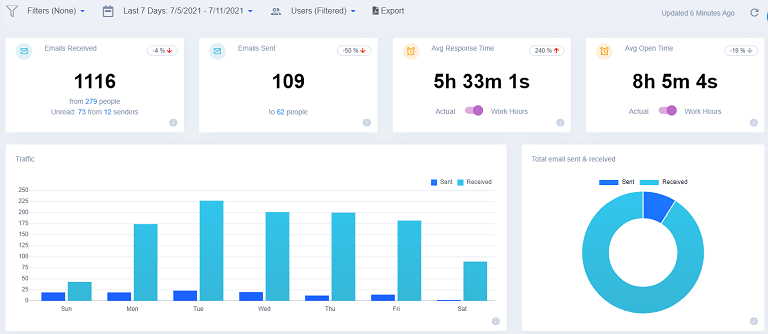 EmailAnalytics visualizes the email activity of your team, illuminating key productivity metrics such as average email response time, emails sent and received per day, top senders and recipients, and much more.
It is a simple and easy tool for visualizing your team's email activities. The tool is popular among sales and customer support teams because it automatically measures average email response time, which is an important KPI for these departments.
Moreover, the tool sends you a daily or weekly report via email, allowing you to track team email activity without leaving your inbox.
38. Drag
Drag is a program that converts Gmail into a well-organized Kanban board, making it simple to access priorities, deadlines, calendars, and other data.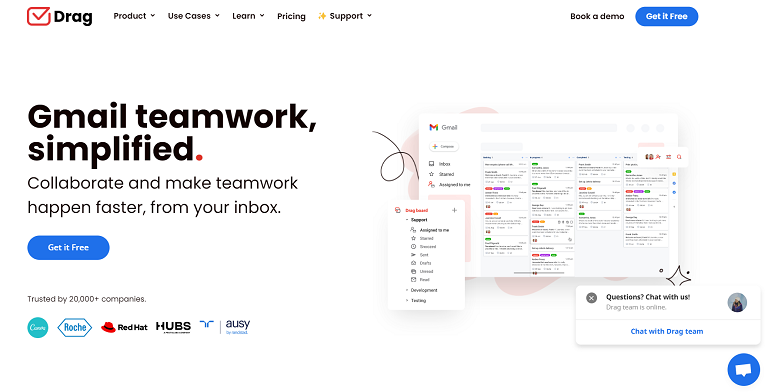 It enables teams to operate more efficiently and successfully, whether as individuals or as a group, with everything and everyone on the same page. When using the Drag App, there is no need to leave the work inbox as everything is shared in one spot, including emails, projects, tasks, and sales.
You can enable or disable Drag in Gmail and use it in as many email accounts as you wish. It currently supports Chrome and Opera browsers. 
---
Best for Automation
39. Zapier
If you use a variety of business and productivity apps, switching between them can be inconvenient. This is where automation tools like Zapier come in handy.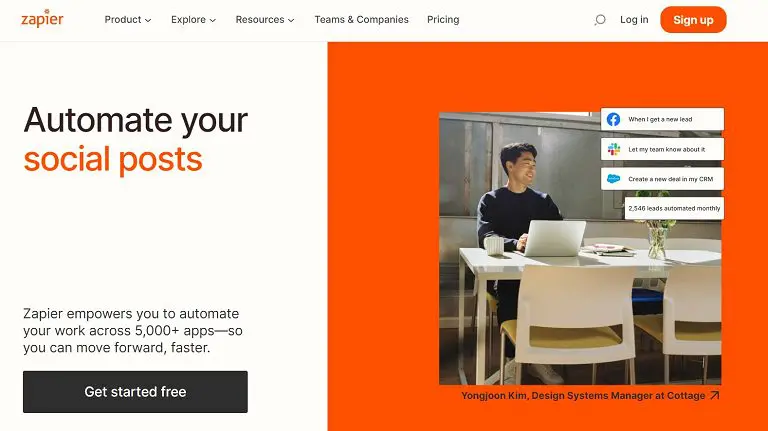 Zapier is currently the leading automation tool in the market. It helps you automate certain tasks and lets you build workflows without writing code or depending on developers to integrate your apps.
The fundamental feature of Zapier is the Zaps, which are made up of two parts: the trigger and the action. The trigger requires the selection of an app and the associated action. For example, if you want your Google Calendar app to do something every time you add a new appointment.
40. Make (Formerly Integromat)
Make, or Integromat as it was known previously, allows you to visually create, build, and automate workflows.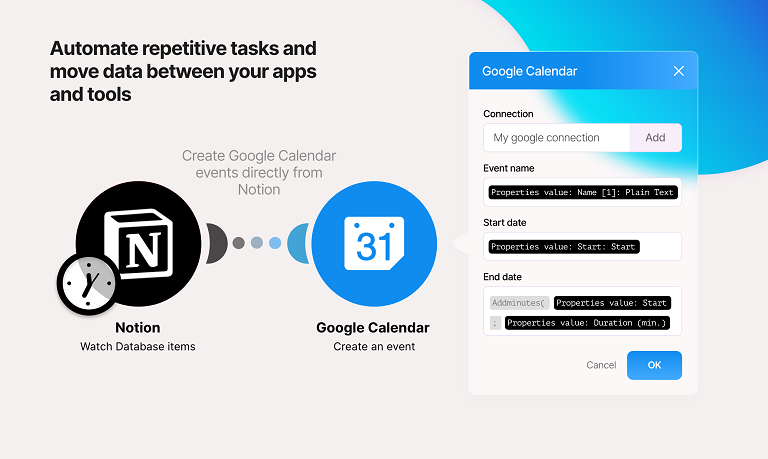 You can connect apps in a few clicks and build limitless workflows with the playful drag-and-drop interface. Set your scenarios to run instantly, as scheduled, or in real-time.
With capabilities like data parsing, error handling, and routers to create complex workflows, Make makes one of the best integration tools for small businesses.
---
Final Thoughts
Managing an office is never easy, especially when there are competing needs from nearly everyone you work with. All of this requires time, which we don't have much of. Therefore, investing in office management software tools should be your top priority.
So, assess your requirements, and pick the right tools. Preferably, go for the tools that are versatile and cover most of your requirements, and fall within your budget.
Also, before committing to a paid plan, try their free plan or ask for a free trial and demo.
---
About the Author: Shyamal Parikh is the Founder of SmartTask, an online work management/automation software that helps teams streamline their processes, whether sales, hiring, customer success, or projects. He actively shares strategies and techniques that improve a team's productivity.