5 Reasons Why Project Managers Aren't Productive
And the methods for increasing productivity.

A project manager is responsible for many processes in the team, ensuring the project's aim is reached in the most efficient way possible. However, emails, meetings, communication between the client and the team, and troubleshooting issues may sometimes be overwhelming.
To pull off all the tasks and deliver the best results, each project manager should keep a few hacks to increase productivity and ensure the results are delivered on time and with desired quality.
---
Types of Project Managers
Different people approach the same tasks differently. And as in any field, there are various types of project managers using different project management methodologies. You can differentiate them by many aspects depending on what is in your focus.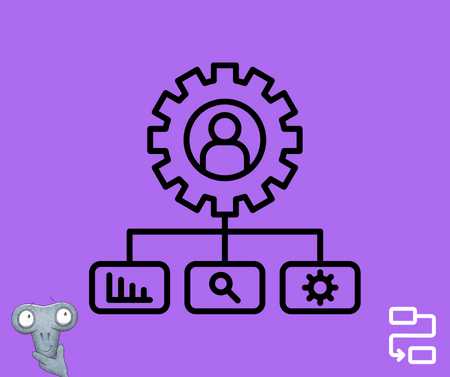 Harvard Business Review outlines four main types of project managers: prophet, executor, expert, and gambler. Each of them has its pros and cons.
The prophet is a project manager who may consider projects outside the company's strategies. They see outside the box and give a long shot for the future. They are looking for people who could follow and continue the project's legacy and contribute to the project and the organization. Profits go for the long-term vision and opportunities. Such project managers help challenge the existing strategies and seek opportunities that may be overlooked.
The executor goes for ample opportunities supported by evidence and analytical data. Their projects are sure and aimed at success. There is no uncertainty. Executors know what they are doing, and people follow them. They provide excellent results, and everything is documented correctly and aligned. However, there is no challenge, and executors will likely not give insights on opportunities in fewer studies and tried areas.
The expert goes for solid cases with reliable data basis outside of the current strategy scope. They rely on the company's members taking their advice and promoting the change of the current strategy based on soundproofing the change. Although these opportunities are feasible as they are supported with enough data, the key for the experts is to make other organization members aware of the need to implement changes and move forward.
Gamblers are up for projects that comply with the existing strategy but have no reliable analytical data supporting it. They are willing to take risks and play big. Gamblers take bets and thus are ready to pursue growth opportunities that are otherwise not based on some success probability estimations. It brings a great benefit to implementing unseen growth opportunities. Such an approach also helps update the strategy by following unforeseen opportunities. However, the success likelihood is not calculated.
---
Top Project Management Industries
Developing a business is no easy thing. One cannot take it to heights without the help of a professional team. A project manager is an integral part of this team. They can introduce your business to more new people and contribute significantly to growing and expanding it.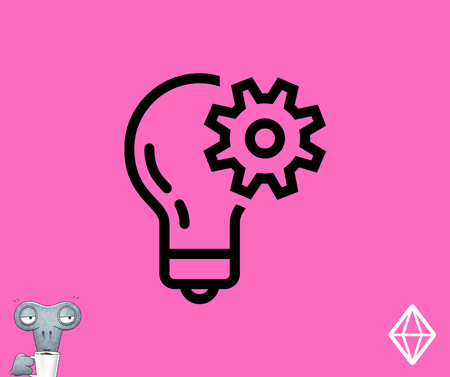 The leading areas in the modern world require project managers to show high productivity and success in fulfilling projects in a fast-developing environment. According to PMI, the need for project managers will increase by 33% through 2027. The top four industries hiring skilful project managers are banking, engineering, medicine, and IT.
Banking
The banking and finance sphere needs project managers who will be in charge of the budget. They ensure the project is fulfilled within the budget stipulated and analyze transactions and financial statements of the company.
In addition, economic projects are usually connected to high risks, so the project manager's productivity and accuracy play an essential role.
Medicine
Healthcare needs skilled project managers as well. Their responsibility is to enhance the healthcare service provision by implementing traditional project management focusing on health and medical issues. There are non-clinical project managers and medical project managers.
The high demand for complex projects has caused a subsequent need for non-clinical project managers. They do not fulfil medical tasks per se but rather focus their attention on planning and delivering projects and communicating with stakeholders.
They may also be in charge of facilitating a new department or wing of the hospital and overseeing various smaller projects within the hospital or outpatient clinics.
Engineering
Engineering and construction, in particular, have been booming in recent years. Engineering Project Managers are responsible for directing and assessing daily operations and increasing the engineering team's productivity.
They oversee the collaboration of such departments as design, manufacturing, and engineering to provide the final result on time and of the quality stipulated by law. High personal productivity and the ability to encourage the team to work productively are essential to orchestrating the teams' work from various departments.
Informational Technologies
It is ambitiously developing at a fast pace. Thus, IT companies rely on innovative technologies and solutions to increase productivity and results. The IT project manager's tasks are to create the sprints for their team, ensure the priority of the tasks and communicate progress to the client.
Among other tasks, the IT project manager serves as the bridge between the team and the customer. Thus, their personal productivity and ability to set priorities ensure steady progress.
---
Why Is Productivity So Important for Project Managers?
Project managers pull off a lot of work. They are responsible for organizing their working day and ensuring other people's workflow. Moreover, 59% of project managers run between 2 and 5 projects. 11% run 6 to 10 projects, and 15% run more than ten simultaneously. Thus, it puts a lot of pressure on project managers.
That is when prioritizing and establishing operational processes can help increase productivity and cover as many tasks as needed. Having tools and implementing various techniques may help unload the project manager's workflow and provide space to concentrate on what is essential.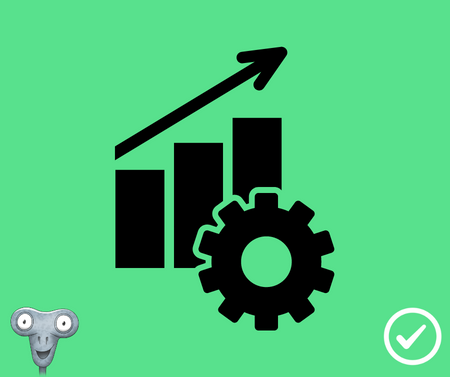 Let's outline some of the most popular ways to spike a project manager's productivity. This can include optimizing workflows and unloading tasks that help reach the desired results in the set timeframe.
1.   Automate the processes
1 out of 4 companies report using management software, and others use only Excel and other separate tools to track their processes. As a result, companies can't track the project in real time and quickly react to project changes.
Management software can help save time and avoid confusion significantly when a team is expanded. Fine-tuning these processes may help save lots of precious time to be able to focus on other essential tasks. This tip will benefit all types of managers as it helps them see the bigger picture by not getting swallowed up by routine tasks.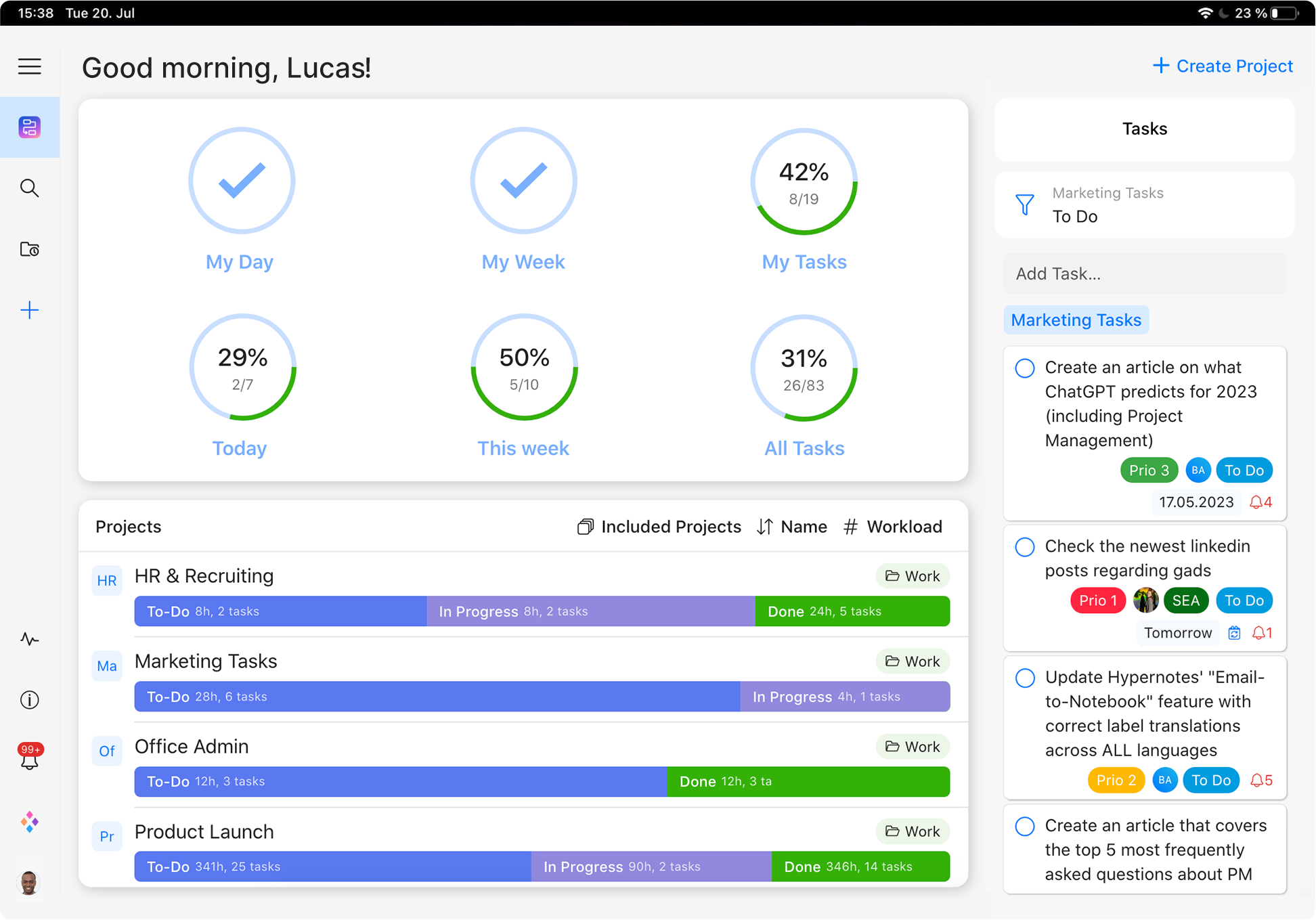 Discover the ultimate project management tool.
Sign up for free today!

2.   Take a break
The founder of "The Energy Project" discovered in his research that people move from focus to physiological fatigue every 90 minutes. Many people suppress this feeling by drinking coffee or energy drinks until they are completely done. It can't be beneficial either for health or for work.
Taking short breaks often is not a waste of time. It is instead a saving boat for your focus and productivity. Setting a timer or using apps such as Pomodoro, Forest, etc. help you track your focus vs. rest time. You can ensure you take breaks by using these apps until breaks become usual. Nobody can work 8 hours straight with the same efficacy.
Ensuring the team has short breaks, having tools to track their KPI, and providing an opportunity to automate tasks can significantly improve productivity. Executors should pay attention to this tip, as making breaks helps our brain wander and relax. Fresh and challenging ideas appear when we actually rest.
3.   Track the numbers
Tracking numbers are always a good idea, especially when discussing project data. It is essential to keep records of the project's overall progress. This information helps project managers adjust timelines, deadlines, and budgets and correctly communicate that to the client. Here are a couple of points worth tracking:
Money spent
Tasks left to finish
Non-working time (days off, holidays, etc.)
Time spreadsheets
Time and money are the two key elements that must be clearly communicated to the client. At the same time, the team's progress can show how fast or slow tasks are performed and whether additional human resources are needed for certain parts of the project.
Prophets and Gamblers will benefit most from taking up this advice, as they are more likely to take a leap of faith with their projects. Trying to find some data to back it up will only help.
4.   Have an exact agenda for your meetings
Business meetings are one of the greatest time killers at work. As much as they give benefits, they also may steal lots of time if conducted unprofessionally or once too often. 72% of professionals believe that setting clear objectives makes a meeting successful. So, when planning a meeting, clear bullet points or questions that must be discussed should be prepared and followed. It is also a good idea to distribute them in advance, so participants know exactly what will be discussed and what they should be ready with or adopt a culture of daily stand-ups.
This doesn't mean avoiding meetings and discussions at all, but rather structuring them wisely and using them as tools to track progress, discuss bottlenecks and troubleshoot issues without abusing the time. It will help prophets plan their working time better and assure transparent communication and trust within the team.
5.   Analyze your projects afterward
Project reviews, in retrospect, maybe a valuable source for dos and don'ts. They can show you what works very well and what needs improvement. This step helps improve your managing skills and competencies and ensures your next project does not face the same problems.
Here are a few questions to think about after completing a project:
What worked well in the project?
What didn't work at all?
What could be done better?
What can I do now?
When having a project review session, try to brainstorm ideas with the team in order to identify your growth points, remembering that this session is for improvement, not pointing fingers. Applying this technique will help all types of managers and their teams learn from their previous experiences.
---
Final Thoughts
Project managing is a complex and versatile task involving many processes that need supervision. By applying some of these tips, project managers can significantly unload themselves and concentrate on the tasks that matter most and need the most attention.
The key takeaways are that project managers should be thoughtful in prioritizing and automating as many processes and tasks as they can. Professional management software can help focus on the priorities and help the team develop and move efficiently throughout the project. Time is a valuable resource and, if managed wisely, can greatly assist the project's success.
---
About the Author: Tania Doshko is a motivated and avid content creator who believes in the power of quality writing for business success. She finds her inspiration in careful observations and amazement with the fastly developing world.
FREE 20 MIN. CONSULTATION WITH A PROJECT MANAGEMENT EXPERT
Wanna see how to simplify your workflow with Zenkit in less than a day?
Book a free demo
READY TO TAKE YOUR BUSINESS TO THE NEXT LEVEL?
Sign up for a free demo and receive an exclusive discount. Limited slots available, act now!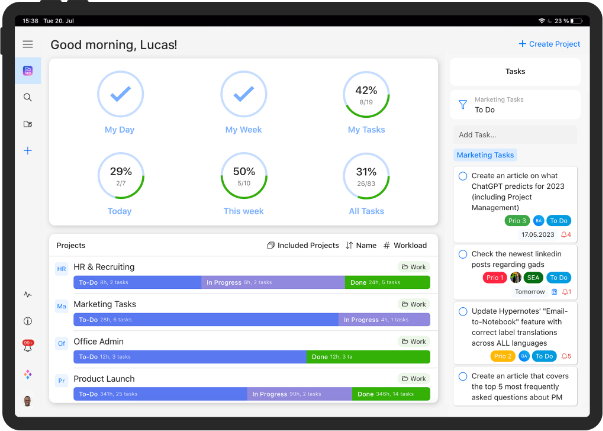 Book a free demo