5 Team Building Activities to Suit any Team
Trust fall exercises need not be included

A well-oiled and harmonious team is essential to any business's success, but achieving this kind of nirvana takes a bit of work. In this article, I'll discuss the importance of team building, and what it entails, and include five types of team building activities for anyone looking for ideas.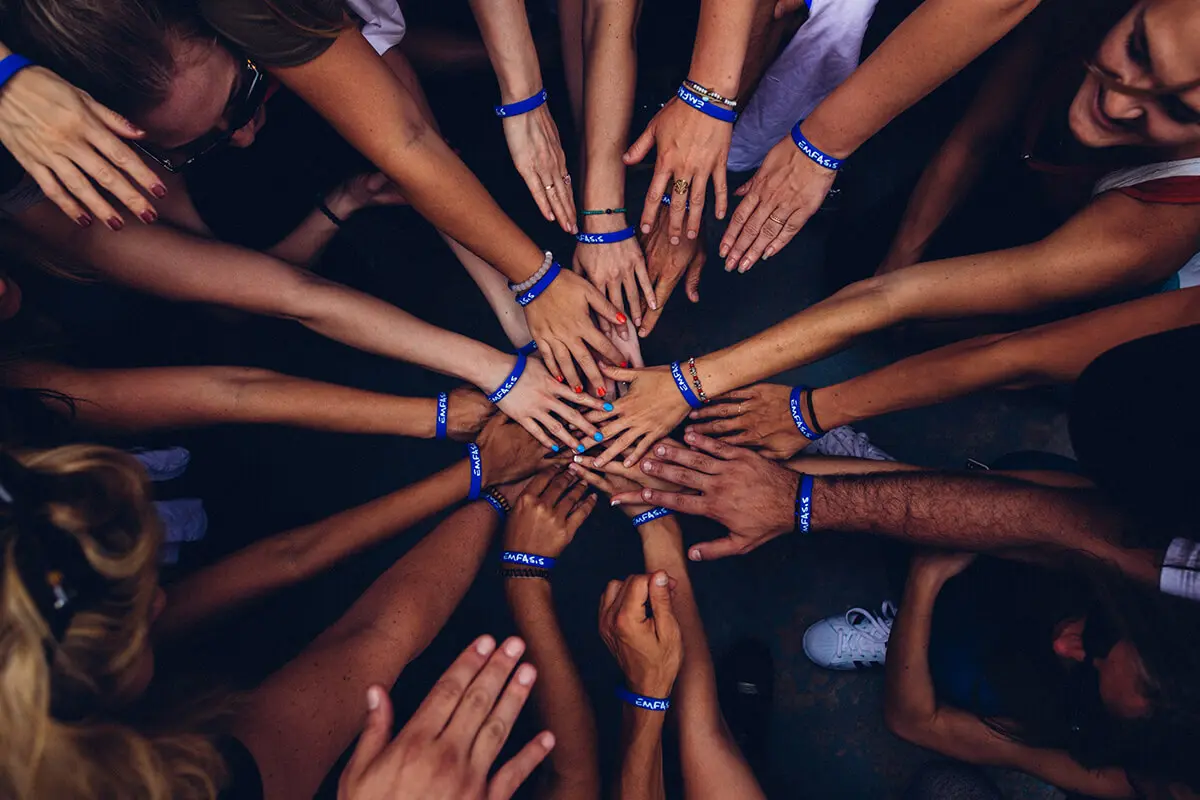 ---
Team-Building Definition
We all know that teamwork and good working relationships are imperative when it comes to running a successful business. But just because you bring a group of people to work together on something, it doesn't mean they will automatically get along and everything will go without a hitch.
Team building, or team development as it's also known as is the process where a group of people engage in a range of tasks and activities with the objective of strengthening working and social relations. In order to transform them into a cohesive team, participants undergo team-building activities that focus on understanding and trusting each other.
---
Why Team-Building is Important
Organizational team building is one of the most important investments you can make for your business as the outcome of it can be very beneficial. Many team-building activities require employees to tap into and develop skills that are fruitful to daily business operations. Essential skills such as communication, problem-solving, cooperation, and adaptability are just a few examples of what can be enhanced when engaging in team-building exercises.
Like our very own team at Zenkit, every team is unique. They are composed of individuals that come from different professional and personal backgrounds and have different characteristics, perspectives, skillsets, and ethics. Sometimes the differences may complement each other and things will go swimmingly, other times they may not. This is why team building is important. It's more than just your team taking time off from work to chase each other around an obstacle course. 
On top of developing crucial business skills, participating in team-building activities gives you and your team the chance to get to know each other. It breaks down barriers, allowing stronger working relationships to evolve. This can do wonders for efficiency and productivity. Plus, it's always nice to get along well with people you see almost every day.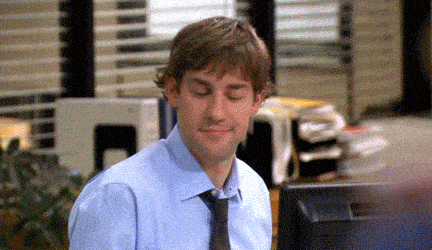 I get it though, for some, hearing the words "team-building" usually resonates with trust fall exercises and cringeworthy get-to-know-you games. Team building activities get a bad rap, and many workers prefer to use the time to actually get work done than to try to build the tallest tower out of popsicle sticks with Karen from finance. However, if done correctly, then participating in team-building activities can actually be fun and informative.
---
Team-Building Best Practices
To get the right level of engagement, you have to do more than just think of a game that your whole team can get involved in. You also have to ensure that everyone in your team understands the objectives of the team-building activity and why they are doing what they're doing. Having a goal in mind when completing an exercise will not only set them on the right track but will also motivate them to do a better job.
Now, for the activity part. Selecting something everyone will enjoy is no easy task. You have to bear in mind the capabilities of your team members and account for any physical restrictions. Then, of course, you have to consider your budget. If you have the luxury of splurging a little, then there are many companies that offer pre-designed fun team-building activities. If you don't, then there are still plenty of great options to choose from.
---
Tips for Organising Team-Building Activities
Have a goal for every activity and make sure participants are aware of the expectations.

Conduct team-building activities during work hours. You can't expect employees to stay back or come in on the weekend for a business-related initiative.

Accommodate all participants and ensure you select an activity that everyone can get involved in.
While a little friendly competition is fine, remind participants that the experience is more about collaboration and developing problem-solving skills rather than winning something.
Collect feedback from participants once the activity is over. This information could be useful for the next time you organize a team-building exercise.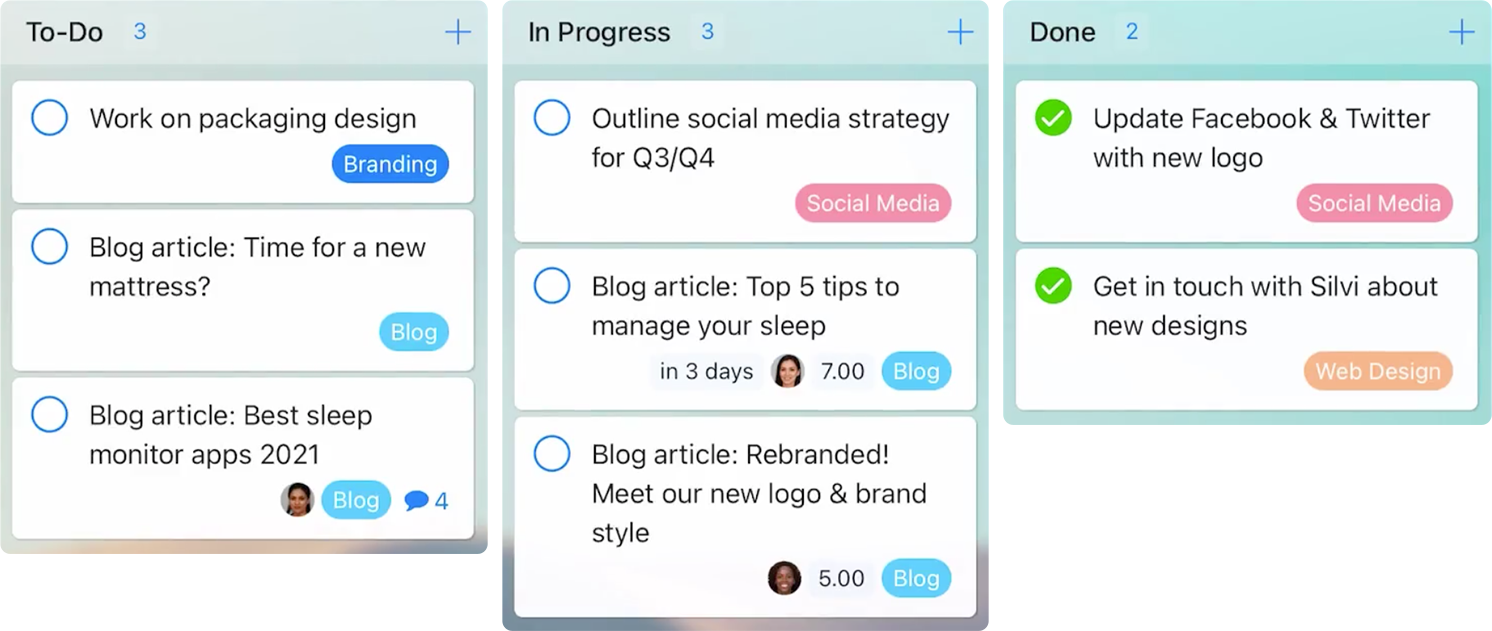 Organize team-building activities.
Get started with our easy-to-use project management software for free today!

---
5 Types of Team-Building Activities for Work
1. Problem-Solving
Problem-solving skills are essential for any employee to have, yet according to PayScale research, it's apparently the most commonly lacking soft skill hiring managers find in new graduates.
Engaging in problem-solving team-building activities such as scavenger hunts, puzzles, or an escape room will require your employees to utilize and improve their adaptability, analytical, and creativity skills. This can lead to developing an Agile mindset, which can be instrumental to innovative ideas.
2. Outdoors
Indoor team-building activities are great, but taking things outside is always a nice change for those who are used to being cooped up in an office all day. It also gives your team the chance to exercise, and exercise is—according to a great fictional legal figure—key to having "happy people."
Great ideas for outdoor team-building activities for those who aren't tied to their company purse strings are white water rafting, obstacle courses, and paintball. These activities are not only fun, but they require you to collaborate and cooperate with your fellow team members if you want to be successful.
For companies that don't have such a generous budget, there are also free alternatives that can be just as effective. Team games such as capture the flag or soccer are great for enhancing teamwork and cooperation skills. You could also take it up a notch by playing blindfolded football, a game where half the team is blindfolded and paired up with a guide that instructs them throughout the game. This helps to develop trust, and trust is an imperative skill for any team to have.
3. Friendly Competition
There's nothing like a bit of friendly competition to boost morale and team spirit. Competition can bring out the best in your employees as it acts like a motivator that pushes them to go beyond their capabilities.
The key word here to remember is friendly. Ensure that whatever game or exercise you choose is in a relaxed environment and that your team is reminded that the aim is to work together, improve teamwork, and get to know each other better rather than win (although, sure, winning is great).
Team building activities that encourage friendly competition you could try out are the human knot, where a group of people have to untangle themselves from a knot they've created through holding hands, card games, or if you have the time and resources, an office sports day where you can play games such as the egg-and-spoon race or the potato sack race.
4. Humanitarian
Volunteering for a charity or local organization is an excellent team-building activity as you not only get to work on your teamwork and collaboration skills, but you also help others while doing it. There are many activities that help you bond with your colleagues, however, giving up your time and volunteering your services offers a special kind of bonding.
Many companies already participate in corporate charity programs where they allocate work time to philanthropic contributions. But if you're looking for something on a lower scale, then you could contact a local organization that contributes a lot to the community—community centre, library, soup kitchen, animal shelter—and give them a hand.
5. Just for Laughs
Then you have the team-building activities where the objective is to simply unwind and have fun. Corporate cooking classes, karaoke, and speed meeting (think speed dating except instead of the looking-for-love part, you simply get to know your colleagues) are great for this as they don't require a lot of physical activity, and are also good for enhancing communication and cooperation skills.
And, of course, you have the classic after-work drinks or work lunch. A timeless activity that any employee of any calibre will be sure to enjoy.
---
Final Thoughts
Organising team-building activities and scheduling days out for your team is a great way to strengthen working relationships within your team and improve skills that are imperative to the workplace. However, keep in mind that one scavenger hunt or an egg-and-spoon race won't magically turn your team into a unified entity overnight.
For teamwork to be truly achieved, you need to have a long-term team development plan that experts say should be set up in five stages. And while activities and social outings are just a small part of the team-building process, they are definitely an important one.
How does your team bond?
Cheers,
Dinnie and the Zenkit Team
FREE 20 MIN. CONSULTATION WITH A PROJECT MANAGEMENT EXPERT
Wanna see how to simplify your workflow with Zenkit in less than a day?
Book a free demo
READY TO TAKE YOUR BUSINESS TO THE NEXT LEVEL?
Sign up for a free demo and receive an exclusive discount. Limited slots available, act now!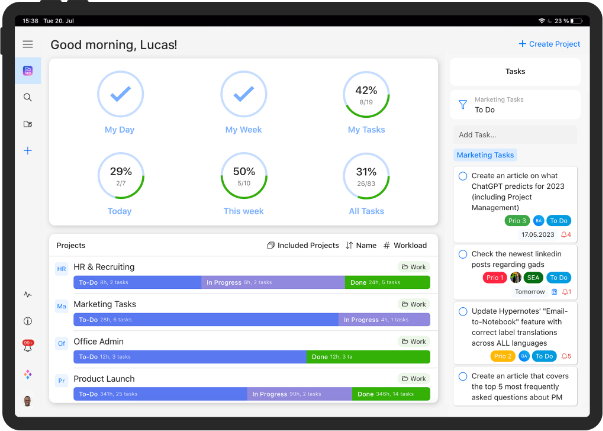 Book a free demo