Build a Stronger Team with Team Management Software
Reach your team's full potential and achieve results

It's no secret that a more cooperative and unified group is conducive to rewarding results. Whether you're a project manager, team leader, or business owner, being the head honcho of a group requires you to ensure that collaboration is rife, and that you are doing all that you can to enhance it. Here's how team management software can help.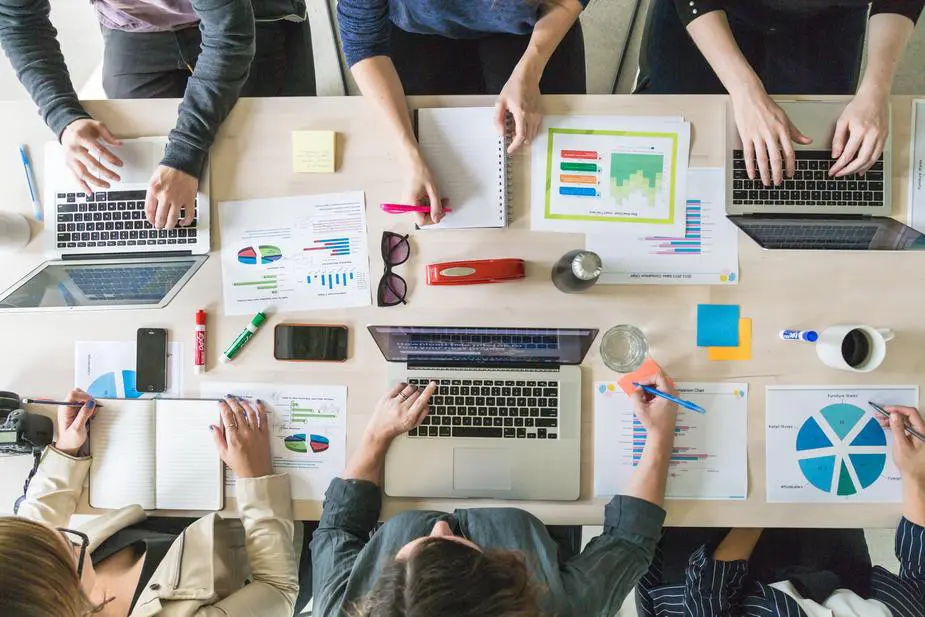 ---
How to Build a Stronger Team
A crucial role in cultivating business growth, the effect of a combined effort is always greater than that of individual performances. With a mix of interpersonal, technical, and organisational skills required to build a stronger team, success means not only having to coordinate the workload and ensure that everything runs smoothly, but also having to manage the different types of quirks and personalities of each member of your team.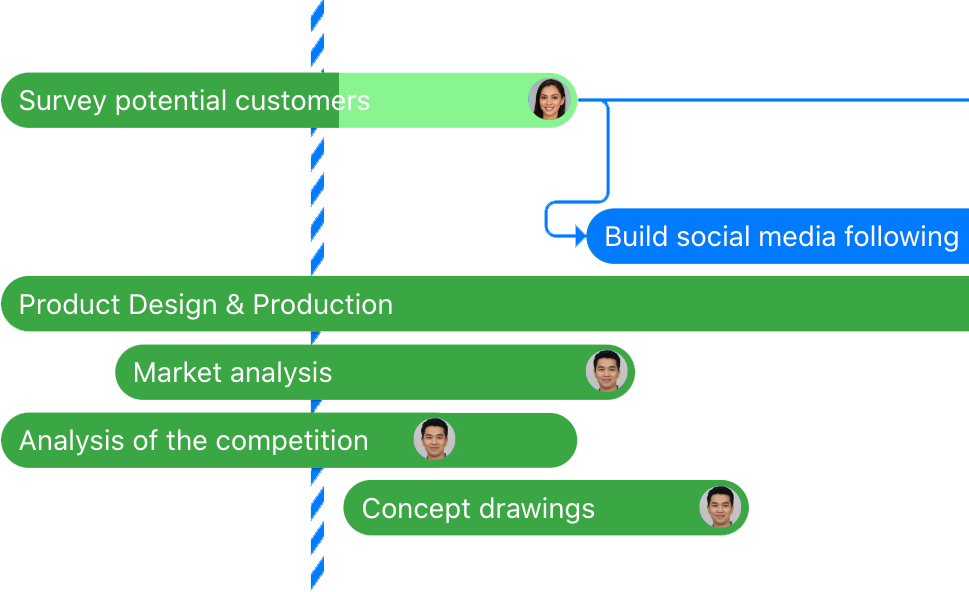 Maximize your team's efficiency with our project management software.
Sign up for free today!

Strengthening collaboration requires set goals and objectives, open dialogue, and leadership support. As a leader, it is your job to guide and motivate your team, ensure everyone is on the same page, and that no one is left out of the loop. Other tricks you can try are:
If you have the option to assemble your team, ensure you compile the right group of people. Not only are skills and expertise vital to the success of your team, but making sure personalities don't clash, and that egos aren't involved is just as important.
Trust your team to do their job. Don't be tempted to micromanage as that will not only feel intrusive to your team but will also keep you away from focusing on more pressing matters.
Encourage personal development as well as the growth of the team. Up-skilling your team and widening their knowledge will only have positive effects on your team's development.
Organize team bonding activities. This allows your team to get to know each other, which can help build trust, and make for an overall pleasant working experience. Examples of activities include company-sponsored lunches, and participating in charity events as a team.
Implement team management software as this is a handy way to centralize resources, and keep everybody updated on the work. Using these tools can prepare your team to organize and execute projects and business activities without a hitch.
---
Team Management Tools
Trying to accommodate the different individuals in your team, as well as keep on top of work management may seem like a precarious task, however, it is more than achievable with a little help from team management tools.
While it is possible to manage a team with simply a pen and paper, there will, of course, be limitations. Re-writing lists regularly to accommodate for changes and updates in the schedule, making copies to hand out to every member of the team, and making sure that the schedule doesn't go astray, are just a few examples of things you'll have to keep in mind if you decide to use the old school method. In comparison, switching to the digital side has much more to offer.
Using team management software is ideal for complex projects and bigger teams (but even for smaller teams it's still rather fitting). There is an array of products available on the market to facilitate teams of any size and stature. These tools that can help make your team stronger can include anything from chat platforms that ease communication between colleagues to workflow management apps that streamline your business's day-to-day activity, to project management systems (like Zenkit!) that coordinate project-based work.
Which tool — or tools (some teams may find that using several is the way to go) — you choose to use is dependent on what your team needs. But in essence, to build a stronger team, one that will perform at its full potential and achieve fruitful results, your chosen software should always include features that will allow you to do the following:
Prioritize tasks
Collaborate effortlessly
Track work/project status
Plan and schedule
Estimate and forecast
Track time
Report and analyze
Budget costs, billing and quotes
Store data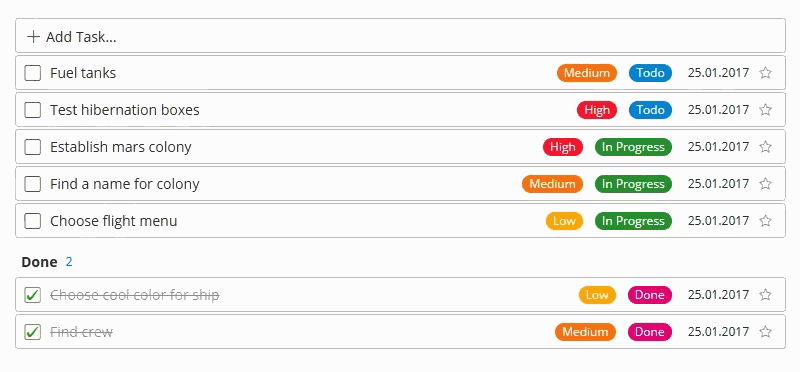 ---
How Team Management Software Can Help
There are many perks to enjoy once team management software has been implemented. Here are a few examples of how it can benefit all involved.
Delegate tasks effectively
If in charge of a team, there is a high chance that on top of your list of duties is to delegate tasks. Task delegation not only reduces your workload but is also a sign of successful management. You know that there is more to it than just hopping on your computer and typing into Google, "task management". Effective delegation requires you to know your team members' capabilities so you can assign them the right tasks, it's more than just palming them off to the first person that walks by your desk.
Lots of team management software is designed to assist you with task delegation. By providing you with a visualization of the tasks, and the project as a whole, you'll be able to prioritize and organize things much more efficiently. And once the tasks have been assigned, everything else falls into place.
Enhance communication
Great communication is the foundation of any successful team. Being part of a team requires you to put a lot of trust in your fellow members to deliver their part of the deal. If one person fails to do their bit, then it is difficult for teamwork to be achieved. Regular communication helps to establish comfortable relationships, and working comfortably alongside your team makes for a more productive work environment. For example, if you require help on something, you won't be hesitant to ask someone.
From instant messaging platforms to video conferencing apps, the convenience of team management software makes communication amongst colleagues more efficient, and a better alternative to emails. Without effective communication, there is a lack of understanding, and a lack of understanding, both in the work and with your fellow team members, can result in wasted time, energy, and costs.
Reduce managerial stress
As the leader of the team, the onus is always higher on you because you are responsible for the success or failure of the project, and/or your team's performance. Implementing team management software requires you to trust that your team will complete their tasks accordingly, without you having to constantly be on their backs. Through progress-tracking features, you'll be able to follow the status of all the tasks and provide feedback or further action accordingly.
Having a stronger team corresponds to stronger results. Not only is boosting collaboration essential to achieving team objectives and business growth, but it is necessary for personal development, and establishing great working relationships — and it can all be steered through the use of team management software.
---
Has your team implemented team management software recently? Do let us know of some examples of how it has benefited your business in the comment section below!
Cheers,
Dinnie and the Zenkit team
FREE 20 MIN. CONSULTATION WITH A PROJECT MANAGEMENT EXPERT
Wanna see how to simplify your workflow with Zenkit in less than a day?
Book a free demo
READY TO TAKE YOUR BUSINESS TO THE NEXT LEVEL?
Sign up for a free demo and receive an exclusive discount. Limited slots available, act now!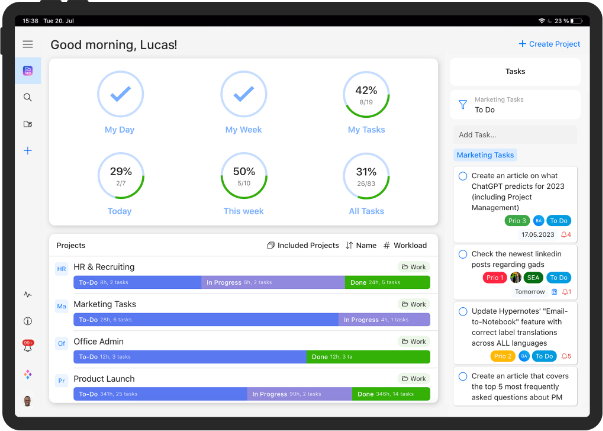 Book a free demo