Does No-Code/Low-Code Have a Future?
For many, low-code/no-code platforms open the door to software development.

Software development has been one of the most affected industries by what many refer to as "the Great Resignation". This phenomenon, also known as "the Big Quit," is a continuing economic trend in which employees voluntarily resigned from their jobs in large numbers beginning in early 2021 as a result of the COVID-19 pandemic. However, because of the scarcity of developers, businesses have struggled as a result of their increased reliance on enterprise technologies. Yet, surely, this is the ideal time for low-code/no-code platforms to emerge, allowing employees and business owners to develop applications with no prior coding knowledge or experience. 
According to Gartner, 64% of IT executives see the skill shortage as the most significant adoption barrier to emerging technologies, compared to just 4% in 2020. The real question now is whether low-code/no-code adoption can compensate for these lost numbers, or if low-code/no-code platforms are only a temporary solution to our development woes. 
---
The Rise of Low-Code & No-Code App Development
To emphasise the ongoing developer shortage, the industry association Bitkom has revealed that the number of IT vacancies in Germany alone rose to 96,000 last year. This represents a 12% increase from the previous year. Furthermore, two-thirds of companies believe the shortage of IT professionals will worsen in the future, leading to many IT leaders having to refocus or even stop their digitalisation efforts. 
To address the tech skill shortage, the use of low-code/no-code has grown as it lowers the barrier to entry in app development. To ensure the app runs smoothly, traditional software development necessitates a thorough understanding of the programming language(s), hours of continuous training, deployment processes, and proper testing protocols. Low-code/no-code platforms, on the other hand, eliminate many of these complexities and do the hard work behind the scenes, allowing users to create software programmes that logically work for their teams with very little coding knowledge required.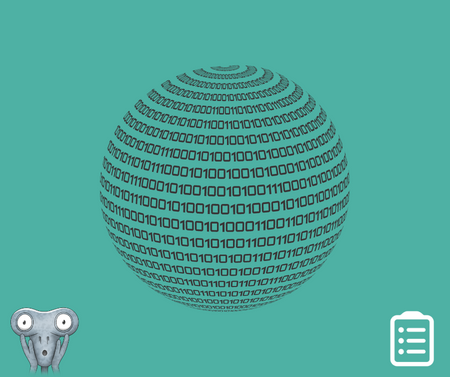 One of the many appealing aspects of low-code/no-code platforms, particularly for those with little to no coding experience, is their ability to cover a wide range of useful business areas through automation. Low-code/no-code are the keys to unlocking the coding door, whether you're creating the next company email campaign or customer survey, or looking for real-time organisational insights and workflow automation. 
There's also a chance that low-code/no-code platforms are being used in your workplace without your knowledge. After all, tools like Microsoft Excel and PowerPoint are nearly ubiquitous in many businesses nowadays, and most non-tech employees use these programmes daily to solve problems in their departments. Such tools are becoming increasingly popular, especially given their ease of use and low learning curve. It makes no sense to have a data scientist and a graphic designer on hand in every team just so it can do its day-to-day work. It's not only impractical, but it's also an unsustainable business practice. 
---
The Rise of Citizen Developers
"Citizen developers" refers to people who work in non-technical roles such as operations, sales, and human resources. They typically have little to no coding experience. Many businesses have quickly recognised the value that citizen developers can bring to an organisation as a result of their day-to-day responsibilities. Because such employees have first-hand knowledge of the problems that need to be solved and the current tools at their disposal to solve them, their inclusion in the development process should theoretically make the end product more effective and reliable. While an outside developer may be more skilled, they may not fully understand how a team will use their programme or what unexpected issues may arise.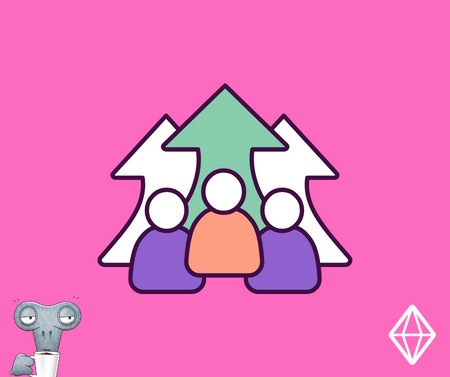 Nonetheless, while "citizen developers" enable many businesses to enter the world of software development, they should not be viewed as a means of "replacing" qualified developers. In fact, ZDNet argues that, while there is a lot of noise around the hottest programming languages and the evolution of Web3, blockchain and the metaverse, none of this will matter if the industry doesn't have highly skilled software developers to build them. 
The rise of "citizen developers," fuelled by the ongoing "Great Resignation" and software developer shortage, is by no means a "temporary" solution to these problems.  They should not, however, be viewed as a long-term solution for companies looking to enter or make an impact in the world of software development. 
---
Should Entrepreneurs Be Using Low-Code/No-Code?
As previously stated, the low-code/no-code movement enables anyone with no technical knowledge to bring ideas to life with minimal effort (but rather a lot of creativity). 
While some coding is still required for low-code applications, these platforms are primarily designed for developers (or those with a basic understanding of coding). These platforms are an excellent way for good coders to work faster, especially on menial tasks. 
In contrast, no-code uses visual drag-and-drop interfaces to create a variety of applications without writing a line of code. 
On paper, low-code/no-code appears to be a universal solution that all businesses should implement right away. While there are numerous advantages to using low-code/no-code platforms, there are some important disadvantages to consider before implementing these platforms.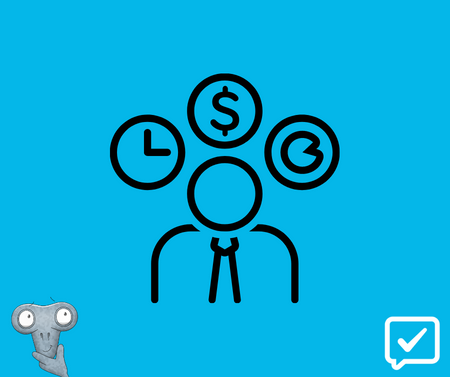 I won't go into too much detail about the pros and cons of low-code/no-code platforms because I've already covered this in a previous article (which you should definitely check out if you want to learn more about these platforms!).  
There really are some great benefits of low-code/no-code applications. They're a cost-effective way of building new applications and bringing your new ideas to life. They're also simple to use, thanks to the use of simple building tools, allowing you to test faster and accelerate innovation. 
However, some training may still be required to fully understand how to implement such applications into both the team and the overall organisation. When implementing these platforms to increase overall efficiency, training teams to become citizen developers can take up valuable time. Also, because these platforms aren't as widely used as well-known programming languages, the resources required to learn them can also be limited. Furthermore, due to the overall simplicity of these collaborative platforms, one size rarely fits all, with these applications not always meeting the needs of the project. 
There is certainly a debate about whether low-code/no-code applications can truly replace the need for a fully qualified software developer to be on hand. To be honest, as with most applications and tools, it really comes down to the needs of the company, including ongoing projects and the business sector. If you're a small team with limited financial resources, obviously investing in a low-code/no-code application may be a better option than looking for a developer (especially with an ongoing shortage). 
The most important takeaway is this: Understand your project's/organisation's needs thoroughly in order to better understand the limitations of using such applications. 
---
The Future of Low-Code/No-Code
According to Emergen Research, the global no-code development platforms market was worth USD 12.17 billion in 2020 and is expected to rise to a value of USD 68.05 billion in 2028, with a revenue CAGR of 24.2% during the forecast period. 
The increasing need for faster application deployment and the rising need to improve productivity are two of the major factors driving global no-code development platforms' market revenue growth. Increasing demand for paperless management systems across various industries is also expected to boost global market revenue growth in the coming years. 
However, security concerns due to a lack of control and template limitations are expected to stymie growth in the global no-code development platforms market over the forecast period.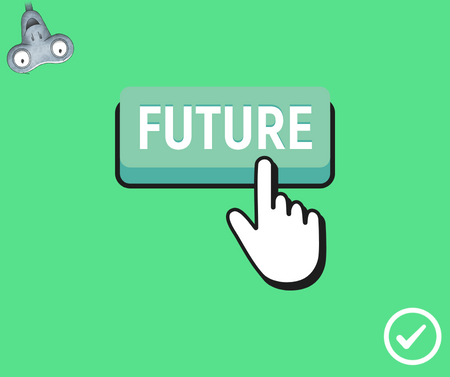 Despite certain disadvantages of low-code/no-code, the rise of these platforms is seemingly unavoidable due to a variety of factors. Firstly, the IT skill shortage will persist in the future, as businesses require more enterprise technologies than ever before. Secondly, platforms will become more powerful, customizable, and refined, making them more accessible to users of all skill levels. These "citizen developers" offer companies with finite resources the chance to provide some competition in a rapidly expanding (and arguably bloated) development market. CEO of Stack Overview, Prashanth Chandrasekar, has stated that the combination of "citizen developers" and low-code/no-code tools "are democratising software development and providing opportunities for more people to build technology, prompting more innovation across industries." By reducing the entry requirements, low-code/no-code has meant that there are now greater opportunities for talented individuals from non-tech or non-academic backgrounds to enter the field of software development. In fact, according to a 2022 survey by developer recruitment platforms CoderPad and CodinGame, 81% of tech recruiters now readily hire from 'no-degree' candidate profiles. 
Nonetheless, Chandrasekar adds that the use of low-code/no-code development platforms is not a guaranteed long-term business strategy. They state that "without taking the time to learn the fundamentals of writing code or the context in which code is used, developers using low-code or code suggestion tools will hit a limit in the quality and functionality of their code." This echoes the notion that low-code/no-code solutions are not a "one-size-fits-all" business practise.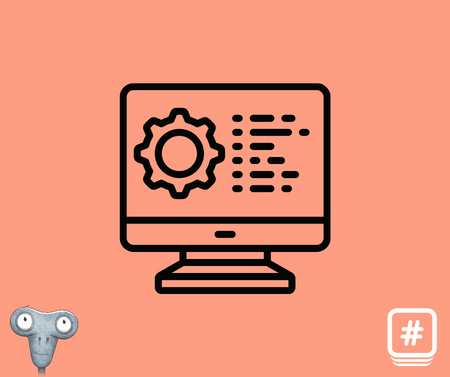 It is also important to note that we live in a technological age, where "Generation Z" (those born after 1997) have grown up surrounded by smart technology, laptops, smartphones, and IoT devices, making it nearly impossible to avoid technology on a day-to-day basis. 
What does this mean exactly?  
As with most things, the more you are exposed to it, the more aware you become, making you technologically smarter and capable. The use of voice assistants (such as Google Home or Amazon's Alexa) is a great example of this. Using such systems seemed strange a few years ago, with many people either laughing at the idea of having a digital assistant in the home or being concerned about the possibility of a "Terminator"-style scenario that results in the rise of the machines (starting undoubtedly with your smart fridge). Nonetheless, voice assistants are now arguably well-integrated into many people's lives (although I still keep one eye on my fridge at all times, just in case). The adoption of low-code/no-code platforms in the workplace can be predicted in the same way, with Gartner predicting that non-IT professionals will build most of our tech products and services by 2024. 
---
Final Thoughts
According to Gartner, in the future, applications will be designed and developed by the teams that will subsequently use them. Gartner analysts state that this will make the previous technological and organisational silos of application development obsolete – such as automation, integration, and governance.  
The report goes on to state that, by 2025, 70% of new applications developed by enterprises will be based on low-code or no-code tools, compared to less than 25% in 2020. A big reason for this is the adoption of "citizen developers" by companies looking to compete in the software development market. 
With that being said, the adoption of low-code/no-code will continue to shape the future of software development. Not only has such technology been instrumental in making the world of coding more approachable (and arguably less scary), but it has also closed the knowledge gap for all those involved.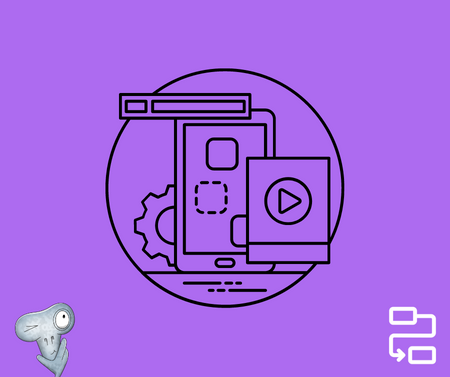 Low-code/no-code can be argued to become the de facto standard method for creating almost any application and will be leveraged to create an eco-system where numerous new apps can be quickly built, tested, and deployed. 
The previous notion has been that low-code/no-code is too early for businesses due to not being scalable nor being able to withstand the number of users. However, as with most technology, their capability and performance will only improve with time. The current limitations to low-code/no-code could soon become obsolete later down the line as this form of technology spreads and improves. 
---
Zenforms as a No-Code Solution
Zenforms is a no-code web form application that allows you to create forms and surveys to connect with those who matter the most to you. It is designed to be adaptable, user-friendly, and ideal for collaboration. Its applications are virtually limitless thanks to a wide range of intuitive and creative form-building features. 
Create standalone forms with a single click, without the need for a website. Alternatively, you can embed a form on your existing website using an "iframe."  
Zenforms enables you to better understand ongoing projects, collect valuable data for the next product launch, or simply collect valuable feedback from your community! 
Perhaps the best aspect of Zenforms is its integration with the rest of the Zenkit Suite! 
Just like other Zenkit applications, Zenforms works in perfect harmony with the rest of the Zenkit Suite!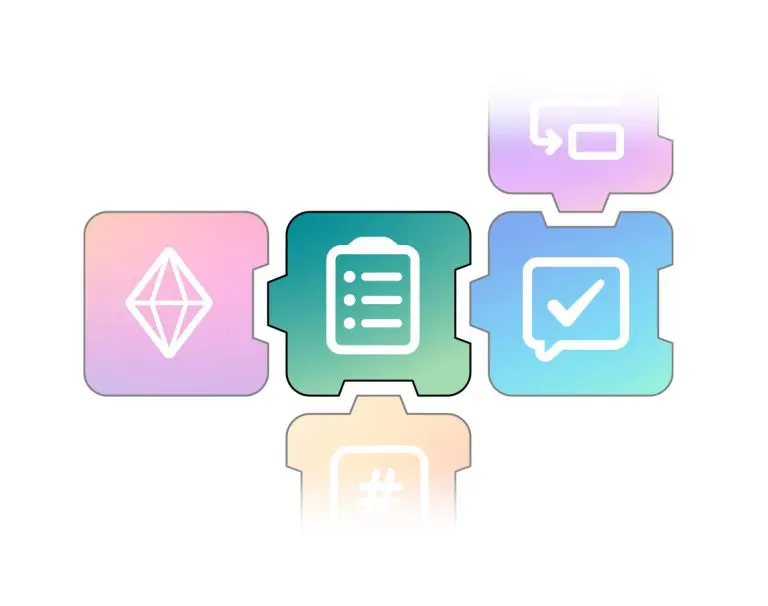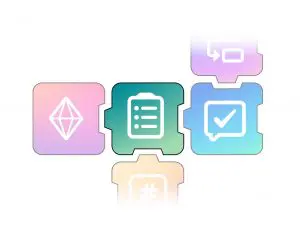 So, once you've collected your data with Zenforms, you can use To Do to create tasks, Hypernotes to create knowledge bases, Projects to analyse results, Base to structure work, and Zenchat to communicate with your team! 
FREE 20 MIN. CONSULTATION WITH A PROJECT MANAGEMENT EXPERT
Wanna see how to simplify your workflow with Zenkit in less than a day?
Book a free demo