How to Improve Your Freelance Productivity
Discover how to freelance productively while working to your own rhythm

There is nothing more fulfilling than accomplishing your tasks and beating deadlines. This idea applies to the realm of work. As an employee, you want to go home having accomplished all your assignments for the day. After all, productivity is the workforce's contribution to a business that keeps it going and going.
But what if you're a freelancer? Apparently, there is a line drawn between a full-time employee and a freelancer in terms of productivity. The latter involves contracting with some clients, committing to certain projects, and meeting deadlines as agreed by both parties. As such, ensuring productivity can be difficult for freelancers.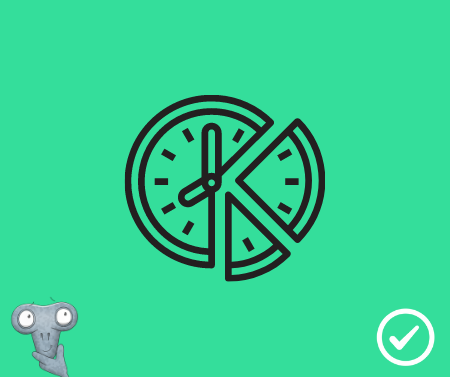 While freelancing comes with tons of benefits and some perks, it has several challenges. Freelancers often face some distractions, no face-to-face interaction, lack of training and support, limited tools and resources, and even a lack of motivation. All these can compromise one's productivity. Hence, it's crucial to learn some productivity techniques and integrate them into your work routines.
Fret not, as we've rounded up some practical tips for freelance beginners. Continue reading to learn our important freelancer productivity tips.
---
The Growing Popularity of Freelance Work
Freelancing has become increasingly popular in recent years. Think of the trend aptly called The Great Resignation, which has become apparent during this pandemic. As businesses are dealing with a surge of resignations, it looks like many are setting their eyes on freelancing.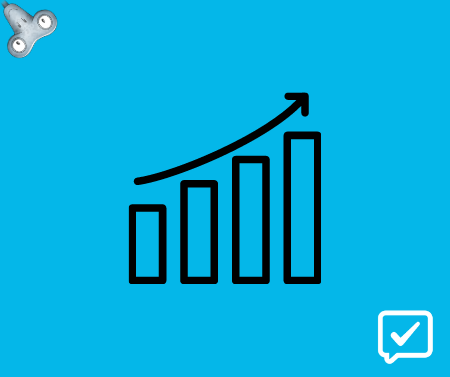 In fact, Forbes reported that the freelance workforce in the United States is approximately 57 million, which is expected to grow in the next few years to come. Another survey revealed that about 20% of today's employees (equivalent to ten million people) are looking to do freelance work. This survey was conducted by Upwork, one of the largest freelance platforms on the web.
The facts and figures above only show that the freelancing community has been growing and growing. For a deeper understanding, let's understand what freelancing is in the following section.
---
What is Freelancing?
In a nutshell, freelancing is a contract-based profession where individuals use their knowledge, skills, education, and experience to provide services to a handful of clients. This means that freelancers work for themselves, not for a particular business.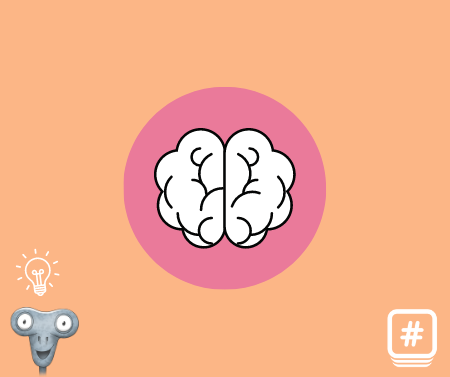 Sure, freelancers may have contracts with companies or organizations as independent contractors. But they are ultimately considered self-employed. They are an independent labourer, taking short-term work and getting paid per project.
Keep in mind, however, that freelancers are responsible for almost everything. Aside from getting clients and some projects, they have to set their work hours, track their time spent on projects, and bill their clients. They even have to take care of their own employment and taxes.
---
The Pros and Cons of Freelancing
Max Wesman, COO of GoodHire, said that "many individuals have taken the plunge into the world of freelancing. Some are now even looking to switch from being employees to being freelancers."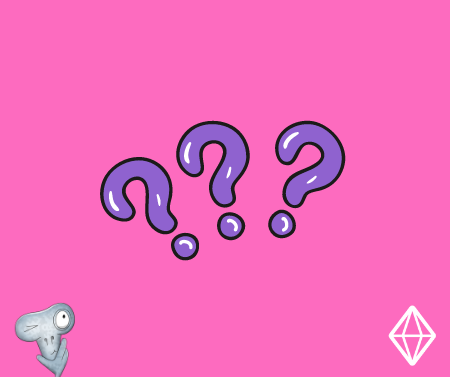 There must be some good reasons individuals are jumping onto the freelancing bandwagon. Wesman mentioned some undeniable benefits of freelancing, as follows:
The perks of remote work
The flexibility of working hours
Lucrative pay
Leveraging knowledge, skills, and expertise
Fulfilling passion
But on the other side of the spectrum, Wesman recognized some potential drawbacks of freelancing, as follows:
Scarcity of clients (at times)
Lack of benefits
Job insecurity
Accountability
Isolation
Paying own taxes
Wesman suggested valuing productivity and making the most of your freelancing work. "If you are productive, there's a bigger chance of you getting more projects and even earning more clients in the future." Hence, productivity is key to successful freelancing.
---
10 Productivity Tips for Freelancers
Now that we understand what freelancing is and the importance of productivity, let's tackle some productivity techniques. Here are ten productivity tips, including a bonus tip for freelancers: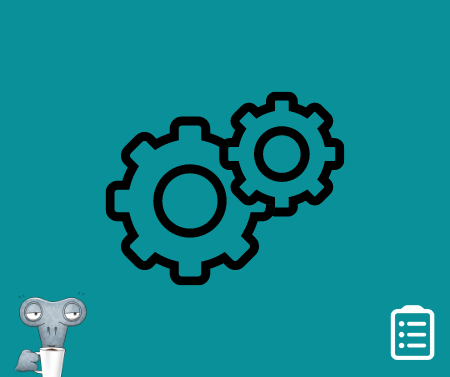 1. Get a Realistic Workload
Freelancers are responsible for searching for clients and taking on some projects. As such, you should know your capacity and take the time to gauge your productivity.
First off, assess your knowledge, skills, and expertise concerning the projects you accept. Second, see how many projects you can take in a given timeframe and how fast you can deliver.
If you're a beginner, start by working with one client and taking one project at a time. You can gradually ask to increase your workload. Eventually, you'll be able to take on more projects from multiple clients in the future. Still, the rule of thumb is: don't bite off more than you can chew.
2. Set Project Goals
Pursuing any project must always start with goals in mind. Whether launching a business or accomplishing something, setting goals can make a difference in your productivity and the outcome.
If you take a particular project, set your task objectives first and see how you can meet them. With goals in place, you'll be properly guided, impacting your productivity.
David Patterson-Cole, the CEO & Co-Founder of Rora, believes in the power of goal-setting. "In our years of experience in helping clients negotiate, we always advise them to start with goals in mind. Those with clear goals are most likely to succeed in their endeavours."
3. Create a Schedule
For the most part, freelance work isn't streamlined. It's not like working in a company where you have a log-in and log-out schedule with breaks in between.
As a freelancer, you most likely need to create your schedule, especially if you have multiple projects from different clients. You can come up with a to-do list manually if that works for you.
It's best to use a digital calendar to plot the day and time for accomplishing your tasks. You can even leverage automated tools that will help you manage your tasks. These will help you stay on top of your projects and be more productive.
4. Have a Dedicated Workspace
As freelancers aren't employed by companies, they are working remotely for the most part. You might probably work from home most of the time. You can also go to a nearby coffee shop or a co-working space to work if you have a personal device and internet connection.
Regardless, you must have a dedicated workspace for your freelance work. This workspace must be the most ideal environment for working, as it can impact your overall productivity.
In addition, it's best to invest in tools and equipment and set up your workspace at home. But even if you're working outdoors, make sure your workspace has fewer distractions.
5. Focus on Your Passion
Most freelancers choose the freelancing route because they'd like to pursue their passion, whether writing, graphic designing, or web designing.
As a beginner, the best advice you can get is to take a project you're passionate about and make money out of it. Why? You'll most likely be more productive and successful in these endeavours.
The Vice-President at Motivosity, Logan Mallory, noticed that some of the most successful employees are those passionate about what they're doing. "In most cases, they're the most productive team members. That's why we've come up with employee engagement software that seeks to reward the best employees in a company or organization."
This idea of passion and productivity applies to freelancing as well.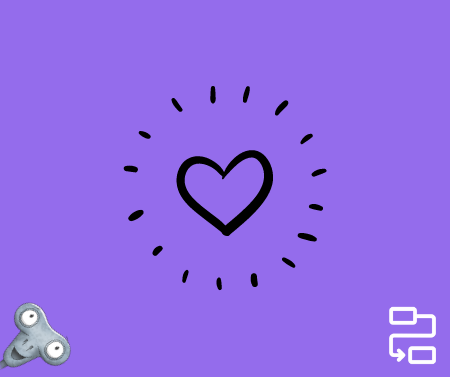 6. Communicate with Your Clients
Brian Dechesare, the Founder & CEO of BIWS, believes in the power of communication in business. "Communication among stakeholders involved in a business diffuses clouds of confusion, eliminates misunderstanding, boosts relationships, and inspires productivity."
In freelancing, it can be hard to communicate and collaborate with your clients online. It's a lot different if you get to interact with them face to face. But thanks to digital tools and technologies, they pave the way for virtual offices that now allow seamless interaction.
As a freelancer, make it a habit to communicate with your clients to ask for clarification and guidance. That way, you'll be more productive and effective in what you do and accomplish. In the end, communication is key to success.
7. Harness the Power of Time Management
The word 'time management' has long been overused in business, but it remains relevant up to this day. It goes without saying that if you want to be productive, you should manage your time.
As a freelancer, here are some of the most effective time management tips for you:
Eisenhower Decision Matrix: This productivity method focuses on prioritizing tasks as a way to manage time. It specifically helps you decide on what tasks to tackle first and last based on the order of urgency and importance.
The idea revolves around these: 1.) if it's urgent and important, do it first; 2.) If it's important but not urgent, decide when to do it; 3.) If it's not important but urgent, delegate it to someone; and 4.) If it's not important and urgent, delay it.
Eat-that-frog Rule: This productivity method entails prioritizing the most difficult, extensive, and important task in a set in a given project. The Eat That Frog book by Brian Tracy revolves around identifying important matters, setting clear goals, and being productive. If this works for you, then eat that frog!
The Pomodoro Technique: This time management technique is perfect for those who can't help but procrastinate. The idea is to work for 25 minutes and rest for 5 minutes, and then repeat. You can have this set multiple times during your shift. It's a great way to stay extremely focused and motivated for a period of time while anticipating a five-minute rest you deserve.
8. Leverage Productivity Tools
Freelancing can be a bit complicated, especially for those who are just starting. It's hard to find clients, send proposals, and schedule interviews. It's a lot harder to take on some projects from some clients, organize tasks, and get them done.
As such, you need to be as efficient and organized as possible. It's best to take advantage of productivity tools. You can invest in a project management tool for organizing tasks, a chat app for communicating with your clients, and a time-tracking tool to monitor your progress and productivity.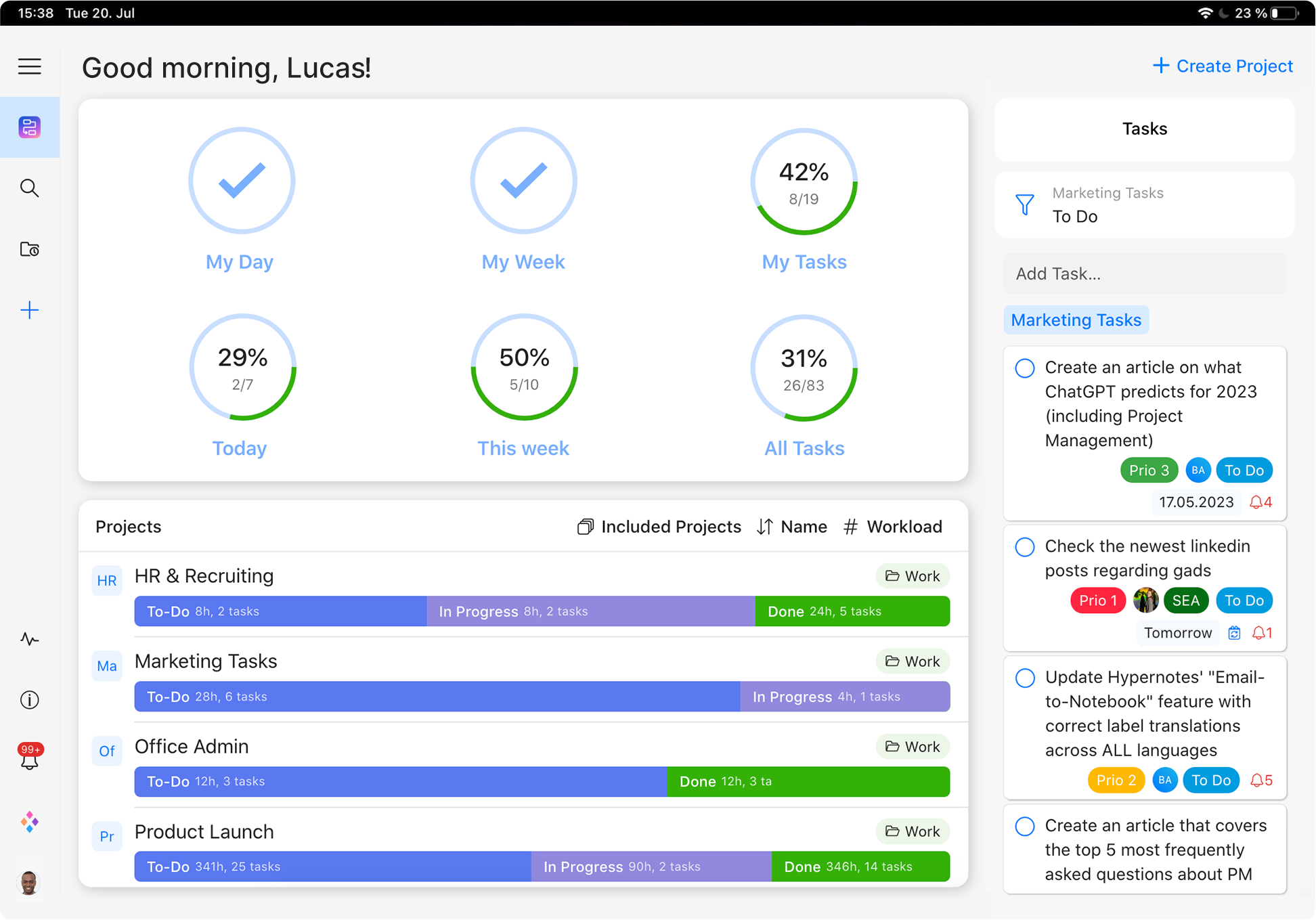 Discover the ultimate project management tool.
Sign up for free today!

9. Take a Break and Reward Yourself
Did you know that taking breaks and rewarding yourself should be a part of the overall equation? As a freelancer, you may be busy and preoccupied with your projects.
As such, it's crucial to take a break once in a while to avoid getting stressed and burnt out. Taking a rest will allow you to recover and get ready for the next tasks. Doing so will make you all the more productive.
But once you're done accomplishing a project, don't forget to reward yourself. In the end, you should capitalize on your freelancing work.
10. Bonus Tips: Practice Self-care for Productivity
Are you looking to be a productive freelancer? Then, you must be physically, emotionally, and mentally well. That's why you must not neglect yourself in exchange for laborious freelancing work. Be sure to take good care of yourself to be more productive.
That said, here are bonus self-care tips for you:
Eat healthy and nutritious foods.
Drink plenty of water.
Exercise regularly.
Get enough rest and sleep.
Strive to have a work-life balance.
Maintain social interaction with family, friends, and colleagues.
Be mindful and stay positive.
Self-care is crucial to your overall health and well-being. By being physically healthy and mentally well, you'll be more successful at your freelancing.
---
Freelance Productivity for Personal Career Success
In business, productivity is key to overall success. But as a freelancer, it is key to achieving your personal success in terms of career growth and advancement. The more productive you are, the better you can deliver. This means the more clients you'll work with, the more consistent projects you'll get, and the better you'll be paid.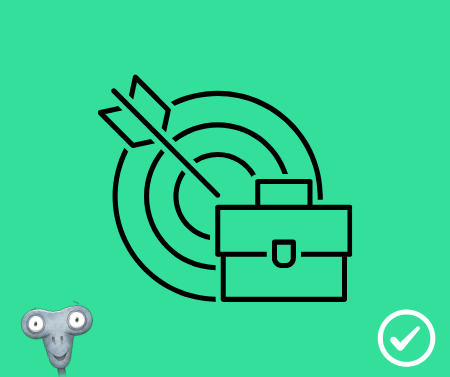 As a beginner, consider the freelancing tips for improving your productivity recommended above, from getting a realistic workload to focusing on your passion to rewarding yourself. All of these will set your freelancing career on the right footing and help you navigate in the right direction. In time, you'll see yourself grow and succeed as a freelancer.
---
Zenkit Projects as a Productivity Tool
Zenkit Projects is the ideal solution to improve your productivity when freelancing. Not only does it connect to the rest of the Zenkit Suite (for free), giving you access to knowledge management, project management, team collaboration (if needed), as well as task management, it gives you access to the best productivity tools to ensure you stay productive throughout your working day:
"Dedicated resource planning" to give you a clear overview of the time and resources needed to complete a particular task
"Offline support" so you can work from anywhere without relying on a strong WiFi connection
"Bulk actions" save you from repetitive clicking
"Recurring items" for regularly occurring tasks
"Formulas" for quick calculations
"Global views" for an overview of all ongoing projects
"Checklists" to ensure what needs doing has been done
"Calendar synchronisation" means you'll never miss an appointment or deadline again
And plenty more!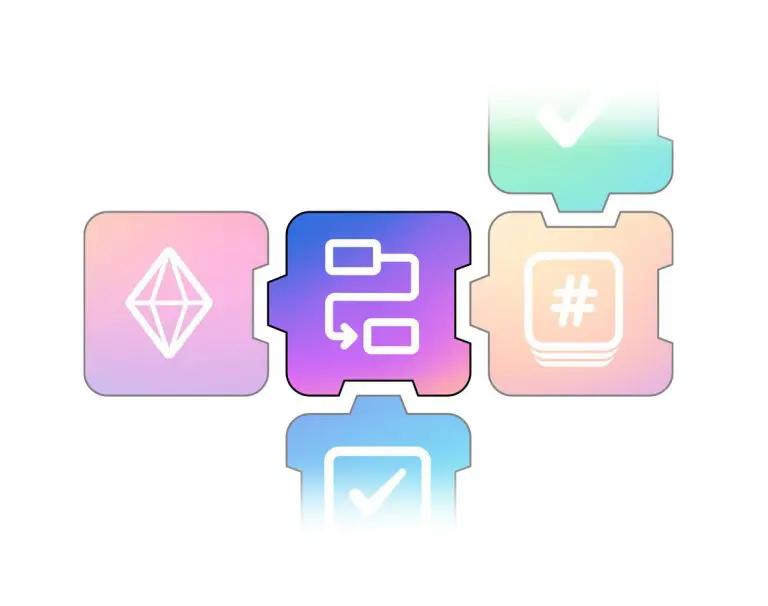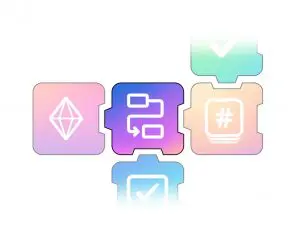 ---
The Zenkit Suite gives you access to the best apps for productivity.
Learn to master the Suite in our Knowledge Base!
FREE 20 MIN. CONSULTATION WITH A PROJECT MANAGEMENT EXPERT
Wanna see how to simplify your workflow with Zenkit in less than a day?
Book a free demo