How Kanban boards can benefit your team
The visual aid that harmonizes your development process
You already know how a Kanban board can help you with your personal productivity, but how can it benefit those working in a team environment?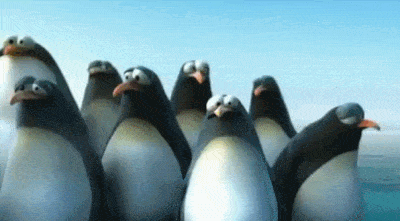 Already a popular project management tool within software development companies, adapting the Kanban method is gaining traction in other industries as an effective way to help teams move forward. So, even if you're part of a team that doesn't work in software development, that doesn't mean you won't benefit from a Kanban board!
But before we delve into how it can benefit your team, here's a quick refresher on what it actually is.
What is a Kanban board?
A Kanban board is a visual management tool used by those who follow the Kanban method, an approach that allows you to "design, manage, and improve flow systems for knowledge work." Its objective is to provide a visualization of the work process, so as to help the development of a product or service run as smoothly as possible.
A Kanban board can be either physical or virtual. While physical ones are a great place to start, there are limitations on what they can offer — I mean, post-it notes and a marker can only take you so far in terms of storing info — which is why we'll focus on digital in this article.
So, let's talk digital Kanban boards…
The benefits of using Kanban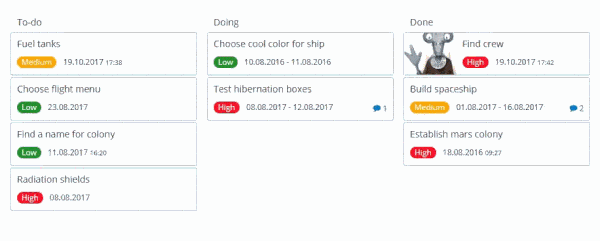 Many software management tools (like Zenkit!) offer electronic Kanban boards as a feature. Not only do they require less legwork compared to their physical counterparts, but some of the best online Kanban boards are often free of charge or offer free trials. In fact, so refined is Kanban board software nowadays, that most even include a Kanban board app — handy for teams that include off-site workers!
Accessibility is, of course, not the only benefit of implementing a Kanban board to your team's project. Here are a few more.
It's a time-saver!
As part of the Agile practice, implementing a Kanban board will enable your team to continuously improve throughout the development process. What this basically means is that, by using a shared visual management tool, each team member is able to see all activity involved in the project process, and should any issues arise, the transparency provided will allow it to be rectified swiftly and early on in the process. This inevitably allows enough time, and resources for your team to continue producing a high quality product or service.
…And easy on the eye
The visual element of a Kanban board is not only a pretty design, but, as visual beings, enables us to process information easier. The best online Kanban boards will give you the option to select a layout theme and tailor your digital Kanban board, making it user-friendly and accommodating to every team member.
Your Kanban board illustrates your work stream. In its simplest form, it is divided into three columns that represent the main stages of the development process; To Do, In Progress and Done. This visual layout showcases the movements within the project lifecycle, keeping the whole team on course and on track. Having a visual aid on hand will also ensure individuals don't forget, and prioritize, urgent and important tasks.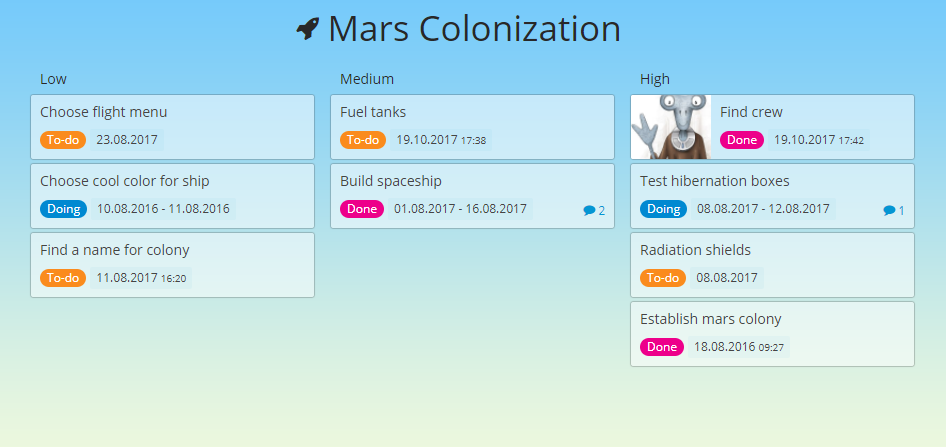 It also keeps productivity balanced
A core principle of Kanban, limiting the amount of work-in-progress will keep workers from spending time on menial tasks. This limits the risk of work overload and the productivity flow being slowed. The visualization of workflow can also ensure even streams of productivity, and help predict the project delivery time.
…And harmonizes the development process
Using a Kanban board allows every team member to track the progress of a project at any time. Being able to see how each co-worker is doing with their tasks will also encourage communication and further collaboration. For example, should one team member see another working on a task for longer than expected, and therefore maybe hindering the whole process, they can communicate with each other and discuss how they can help to resolve the issue together. Because as the saying goes, "there is no 'I' in team". This truly does resonate when it comes to delivering team projects.
---
Digital Kanban boards can offer your team an array of project management solutions. If you're interested in taking the first steps, sign-up your team to Zenkit, where you can enjoy free use for up to five people.
Already part of a team of avid Kanban board users? Do share your experiences on how your team adjusted and how well it's assisted your project!
Cheers,
Dinnie and the Zenkit Team