How to Assemble the Perfect Project Management Team
Top quality teamwork really can make the dream work

It takes a village to raise a child, and the same can be said for the successful implementation of a project. Here are the villagers you'll need on your project management team to make it happen.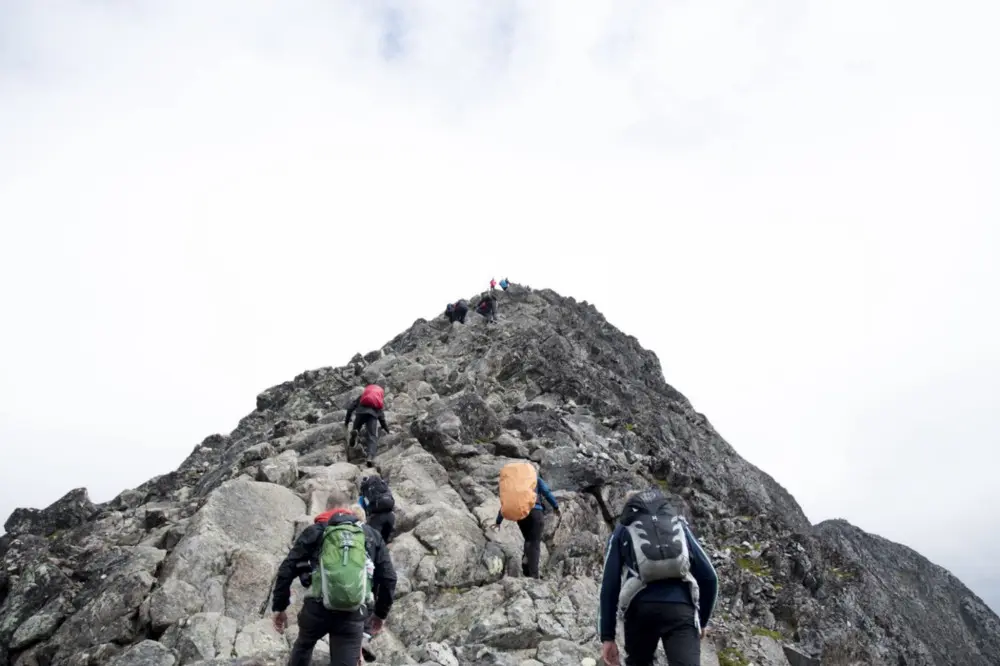 Projects vary from big to small and are prevalent in just about any industry you can think of. So depending on which line of work you are in, and the size and nature of the business or organization, your members will vary. However, there are key roles that every project management team should ensure they have.
---
The Key Members Every Project Needs:
Project Sponsor
A member of senior management, and someone who has a vested interest in the project's outcome, the 'project sponsor', also known as the executive sponsor, secures resources, provides direction, and champions the project at the executive level. They hold overall accountability for the project and are the ultimate decision-maker with nothing — such as changes to the project scope — happening without their approval. As the business representative, they are the communication link between the project team, the stakeholders, and the business community.
---
Project Manager
This is the gal, or guy, who's at the centre of it all. The person whose role it is to initiate, plan and execute the project, usually with the help of team management tools. In line with the project sponsor's objectives, the project manager constructs the team's goals, and how they will tackle them. It is their job to monitor the project's progress, and to look out for, and minimize, any potential risks that could affect the project's outcome. They are also accountable for the working team's performance if there isn't a team leader involved.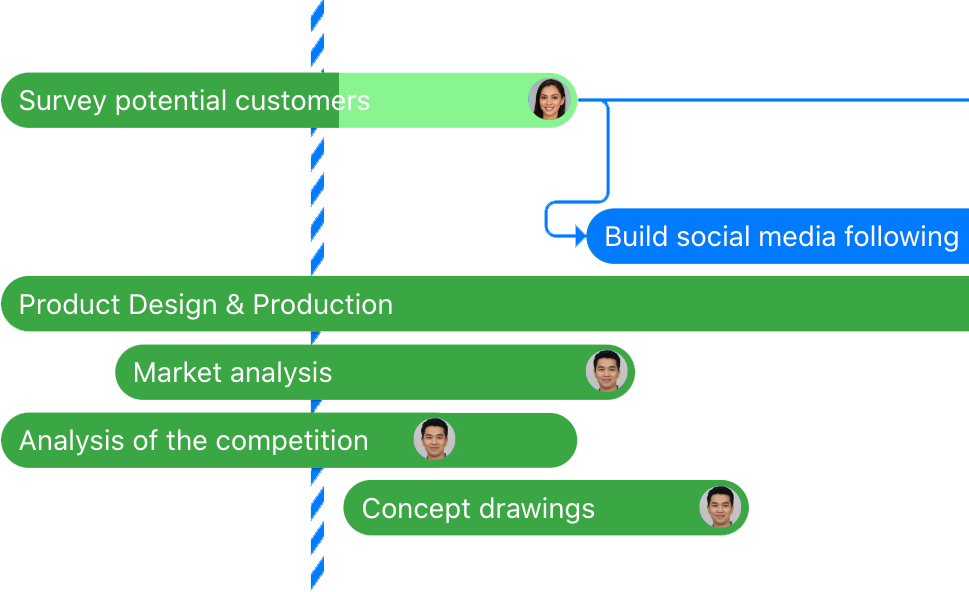 Maximize your team's efficiency with our project management software.
Sign up for free today!

---
Working Team Members
At the heart of every operation is the project's working team members. These are the people with the industry skills and expertise who are responsible for developing the product or service. Due to the highly collaborative nature of project management, the ideal group would also demonstrate interpersonal skills, and an aptitude for learning — because what good is someone who comes with a wealth of knowledge yet has trouble interacting with their colleagues?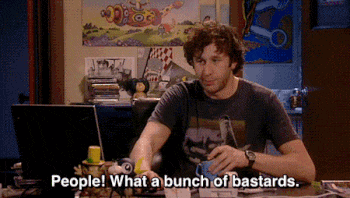 ---
In some bigger teams, you may also find these two roles:
Team Leader
Reporting to the project manager, the team leader leads the team (obvs), while also being a working member. It is their job to motivate other team members and resolve any conflicts that may arise. Without the same authority as the project manager, their influence is set through the example of their own actions and behaviour.
Project Coordinator
The project coordinator takes care of all the administrative duties so that the project manager can focus on the bigger fish to fry. Despite some of their tasks being a little mundane, such as stationery orders or minute-taking in meetings, they play a necessary and important role in the project's success.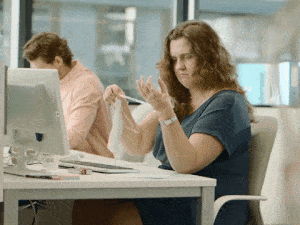 ---
The Attributes Required for Successful Teamwork
You will only get so far with a team that possesses excellent technical abilities but lacks interpersonal skills. As previously mentioned, team project management is a collaborative environment, and in order to achieve success, yours will also need to have the following attributes:
Leadership
With no one steering the ship, it may accidentally crash into an iceberg (sorry, that was too easy). It is the responsibility of the project sponsor, project manager, and/or team leader to provide direction and guidance and encourage a collaborative and accessible culture.
Commitment
Teamwork can only happen when everyone's on board and on the same page. Objectives and instructions must be clarified to the team in order for the project's end goal to be achieved. It is also very important to ensure every single member is reminded of their contribution and value as this can provide purpose, and reinforce the commitment.
Communication
An essential trait of any successful team, communication within the project management group not only encourages collaboration, but also keeps people up-to-date with the process, and ensures everyone is doing their individual tasks correctly. With everyone kept in the loop of important information, it ensures no one is left in the dark, and everyone feels part of the team.
Project Management Software
OK, so not an attribute per se, but definitely an essential factor for the successful implementation of a project. Once you introduce your team to a project management tool, you'll be able to see the benefits it can have. Software solutions are available to accommodate any team, regardless of their nature and size. For instance, if your team consists of less than five people, then you'll be able to enjoy Zenkit at zero cost.
Speaking of Zenkit, for any project managers (aspiring or old school) out there looking for an application that can provide them with the tools needed to organize their team's project management process, then look no further. Because every village could use a system that simplifies daily activity, right?
---
Does your team have what it takes? How do you keep your project team motivated and all working toward the same goal? Let us know in the comments below.
Cheers,
Dinnie & the Zenkit Team
FREE 20 MIN. CONSULTATION WITH A PROJECT MANAGEMENT EXPERT
Wanna see how to simplify your workflow with Zenkit in less than a day?
Book a free demo
READY TO TAKE YOUR BUSINESS TO THE NEXT LEVEL?
Sign up for a free demo and receive an exclusive discount. Limited slots available, act now!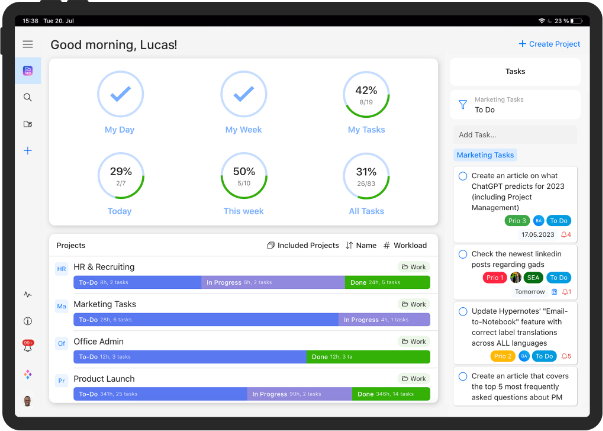 Book a free demo