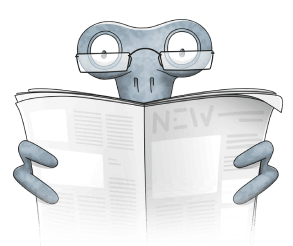 Newsletter sing-up ->
How to Improve Time Management Skills for Students
Trying to accomplish everything in college can seem impossible, but it doesn't have to be!

Being a student can be tough.
You have exams to pass, group projects to contribute to, a class attendance record to maintain, and social life to upkeep.
Trying to accomplish everything might seem impossible, but it doesn't have to be!
This is where time management can be your friend.
---
The Importance of Time Management for Students
I know this isn't the first time you've heard someone tell you how crucial time management is. Knowing how to manage your time well is a transferable skill that will not only get you through college, but it's something that can help you throughout your life.
Time management can be difficult, it's not an inherent skill for many people. However, it can be developed. (Especially with the help of templates and tips!)
The benefits of time management for students include knowing how to organize, prioritize, and coordinate tasks and activities so that you have enough time to accomplish everything you need and want to.
That's right, time management makes it possible for you to meet study expectations and have a social life and maintain a healthy lifestyle.
---
How to Get Better at Time Management for Students
Visualize your studies
It's no secret that a huge part of success in college comes down to studying. Whether it's for an exam, a group project, or catching up on required reading, it seems never-ending. Having a study planner can ensure you have everything under control.
Studying can get overwhelming, but having a visualized plan in place can help you overcome any feeling of defeat and direct you toward your goals.
It can help you to track all of your tasks and provide you with the structure for your day-to-day life. You'll know when to study for a certain class or when a particular assignment is due. It can also help to prevent procrastination as you're aware of impending exam dates and assignment deadlines.
This Zenkit study planner template enables you to track everything you need from readings and quizzes to exams and projects.
Get the Study Planner template.

You can categorize your tasks by their type or which class they belong to. Including details such as a due date will keep you in check with your deadlines and ensures that you won't miss anything important.
Outline your thesis
Writing a thesis or dissertation can be a very stressful time. Not only can it take up months of your life but the result of it can heavily influence your overall grade.
It involves collecting a lot of information which is why having an outline can help you to manage all the research, feedback, and resources you gather.
Get the Thesis Writing template.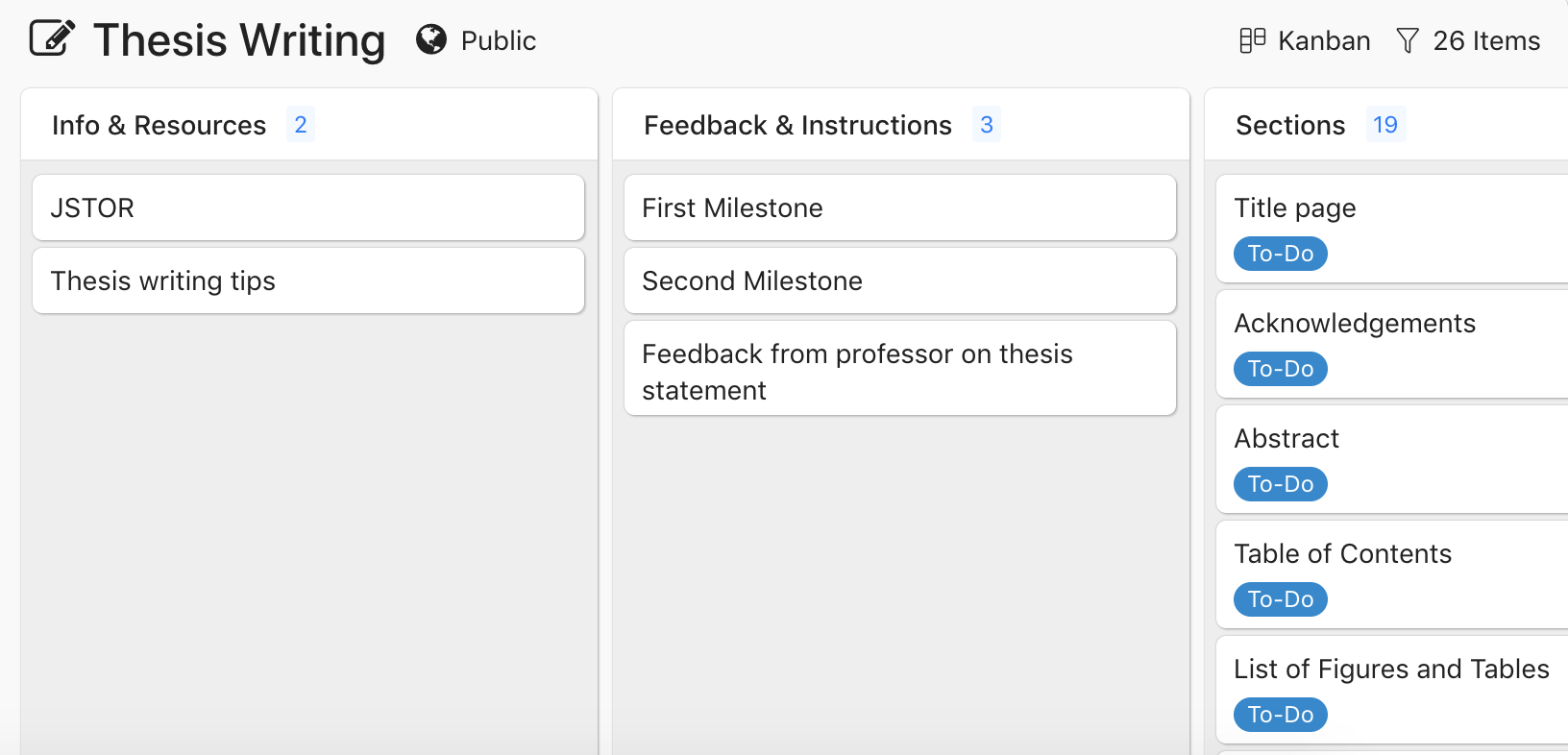 Using a template to write your thesis can help you to stay organized from the outset until the very end. Having it all recorded on a thesis planner can help to ensure that you get everything you need to get done on time.
Plan your meals ahead
The stresses of studying and college responsibilities can lead to unhealthy eating habits. When you have a lot on your plate the last thing you want to worry about is what to eat. You grab whatever is easy and affordable and most of the time, those two put together don't equate to a healthy meal.
As I've stated before, meal planning isn't solely for mothers and health enthusiasts. If you spend a little time planning what you're going to eat in advance, you could benefit from saving money, avoiding food wastage, and keeping a balanced diet.
Using a Zenkit meal planner template is a great way to organize recipes and write shopping lists. 
Get the Weeknight Dinner Planner template.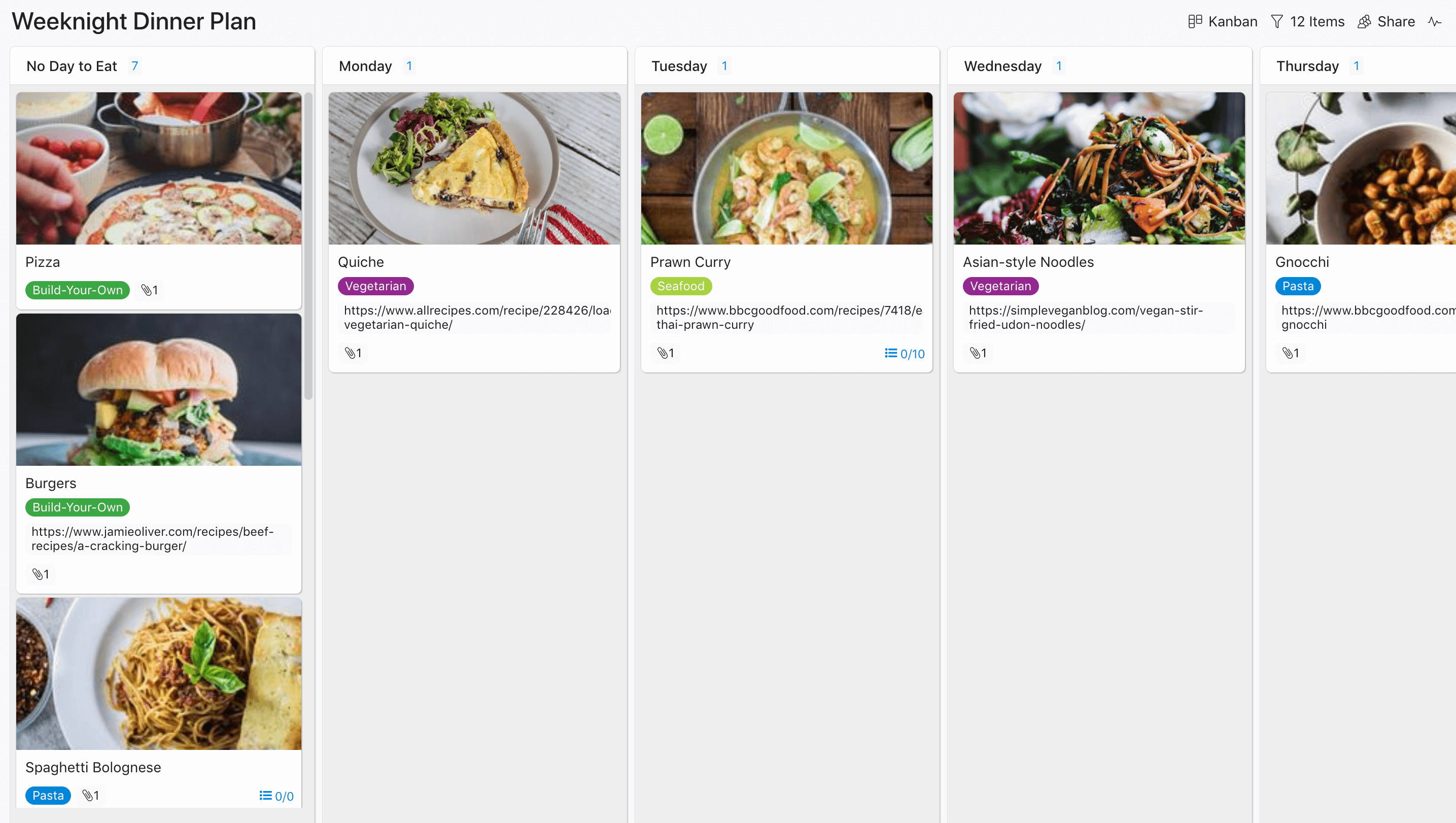 Keeping an archive of recipes can save you the effort of having to decide on what to eat for every meal. And as someone who's had to cook for themselves for a while now, I can safely say that that's what takes up half of your time. Knowing what you're going to cook ahead of time also makes grocery shopping easier.
Time management for students doesn't only involve planning and preparing for university. In order to ensure you're able to perform at your very best, you have to be conscious of your lifestyle habits as well.
---
5 Student Time Management Tips
Being a student can get stressful, but effective time management can help alleviate some of that stress. Here are some tips to keep in mind when you're feeling under pressure:
1. Set realistic goals
I get it, you have lots to do, but if you set yourself more goals than you can handle, then you're setting yourself up for failure. If you find that your workload is too big, then consider doing one less class this semester.
2. Write everything down
Even if you have superhuman memory, it wouldn't hurt to write everything down. Having a record of everything means you will be less inclined to forget things, whether it's a project due date or the name of an author you wanted to look up later.
3. Prioritize
You can't do all your tasks at the same time (say no to multitasking!). So, to ensure you are using your time effectively, determine which tasks are the most important and complete them first. Use a checklist to arrange your tasks in order of importance and work your way down.
4. Get enough sleep
Relying on coffee and energy drinks to stay up so you can study more can actually be detrimental, not only to your health but also to your concentration. As well as taking regular breaks from studying throughout the day, ensuring you get a good night's sleep can do wonders for your focus and productivity.
5. Use flashcards
Flashcards are a great way to study. You can brush up on everything you need to know for an exam at any time, whether you're waiting for the bus, in the post office queue, or while waiting for your food to cook. Get your Zenkit flashcards here!
---
Image credit: Alexis Brown via Unsplash
---
Final Thoughts
While being a student involves a lot of studying, it's not the only thing about it. There are lots of new people to meet, activities to partake in, and social groups to engage in. And in order to experience all of this—while getting awesome grades—you need to know how to effectively manage your time.
What's your favourite time management tip for students?
Cheers,
Dinnie and the Zenkit Team