The Productivity Methods You Can Use All-Year-Round
A list of tried-and-tested techniques for any time of the year

Welcome to 2020!
Not only is it a new year, but it's an entirely new decade. With new beginnings, there's always a desire for a fresh start. That's why New Year's resolutions are so popular among the masses.
However, New Year's resolutions are a fickle topic. While making them isn't an issue, it's the whole "sticking to them" part that gets a bit tricky. We're only midway through January and it would come as no surprise if more than half of your resolutions have already become unstuck. If this is the case, don't be disheartened as 80% of new year's resolutions fail anyways.
While I understand that a new year seems like the ideal time to get yourself into gear, there's always an added pressure that comes with New Year's resolutions, which is probably why so many of them fail.
This article isn't going to be about tips on how you can stick to your resolutions (we did that last year). It will merely serve as a reminder to not worry if you do belong to the 80%, because self-improvement and being more productive shouldn't be exclusively reserved for the beginning of the year.
Instead, we hope that providing you with a list of tried-and-tested productivity methods will give you more value.
---
Productivity Methods for Any Time of the Year
1. Getting Things Done®
Getting Things Done®, or GTD® for short, is a popular time management technique created by David Allen. The framework focuses on organizing and tracking tasks by forcing you to add context and structure to them.
GTD® banks on a collection of lists that you use to organize anything and everything that comes to your mind. The idea is that you capture and process these things following a workflow of 5 steps:
Capture

: write down the things that have your attention. You can use anything from a note-taking app, an actual notebook, or even your email inbox.

Clarify

: process what it means – is it actionable, do you have to do something about it?

Organize

: arrange where it belongs, whether it's adding it to your calendar or filing it away.

Reflect

: review your lists regularly and make changes to accommodate your current situation.

Engage

: now's the time to do. The last step simply encourages you to take action of the task.
So, whether you need to improve task management in your personal or professional life, GTD® is a method that can help get you on track.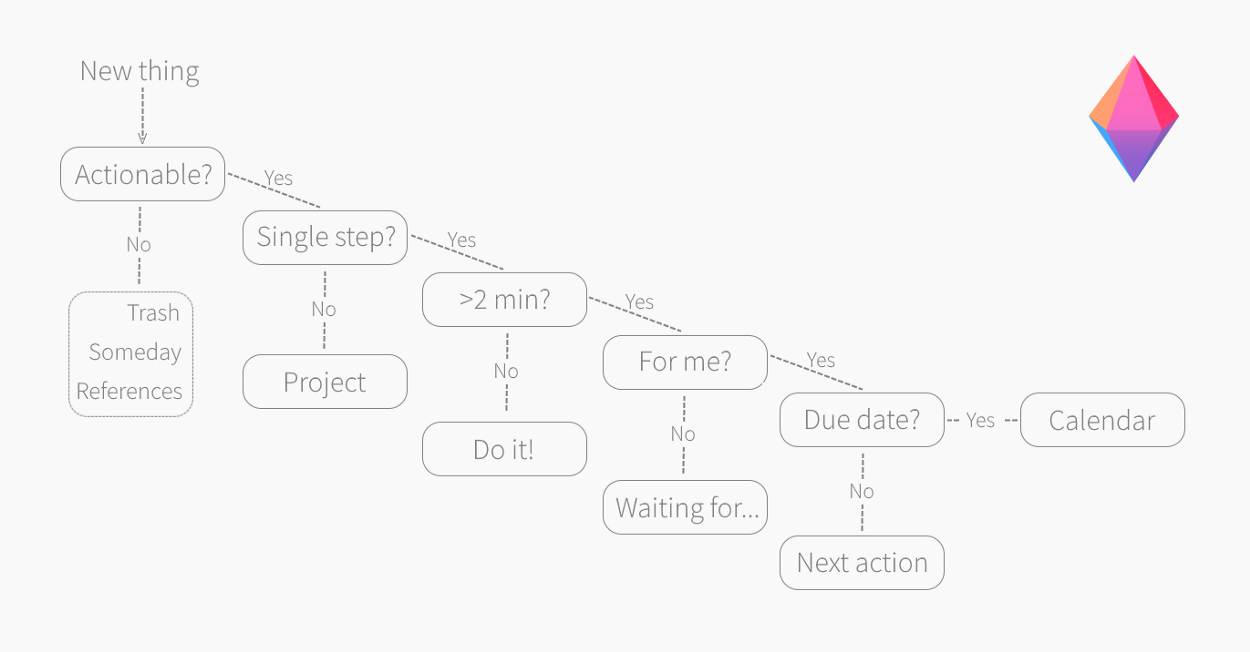 Want to get started with GTD® in Zenkit? We've got you covered.
2. Eat That Frog
If procrastination is your undoing then perhaps metaphorically eating a frog can help you. Brian Tracy coined the term "eat that frog" in his book, Eat That Frog! 21 Great Ways to Stop Procrastinating and Get More Done in Less Time.
The term can be traced back to Mark Twain's famous quote, "if it's your job to eat a frog, it's best to do it first thing in the morning. And if it's your job to eat two frogs, it's best to eat the biggest one first."
The idea is to tackle your biggest task first, as anything else that comes afterwards won't seem as bad. The feeling of accomplishment you'll receive once you complete your "frog" will spur you on to tackle all the other tasks in your list.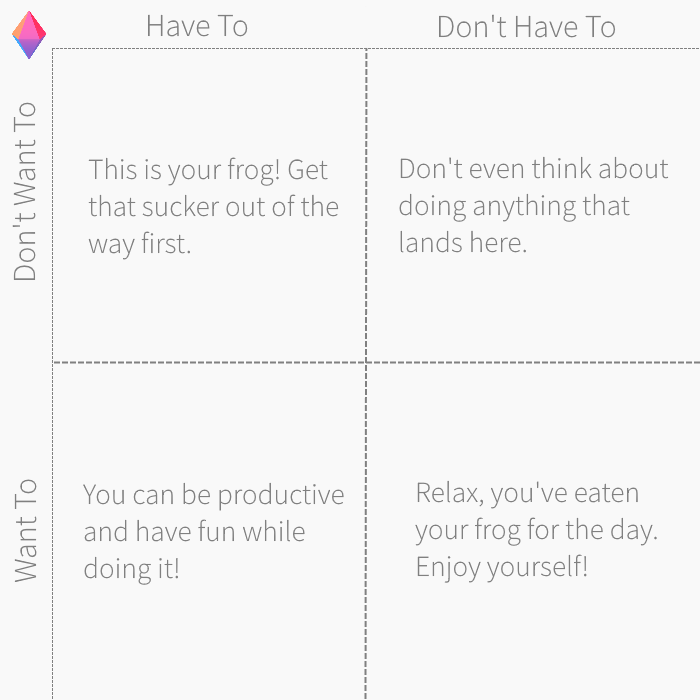 3. Don't Break the Chain!
'Don't break the chain' is a technique said to be recommended by comedian and actor, Jerry Seinfeld, to programmer and aspiring comedian, Brad Isaac who published it in Lifehacker in 2007.
How it works is pretty simple! Grab yourself a calendar and place it somewhere visible. For every day you complete the task you set for yourself—in Isaac's case it was writing jokes—mark it on the calendar.
"After a few days you'll have a chain. Just keep at it and the chain will grow longer every day. You'll like seeing that chain, especially when you get a few weeks under your belt. Your only job next is to not break the chain."
The reason this approach works well is due to the effect of habit. When you repeat something over and over again, it becomes a habit. As they say, consistency is key. Also, the visibility of your progress (the marks on your calendar) serves as motivation to help keep you going.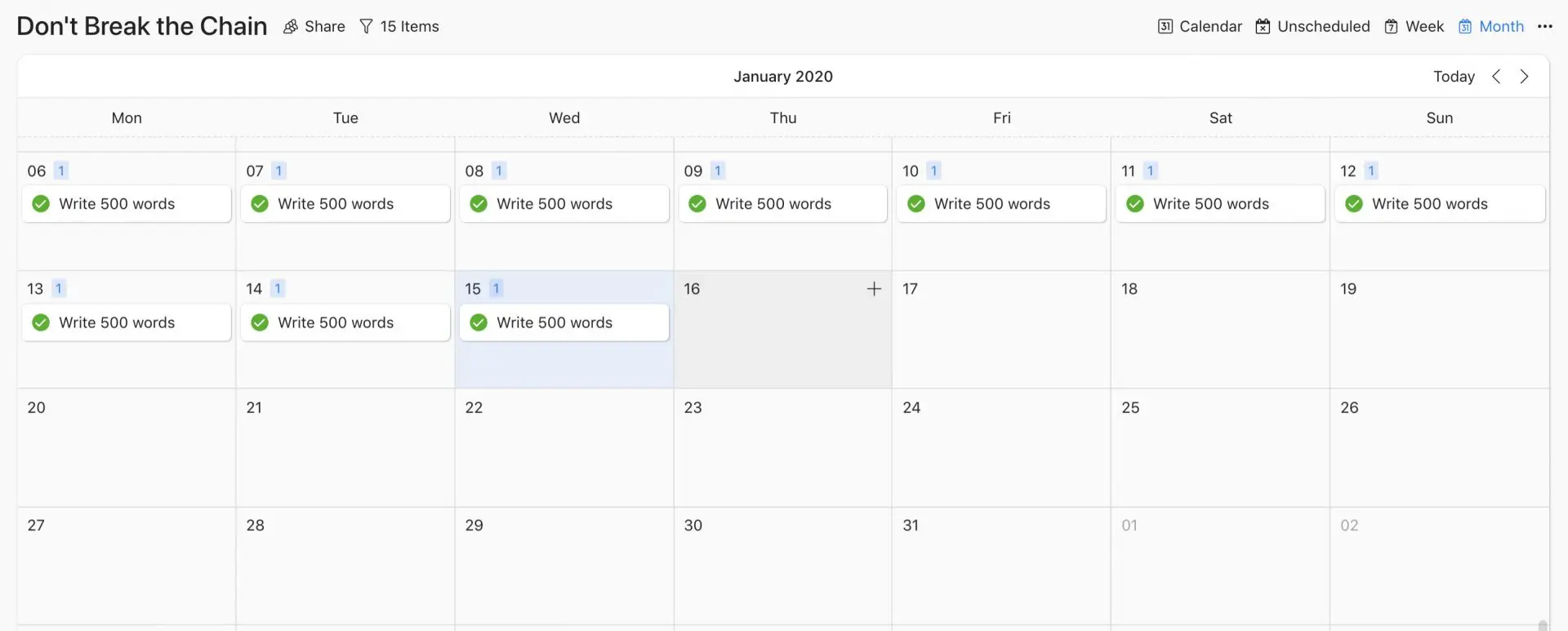 ---
Final Thoughts
That's all for our first post of 2020. We wanted to keep it short and sweet. In the coming weeks, you can expect an assortment of articles including more project management methodologies, how to best use Zenkit, and an introduction to all the incredible new features and tools we have coming out this year!
As always, if you have any topic suggestions or questions, don't hesitate to leave us a comment. 🙂
Cheers,
Dinnie and the Zenkit Team
FREE 20 MIN. CONSULTATION WITH A PROJECT MANAGEMENT EXPERT
Wanna see how to simplify your workflow with Zenkit in less than a day?
Book a free demo
READY TO TAKE YOUR BUSINESS TO THE NEXT LEVEL?
Sign up for a free demo and receive an exclusive discount. Limited slots available, act now!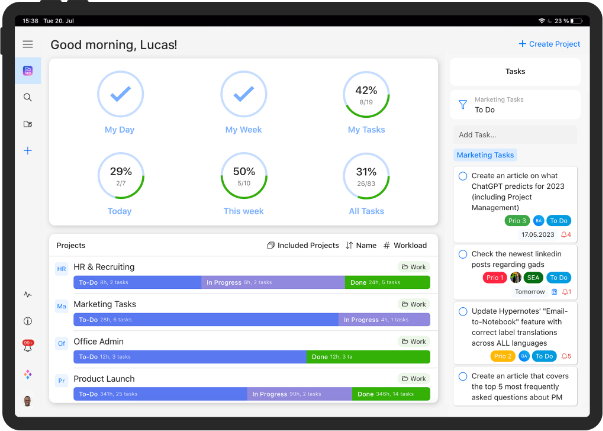 Book a free demo