Productivity Pros: An Interview with John Zeratsky
We speak to designer and author of Sprint and Make Time about what he does to maximize efficiency
We love sharing productivity tips here at Zenkit, but once in a while, we're happy to take a back seat and let the experts take the wheel.
In the past, we've interviewed productivity experts David Allen, the creator of Getting Things Done, and YouTuber, Francesco D'Alessio, and this time around, we have designer and author of the bestselling productivity books, Sprint and Make Time, John Zeratsky.
In this interview, John discusses how the ideas for his books came about and how he keeps himself productive as a solo worker after long stints working for tech giants, Google and YouTube.
(Regular readers of our blog may recognize him from our previous article: How to Make Time Using Tactics Backed by Jake Knapp and John Zeratsky.)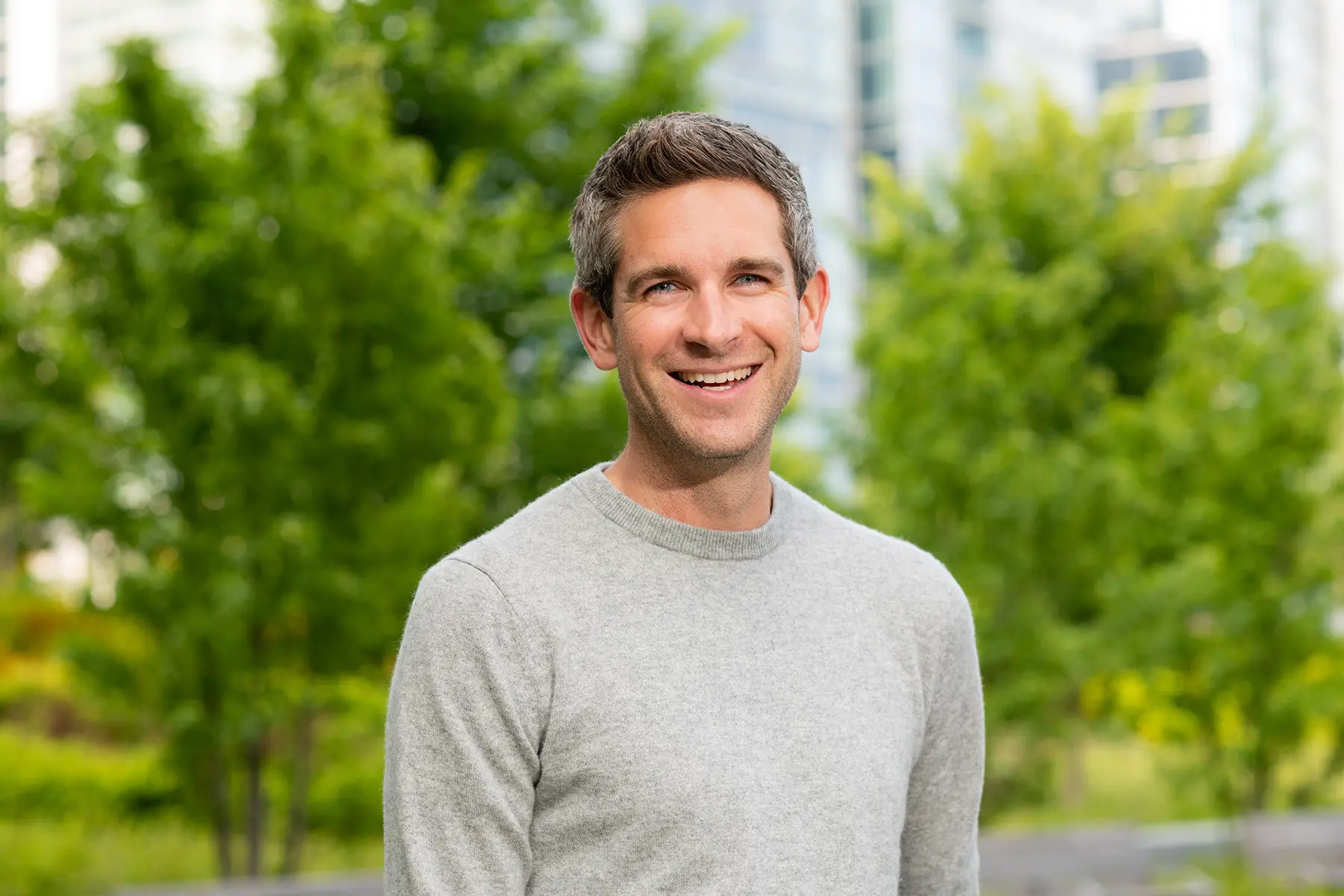 Briefly explain who you are and what you do
I'm a writer and designer on a mission to help people make time for what matters. That includes the Design Sprint process, which I helped develop at Google Ventures (GV), and Make Time, a daily framework for focusing on what matters. 
I created both systems, and the books about them, with my friend and longtime collaborator Jake Knapp. In 2017, I quit my job at GV and spent about 18 months traveling with my wife on our sailboat. Now we're starting the next chapter of our life, and I'm focused on writing, speaking, and teaching workshops, with a few other projects in the early stages. 
Where did the ideas for Sprint and Make Time come from?
I've actually been interested in focus and time since I was a little kid. (Weird, right?) I grew up in a very small town in the pre-Internet era, so to keep myself busy, I got into all sorts of nerdy projects: art and design; writing, recording, and playing music; programming my graphing calculator; you get the idea. So at a young age, I developed an appreciation for the uninterrupted time that enables deep focus on rewarding projects and pursuits.
By my late 20s, I was a successful designer in the tech industry, but I was spending most of my day sitting in meetings and dealing with email. I would do my actual work at night, which was okay because I was in my 20s, but it wasn't a great long-term strategy for my work or my personal life. In 2011 I got a job at Google Ventures, and I got to see inside all of these cutting edge, bold, promising startups. I couldn't believe it—they also struggled to make time for their most important work! I became obsessed with how to fix this problem for the teams I was working with and for myself.
In a stroke of luck, I met Jake Knapp in early 2012. He had begun to experiment with this new team process he called a Design Sprint. It was pretty early (I think he had done maybe 5 or 10 sprints at that point) but I could see that this had the potential to transform how teams focused on their most important work. We brought Jake to our team at GV and began running sprints together. We tweaked and refined the process itself, and used the whole experience as a laboratory to experiment with the defaults of how people spend their time. 
After maybe 50 or so sprints, we started writing about the process and how we were using it. People started to notice, and asked us lots of questions about how to run their own sprints, so decided to write a book about the Design Sprint process and how it can be used. By 2015 we had run more than 100 sprints. Our book Sprint came out in 2016, and since then we've watched the process spread to thousands of teams around the world.
Even before Sprint came out, Jake and I had been talking about this other book, based on our personal experiments with trying to make time—not once in a while, in an organized fashion (like a sprint), but every day, across work, hobbies, relationships, and personal life. The book was originally going to be called Today. The idea didn't really "come from" anywhere. It was just something we were really obsessed with, and we weren't satisfied with the other books about time and productivity that had been published.
We validated our ideas with articles about our experiments: things like the distraction-free iPhone, setting a single daily Highlight instead of working down a to-do list, and becoming a morning person. We found a really receptive and passionate audience for these ideas, so we decided to move forward with the book, Make Time, which came out in 2018.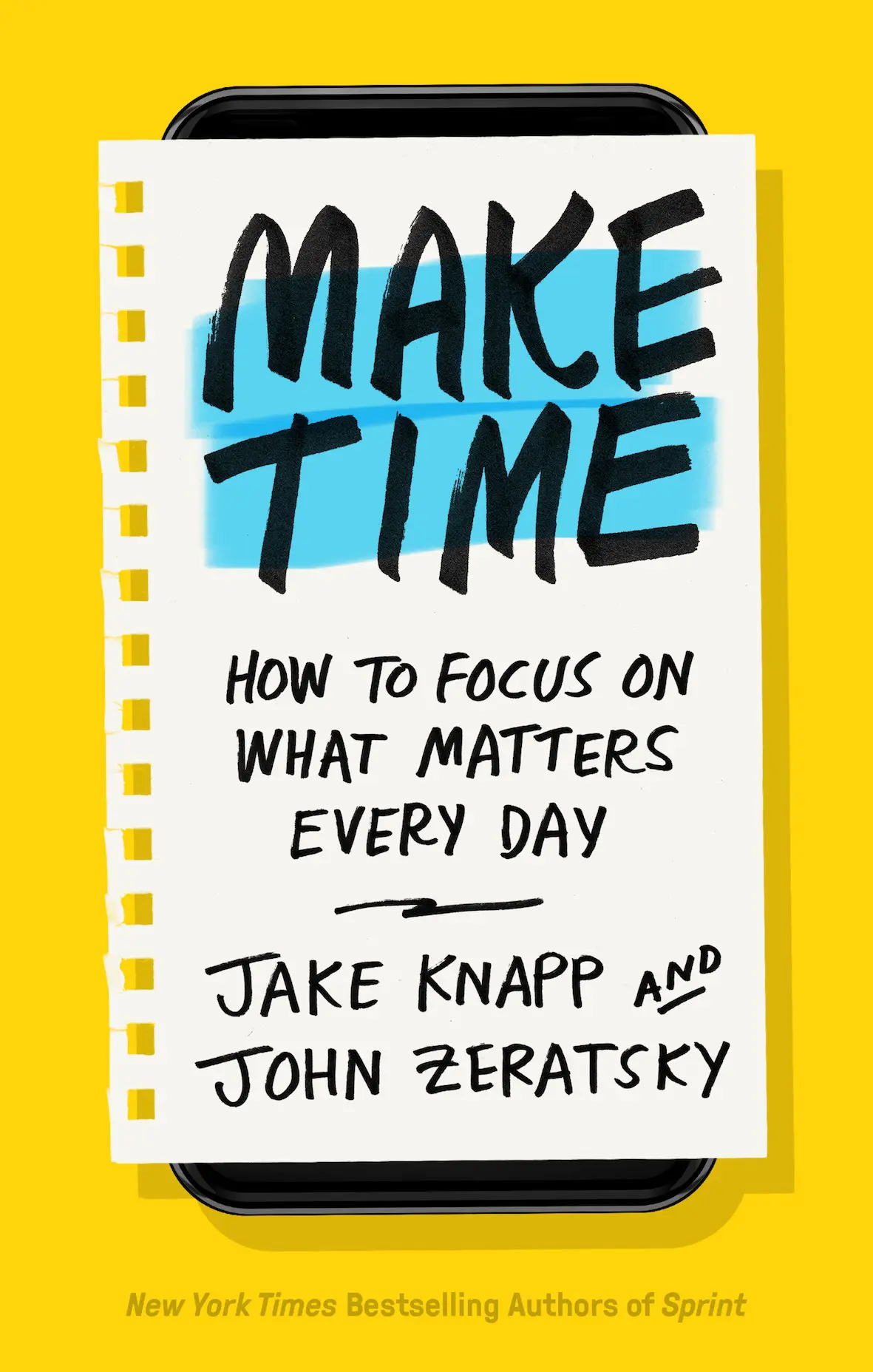 After working for companies such as Google and YouTube, you now work for yourself. What is your top tip for staying productive?
As a solo worker, a lot of the productivity and distraction challenges are the same: smartphones, social media, email, the news, etc. The big difference is that I have a lot more control over how I'm structuring my time and what I'm working on. If something needs to happen, it's on me—I don't have a team to fall back on. So it's very important that I make time for the work that matters most.
I do this by setting a daily Highlight (the single task or activity that I prioritize) and planning my day around that Highlight and all the other stuff that needs to get done. Design Your Day (tactic #13 in the Make Time) describes my approach: I literally schedule every hour, which keeps me honest, and provides a roadmap for the day so I can pour my energy into the task at hand. I don't have to constantly decide what to do next.
This approach might be even more important if you work in an office with a team, because meetings and expectations of responsiveness can make it difficult to find time for your most important work. Setting a Highlight basically lets you say, "if nothing else, what do I want to make sure I do today?" I used this approach for years while working at Google, YouTube, and Google Ventures (all fast-paced, plugged-in cultures with lots of meetings and email) and it helped me focus on the valuable work that was at the core of my job.
When you're not busy writing, designing, creating, and teaching workshops, what can we find you doing?
Reading, cooking, or exploring my city. (I recently moved to Milwaukee after eight years living in San Francisco.) I love to travel, and just got back from a walking tour of the Austrian Alps.
For many years, sailing and other boat stuff (navigation, maintenance, systems design, etc) was my primary hobby. My wife and I spent 18 months living on our boat and sailing around Central America, but we left our boat in Annapolis so that's not as much of a focus right now.
What trends in productivity do you see happening in the next few years?
I'm pretty bad at predictions, but my hope is that we'll continue to develop a cultural consciousness about the best ways to use all this new technology. The things that we struggle with—especially smartphones, social media, etc—are quite new, barely 10 years old, and we're all just trying to figure out how to use them to our benefit.
These are potent technologies with a lot of promise, but we need to get it right. The introduction of electricity, or cars, or computers was pretty chaotic too… so I don't necessarily see it as a disaster—it's part of the process of learning to thrive with something new.
---
Want to know more? Head to MakeTime.blog and subscribe to John and Jake's newsletter, Time Dorks, where you'll receive regular updates and tips for making time from the Time Dorks themselves.
Alternatively, you can find further tips and insight on productivity on our very own blog! We also cover topics such as task management, team collaboration, software, and project management methodologies.
Who would you like to see interviewed next? Share your suggestions in the comment section and we'll try our very best to get them on here! 😊
Cheers,
Dinnie and the Zenkit Team
FREE 20 MIN. CONSULTATION WITH A PROJECT MANAGEMENT EXPERT
Wanna see how to simplify your workflow with Zenkit in less than a day?
Book a free demo