CRM and Project Management: All-In-One or Separate Tools?
Two birds, one stone — or two birds, two stones?

When you take a closer look, 2-in-1s are everywhere — shampoo and conditioners, sporks, phone cases that double as wallets, and now there's even a scarf with a hidden flask! What a time to be alive, eh? But should the same apply to a system that takes care of both CRM and project management? Well, that depends…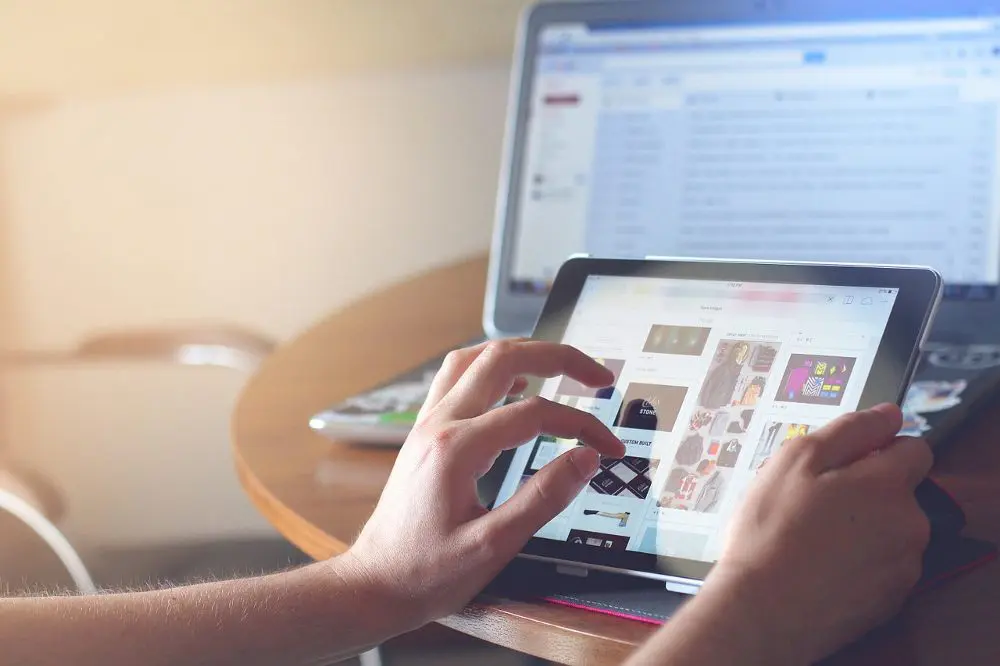 Whether it's a startup or a bigger corporation, CRM and project management are two strategies that are carried out in almost every business — and for very good reason. Both can help the business achieve higher efficiency and profitability if implemented properly. How this is done differs throughout various companies.
---
What Exactly Is a CRM?
CRM stands for customer relationship management. The term refers to the practices and technologies that are used to manage customer interactions and data throughout the customer lifecycle. The main purpose of a CRM tool is to assist in customer retention and drive sales growth, as well as manage existing and potential relationships.
Available in desktop and web-based solutions, there are many CRM tools on the market that can cater to just about any business. If you're wondering if yours cuts the mustard, here are some of the most useful features any good CRM should have:
Data manager
Reporting and analysis
Automation for customer support, marketing, and sales
Lead generation and follow-up tracking
Customization
Integration
Mobility
Contact database
---
And What Should My Project Management Tool Have?
Project management software helps to organize and simplify the project management process, allowing you to optimize productivity and achieve maximum results. Like CRM, the software also comes in desktop or online solutions. Which you choose to implement depends entirely on what kind of project you are tackling, and what kind of technology your business is accustomed to. As long as it covers most of the following essentials, you'll be good to go:
Scheduling and planning
Activity monitoring
Report generator
Budget tracking
Notification for deadlines and important info
Customization, such as Gantt charts or Kanban features
Integration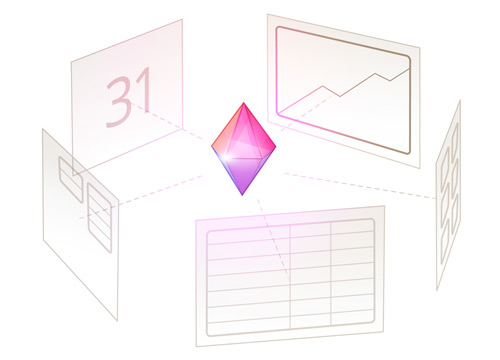 ---
You may have noticed that some of the features of a project management tool also happen to be the same as a CRM tool — so why not just have one solution? Well, let's take a look at the perks that can be enjoyed with having CRM and project management combined.
Provides visibility
With information from CRM and project management consolidated into one system, it will provide a clearer overview, and help to avoid data slipping through the cracks, which will, in turn, assist in making better business decisions. Forecasting and anticipating any issues that may arise will also be more feasible.
Offers a harmonized process
Without segregated silos, data becomes more accessible to employees. With everything connected, and everyone engaged in the one system, a more harmonized working process develops. This enhanced collaboration becomes valuable for business growth as it can have an increased impact on efficiency and productivity.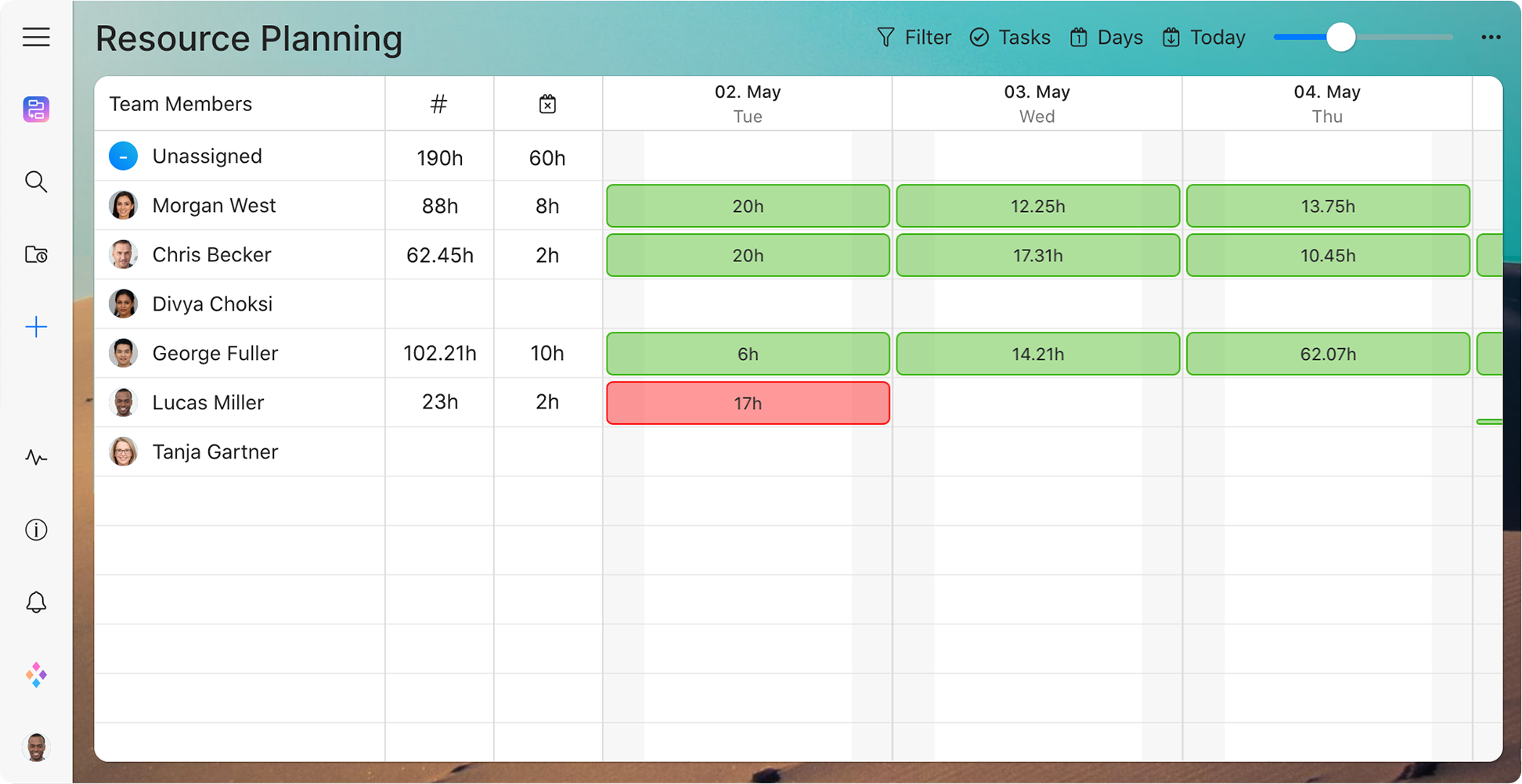 Experience seamless project collaboration and organization.
Sign up for free today!

Increases customer service
Evaluating data collected from your CRM, as well as from the projects being carried out for those customers, can be used to improve communication and interaction. Analyzing patterns and behaviour of past and existing customer relationships can also help to build new leads.
Cost-effective
Having an all-in-one solution means you won't have to keep on top of more than one payment as you'll only have one subscription, and its associated fees, to keep track of. Another plus is that both CRM and project management software are designed to regulate inventory and production costs, which can help avoid unnecessary expenditure.
---
The Biggest Benefit of Using Separate CRM and Project Management Tools
Although they may appear to be similar applications, CRM and project management tools are designed for different purposes, which makes their contribution to the business entirely different.
CRM targets external business elements such as sales, marketing, and client relationships. Its main goal is to not only retain existing customer relationships but also generate new leads. The software's primary function is to help track the activity of customer interaction, highlight the different stages of the sales funnel, and monitor the gains and losses of revenue.
This clarity helps to keep you focused on the ongoing venture of establishing new leads, which will hopefully turn into new clients. With such an important task at hand, adding project management into the mix may make things a little bit more tricky (remember, projects can't be assigned without clients).
In contrast to a CRM, the timeline of project management is not continuous and works on a per-project basis. Good project management software, like Zenkit, equips your team with the tools needed to tackle the tasks head-on. Its primary function is to foster the development of internal business activity and facilitate internal processes. A different operation to that of CRM.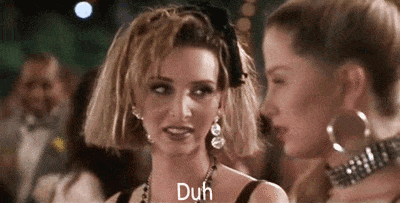 ---
So, Which Should You Go For?
Deciding on whether to select separate CRM and project management tools or a system that unifies both depends entirely on your business. Depending on what your business model looks like, the requirements needed, and the capacity of resources will determine whether an all-in-one or two separate solutions is the way to go. I mean, a fully-fledged enterprise would have different specifications, obligations, and budgets compared to a small business just starting up. Where one would benefit most from killing two birds with one stone, the other may find it a treacherous ordeal.
---
Which side of the fence is your business on? Have you implemented an all-in-one solution, or have you kept things separated? Let us know in the comments below!
Cheers,
Dinnie & the Zenkit Team
FREE 20 MIN. CONSULTATION WITH A PROJECT MANAGEMENT EXPERT
Wanna see how to simplify your workflow with Zenkit in less than a day?
Book a free demo