Take Control of Your Day with a Work Productivity App
Remember, you have the same amount of hours in a day as Beyoncé!

We live in a special time where you can find an app for almost anything, from paying your bills, to identifying plant species, to even finding your soulmate based on common things you hate. So, why not an app that boosts your productivity at work?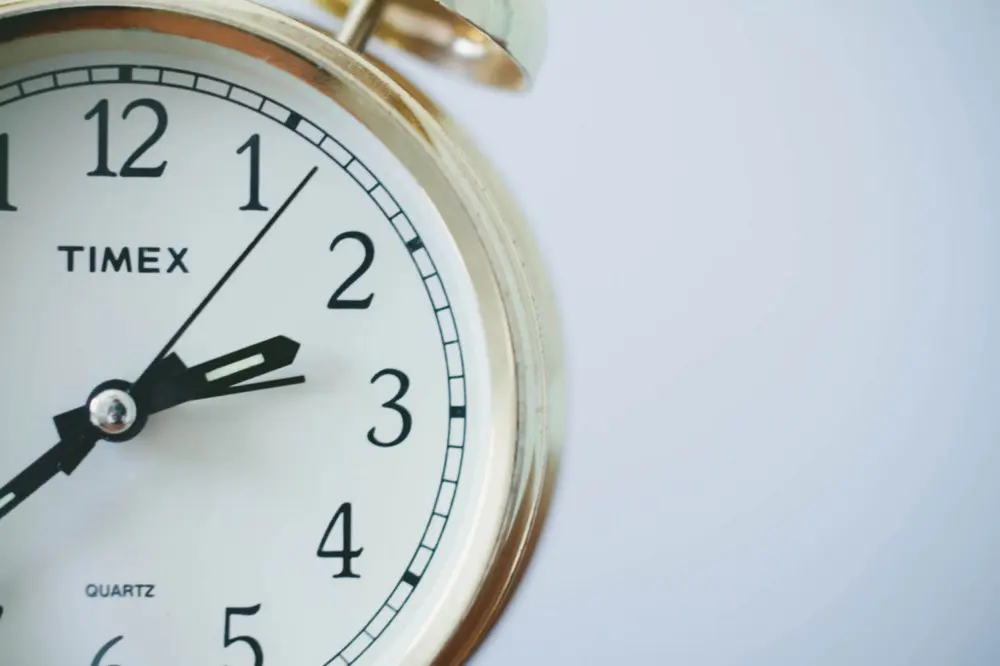 As we all know, it can be easy to succumb to procrastination at work. So much so, that some of us may need that extra bit of help to conjure up the motivation needed to get things done. Luckily for us, there are now productivity applications that can help ensure we stay on track.
---
Take Control of Your Day
A work productivity app is essentially software that helps you do your job more efficiently. Intended for business use, it allows you to produce documents, databases, graphs, and worksheets — amongst other things — as well as track your time, budget, and schedule. Available on mobile devices, it's the digital assistant that can remind you of important dates, schedule a meeting, and ensure you're sticking to your timeframes.
But for all the good they can do, they can also be counterproductive if not used properly.
People work in different manners, which is why there are many apps available to cater to everyone's style. Where one person may benefit from an app that alerts you when you're nearing a deadline, the constant reminders may drive someone else completely bonkers.
Selecting the best work productivity app depends on what you do for a living, and how you do it. The market is filled with apps that can manage your budget, let you work from home, or just keep your general organization in check.
---
What Your Work Productivity App Should Help You Do
While I've yet to discover one magical app that catapults everyone into the employee of the year, I can recommend that you look for one that includes a few, if not all, of the following features:
Orchestrate Your Workload
If your productivity app doesn't let you prioritize, organize, and schedule your work, is it even a work productivity app? Being able to coordinate the what, how, and when of your day is perhaps the number one sought-after feature.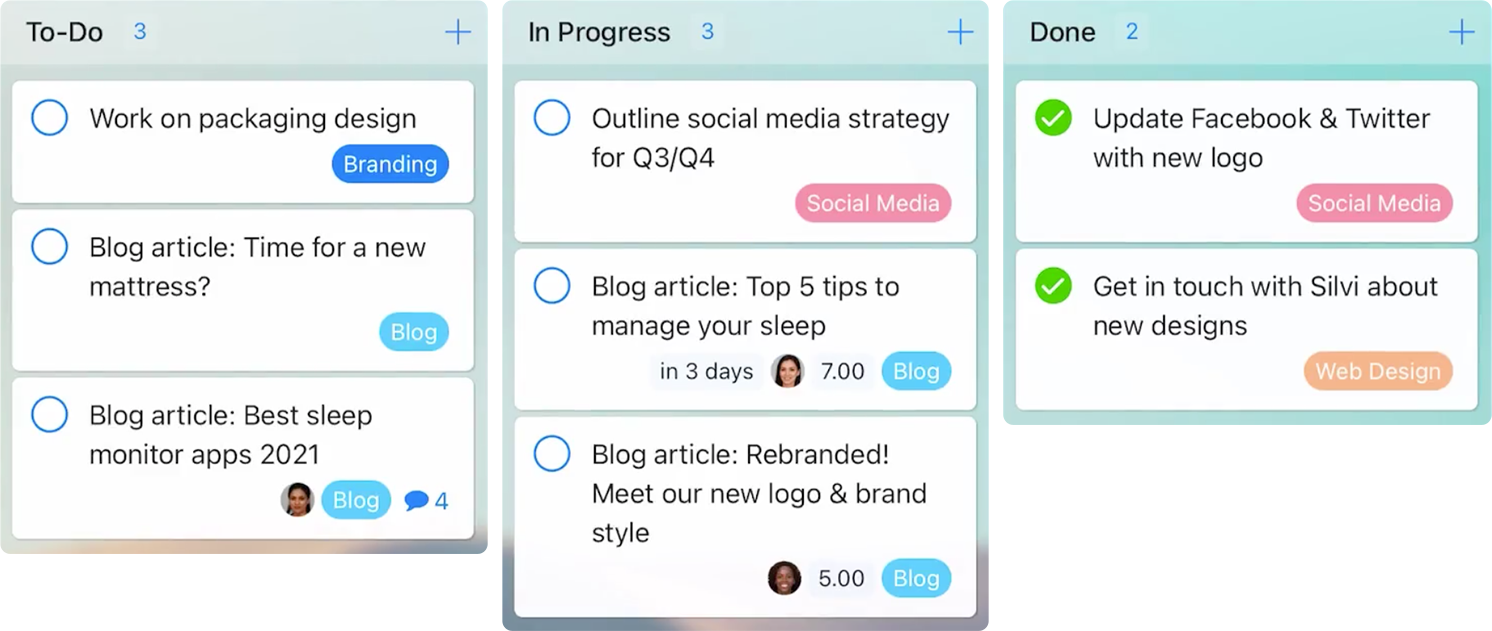 Don't let project management be a headache.
Get started with our easy-to-use project management software for free today!

Manage Your Time
Having your time managed scrupulously can help you achieve more. That's not to say that simply having a work productivity app will be the elixir to your time management woes. The prioritizing part is still your responsibility, however, the app will keep track of the time spent on activities, and help keep you on schedule.
Capture Your Ideas
Never forget an idea or an important piece of information with a convenient note-taking device at your disposal. Whether it's a simple notepad tool, or something a bit fancier like a mind map, having an app with you wherever you go means you'll never fall short of having a place to store your thoughts.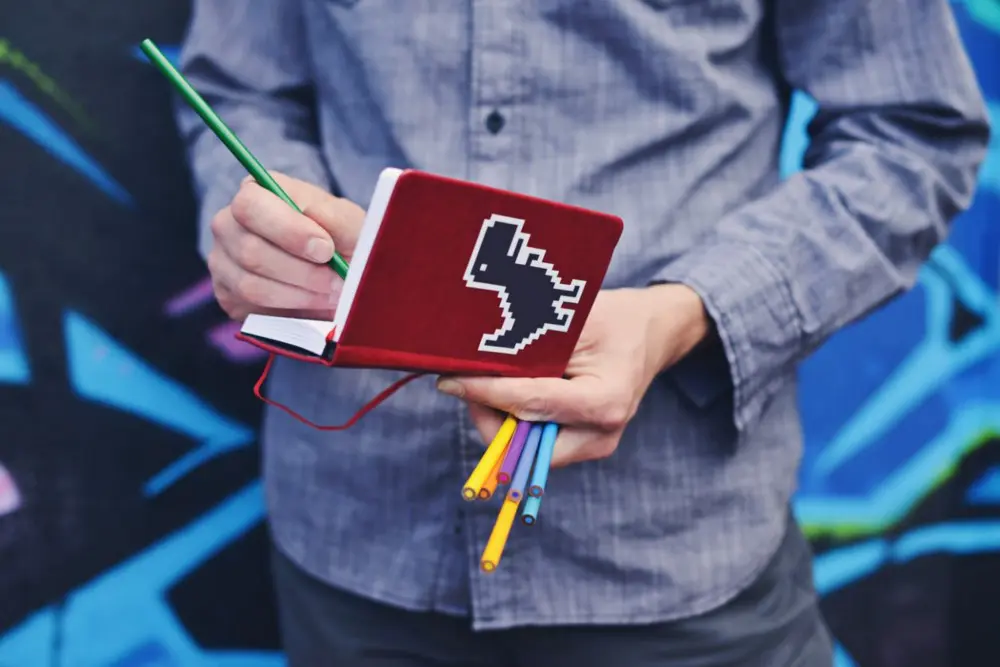 Stay in Touch with the Office
Using an app means your colleagues are never more than a few messages away. Making document and information sharing smoother encourages team collaboration and allows you accessible contact regardless of where you, or anyone in your team, is working.
Create Closer Relationships with Clients
Just like making collaborating with your colleagues easier, using a productivity app can also benefit client relationships. With your workload schedule a seamless affair, goals and objectives are clearer, deadlines are met, and communicating with each other is a stress-free ordeal.
---
Final Thoughts
Work productivity apps can increase the quality of your work and performance, however, be careful not to fall into the trap of using it, well uhh, unproductively, as it'll do more harm than good. Avoid exasperation by using the tools precisely for their purpose, and by choosing one that is simple and succinct. Whichever productivity app you decide to go for, just remember one thing — it won't work, unless you do.
Cheers,
Dinnie and the Zenkit Team
FREE 20 MIN. CONSULTATION WITH A PROJECT MANAGEMENT EXPERT
Wanna see how to simplify your workflow with Zenkit in less than a day?
Book a free demo
READY TO TAKE YOUR BUSINESS TO THE NEXT LEVEL?
Sign up for a free demo and receive an exclusive discount. Limited slots available, act now!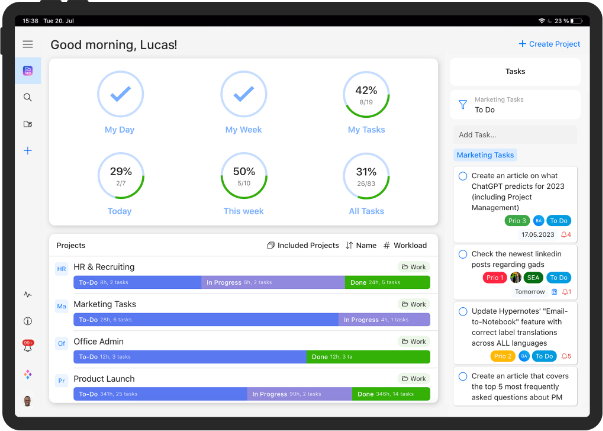 Book a free demo