The art of effective team management
An achievable but not-so-simple feat
Being the manager of a team can be a rewarding gig, but it doesn't come easy. Imagine being responsible for a group of people you've never met before and then being accountable for their development, achievements, and performance — pretty daunting, huh? To make it a less intimidating experience, I've put together a few pointers on how you can best achieve effective team management.
The importance of effective team management comes as no surprise to anyone whose job it is to manage a team. Not only is it crucial for employee engagement, but it can also improve productivity and efficiency, which ultimately contributes towards business growth.
Team management is the art of binding your team closer together so that set goals and objectives can be achieved more efficiently, and in most cases, more enjoyably. It requires a combination of getting to know and managing the different personalities and skill sets of your team members, figuring out the best ways targets can be achieved, while keeping in mind the company's objectives. Let's not forget that you still have your own set tasks to complete as well.
So, what does effective team management take?
It takes good leadership for effective team management to work, and a good leader is only as great as their team. There really needs to be equal input from both sides of the party.
It's your job as the manager to strengthen the bonds between the individuals in your team. Not only will this take some time and understanding, but it will also take a lot of team building activities. There are an array of activities you can do, from sports tournaments to scavenger hunts to simply having lunch together. Whatever activity you decide to do, best practice would be to ensure that each covers at least one of the following skills which will help with bringing the team closer together:
Icebreakers
Team bonding
Creative problem solving
Communication
Collaboration
Effective team management strategies
Rounding up your team and then telling them what to do one by one could possibly work (emphasis on the word 'possibly'), but it isn't the most practical way to get things done. Effective team management calls for a strategy.
Different teams will require different strategies. If you're managing a team of 50 individuals in a corporate enterprise, your strategy is going to look a little different to someone who's managing a small team of five in a startup company. Whatever your end goal is, your role as the manager is to essentially get your team motivated enough to work together to achieve the goal in a timely manner. How you get your team motivated and to work together is where the difference in strategies lie.
A strategy doesn't have to be convoluted or complex, all it is is a plan of action, tailored to achieving a specific goal or set objectives. When creating the strategy, remember to include your team. Being able to contribute ideas and opinions towards the team's overall purpose is a good start to achieving effective team management. It will make your team members feel valued and that their position within the team is appreciated.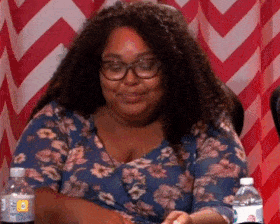 Team management tips: what not to do
On top of having a strategy and ensuring that leadership and the team's attitudes are in check, there are other factors that can assist with achieving effective team management. Here's a team management skills list of what not to do:
Micromanage
Micromanaging is one of the most detrimental habits a manager can have and big fat no for effective team management. It is best practice to trust your team to do their job. Leaving your team to do their job without you constantly hovering over their shoulder will not only highlight your confidence in them to do a good job, but it will also give you time to complete your own tasks — a win win for everyone really. Also, having that level of trust established will enhance the working relationships between you and your team members.
Be unapproachable
One of the worst atrocities you could possibly perform as a manager is to not create an open dialogue with your team. Communication is vital for obvious reasons, but to welcome a two-way conversation where feedback is discussed can do wonders for your team's development and for yours as well as it's another way to solidify trust. Creating a transparent environment can make your team feel more at ease.
Neglect to organize fun activities
Once the whole getting-to-know-everyone period at the beginning ends, that doesn't mean the fun activities have to. Remember that team bonding is a constant exercise, and arranging activities for your team to do together from time to time can boost team morale. Having happier employees is something that will benefit everyone, not only will your team members enjoy coming to work, but studies have shown that we are inclined to work harder when we are happy.
Having one set approach
Remember you'll have different personalities in your team, so how you deal with one person may not be the best way to approach another. For example, there will be individuals who may not take constructive criticism as well as others, so adapt your approach when providing feedback. Applying diversity to your managing style is the key to tackling this. You have to be consistent while using different approaches.
Expect your team to exceed without the right resources
No matter the profession, every worker needs the right tools in order to do the best job. Using a tool that enhances team collaboration can result in more effective team management. Apps like Zenkit are designed so that you can easily share work with your colleagues, communicate instantaneously, and track the progress of your tasks. You may be surprised at how much your team can achieve if given the right resources.
How to manage a team successfully in 5 steps
No two teams are the same, and so success will look different to every team. Your job as a manager, however, is to ensure your team meet their target within the required criteria and time-frame, while accommodating the needs of the different individuals involved. Achieving this kind of balance looks pretty close to success to me.
Now, here are the steps you should take:
Step 1: Assemble the right team
If you're in a lucky position where you get to recruit your team members, then make sure you hire the best talent. Think about the different personalities, experiences, and skill sets that will work well together, and that will get the job done. You'll want to hire people who are not only skilled but also enthusiastic to work in a team environment.
Step 2: Establish leadership
While you don't want to create a stringent hierarchy, establishing leadership is necessary for ensuring things get done efficiently and that everybody is aware of their responsibilities within the team. Having set boundaries, rules and expectations, and making them clear can set your team up for success. Just remember that establishing leadership is more effective with trust and loyalty rather than fear.
Step 3: Develop relationships with your team
Effective team management relies a lot on collaboration, and collaboration stems from having good relationships with members of your team. The fact that you all have to work with each other closely on a regular basis is reason enough to have to get along, but implementing methods for successful collaboration is important for the team to sustain. Also, getting to know the different characters in your team and how they are wired will greatly assist you in knowing how to motivate them, the things to avoid, and what will bring out the best in them.
Step 4: Assign goals and objectives
When outlining the team's goals and objectives, make sure you are clear and give enough details so that they understand what is expected of them. It is also a good idea to create a common goal. Focusing your team on a unified goal, on top of their individual ones, will enhance communication and collaboration amongst your team members, and remind them that they belong to a team.
Step 5: Set an example
When you're in a position of authority, your team members will take cues from your behavior. How you interact with people and your attitude in the office is the best way to communicate your expectations. A way for them to realize what the ideal worker is is if you influence it through your actions.
---
Effective team management is no easy feat, but it is certainly achievable. There are a few things needed to set you on your way, first and foremost is good leadership, closely followed by an equally good team. Then you need to ensure that within your team there are factors such as trust and collaboration, as well as hard work and an enthusiasm to accomplish things as a team, oh and don't forget the right tools!
If yours is a team that is taking it that one step further and collaborating with another team, here are some tips on how you can make it work.
Cheers,
Dinnie and the Zenkit team