6 Elements of a Creative Marketing Strategy
The perfect strategy development for small businesses.

While marketing can be challenging for small companies with limited budgets and resources, implementing a clever marketing strategy can be cost-effective to achieve their goals and stand out. Building relationships with your customers, nurturing leads, or utilizing digital tools are great ways to start, but don't stop there. We've assembled a list of creative features to strengthen your marketing strategy, but first, it's important to understand the significance and role of creativity in marketing strategy.
---
How Can a Creative Marketing Strategy Benefit Your Business? 
Incorporating creativity into marketing strategy facilitates establishing a deeper and more meaningful connection with the target audience. It can be a game-changer for businesses looking to enhance customer value. It enhances brand awareness and recognition, resulting in a higher return on investment. The most significant advantage of creative marketing strategies is that they don't have to break the bank. Even smaller companies can implement innovative, unique, memorable, and practical ideas as effectively as larger corporations.
---
6 Elements of Creative Marketing Strategy for Small Business
These are the key steps to developing a marketing strategy that's unique to your business.
1. Develop a Unique Brand Identity
Establishing a distinctive brand identity is not merely an added advantage but a vital aspect of any successful marketing plan. Your website's first impression on users can determine whether they stay or leave within seconds. Research has shown that it takes users as little as 0.05 seconds to form an opinion of your site. 
Your brand identity influences how customers perceive your business and their purchasing behavior. Therefore, developing a brand identity that is consistent, memorable, and emotionally resonant with your target audience is crucial and achievable even on a budget.  
Many inspiring brands claim you should have a clear vision that you'll transform into all the parts of the branding— an eye-catching logo, a consistent and harmonious color palette, and fonts that convey a strong message. 
As your brand's identity develops, launching new products will also become more manageable, even if they differ from your previous offerings. As a result, your brand will have a better chance to gain customer loyalty and interest with new products that align with your brand's image.
---
2. Focus on Content Marketing
Content marketing provides many opportunities to develop and embrace creativity. Unlike traditional marketing methods that focus on pushing overtly promotional messages, content marketing involves creating content that educates, entertains, and informs the audience. Through creativity, businesses can reach more people, inspire them to take action and create a stronger connection with their brand.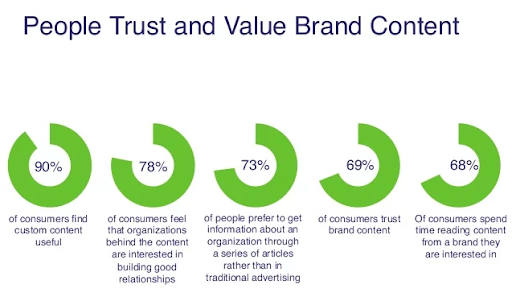 Another advantage of content marketing is that it generates three times more leads than outbound marketing and is 62% cheaper than traditional marketing. 
While content marketing is a cost-effective way for companies to generate leads, it must be accompanied by relevant content that resonates with the audience. Companies often get caught up in the idea that top-tier, flawless content is the only way to stay ahead of the competition. Truth be told, it is more important to prioritize visually appealing, well-written content that is authentic, relatable, and transparent.
These qualities are set to become even more critical as businesses strive to engage customers and build trust. Brands willing to be transparent about their values and business approach are in greater consumer demand.
For example, if your target audience is Gen Z, consider three factors related to consumption:  
Access over possession, 

Individuality identity expression

Ethical concerns
To cater to different audience preferences, create content in various formats, such as blog posts, infographics, videos, podcasts, and social media updates. Ensure your content is valuable, informative, and relevant to your target audience. Focus on answering questions and offering solutions to the problems. Show the personality, people behind your brand, your brand's story, and industry-related stories for emotional connection. Emphasize storytelling to make your content more relatable and to demonstrate the value of your products or services.
---
3. Utilitize Email Marketing
Email marketing continues to be popular and successful, providing the highest ROI of all marketing channels at $42 for every dollar spent. The secret of email marketing success is based on customization and personalization. 
When done right, email marketing can be a powerful tool to help businesses connect with their customers on a deeper, more personal level. Companies can create targeted campaigns that resonate with their audience by analyzing customer behavior and preferences, driving higher engagement and conversions. This personalized approach also provides valuable insights that marketers can use to improve other areas of a company's marketing strategy, making it an essential part of any modern business's toolkit. 
To utilize email marketing, identify the target audience and understand their needs, interests, and preferences first. Use your email campaigns to encourage two-way communication with your audience, using captivating and personalized content that should focus on quality rather than quantity to ensure higher engagement. 
Seize the chance to experiment with different types of emails, such as newsletters, promotional emails, and event invitations, to determine what resonates best with the audience. Encourage recipients to open your emails with compelling subject lines and creative elements like eye-catching visuals, GIFs, or other interactive content. Set up automated welcome emails for new subscribers, cart abandonment reminders, and personalized product recommendations.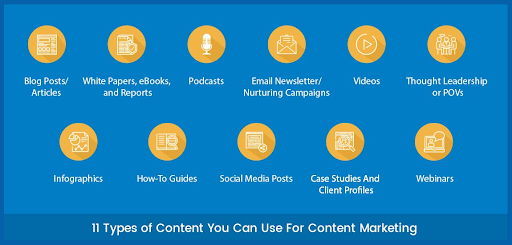 Ensure emails are optimized for mobile devices, as many people check them on smartphones or tablets. Ask for feedback, opinions, or questions, and respond promptly to build trust and rapport. Keep up with the latest email marketing trends to see what works best for you
---
4. Implement a Multi-Channel Approach
Did you know that multi-channel shoppers spend three times more than single-channel shoppers? By offering customers different ways to purchase and communicate with the brand, businesses can reach a wider audience and convert more customers.
Businesses can build brand recognition and loyalty for their products and services by implementing different marketing channels. A good starting point for implementing a multi-channel approach is creating a visually appealing and easy-to-navigate website showcasing your products while sharing your brand's story and values. Additionally, establishing a presence on well-known social media platforms can effectively showcase your business's visual and personalized side. You can boost your email marketing efforts by building an email list of subscribers through website sign-ups and social media promotions.
Finding the right tool to manage different marketing teams effectively can be challenging for small businesses. This is where Zenkit's flexible and customizable workspace allows teams to organize their marketing projects and day-to-day tasks in one centralized platform. 
---
5. Bet on Affiliate Marketing
In a highly competitive online marketplace, it can be challenging for businesses to distinguish themselves from their competitors and expand their reach into new markets. However, affiliate partnerships are one effective way businesses can boost their traffic and sales.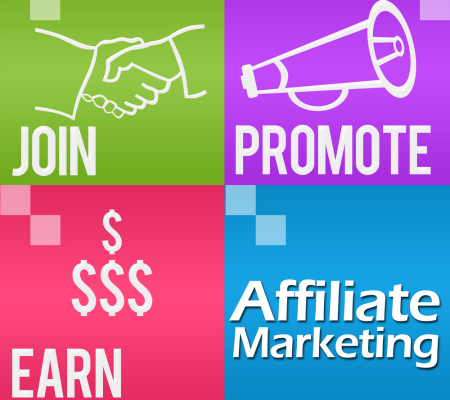 Affiliate marketing is a mutually beneficial relationship between a merchant and an affiliate. The affiliates use their marketing channels to advertise the merchant's offerings and earn a commission for every sale they make.
Using affiliate marketing is easy even for beginners – here are some tips to get the most out of it: 
Leverage your email list to send newsletters or promotional emails featuring links to your affiliate products or services. Make sure to personalize your email content and segment your list based on your subscribers' interests to increase the chances of conversions.

Write in-depth product reviews or comparisons highlighting the features, benefits, and drawbacks of the affiliate products or services. By helping your audience make informed decisions, you'll establish yourself as an authority within the niche.

Promote your affiliate products or services with contests or giveaways to create buzz around your brand and entice people to try them.

Organize contests or giveaways featuring your affiliate products or services as prizes that can create buzz around your brand and entice more people to try out the products or services you are promoting.
---
6. Offer Discounts and Promotions
Good deals are win-win. Not only will your customers be happy to save their money, but you'll also attract new ones looking for a great bargain. By providing attractive discounts and promotions, small businesses can incentivize potential customers to purchase and entice them to become repeat customers.
While it may involve some initial costs, offering discounts and promotions can increase sales and customer loyalty, making it a worthwhile investment for small businesses. Deals and promotions can take many forms, such as a percentage off the total purchase, free shipping, or a complimentary gift. 
Offering discounts and promotions as a part of a creative marketing strategy can also leverage word-of-mouth marketing, which consumers find trustworthy. Research states that 92% of consumers trust recommendations from friends, family, or people they know. Reward those who refer others to your business by offering a discount code for both the referrer and the referee. 
An online referral system can automate the process of tracking and rewarding successful referrals by providing a unique referral link or code. This streamlined approach allows customers to easily share the information with their network, leading to increased brand awareness and a higher likelihood of attracting new customers. 
Discounts and promotions can also create a sense of urgency among potential customers, encouraging them to buy before the discount or promotion expires. By doing this, a company can generate immediate sales and create a sense of excitement and anticipation surrounding its products. By tracking which promotions and discounts generate the most sales, small companies can better understand what their customers value and adjust their marketing strategy accordingly.
---
Final Thoughts
It's essential to set clear objectives for each component of the marketing strategy and measure its success to determine what's working and what needs to be adjusted. A successful creative marketing strategy combines the correct elements, creative content, and effective methods to get the message out. By being innovative, adaptable, and willing to take risks, small companies can create a powerful marketing strategy that can help them achieve long-term success.
---
About the Author: Natália Nálešníková is a member of the outreach and content team at LiveAgent. Outside of work, she enjoys reading books and planning low-cost trips, preferably in the mountains. She is also a coffee enthusiast and minimalist, finding joy in the simplicity of life.
FREE 20 MIN. CONSULTATION WITH A PROJECT MANAGEMENT EXPERT
Wanna see how to simplify your workflow with Zenkit in less than a day?
Book a free demo