A Template for Everything and Everyone
No more 'empty rooms': Creative ideas to get you going

You love Zenkit because it makes it easy to organize projects and keep everyone up-to-date. But sometimes when you start a new project you're not quite sure where to start or you spend ages setting it up. We'd like to change that…
With templates, we hope to eliminate the 'what do I do now?' part of your workflow by quickly giving you a structure that you can still customise to suit you. Let's face it, there are hundreds of workflows that just work (like 'to-do, doing, done'). So why would we not have templates for them?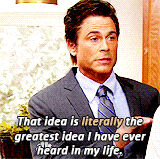 At Zenkit, we're all about getting things done quickly and efficiently. If we can help you get a head-start on your own projects, that's a great day for us! It always gives us a warm feeling to know that Zenkit plays a small part in the success of your business and projects. So when you guys tell us that it would be better if we had a little more structure, we listen!
---
How to Use the Templates
Have a browse through our template gallery to find a template you want to use. We've got a small but growing collection of templates for everything from tracking your job hunt to onboarding new team members at work.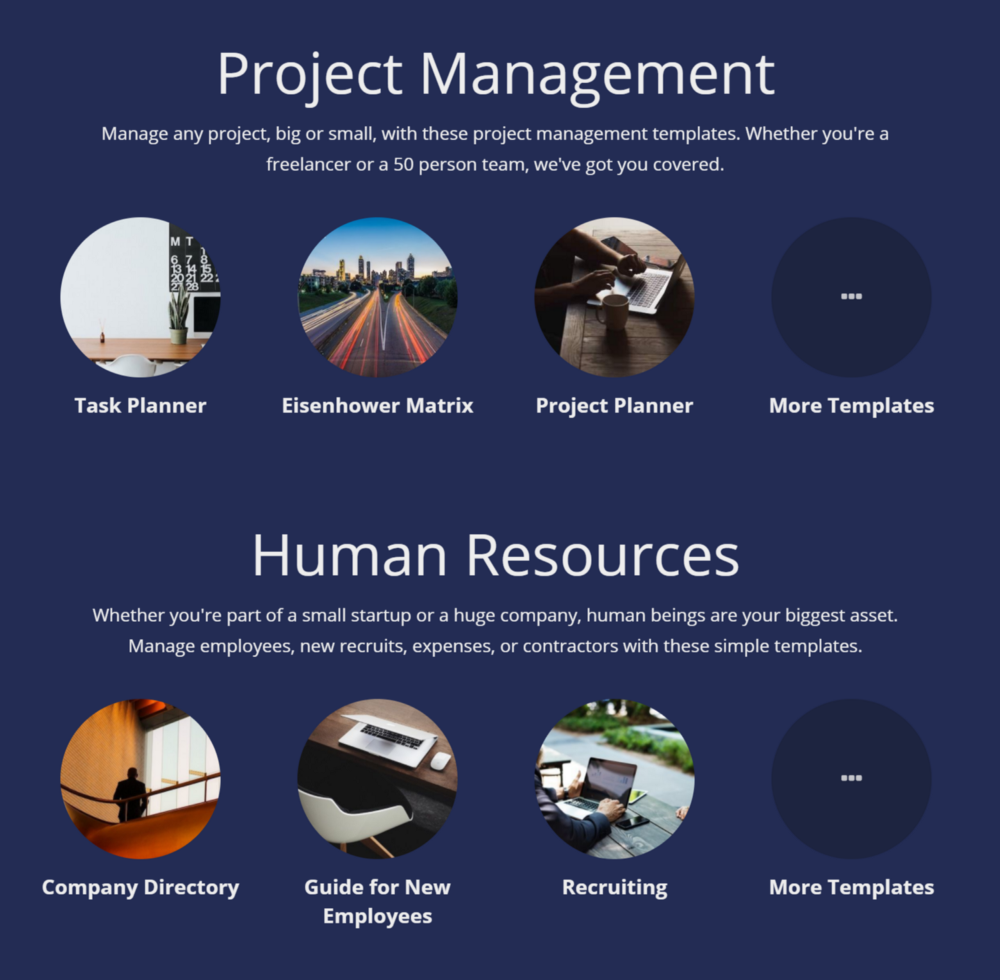 Found a template you like? Simply click 'use this template' and pick the team you want to add it to. You'll find your new template marked 'New' on the homepage. Simple as that!
---
What Kind of Templates Are There?
We've tried to cover a lot of bases, creating templates to manage the day-to-day business as well as for your personal life. But this is just the beginning. We've set up several categories like project management, human resources, sales, and personal projects, with more on the way. We'll be serving up fresh new templates regularly so there'll always be something new to try.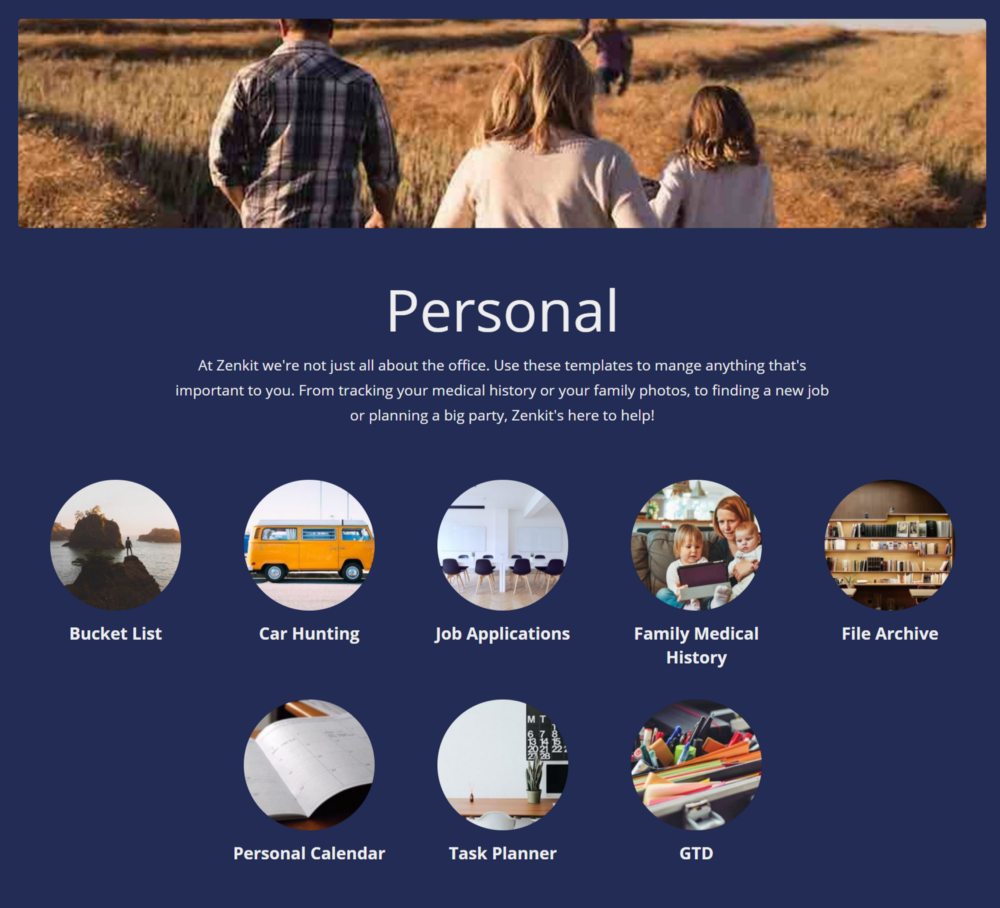 Some templates are not just one collection, but many. With multi-collection templates, you can download an entire CRM in seconds, or get a system to manage your family medical information with one click. You can add these collections to any team, or create a new team just for them.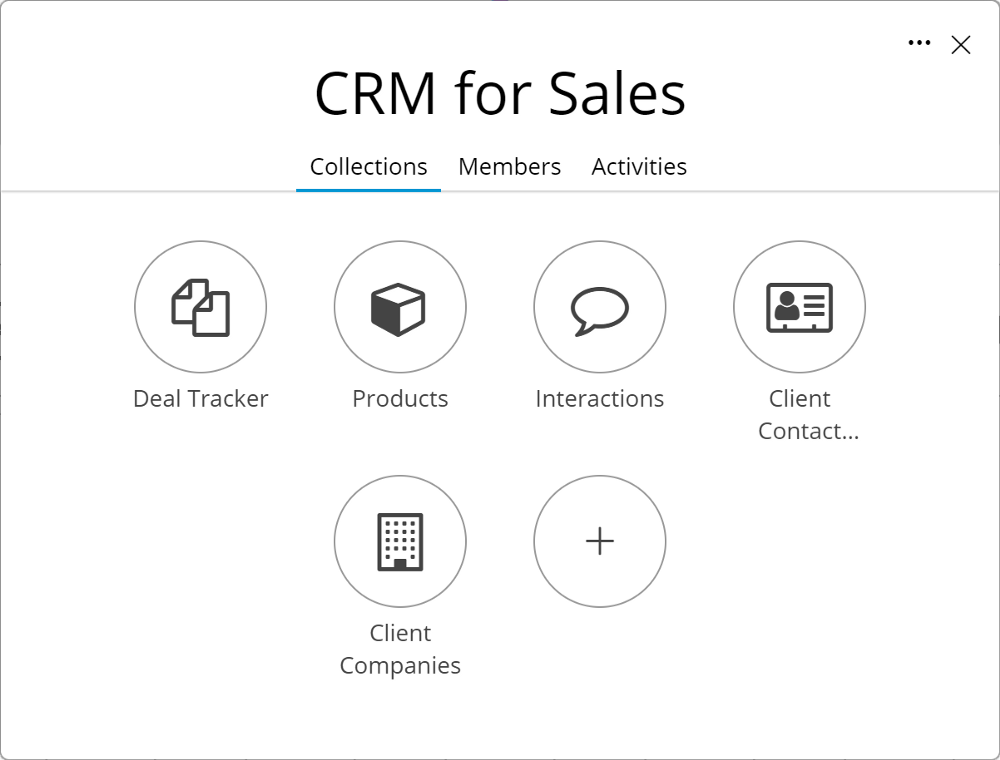 💡 Share your creativity
We all do better when we work together. Do you have a great collection setup that you think other people could benefit from? Let us know!
Fill out this suggestion form to share your template ideas with us and we might just add them to the official templates!
We've worked hard to bring these templates to life, and we're so proud to finally release them into the wild. We hope they help you on your path to success, and we can't wait to hear your own template ideas.
Cheers,
Siobhan & The Zenkit Team
FREE 20 MIN. CONSULTATION WITH A PROJECT MANAGEMENT EXPERT
Wanna see how to simplify your workflow with Zenkit in less than a day?
Book a free demo
READY TO TAKE YOUR BUSINESS TO THE NEXT LEVEL?
Sign up for a free demo and receive an exclusive discount. Limited slots available, act now!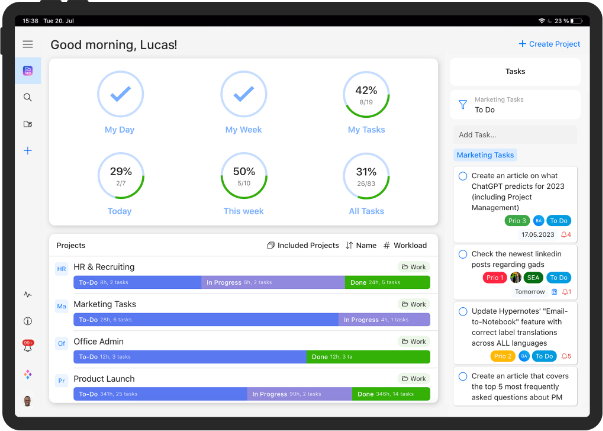 Book a free demo