Introducing the Browsable Archive
Find and delete or restore archived items in bulk!

Highly requested and eminently useful, a browsable archive has been a long time coming.  While we've had the ability to archive individual items and entire collections for a while, finding all the archived items has been a bit of a hassle. That's why we're excited to finally release our vision for a helpful, easy-to-use archive that feels like an extension of your collections.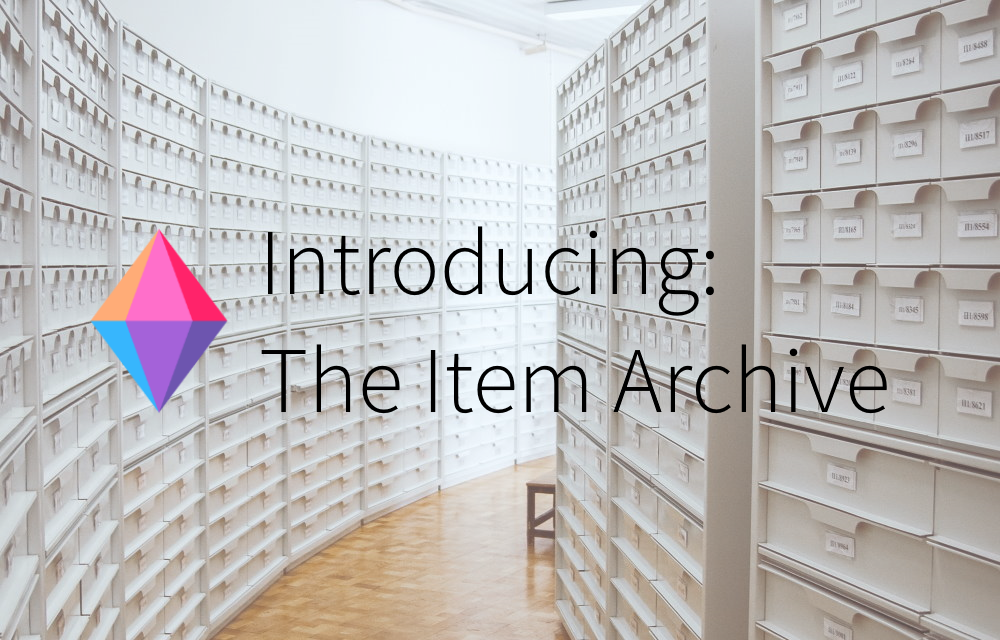 The best thing about our new browsable archive is that you can use Zenkit's powerful filters to help sift through your archive. Even if (like us) you have three years' worth of items in the archive, you'll still be able to find even the oldest one in moments!
---
Finding Your Archived Items
Zenkit's item archive works on the collection level, so you can find all the items you've ever archived from a collection, all in one place. To find the archive, open your collection and click on the collection name to open the settings. On the left-hand menu, click 'Archive'.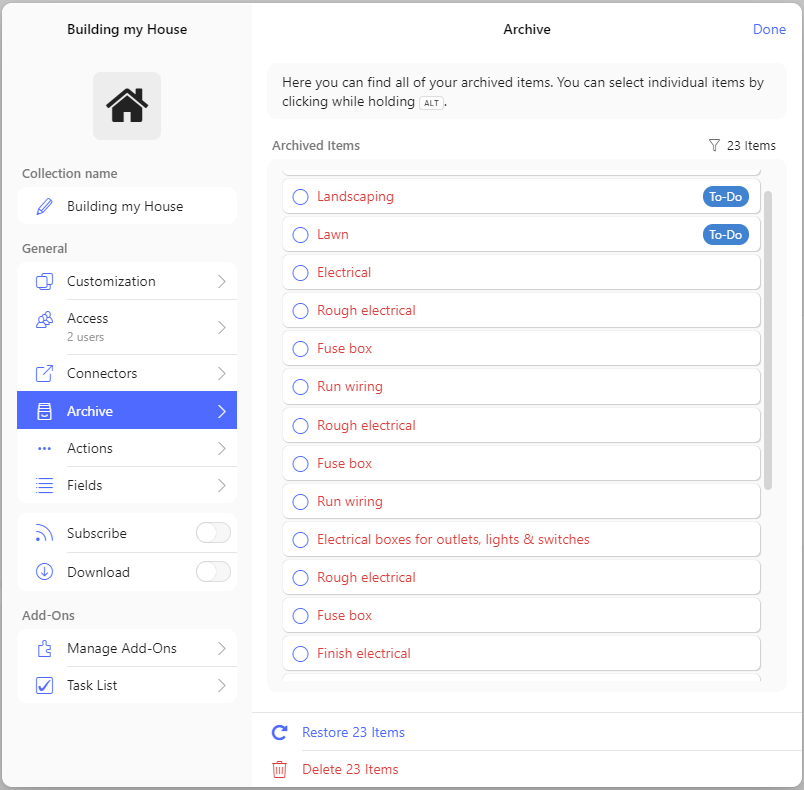 The simple list of items is scrollable, and the archive filter works just like any other collection filter, helping you find items based on any condition you need. Tasks done by a particular user? No problem. All of your tax-related tasks from 2018? Sure thing!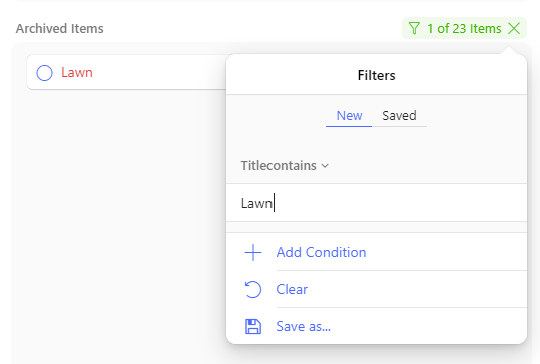 ---
Restore or Delete Archived Items in Bulk
Once you've found the items you're looking for, you can select them all (or only a few of them, if needed) and restore or delete them in one click.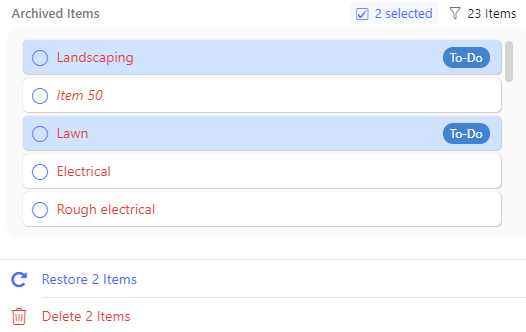 Not sure you've found the right item? Click to open the item details just as you would for a normal item. All the details you need are there.
Once you're satisfied with your selection, click 'Restore X items' or 'Delete X items' at the bottom of the list and confirm the action.
Please remember that if you delete items, they're gone forever! Neither you nor anyone on our team will be able to recover them.
---
All in all, you can now quickly and easily find and recover accidentally archived items, take a stroll down memory lane, or finally get rid of all your old archives in one fell swoop! We hope you'll enjoy finding old items as much as we enjoyed building a way for you to find them! The archive is already available for all Zenkit users right now.
Cheers,
Siobhan & the Zenkit Team
FREE 20 MIN. CONSULTATION WITH A PROJECT MANAGEMENT EXPERT
Wanna see how to simplify your workflow with Zenkit in less than a day?
Book a free demo
READY TO TAKE YOUR BUSINESS TO THE NEXT LEVEL?
Sign up for a free demo and receive an exclusive discount. Limited slots available, act now!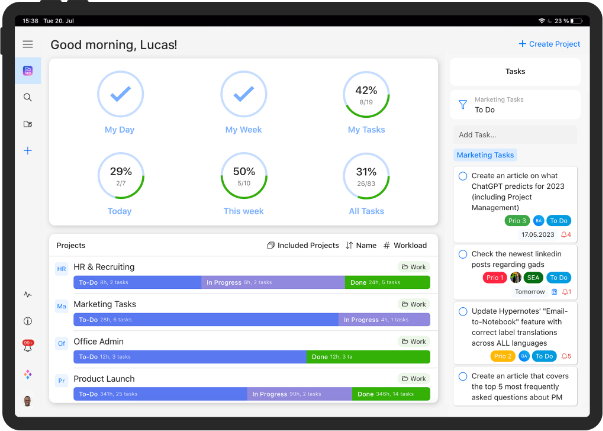 Book a free demo