World, Meet Zenkit To Do
The newest member of the Zenkit family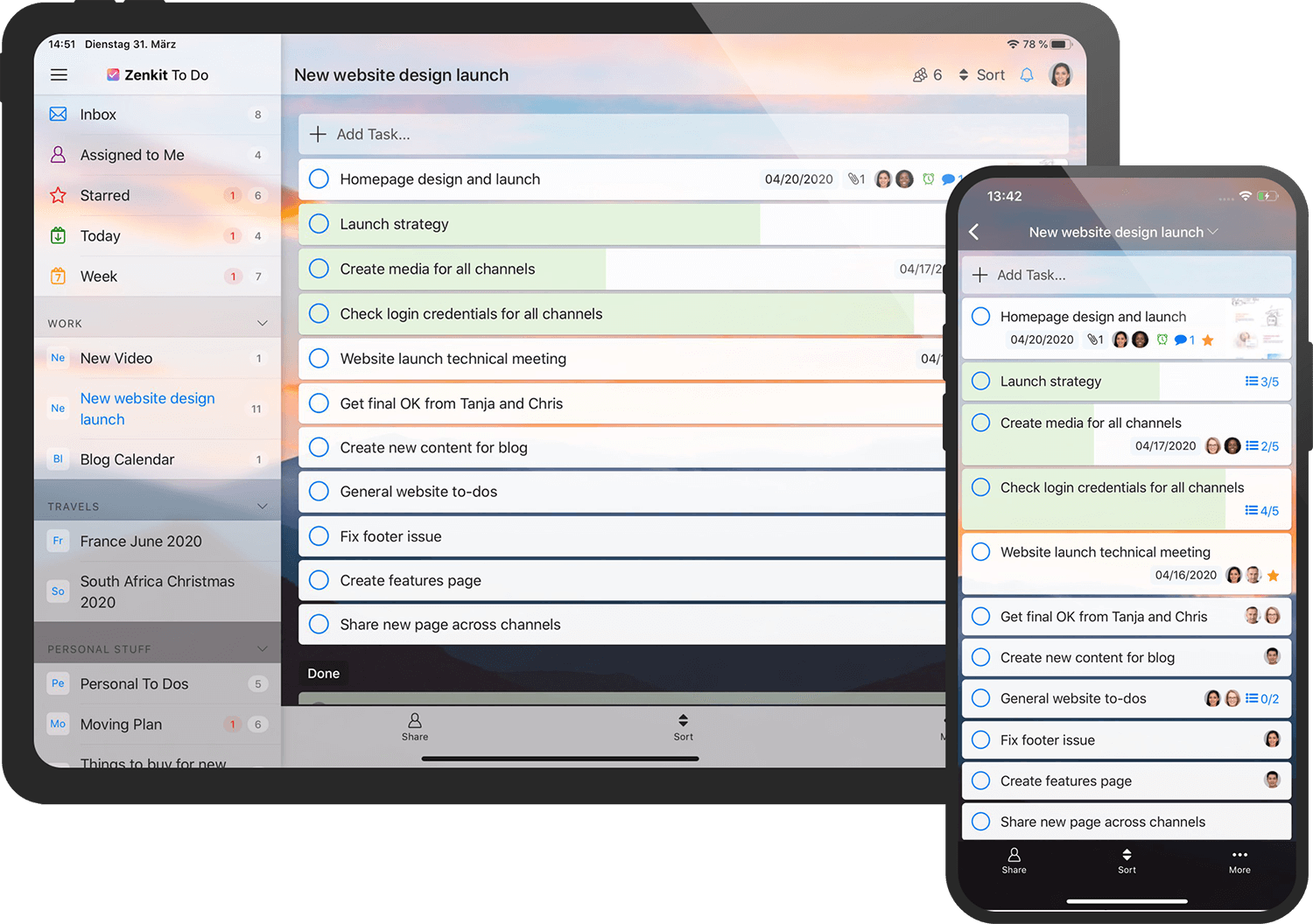 This is a very big day for us, and for Zenkit. Today, the Zenkit you know and love has been joined by a new product: Zenkit To Do. To Do is the first of many new products that will be joining the Zenkit family, so it's time you were properly introduced!
But first of all: What does that mean for the original Zenkit application and for you as a Zenkit user?
The original Zenkit app will be in the center of the whole Zenkit product family. We will continue to improve its existing features and functions, as well as innovate as we always have done. To express this new central position, we rebranded it as the "Zenkit Base" or simply "the Base". With the release of To Do, Zenkit Base will be stronger than ever. You can learn a little more about this rebranding and the latest changes to the Base here.
Now, on to the star of today's blog:
What is Zenkit To Do?
Zenkit To Do is a super-simple task management tool designed from the ground up to help you work productively and collaborate with anyone. It's just as beautifully designed as Zenkit, but much simpler and easier to use for daily task management.
In case you didn't catch it last week, here's To Do in action:
You can start using it by logging in to todo.https://zenkit.com with your existing Zenkit login credentials (or if you're new here, register for an account).
What can it do?
Like any good task management tool, To Do allows you to focus on what needs to get done, reminding you at the appropriate time, and helping you get your team on board.
Here's what you can expect in the first batch of features available with the launch (as you can expect, there's a lot more on the way!):
Inbox
Quick Add
Smart lists
Starred
Sharing
Due Dates and Reminders
Repeaters
Subtasks & Checklists
Files
Comments
Offline support
Dark mode & new themes
And lots, lots more…
Check out the full list of features here.
So far, so… normal? We've picked out the most necessary features needed for people to get things done effectively. But what really sets To Do apart from the crowd are the additional features that make it a stellar choice for anyone looking for a little something more from their task manager.
The special sauce
Like Zenkit itself, To Do is enterprise ready, with groups, roles, SAML, SCIM, auditing, and everything else you need to ensure that your team is able to work securely on the same platform.
The most special thing about To Do, however, is that it's part of the Zenkit Universe. This means that it integrates seamlessly with Zenkit Base, and any other products we will launch in the future. (We will roll out this sync the week after Easter).
So what does that mean, exactly?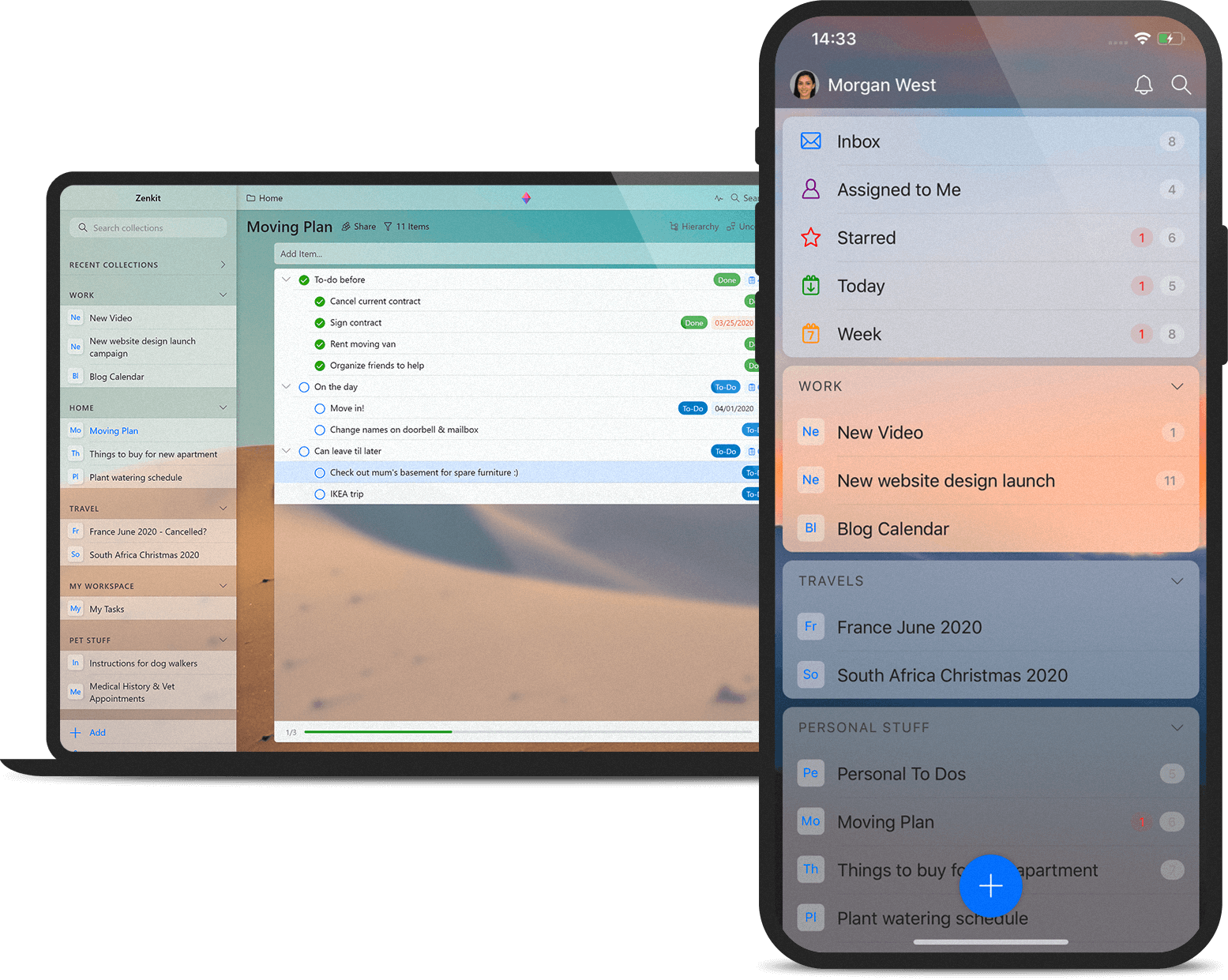 While To Do can be used as a completely separate product, it is also deeply connected to Zenkit Base (and all future Zenkit products). All tasks within the To Do app can also be accessed and changed within the Base (and vice versa).
Tasks can be added and changed in the Kanban, mind map, Gantt chart, and all other views of Base, and the simplified to-dos are automatically synced to matching lists in To Do. This means that now you can choose if you want to use the full functionality of Zenkit Base or the simple, task-focused style of To Do (or both together).
It's especially beneficial for teams who may already be using Zenkit Base, and would like to add more users to their setup but don't necessarily need everyone to have full access. By adding To Do to your Zenkit suite, even more users will have access to whichever collections you choose to link, without having to join your collections or workspaces directly. The learning curve for To Do is also much smaller, meaning that new team members or clients can get on board quickly.
Zenkit To Do vs. Wunderlist
For those of you familiar with Wunderlist, Zenkit To Do should make you feel right at home. That's no accident – Wunderlist's imminent shutdown has left many users worried about what to do with their data, and dissatisfied with many of the alternatives. Zenkit To Do was created with the intention to give Wunderlist users a new home, too!
Additionally, with a "one-click-import" function, Wunderlist users will be able to transfer their lists, along with due dates and starred tasks, directly into Zenkit To Do.
Is there anything else I should know?
First of all, congratulations on getting this far! Today's post has been a little longer than usual, so thanks for sticking with me. From now on we're just crossing t's and dotting i's:
You can learn more about To Do on it's dedicated home page, and all the features are listed on the To Do pricing page.
To Do has its own dedicated subscription structure, separate from the Base subscription and pricing. If you already have a Plus subscription for Base, you can still access To Do for free, and vice versa. All pricing information can be found on the To Do pricing page.
We have updated our Terms of Service today to reflect this addition to the Zenkit family, as well as to clarify and define some new terms used to describe how data is shared between the different products. Zenkit Terms are applicable to all Zenkit products.
Lastly, we're hard at work putting together a new knowledge base specifically for Zenkit To Do. We'll keep you posted as soon as it's ready to go! If you have any questions, you're welcome to get in touch with our lovely customer success team via the in-app chat, or via email to service@zenkit.com.
---
That's it folks! What do you think of Zenkit To Do? Will you give it a try? We're so happy to finally be able to show it to you all. It's been a couple of months in development and it's hard to keep such great news a secret 😉
Cheers,
Siobhan and the Zenkit Team
FREE 20 MIN. CONSULTATION WITH A PROJECT MANAGEMENT EXPERT
Wanna see how to simplify your workflow with Zenkit in less than a day?
Book a free demo
READY TO TAKE YOUR BUSINESS TO THE NEXT LEVEL?
Sign up for a free demo and receive an exclusive discount. Limited slots available, act now!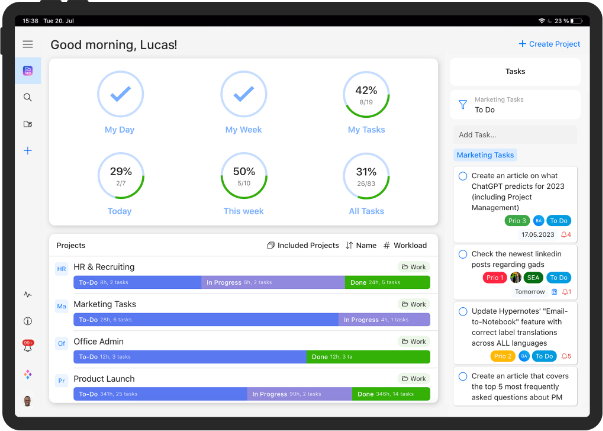 Book a free demo