Messenger Apps: Genius Invention or Productivity Curse?
Chat apps define the way we communicate and work

It's hard to believe there was a time before messenger apps. Considered an integral part of personal and business communication, working without the use of chat applications in the workplace seems an absurd, almost alien concept.
Indeed, the innovation of instant messaging and the introduction of messenger apps has changed the game. The way in which we communicate with one another, whether for personal or professional use, is heavily influenced by real-time communication.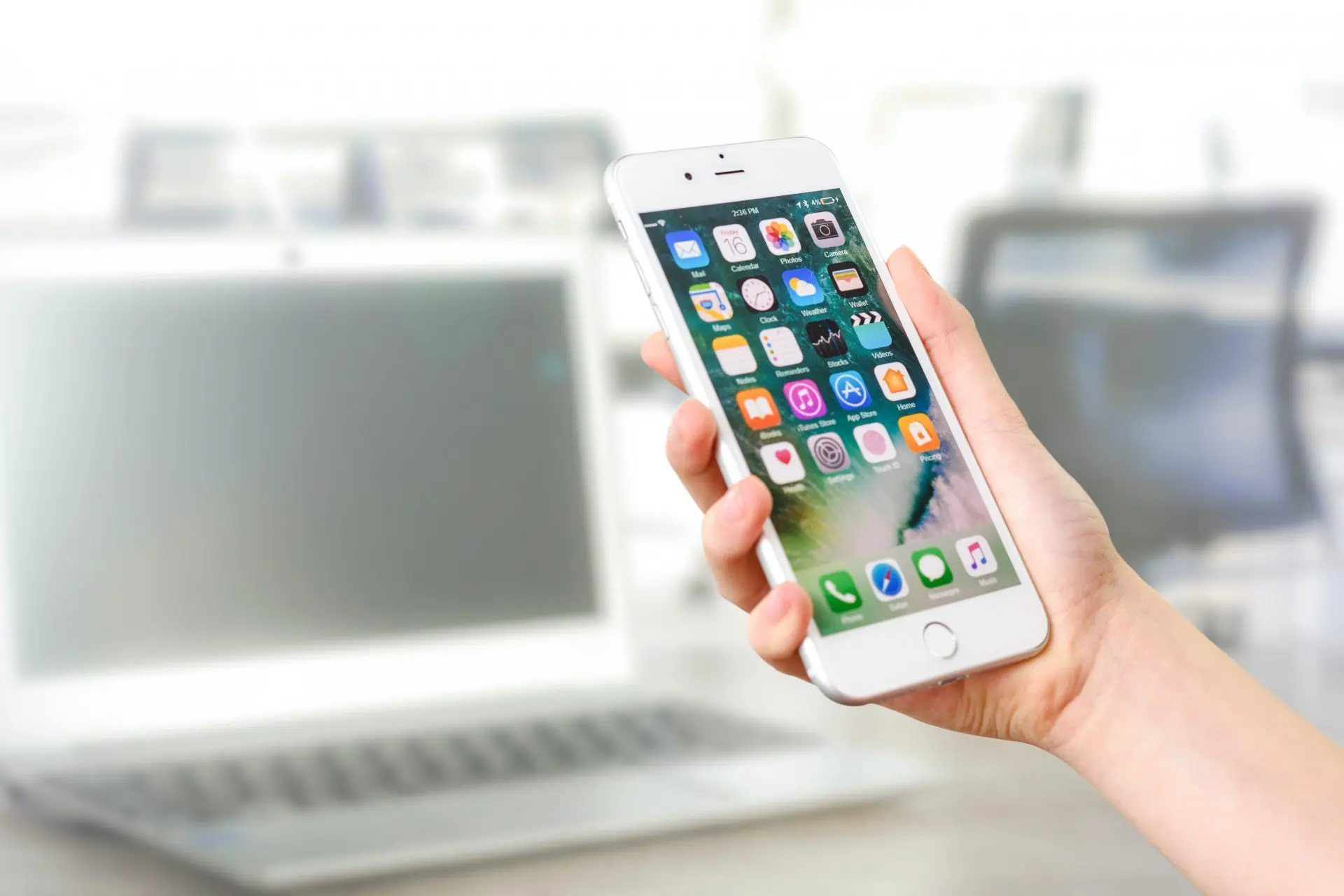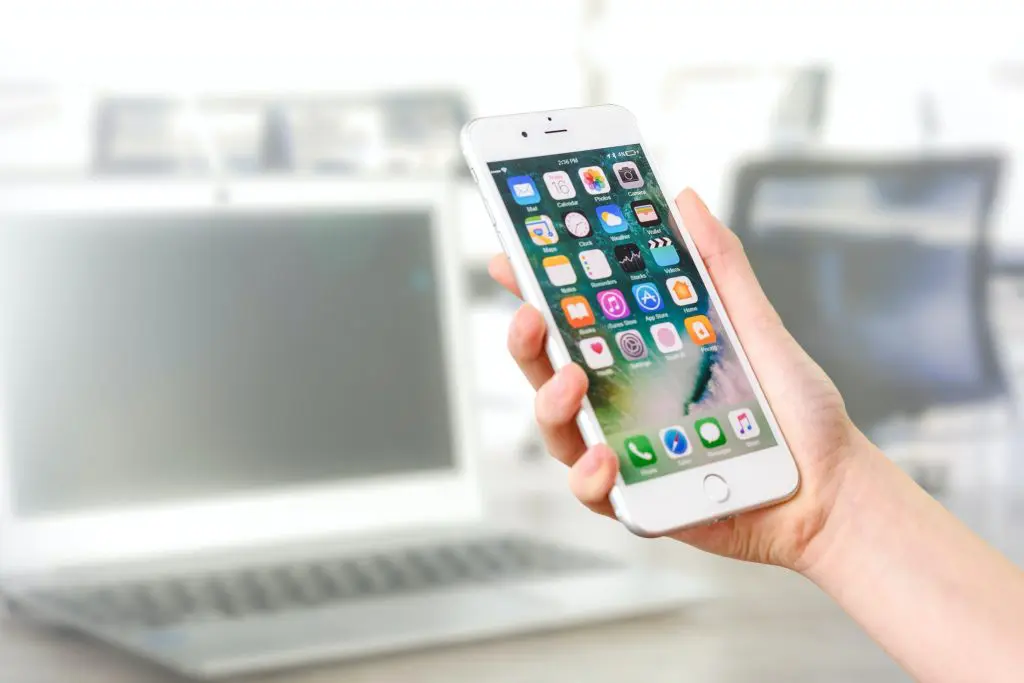 Chat allows us to communicate with anyone on anything in real time. This presents a bunch of benefits such as increasing the speed at which we get information, the efficiency and capacity of our work performance, and the opportunity and convenience of remote work. 
But is this movement of working better, faster, stronger (with the use of messenger apps and other communication tools) actually making us more productive at work?
Having been trained and conditioned to instant communication, we often find ourselves spending more time communicating over tasks rather than getting work done. Is it therefore possible that messenger apps, hailed as the genius invention to boost productivity through communication, could actually be producing a decline in productivity? 
---
What Are Messenger Apps?
The way in which we communicate relies on an interactive exchange of messages, verbal or nonverbal, that form a conversation. 
A message is a discrete unit of communication intended by the source for consumption by some recipient or group of recipients. A message may be delivered by various means (Wiki)
A messaging app (also known as a chat app) is a private application or platform enabling communication, most of which is secured by end-to-end encryption between two or more people. Many chat apps have developed into broad platforms to include news, business, payment, and other various networking functions.
Chat apps are preferred by most consumers and have become the standard by which users communicate, replacing short message service (SMS) and multimedia message service (MMS). In contrast to SMS, messenger apps operate via instant messaging (IM), which requires an internet connection to enable mobile phone users to communicate. 
---
Use of Messenger Apps
Communication apps are the most widely used mobile apps affecting the way people use their devices to communicate and how people communicate in the workplace. 
The popularity of messenger apps supports our need for constant and instant communication between family and friends. New chat apps provide rich services offering all kinds of interactions with others and various chat apps initially specialized for distinct audiences and use cases have since developed into cross-sector platforms.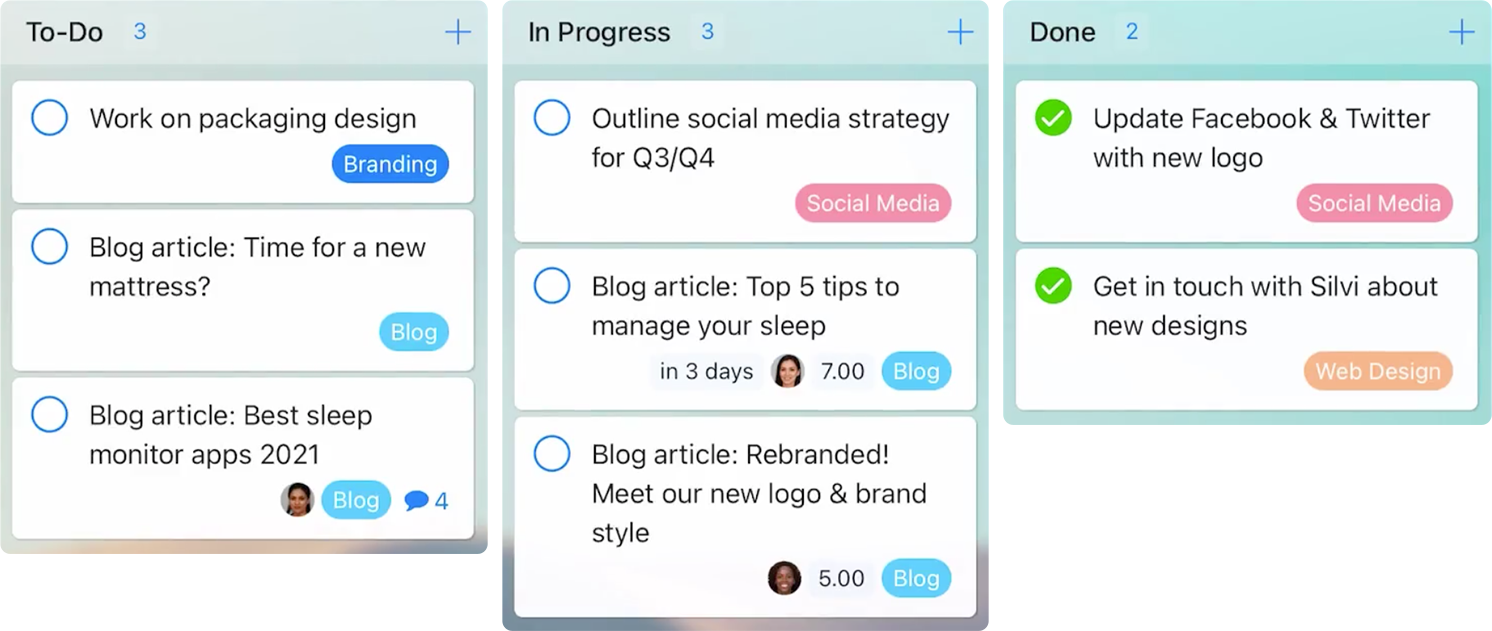 Simplify your project communication and task management with our user-friendly project management software.
Sign up for free today!

Because communication is necessary to get any work done, messaging apps are especially helpful for contacting and sharing information with family or coworkers, and working in groups or teams, whether distributed in different time zones or only an hour's drive away from one another.
Enterprise messaging applications are a staple tool in the workplace used to facilitate and boost teamwork, communication, and collaboration. Corporate messenger apps function as an all-in-one communication, collaboration, and control tool. 
There is no globally recognized 'best chat app' considering people's personal and professional requirements and preferences. For this reason, the best messenger app is the one all of your friends and family use, although it's highly likely that you'll end up using more than one chat app. 
Where enterprise messaging is concerned, the best corporate messenger app will be the one that fulfils all of the company's professional requirements through its specific feature set. At Zenkit, a productivity software-suite company, we use Zenchat as our enterprise messenger particularly because of the task management feature to keep team members updated on individual tasks or stages in both the project and product development. 
Team members use a variety of chat apps such as WhatsApp, Line, and Kakaotalk outside of the office when communicating with family and friends. Their choice of personal chat apps is strongly dependent on their personal network pool.
---
(Overview of) 10 Messenger Apps for Business*
*in no particular order
1. WhatsApp
WhatsApp is a free and reliable messaging and calling app, initially created to be an alternative to SMS. The messaging service's desire is to allow people to communicate and stay in touch with family and friends, anytime and anywhere in the world. WhatsApp is the most-used instant messaging app with approximately 1.6 million monthly active users.
2. Facebook Messenger
Initially known as the chat app of the renowned social networking platform for its users to connect and communicate with another, Facebook Messenger has developed into a standalone communication app. Messenger enables anyone to communicate and connect through text, audio and video messages and calls. Facebook Messenger interacts with other Facebook services and has an estimated 1.3 million monthly active users.
3. Slack
Slack is a web-based instant messaging service that was created as a replacement to email. The productivity platform is designed for team communication. Promoting a better way of communicating with one another or in groups, Slack has established itself as an authority communication service for teamwork in the workplace. The service is widely used in the corporate sector because the service focuses on improving internal communications.
4. Microsoft Teams
Microsoft Teams is a chat-based collaboration platform designed to facilitate effective team communication. MS Teams' deep integration with Office 365 supports team communication and collaboration within the corporate environment. Through MS Teams, individual teams and businesses have a central collaboration platform that simultaneously integrates with other Microsoft services.
5. WeChat
WeChat is an all-in-one communication app for text, voice and video calls, and file sharing. The chat app monopolizes the Chinese market with an estimated 1.1 million monthly active users. Since its launch in 2011, WeChat has developed into a cross-sector service to include business, payment, and other networking functions.
6. Zenchat
Zenchat is a free team messenger with a built-in task management part of the Zenkit Suite. Aiming to combine chat and task management for a richer communication experience, Zenchat focuses on the conversion of tasks in conversation. The messenger app seamlessly integrates with the other Zenkit services promoting a more productive and efficient workflow.
7. Telegram
Telegram is a free, cloud-based mobile and desktop messaging app with a primary focus on platform speed and security. With features such as file sharing, broadcasting to unlimited audiences, and contact filtering, Telegram is a combination of SMS and email.
8. Discord
Initially designed as a free chat app specifically for video gamers Discord has widened its scope since its launch in 2015. Servers are organized into topic-based channels allowing users to connect based on common interests. The platform's atmosphere is similar to YouTube, delivering high community engagement and ease of market entry however the platform does not use end-to-end encryption for its messages.
9. LINE
The Japanese-developed communication app LINE is often referred to as the "Facebook of Japan". Most popular for its massive library of stickers, the app also has a variety of additional features which include in-app games, storage space, payment options, and news. With a focus on staying connected and thus integrating networking functions on top of the standard communication features, LINE positions itself as an all-in-one communication tool for family and friends, coworkers, and like-minded users with shared interests.
10. KakaoTalk
Similar to WeChat and LINE, KakaoTalk is a fast and multifaceted instant messaging app. Korea's number one communication app includes additional features such as news, payment options, a calendar and other networking opportunities. Out of the estimated total of 52 million active users worldwide, more than 45 million KakaoTalk users are based in South Korea.
---
The History of 'Messenger'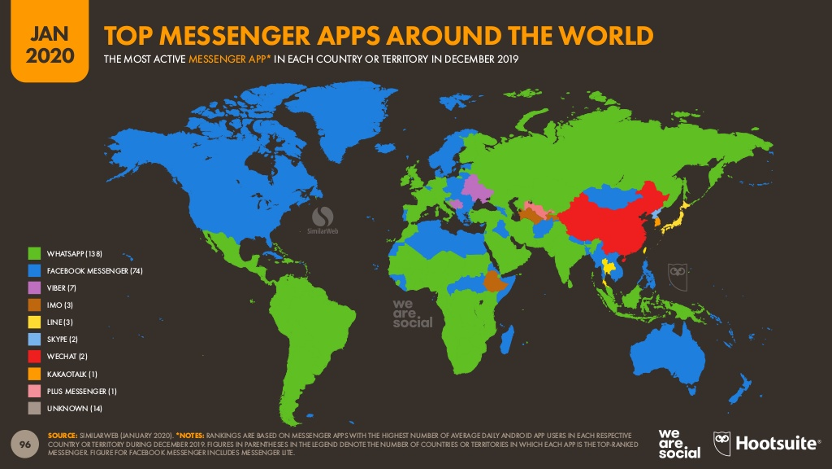 ---
Status Quo of Messenger Apps
According to a January 2020 statistic from Global Web Index, the monthly use of messenger apps and social networking apps from internet users aged 16 to 64 on mobile devices each amount to 89%. In accord, the Global Digital Overview 2020 by We Are Social Inc. shows that WhatsApp and Facebook Messenger are the most internationally used messenger apps, despite the fact that WeChat dominates the Chinese market.
---
How Did It All Start?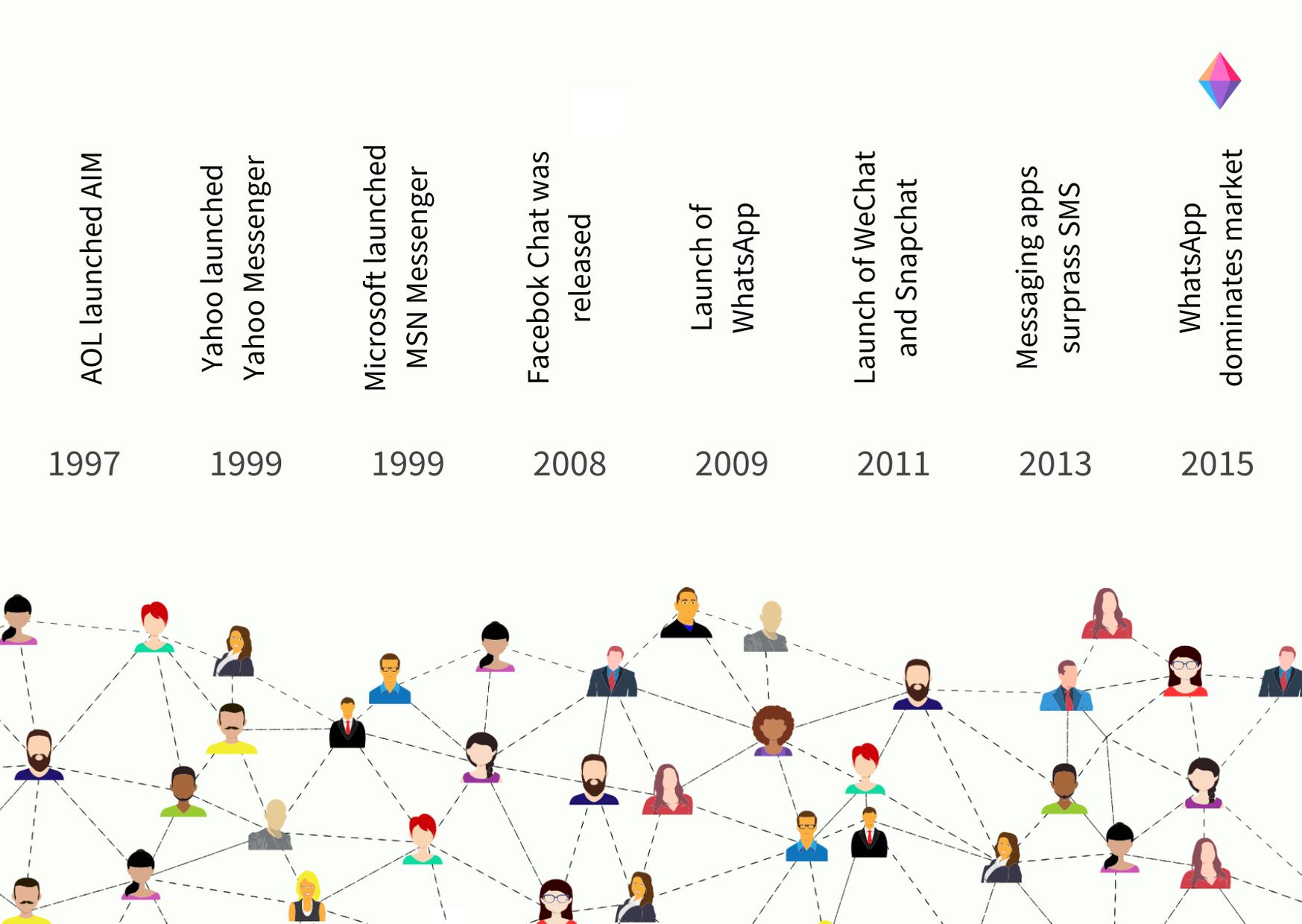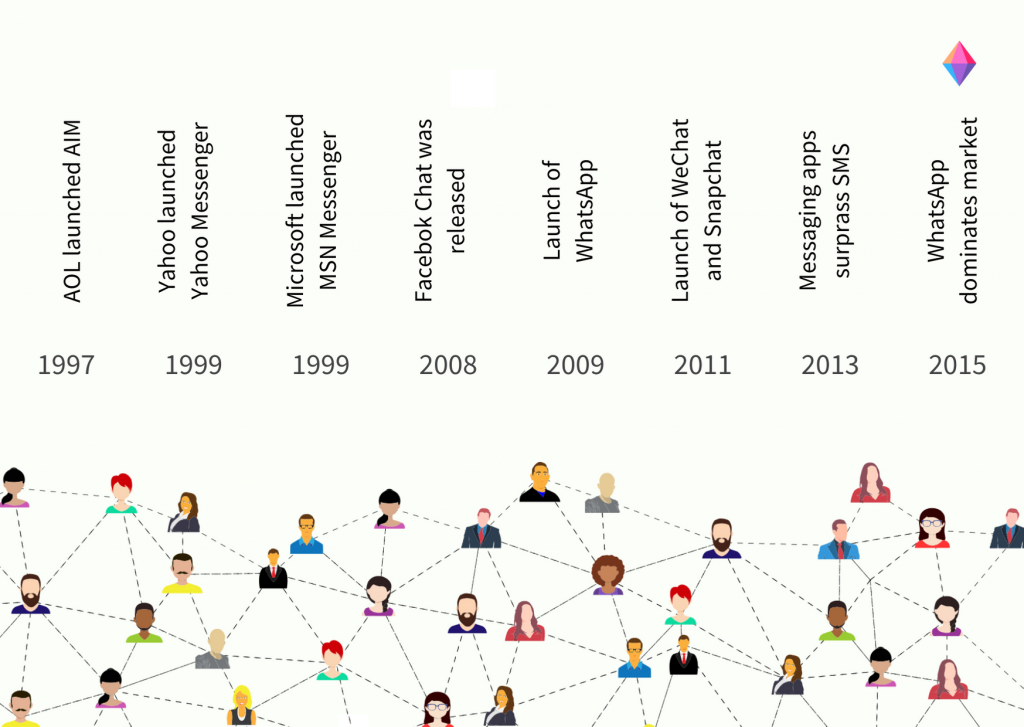 The introduction of instant messaging in the 1960s paved the way for the evolution of communication applications and platforms. Messaging services rose to prominence in the early 2010s, quickly replacing SMS-based texting due to their convenience and ability to add enhanced features. Nowadays, "over 41 million mobile messages are sent in an online minute", according to a September 2020 Statista report. Messenger apps are used in recreation and business alike to communicate and collaborate in efficient and dynamic ways.
---
Use of Messenger Apps at Work
Communication, whether verbal or nonverbal, is necessary to get any work done and enterprise messaging apps are the mode of choice to provide the dialogue. The use of chat apps as a normal or even necessary part of work has been rising in recent years.
Considering that Millennials represent the largest segment of today's working population with Gen Z nearing their entry, future workforce predictions state an increase and standardization of remote work by 2028. With more and more people working from home, chat has consequently become an essential part of teamwork and an inescapable tool of the modern workplace.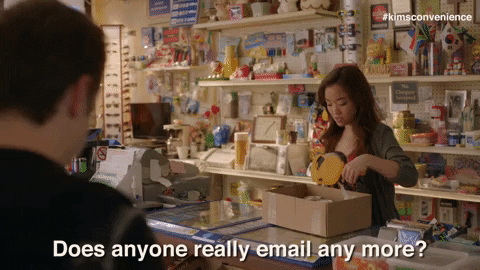 According to a September 2020 Statista report, "There was a more than 100% increase in the number of enterprise devices installed with collaboration apps at the end of March 2020 compared to pre-COVID level, and a 176% increase in mid-May, 2020."
The use of messenger apps in the workplace offers more than just quick team messaging. Depending on the chat app of choice, a variety of benefits for corporate communication exist, allowing employees and team members to collaborate in an efficient manner.
"People love to chat. It's human nature. But chat apps don't provide the structure needed for sustainable productivity like lists and Kanban boards do" says Zenkit CEO Martin Welker. 

---
The Dilemma of Messenger Apps and Productivity
Chat apps are wonderful fundamentally because they fulfil their purpose – enabling people to communicate with one another. But solely talking about work doesn't equate to getting work done.
Good communication is about saying the right thing at the right time. When communicating at work, whether through messenger apps or during meetings, the aim of communicating is to assist in the action of work.
Face-to-face discussion is often the best way to foster connection between team members and build culture, however, a fixation on the act of conversing may prove a risk to productivity rather than an opportunity to make progress. Sometimes important information and tasks can be forgotten simply because of the lack of formal (meeting) documentation. Using a messaging app doesn't necessarily solve this problem either. Tasks may get lost and forgotten about merely because the effort to relocate them in a chat thread can feel like trying to find a needle in a haystack.
Ultimately the question asked is whether being connected outweighs being productive.
While the use of communication apps to provide weekly status updates or quick peer opinions be a conservative, low-intensive practice, the pressure to stay connected is not. To suffice an ingrained request that our responses be as instant as the sending of a message through chat apps, there is a risk of a decline in productivity when new message notifications and demand to answer messages takes urgent priority over the work. Instant messaging is indeed instant, provides ease of use, and allows cross-team and remote team communication. But the swift and efficient method in sending and receiving information doesn't equate to meaningful and productive communication for working.
And rather than utilizing messenger apps as tools to assist employees with their work, real-time communication can easily become the default response merely because communicating about work is easier than doing work.
This happens when the workplace values staying connected versus staying productive. Real-time, synchronous communication is disruptive and a productivity killer for employees who engage in deep work such as writing code, working creatively and solving complex problems.
---
Does Being Connected Outweigh Being Productive? 
There's no debate that instant messaging is a genius innovation that enables swift and efficient communication across any real or virtual distance whether for personal or professional use. The creation of messenger apps changed how people communicate with one another, arguably for the better.
That said, good communication is good because of the quality of the communication. By switching to communicating via chat apps, the mode has merely been replaced with technology. Company policies can define the use of messenger apps in the workplace, but users still have ultimate control in deciding how their workflow is influenced by the various apps and guidelines. Users decide whether to let their workflow and their capacity of producing quality work be influenced by communication apps, whether in the office or at home. 
Finding the right balance between messenger apps benefitting teamwork and project progress, and risking a decline in workplace productivity is a difficult task. It's a fine line that needs tuning through trial and error, no matter the size or experience of the company.
Further reading:
---
Final Thoughts
We regularly use chat in replace of email in our workplace. Using Zenchat allows our team to keep track of tasks in conversation, which is particularly helpful when working in project management. We all use this feature passionately in our chat app whether for updating our content calendar, marking our progress on marketing activities, or simply documenting developer stages. Which type of messenger app does your team use and why?
Cheers, 
Jessica and the Zenkit Team
---
Image credits: Canva Studio via Pexels, Global Digital Overview 2020 by We Are Social Inc., Chat GIF, Kim's Convenience GIF
FREE 20 MIN. CONSULTATION WITH A PROJECT MANAGEMENT EXPERT
Wanna see how to simplify your workflow with Zenkit in less than a day?
Book a free demo
READY TO TAKE YOUR BUSINESS TO THE NEXT LEVEL?
Sign up for a free demo and receive an exclusive discount. Limited slots available, act now!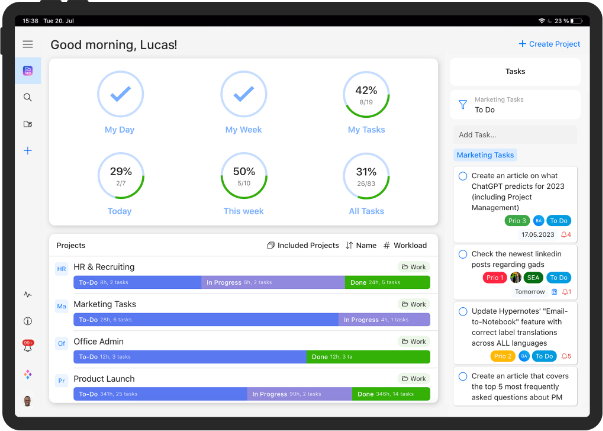 Book a free demo