Group Chat Collaboration: Microsoft Teams or Slack?
Why chatting in the workplace can actually be a good thing!
Collaboration can bring many benefits to a small business. It can lead to employee engagement, build stronger relationships, and nurture talent and creativity. And it all starts with communication.
Effective communication isn't just about using the right language, it also requires having suitable tools at your disposal. So when it comes to sharing information, swapping knowledge, and general discussion with colleagues, you're going to want something that can impart a relaxed and familiar feel. The instantaneous nature of team chat apps can offer exactly that.
In this article, I'll compare team collaboration software giants, Microsoft Teams and Slack, and see how much value they can add to your small business.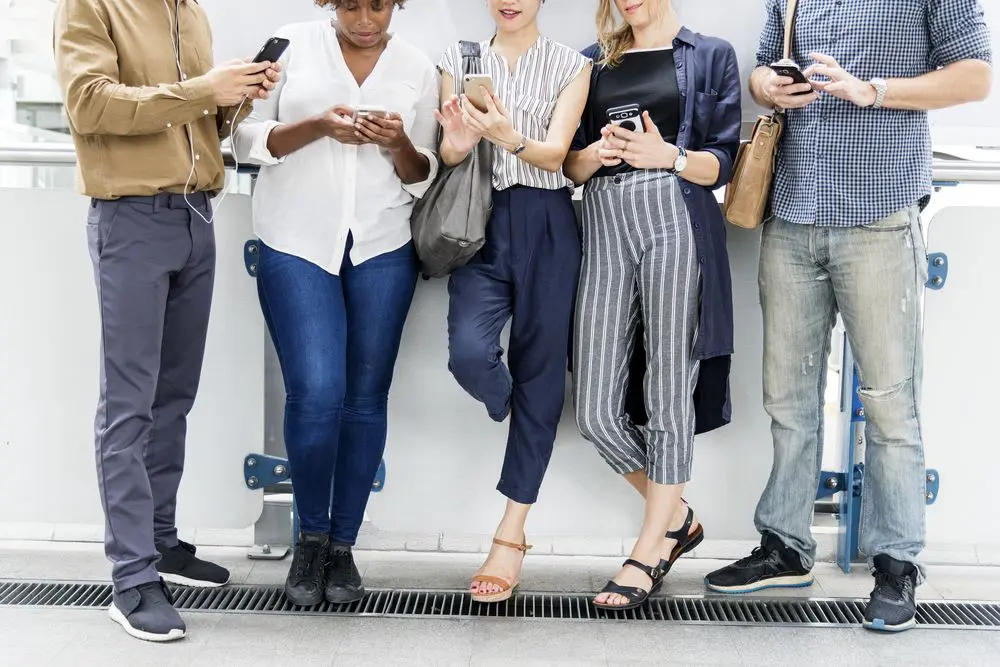 Photo by Rawpixel via Unsplash
---
Why Group Chat Collaboration Is Good for Your Small Business
Since the good ol' days of AOL, ICQ, and MSN, messaging apps have been a popular way to communicate with family and friends. Nowadays, with apps like Microsoft Teams and Slack, along with the decline of formality in the workplace, they're becoming a staple tool for office interaction.
Team messaging apps are platforms used in the workplace which enable employees to participate in group chats, share documents and files, and set up video conference calls. Comparable to a virtual water cooler, team chat apps are a space where colleagues can discuss anything from weekend plans to lunch ideas to global controversies (and, of course, collaborate on tasks and projects).
Group chat tools have transformed the way we communicate in the workplace. The telephone is rarely used these days, and compared to email, they're more efficient as they are a quick way to send and receive messages across teams, departments, and even countries. The immediacy provided is ideal for creating a closer working culture for remote employees. The beauty of team chat apps is that they present a laid-back way of communicating and instant connectivity to anyone within your business.
---
Microsoft Teams vs Slack
Team chat apps have changed the workplace communication game and the two products on top of the league are Microsoft Teams and Slack. Both are collaboration tools designed to make internal communication and collaboration a simpler and better experience, with features such as a searchable discussion archive, the ability to organize conversations, and integration with other tools.
Let's do a Teams vs Slack comparison, shall we?
Part of the Office 365 suite of services, Microsoft Teams is a collaborative software that was created as a direct competitor to Slack. Launched in New York in 2017, it's considered to be the next step from Microsoft Skype for Business in its evolution path. It includes the standard messaging, calling, video conferencing, and meeting set-up features, as well as allowing communities, groups, and teams to join via invitation.
---
Microsoft Teams Features
For quick commands, you can use "@" or "/" to reveal a list of commands to use.

Conversation thread.

Search bar tool.

The free version supports up to 300 people.

2GB of personal storage and an extra 10GB of storage space shared across the team for loaded files (free version).

Guest access (this refers to people who you collaborate with but don't want to permit all access to your discussions) and unlimited integrations on the free version.

Plans start from $5.00 USD/month.

Available on Windows, macOS, iOS, and Android.
Is soon to be available for integration with Zenkit.
Slack is also a collaborative software aimed at professionals. Since its launch in 2013, it has been a popular team chat app amongst many businesses around the world, with 8 million daily active users. Originally designed to be an organizational communication tool, it has since developed into a community platform where groups and communities are categorized by topics of interest.
---
Slack Features
Quick commands. Use "/" to find a list of quick commands when inputting into the search bar.

Conversation thread.

Search bar tool.

An unrestricted number of people can join your account.

The free version restricts the search to the most recent 10,000 messages.

Over

1,500 apps

you can integrate with (limited to only 10 on the free version).

No group calls on the free version, and no screen sharing.

No guest access to the free version.

Plans start from $8.00 USD/month.

Available on macOS, Windows, Linux, iOS, and Android.
Can be integrated with Zenkit via Zapier.

Both Microsoft Teams and Slack are worthy contenders for any small business looking for a new team messaging app. Which solution you should go for depends on your business. If your business relies on Office 365 to conduct daily operations, then your best bet is to go with Teams as it already supports the software and there's no additional cost to implement it.
If your business is more flexible, then perhaps Slack's features that have had more years of development could sway you. Also, as it's a product on its own, it means you don't have to be signed up for any software bundle to join. Whichever software you decide to go for, make sure you have an implementation strategy in place so your business can smoothly adapt to the solution.
---
Team Chat Apps Are Only One Part of the Grand Plan
Regardless of where you stand on the Microsoft Teams vs Slack debate, it's important to keep in mind that they're only one part of the bigger picture. Although group chat tools are great for communicating within businesses and fostering collaboration, they aren't the ultimate solution.
Every small business should have some type of strategy that deals with its collaboration and communication objectives. One that includes how to overcome obstacles that are regularly found when a group of people are newly put to work together. Collaboration can bring in new insights, strengthen working relationships, and cultivate creativity, but it doesn't come inherently. That's why it's important to have a plan in place.
Team chat apps aren't designed to accommodate everything. While they're great for quick and concise communication, when it comes to locating shared documents and tracking progress on a task, for instance, they aren't the ideal platform of choice. A project management tool that can track tasks, streamline workflows, and store shared files would be a more suitable option.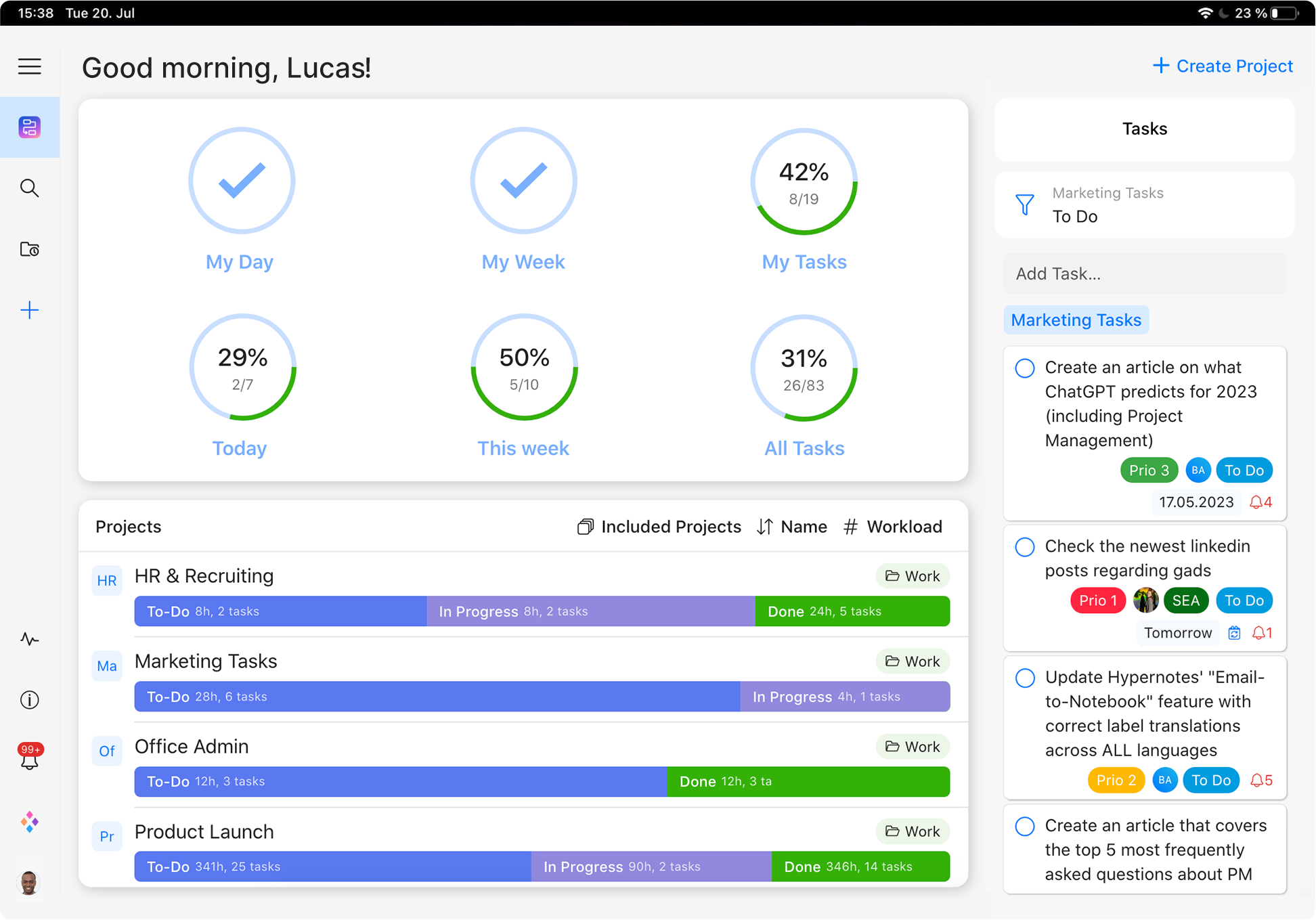 Discover the ultimate project management tool.
Sign up for free today!

Chat apps also leave little room for in-depth discussions. The casual and compulsive nature of how they operate means they're probably best for simpler conversations. If a momentous issue requires solving, then perhaps an email or face-to-face meeting may prove to be a more advantageous solution.
Using team messaging apps is a great way to build camaraderie amongst your employees. And with happiness in the workplace is linked to enhancing productivity this is something that should be encouraged. However, one of the biggest downsides of chatting is that it can get a bit, well, chatty. Unless monitored carefully, team chat apps can become a hub for distraction and can make employees lose focus on the task at hand. Ensure your strategy includes a protocol on how the chat app is used.
---
Final Thoughts
Irrespective of where you stand in the Microsoft Teams vs Slack discussion, you now know that team chat apps are a must-have for every small business. Seen as a more efficient way of communicating compared to email, they can foster collaboration, productivity, and team morale.
But remember, chat apps should only be part of your overall strategic collaboration and communication plan. It can't be your be-all-end-all solution. You need to have other tools and systems in place that align with your business's objectives and complement your chosen chat app.
Let us know in the comments section below where you stand on the Microsoft Teams vs Slack debate, or if there's an alternative solution to the big two. We're always curious to know what tools help our readers enhance their productivity!
Cheers,
Dinnie and the Zenkit Team
FREE 20 MIN. CONSULTATION WITH A PROJECT MANAGEMENT EXPERT
Wanna see how to simplify your workflow with Zenkit in less than a day?
Book a free demo
READY TO TAKE YOUR BUSINESS TO THE NEXT LEVEL?
Sign up for a free demo and receive an exclusive discount. Limited slots available, act now!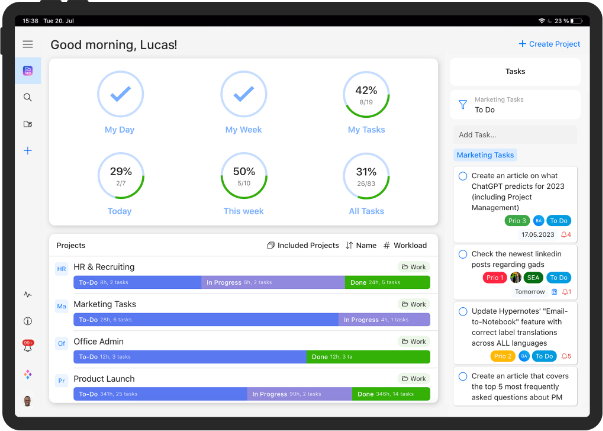 Book a free demo