Productivity Pros: An Interview with Francesco D'Alessio
We pick the brains of one of the productivity world's rising stars
This week we're doing something a little different: you know we love a good productivity hack, but so do many others! Over the last few months, we've had the opportunity to speak with several productivity experts to pick their brains about the productivity space, and we want to share their wisdom with you over a series of posts.
Today we have the great pleasure of introducing you to YouTuber and tech enthusiast Francesco D'Alessio!
---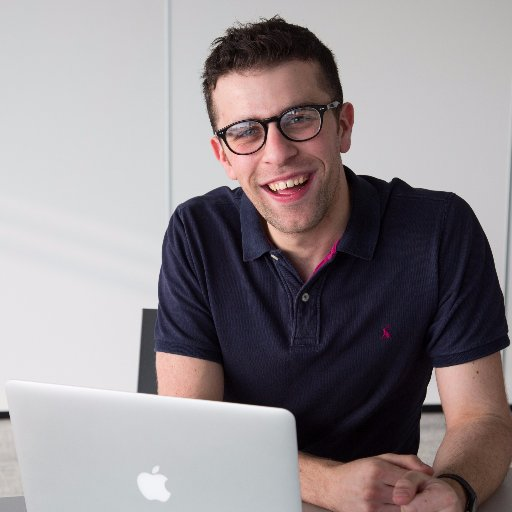 Briefly explain who you are and how you ended up doing what you do.
I'm Francesco. I'm a tech enthusiast running a YouTube channel covering productivity apps and resources. I have a huge passion for the functionality of applications like this and I decided to help educate others about new resources and how to advance your use of these apps. I also work for a few tech startups as my main daily position.
---
What trends in productivity do you see appearing in the next year, 5 years, or 10 years?
Productivity will move towards a more priority-focused system. There's no one tool that helps to fix your priorities issue, e.g. what to do first, or 'what do I need to do next'. Right now this is still very analogue. There's a huge prioritisation issue with work, so in the next 5–10 years I believe productivity resources will try and address this workflow issue.
---
What is your opinion on the 'productivity tools' market? It seems like there is some consolidation happening (e.g. Trello + Atlassian). Is this likely to continue and why?
This is likely to continue, Google, Microsoft and Facebook and other major tech companies will try and bring this in-house to fix issues with a workflow that their businesses/users are facing. The productivity apps market is going to continue to grow because of this acquisition situation: there will constantly be new resources to replace those that get gobbled up.
---
It seems that the current trend on the market is adding products as features e.g. adding Kanban. Do stand-alone products like Trello all need to be rolled into a platform to survive?
The issue many products face is a "layouts" issue. Layouts provide you with ways to see your work. A productivity app that provides multiple ways to view your work allows for improved productivity and flexibility for your setup. Many resources are catching onto this. For products like Trello to continue, they just need to constantly adapt the element they rule at: Kanban.
---
What is your best tip for being productive in the workplace?
Being productive in the workplace is very dependent on the person, there's no one fix for all. One of my most recommended tips is avoiding the distractions of others. Working remotely, for now, helps this become a reality as I don't have many physical interruptions. Let your colleagues know you are working on something intense and to only disturb you under major circumstances, that intense proactive work will pay off.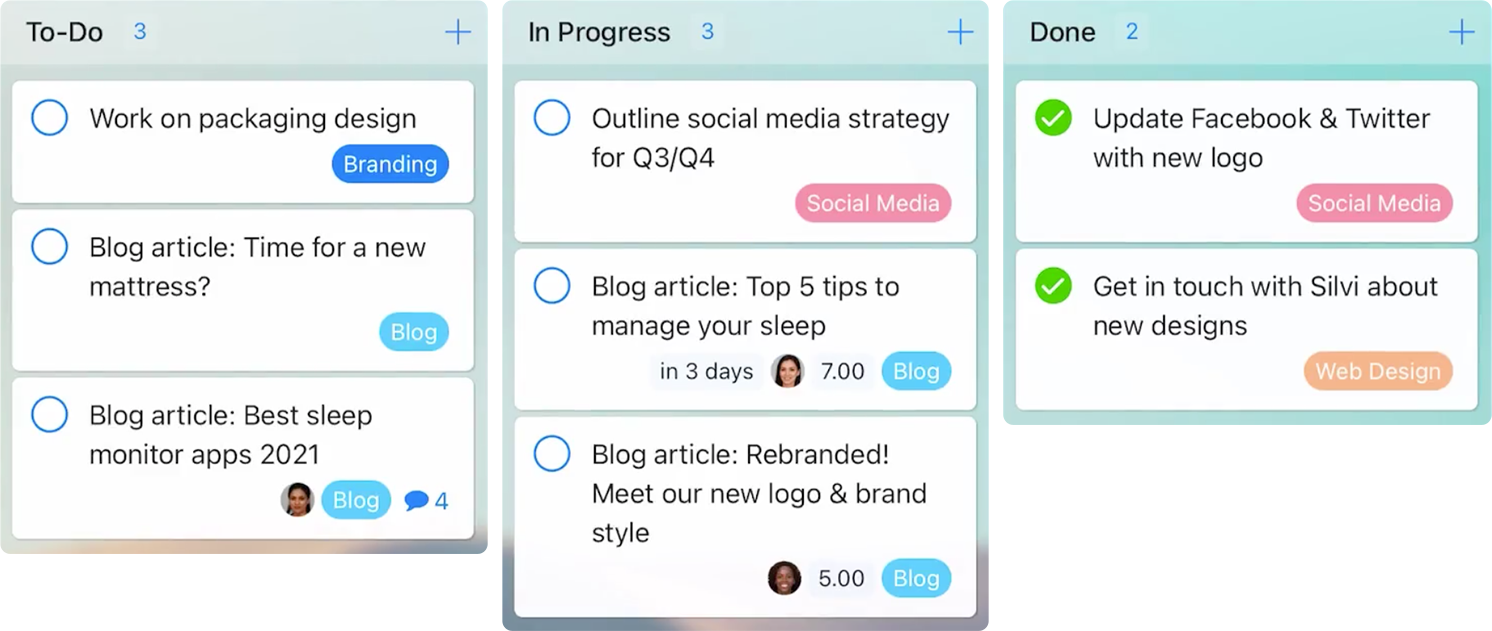 Simplify your project communication and task management with our user-friendly project management software.
Sign up for free today!

Thanks so much for the interview, Francesco! 👋
---
We were lucky enough to be featured in one of Francesco's review videos early on (way back in March!). It's a great first impression review that covers all the bases and is a good resource to have a look at if you want a quick primer to Zenkit.
Want to learn more? Francesco regularly creates great videos and blog articles that cover anything and everything in the productivity space: from meditation and mindfulness tips to app reviews and masterclasses, there's something for everyone.
Connect with Francesco on social media for a regular dose of awesome tips & reviews: Twitter — YouTube — Medium
---
That's all from us this week! As always, we love to hear from you: Please feel free to comment here, email us, ping us on Twitter, or get in touch on Facebook.
Have a productive week!
Cheers,
Siobhan & the Zenkit Team
FREE 20 MIN. CONSULTATION WITH A PROJECT MANAGEMENT EXPERT
Wanna see how to simplify your workflow with Zenkit in less than a day?
Book a free demo
READY TO TAKE YOUR BUSINESS TO THE NEXT LEVEL?
Sign up for a free demo and receive an exclusive discount. Limited slots available, act now!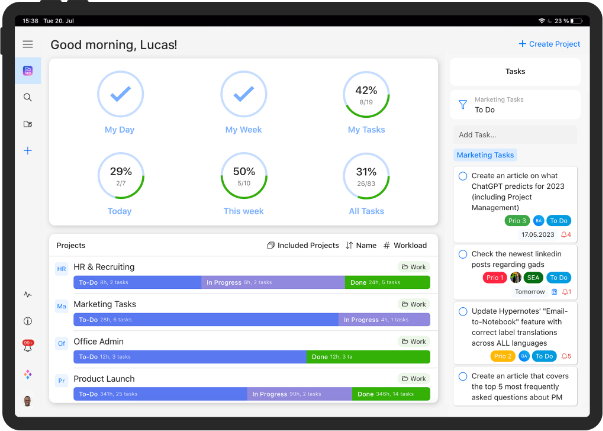 Book a free demo