I don't claim to have extensive coding knowledge. In fact, when I imagine our web developers hard at work coding and doing all their techy things, I imagine them in front of a screen that looks a lot like the vertically running code in the Matrix. 
Although, I've just been informed that this is not entirely accurate. However, apparently, the stress that comes with working with code is in fact an accurate representation. Not worrying at all. 
So, given that coding can be intimidating even for the most experienced coders, I'm relieved to know that no-code applications exist. 
No-code platforms enable you (and me) to design, automate, and innovate processes without writing a single line of code.  
No-code can be an invaluable resource for start-ups, freelancers, and small businesses. Individuals can use it to quickly create and launch their own websites, workflow automation, and apps! 
So, without further ado, here are our top picks for the 20 best no-code solutions for moving your work from the planning to the execution phase in as few steps as possible.
---
We couldn't kick off a list of the best no-code applications without a quick mention of our very own Zenforms! 
Zenforms is a brand-new no-code web form application (that was a mouthful) released as part of the ever-growing Zenkit Suite.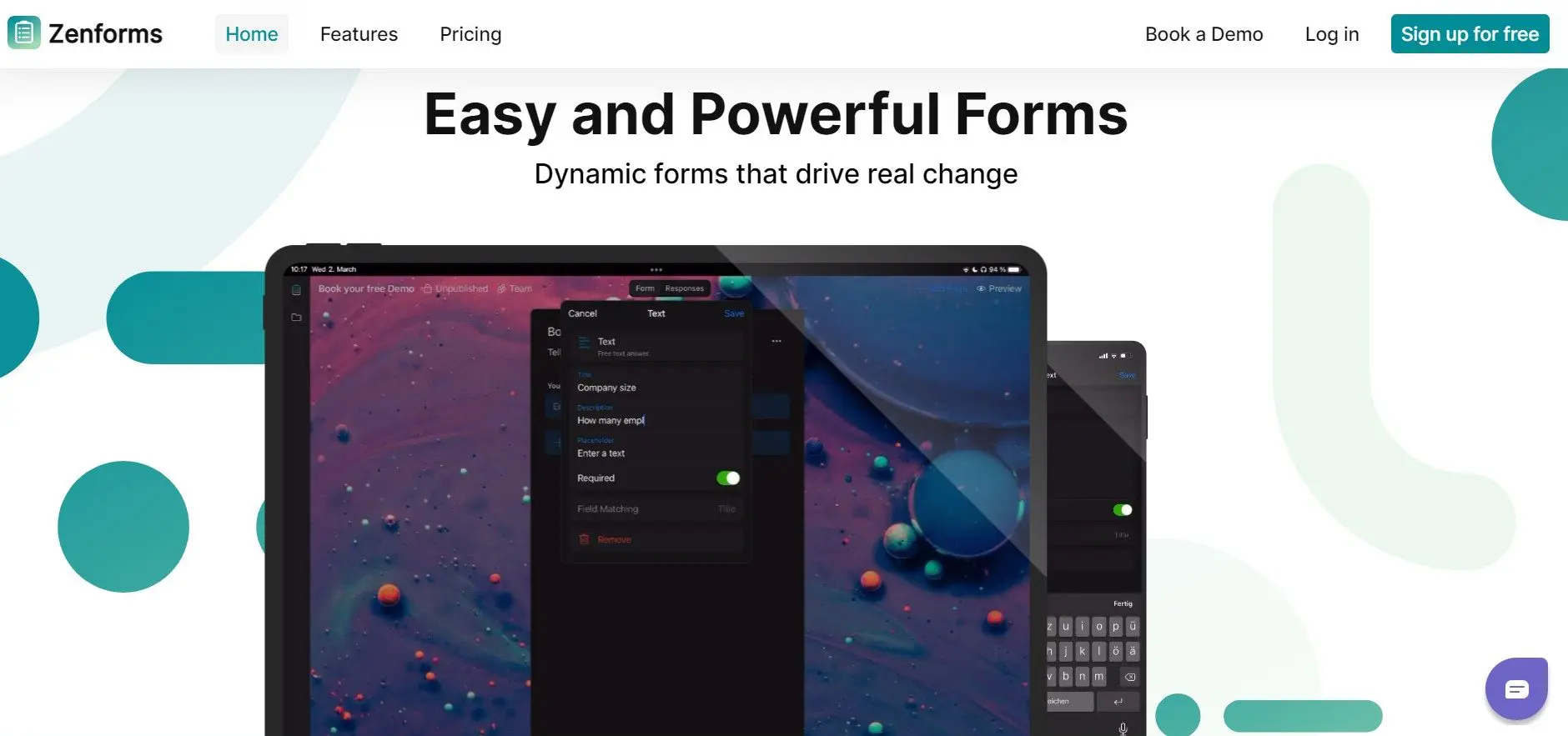 With it, you can connect with those who matter the most to you by creating forms and surveys. It is intended to be adaptable, simple to use, and ideal for collaboration. And, with a wide range of intuitive and creative form-building features, its applications are virtually limitless. 
Now you can ask the big questions without the need to code!
---
Bubble is a program that allows people with no programming experience to create their own apps. It is a platform that aids in the removal of software development barriers.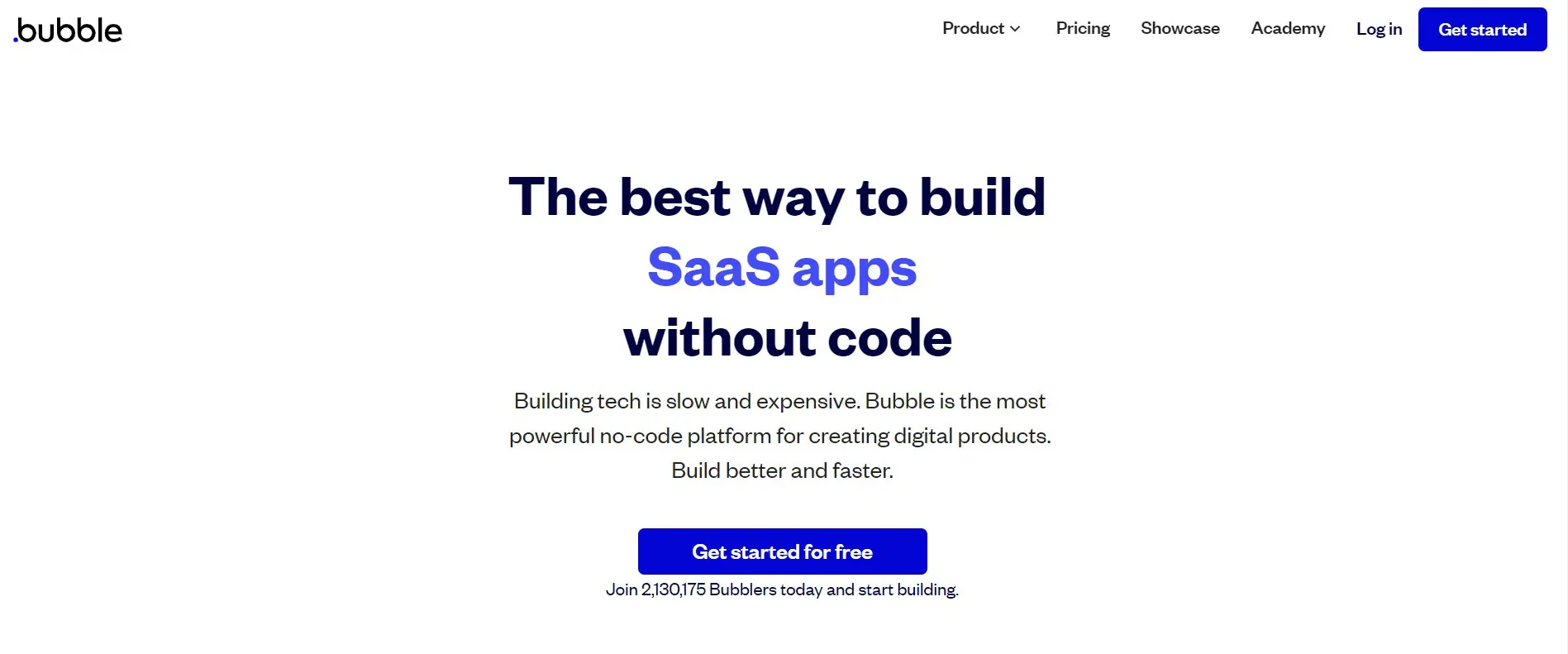 Bubble is an excellent tool for any aspiring app developer, especially since there is no need to write a single line of code. Bubble's visual set of app-building features makes it a great tool for assembling and launching fully functional end products. Bubble is an invaluable platform for both software and app development due to its extensive functional customisation options! Furthermore, because of its no-code functionality, you can build, prototype, and launch your work regardless of your skill set. 
---
Ninox is a platform for developing apps that aim to improve business processes. It accomplishes this with drag-and-drop, which alleviates the burden on those with little to no coding experience. Users can get creative with drag-and-drop spreadsheets, forms, charts, and reports on this customisable platform.

Ninox is a tool that is useful to users in a variety of industries. Any organisation, from IT to real estate to med-tech and construction, can create an app to serve its customers. 
Ninox is a versatile app that works on a variety of devices. It also has the advantage of being accessible offline, allowing you to build while on the go and collaborate with your team on streamlining your workflows. Furthermore, with its extensive library of pre-made templates, it facilitates the process of improving business processes for anyone.
---
Quickbase is a no-code operational agility platform. It enables organisations to improve their operations by providing real-time insights.
Quickbase also provides automation across complex processes and disparate systems.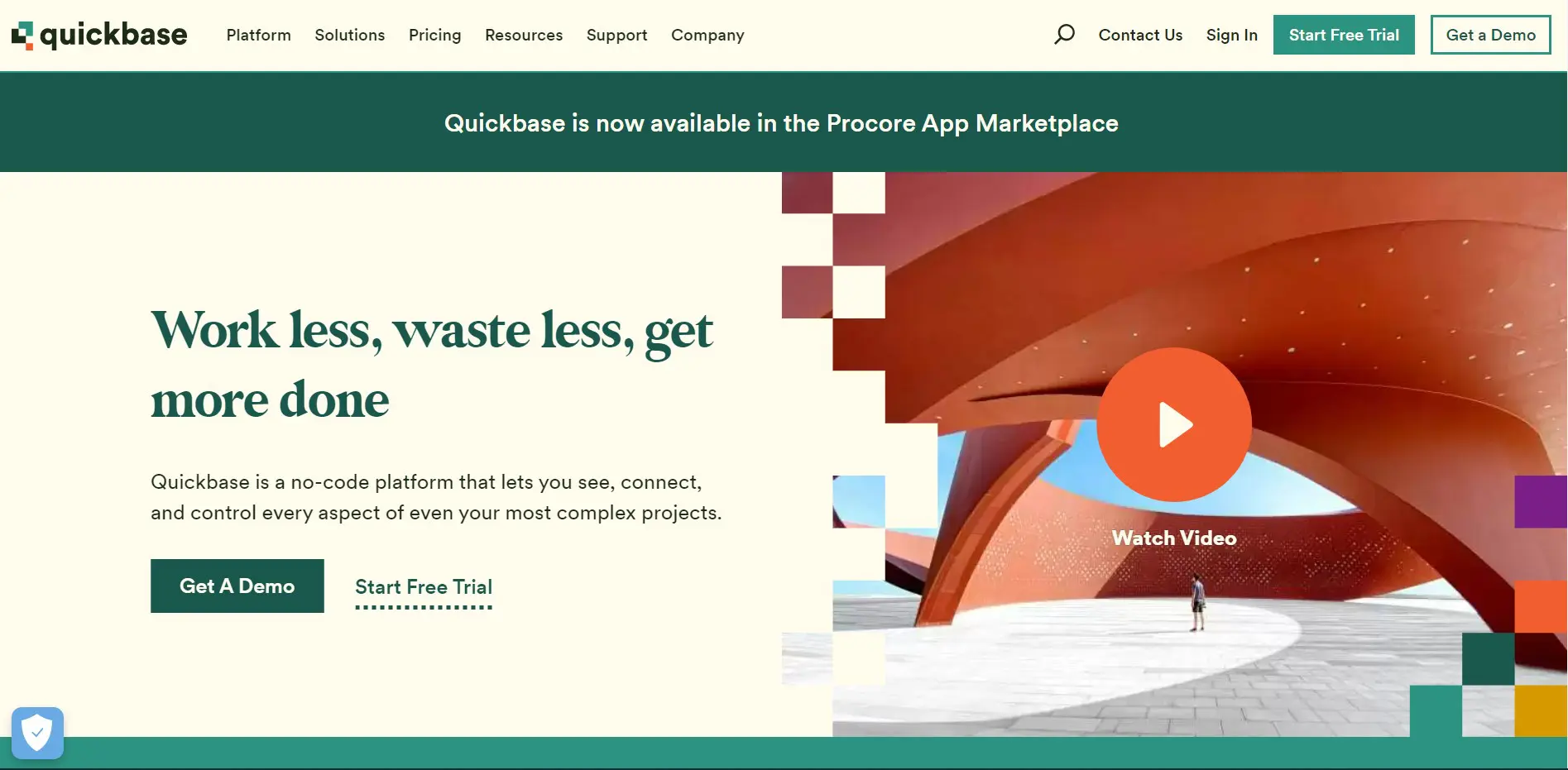 Their goal is to assist businesses in achieving operational agility. This includes being more responsive to customers, more engaging to employees, and as adaptable as possible to future endeavours.
---
Scapic is an application that puts its own spin on augmented reality – without the need for coding. Its goal is to assist online retailers in creating more transparency with their customers by improving the customer purchasing experience. 
Scapic does this by utilising augmented reality to help create a true representation of what a user is buying. While purchasing items online is certainly convenient, the inability to see a product in person can be extremely limiting. And, while product photos are extremely valuable, they're not always an accurate representation. When browsing an e-commerce site, users want as much information about what they are buying as possible, which is where Scapic comes in.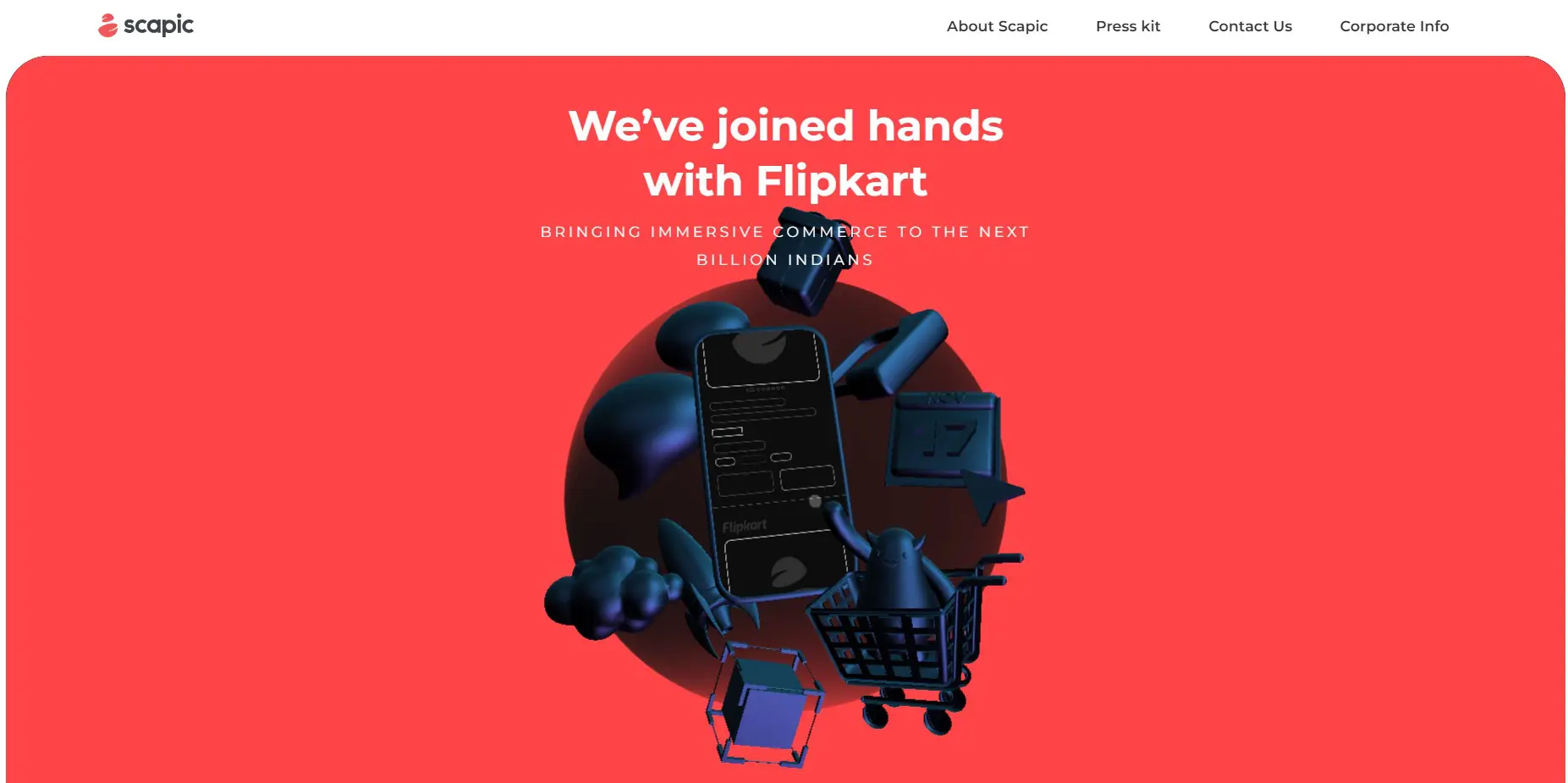 Scapic uses no-code to bring the power of augmented reality to your online store. Customers gain a better understanding of what they are purchasing by providing a true 360-degree product view. 
Scapic also makes it very simple to incorporate this technological feature into your own business design.
---
Appy Pie is a fantastic no-code platform that greatly accelerates the mobile app development process. It, like the other platforms on this list, does not require any coding experience or advanced technical skills.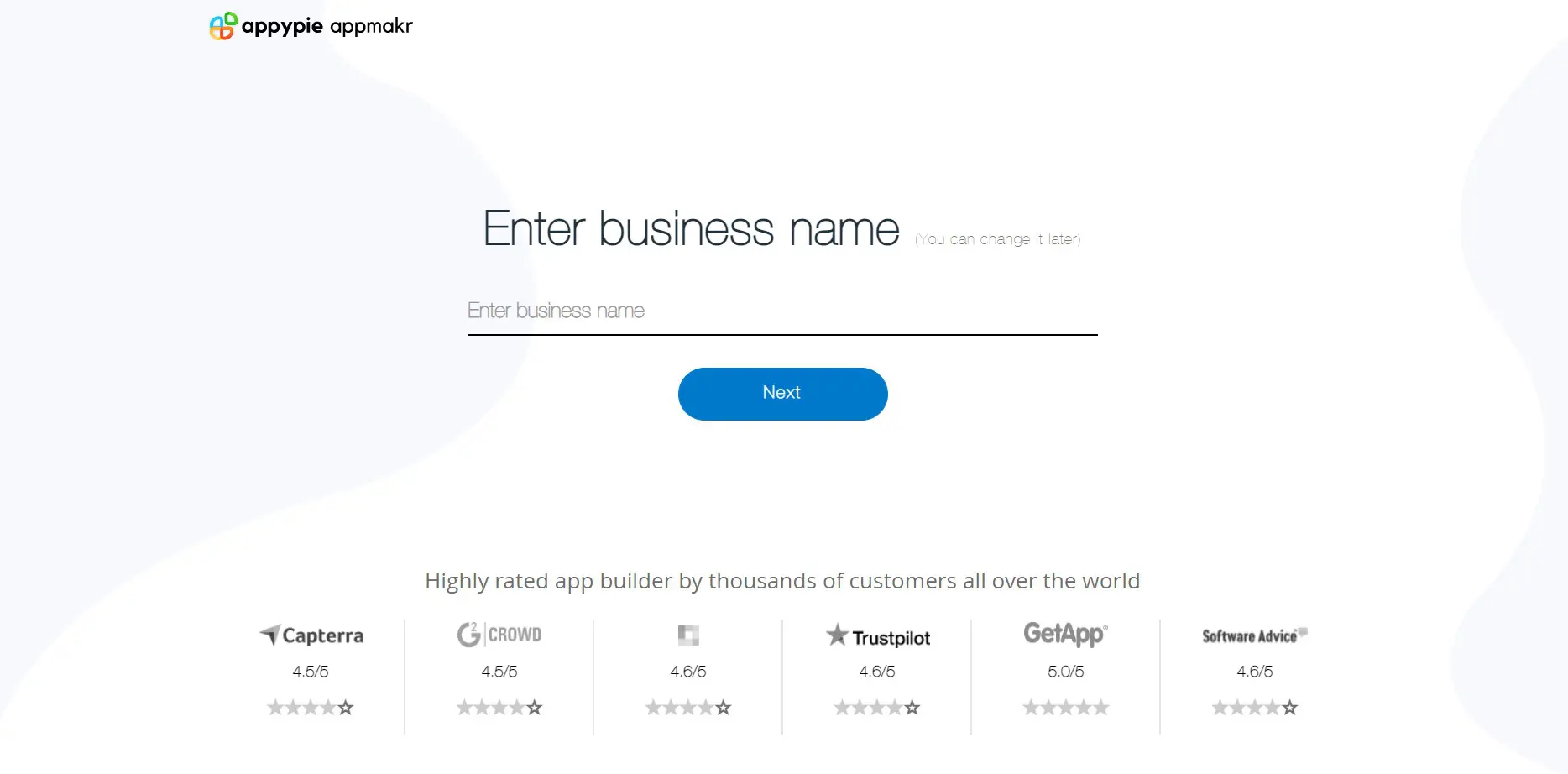 This low-cost application uses drag-and-drop to get your chat box, website, or other technical creation up and running in no time. Furthermore, Appy Pie aids in intelligent workflow automation and integration using Triggers and Actions to efficiently manage mundane tasks. 
Another useful feature of Appy Pie is the ability to create visually appealing images and graphic designs. The images can be used on business cards, websites, flyers, posters, and other mediums.
---
AppMySite is a DIY mobile app builder that creates premium native mobile apps in real-time without requiring the user to write a single line of code. The platform allows website owners, freelancers, and digital agencies to create affordable and customisable Android and iOS apps.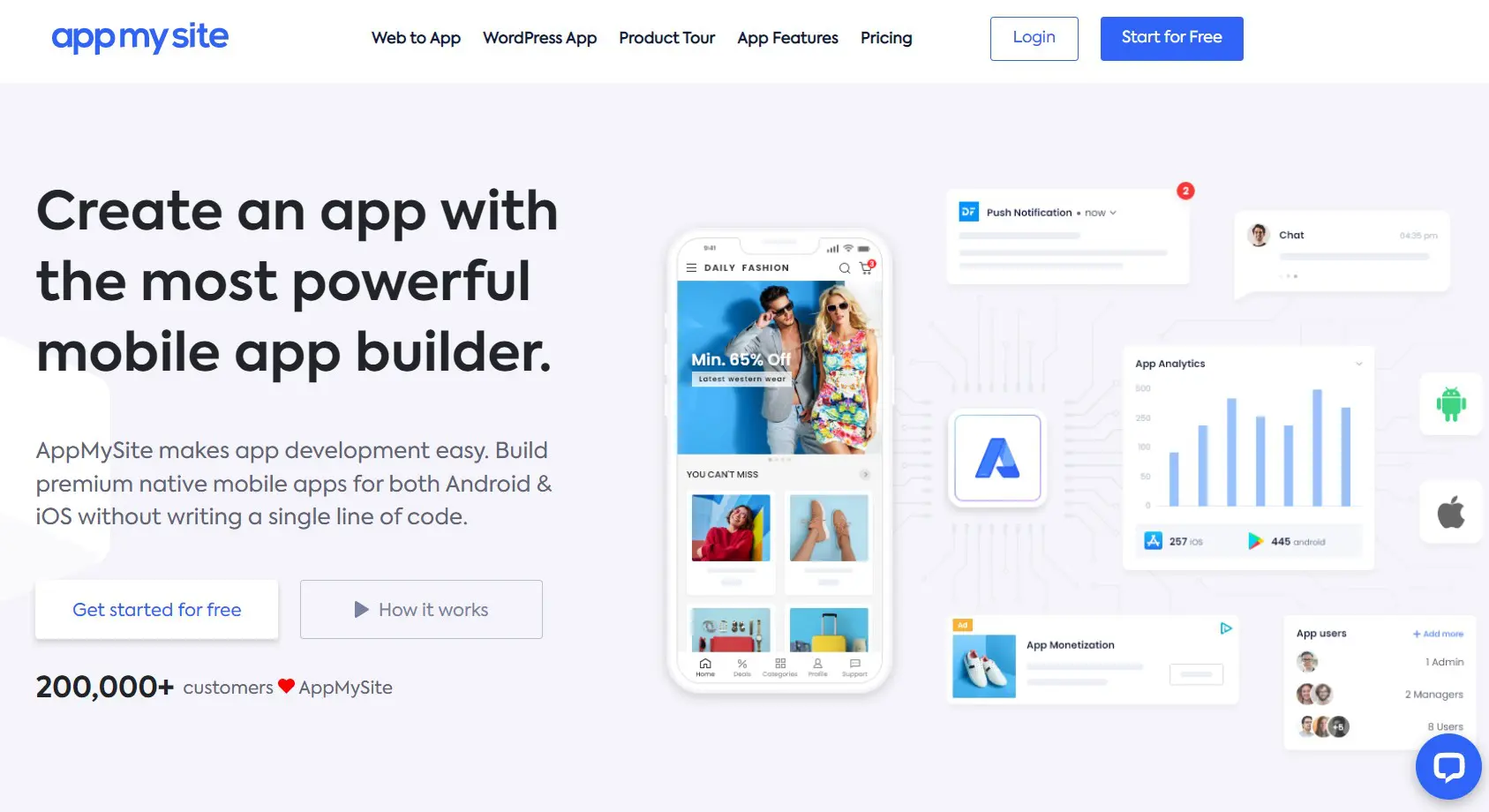 All mobile apps developed in AppMySite are optimised for the best performance and designed to be published easily on app stores.
---
Parabola makes integrating data into automations and connecting apps more manageable. 
Whether it's an API, an external database, or the complexities of e-commerce, Parabola simplifies and automates data-related tasks in a visually driven user experience.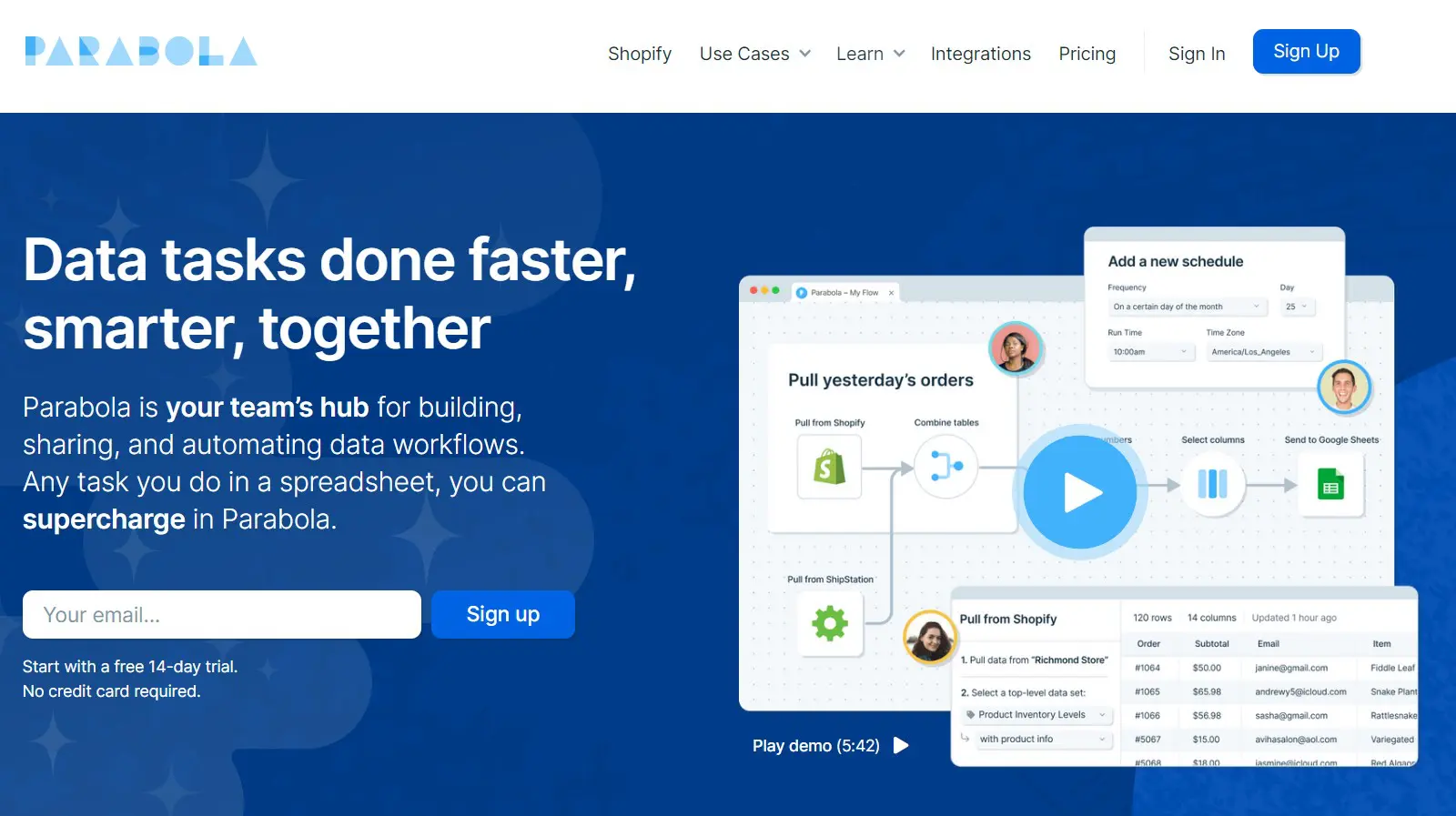 You can automate a process or create a workflow using Parabola's drag-and-drop tools. Furthermore, thanks to a wide range of third-party support, Parabola easily connects your data and transforms it into an invaluable data management tool for you and your business.
---
Kintone is a no-code application development platform that allows for collaborative teamwork. It assists engineers and software developers in the creation of powerful apps and databases for their organisations and teams, as well as in the automation of custom workflows. 
The platform can design CRM apps for various needs thanks to its range of different development tools.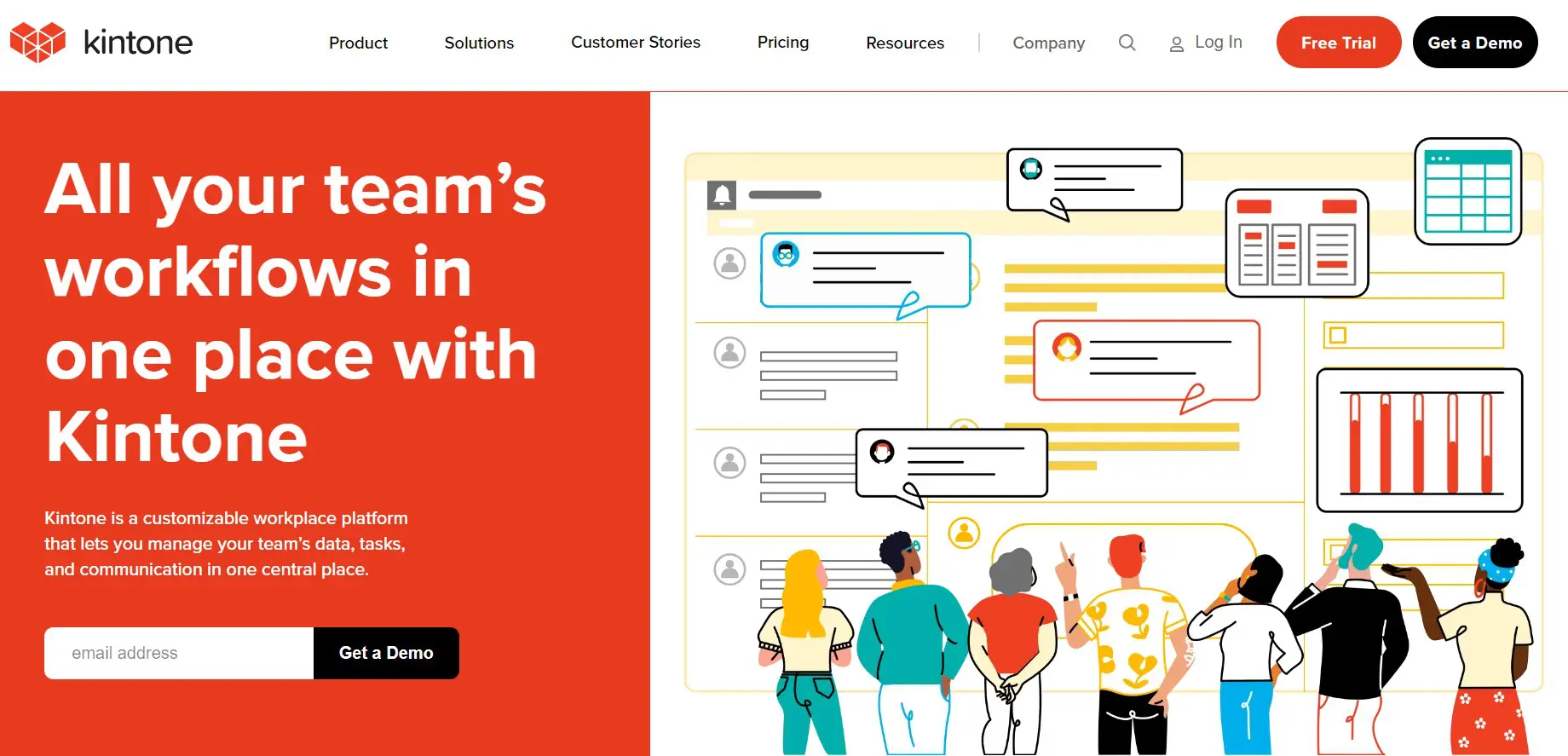 It also simplifies data management by consolidating everything into a single dashboard rather than dispersing it across multiple platforms. 
Kintone also provides collaborative tools for tracking, sending, and retrieving team conversations. As a result, there's no need to look for any project-related conversations in your chat box or inbox.
---
Webflow is a powerful website builder. It gives designers and web developers complete web design freedom when creating responsive software and websites. 
Although anyone with no coding experience can use Webflow, it does help to have some technical and design skills in order to get the most out of the platform.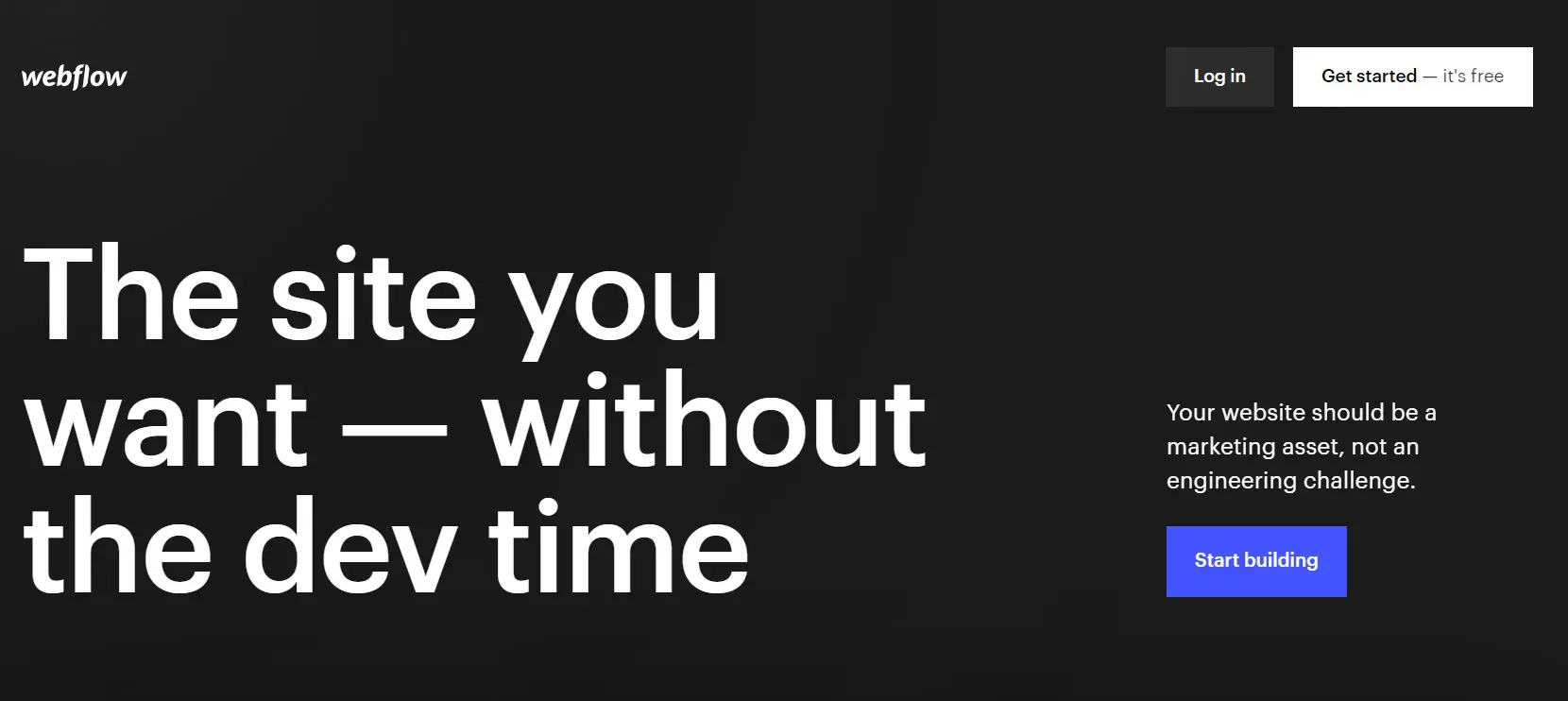 Webflow also allows for more customisation than traditional app development platforms. It even lets you create custom databases for CMS and e-commerce websites. 
Another important feature of Webflow is its dependable and trouble-free hosting network, which scales with your business. This alleviates the stress of worrying about site maintenance or your website going down.
---
Makerpad is an excellent tool for learning more about no-code and what it is capable of. It's an excellent first step for those who want to create something but don't know where to begin.

Makerpad has tutorials, tools, case studies, new apps, and other resources to assist anyone in finding a solution to their problem. 
Along with these resources, Makerpad offers paid services that provide education, implementation, and support to no-code start-ups and entrepreneurs.
---
Voice apps should not be restricted to programmers alone. 
This is where Voiceflow comes in. It's a platform that allows anyone, regardless of coding experience, to create voice apps. 
Voice app development in Voiceflow is a simple drag-and-drop process. This aids in the development of logic and structure for rapid application development.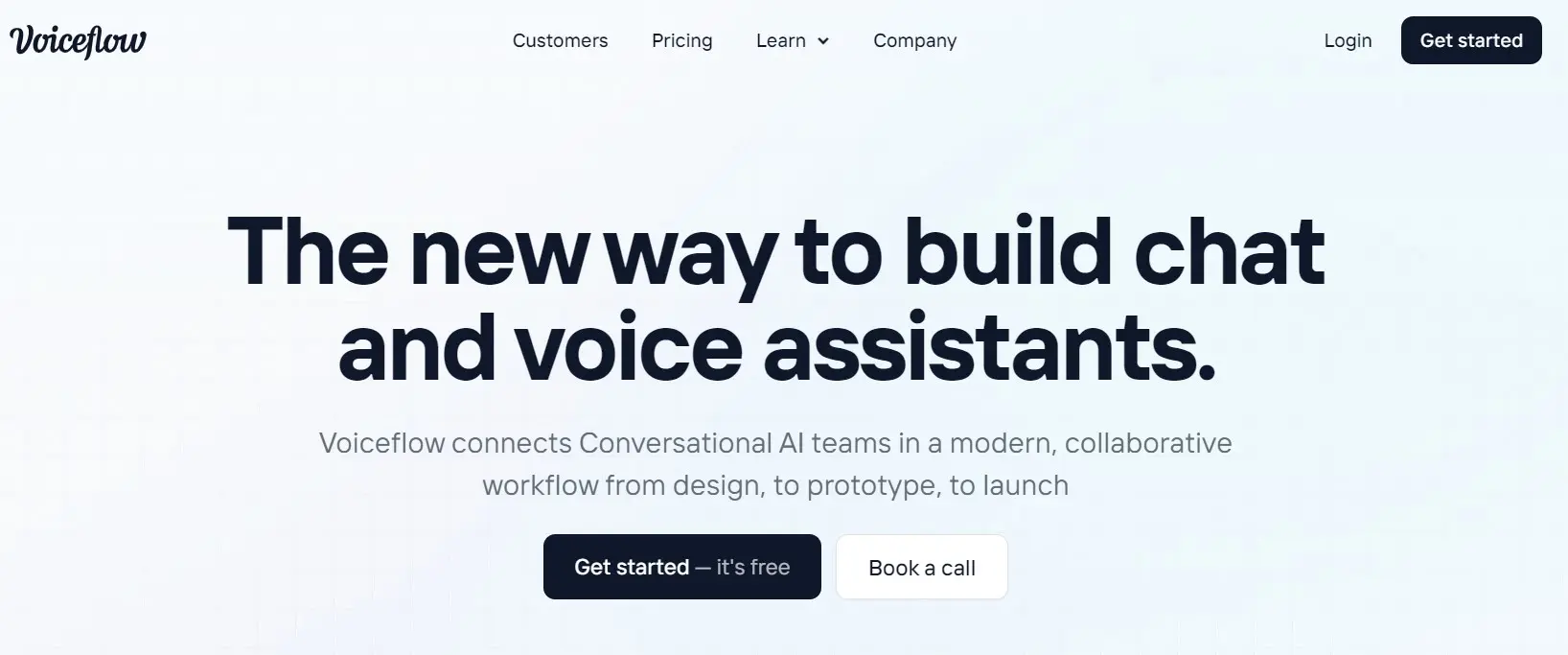 Voiceflow has a simple visual interface that eliminates the complexity of creating voice apps. 
If you're a budding app developer who has always wanted to create a voice assistant, Voiceflow's no-code application development platform makes it possible. 
---
Creatio is a no-code platform that allows for the most flexibility in automating industry workflows and CRM. 
Creatio comes with a no-code platform, CRM apps, industry workflows for 20 verticals, and marketplace add-ons.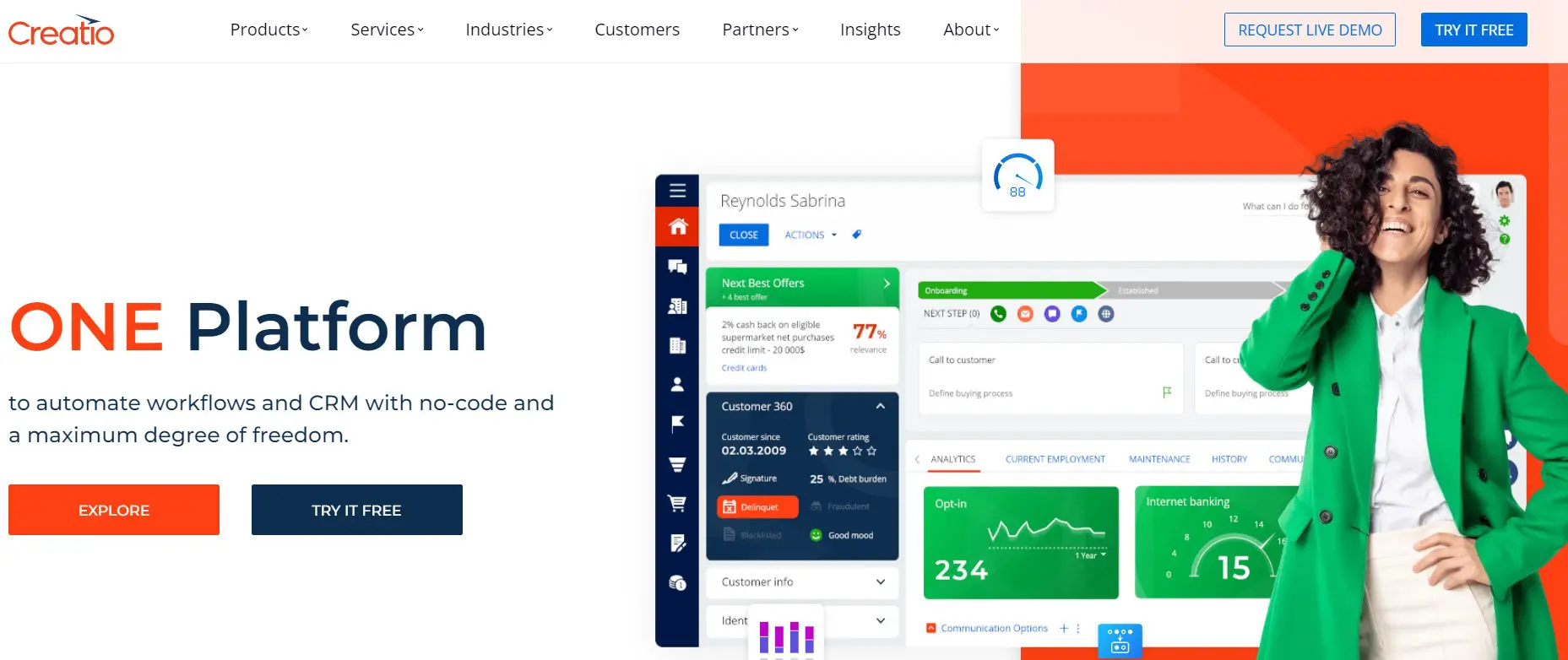 Creatio products can be purchased separately or as a unified CRM solution for no-code automation of customer-facing and industry workflows. All Creatio products include no-code tools and out-of-the-box capabilities to assist organisations in digitising workflows, improving customer and employee experiences and increasing efficiency across all business units. With its no-code UI builder and drag-and-drop visual design tools, the platform also enables non-technical users to create powerful business apps without coding. 
Creatio also offers a marketplace of ready-to-use solutions, connectors, and templates for a variety of use cases.
---
Vinyl, an application development platform from Zudy, focuses on data integration and enables teams to create any solution without having to write any code. It seeks to combine the power and functionality of low-code with the ease of use of no-code.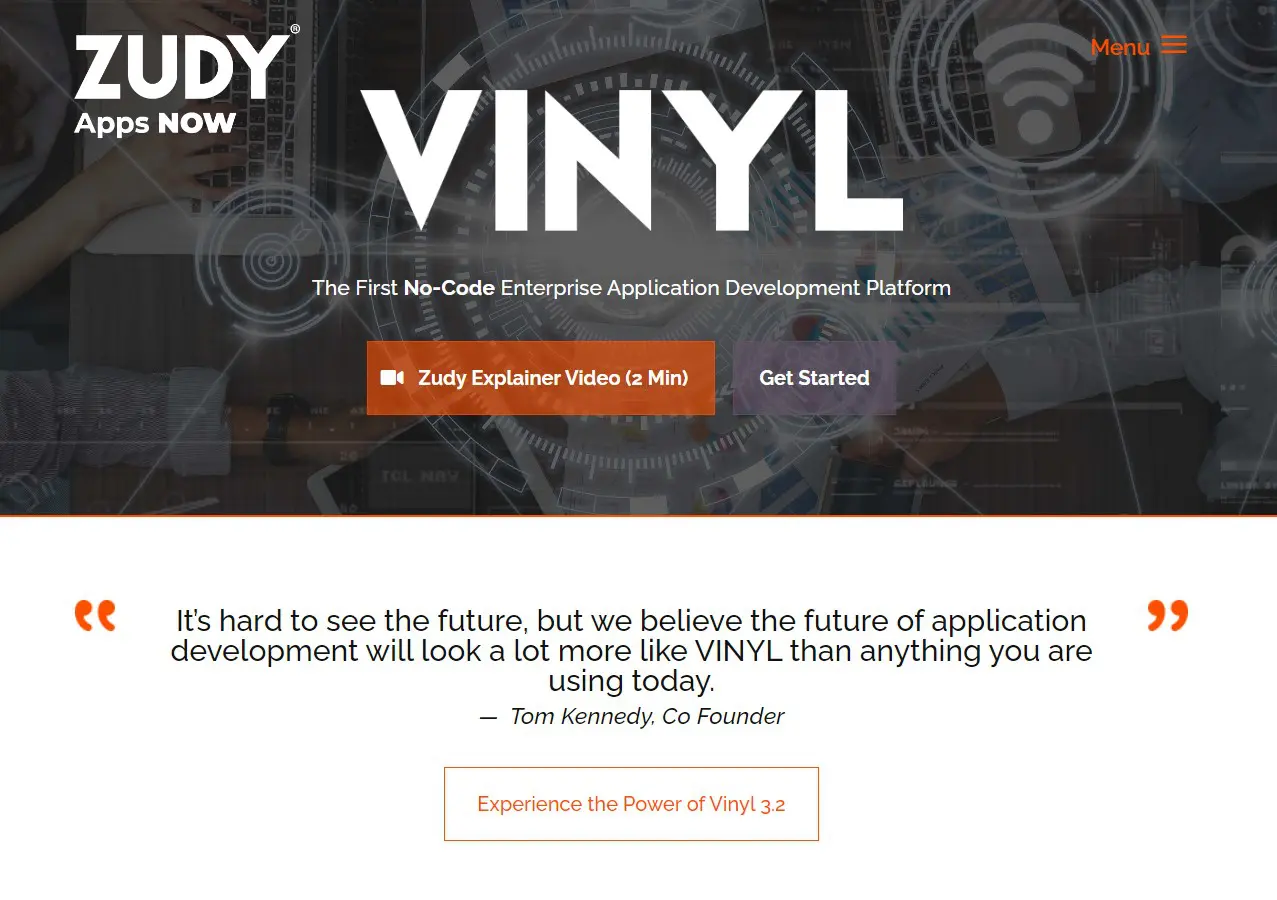 Vinyl is an end-to-end Enterprise Application Development Platform that includes extensive business and development knowledge. This built-in capability allows any user to quickly create "Enterprise Ready" apps.
---
Coda strives to unify your workflow. Coda, rather than an unconnected web of spreadsheets, apps, and databases, brings them all together in one central location: a Coda doc.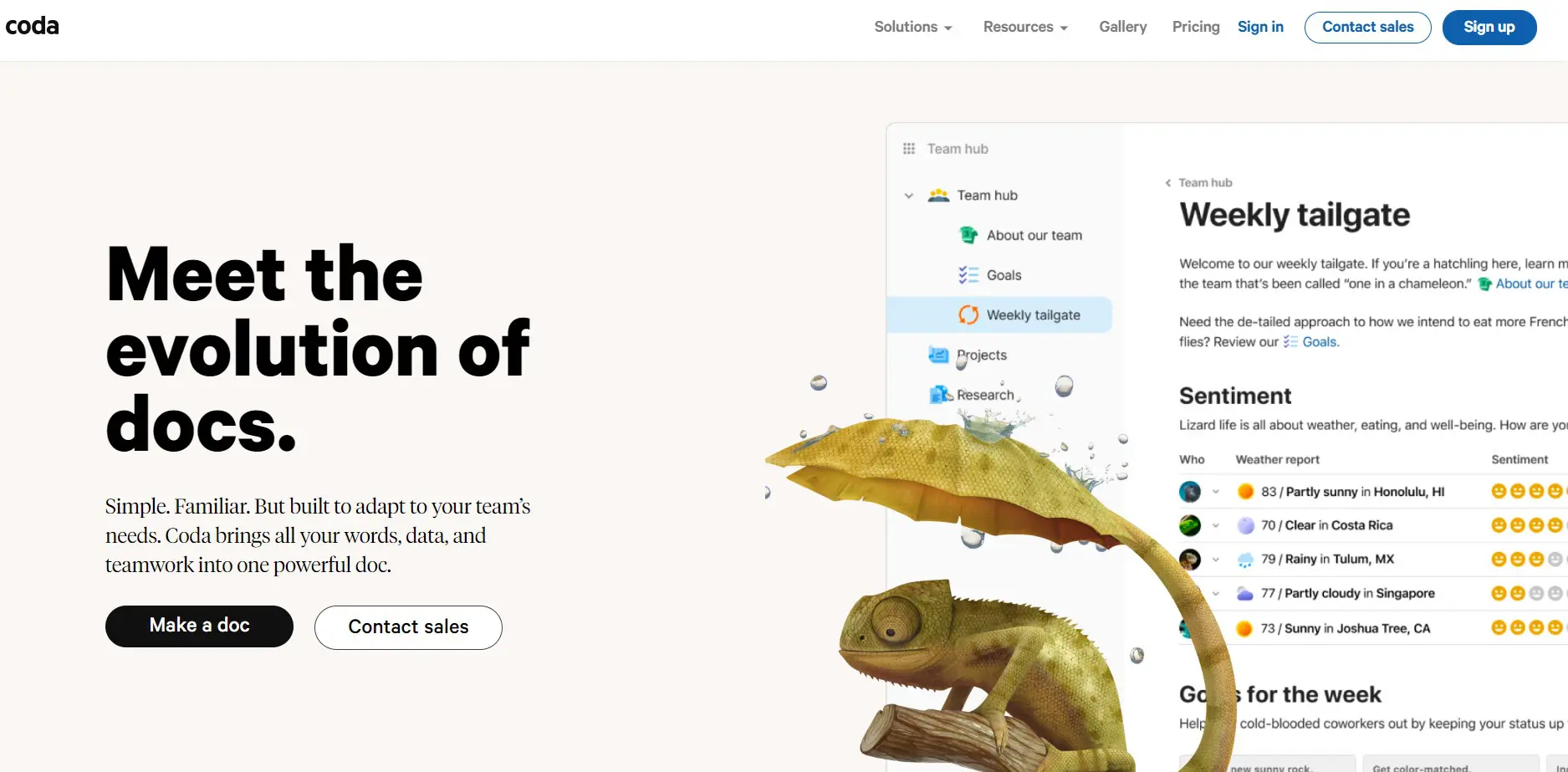 Coda Packs allow you to connect Docs. Other platforms, such as Slack, Google Calendar, and Jira, can be easily linked. Coda's building block system simplifies cross-team communication and streamlines the process of creating Coda docs (with fun graphic embellishments).
---
AppSheet is a smart no-code app creator. It makes no-code app development easier in four ways: 1) Link your data sources (e.g. Excel, Google Sheets, SQL, etc.) 2) Make a copy of a sample app. 3) Make use of Google Sheets, Forms, or Excel Add-On. 4) Begin with SPEC, our declarative natural language programming tool.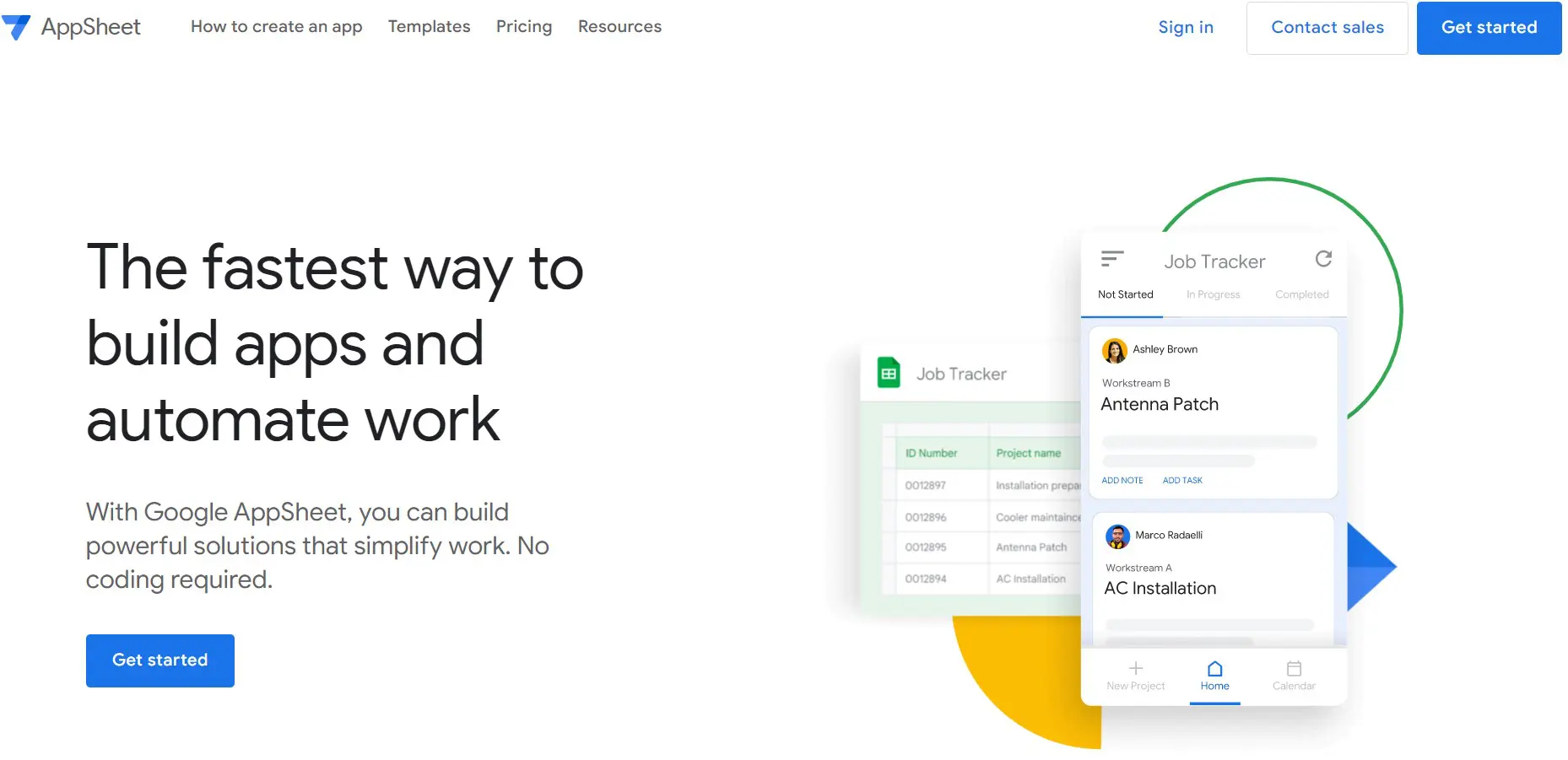 AppSheet easily integrates with Excel and Google Sheets to efficiently collect data. This enables mobile and web application developers to be flexible in multi-app creation while also staying current on the information. 
Anyone can use the platform to create and deploy multi-platform apps in real-time. There are no coding skills or programming language knowledge required. It aids in the automation of processes while also providing a satisfying user experience.
---
You can use Glide's no-code app builder if you have basic spreadsheet skills.

This no-code platform retrieves data from sources such as Excel files or Google Sheets and then prompts you to add visual components using a drag-and-drop interface. It is very accessible to people with no coding experience due to the variety of templates and pre-built components. Glide does more than just make your spreadsheets more visually appealing; it transforms them into powerful progressive web applications. 
Glide is an excellent tool for developing mobile apps for specific internal business processes. For example, apps for inventory management, sales pipeline monitoring, and employee directory management. 
---
Thunkable provides a no-code app development platform to help you build and launch your digital creations if you're looking for another option for building mobile applications.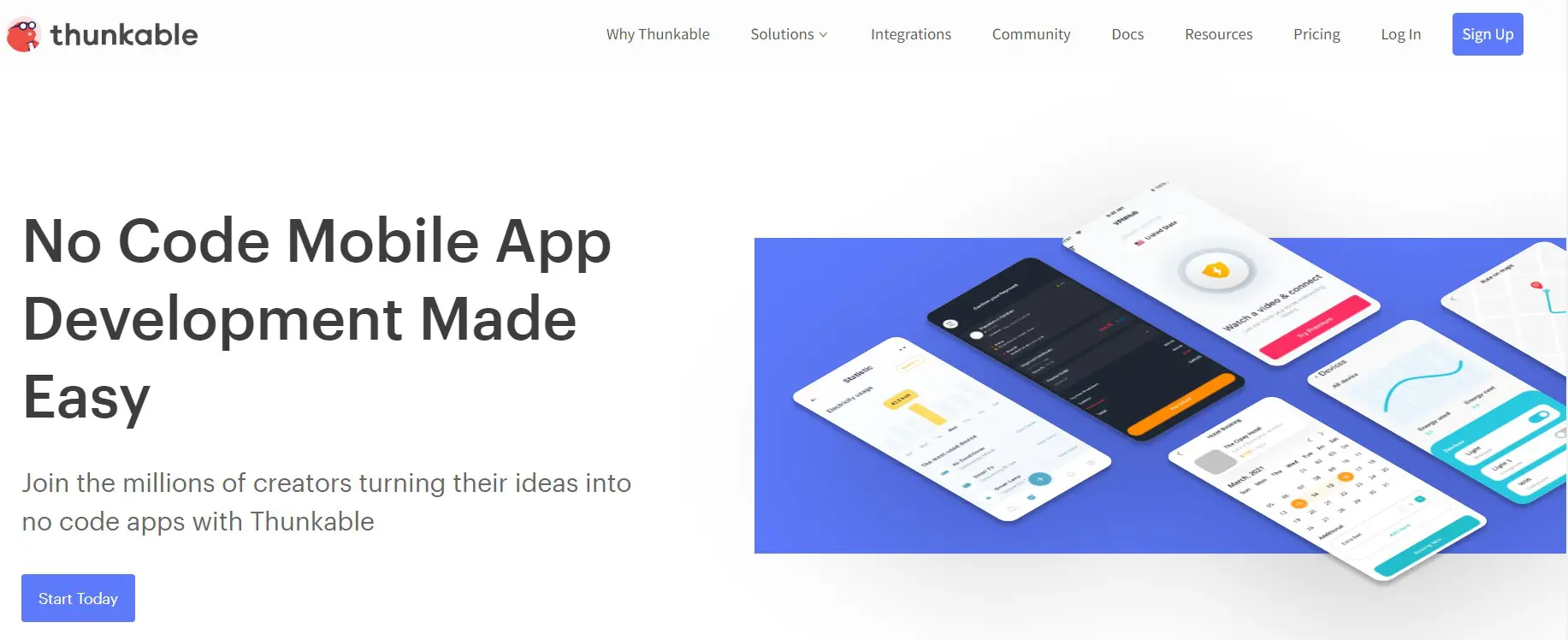 Thunkable's drag-and-drop functionality allows you to connect a variety of functional components to create different user flows for your own app development. Your finished mobile app will work on both iOS and Android without the need for any additional modifications. Thunkable's no-code app builder provides several open-source projects for free, allowing you to create native apps without having to start from scratch. 
---
Chatbots, when done correctly, can be a valuable tool for businesses as well as a valuable resource for customers. Chatbots can greet site visitors, assist them in finding the information they seek, and generate solid leads for human follow-up. However, standard chatbot responses will not impress your customers; customised chatbots are required.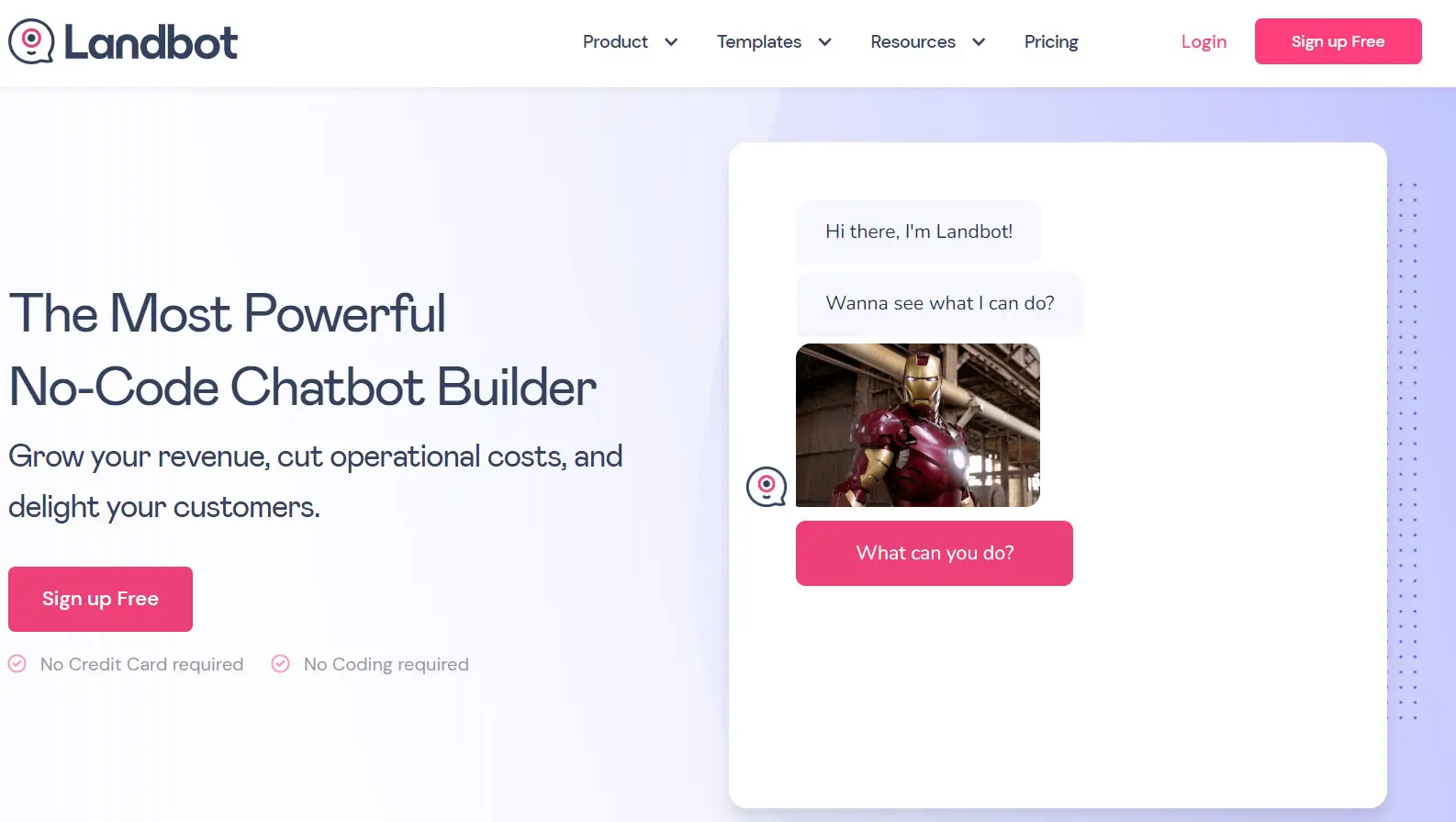 Landbot allows you to create your own chatbots and conversation prompts to guide your users. You'll be able to connect all the different parts of a conversation with an easy-to-follow workflow. With the WhatsApp integration, you can reach your brand's fans where they're already conversing. 
---
Most people associate start-ups with the big, glamorous world of technology. Those with entrepreneurial ambitions, however, are not limited to the digital realm. Many people wish to make a living from their own creativity.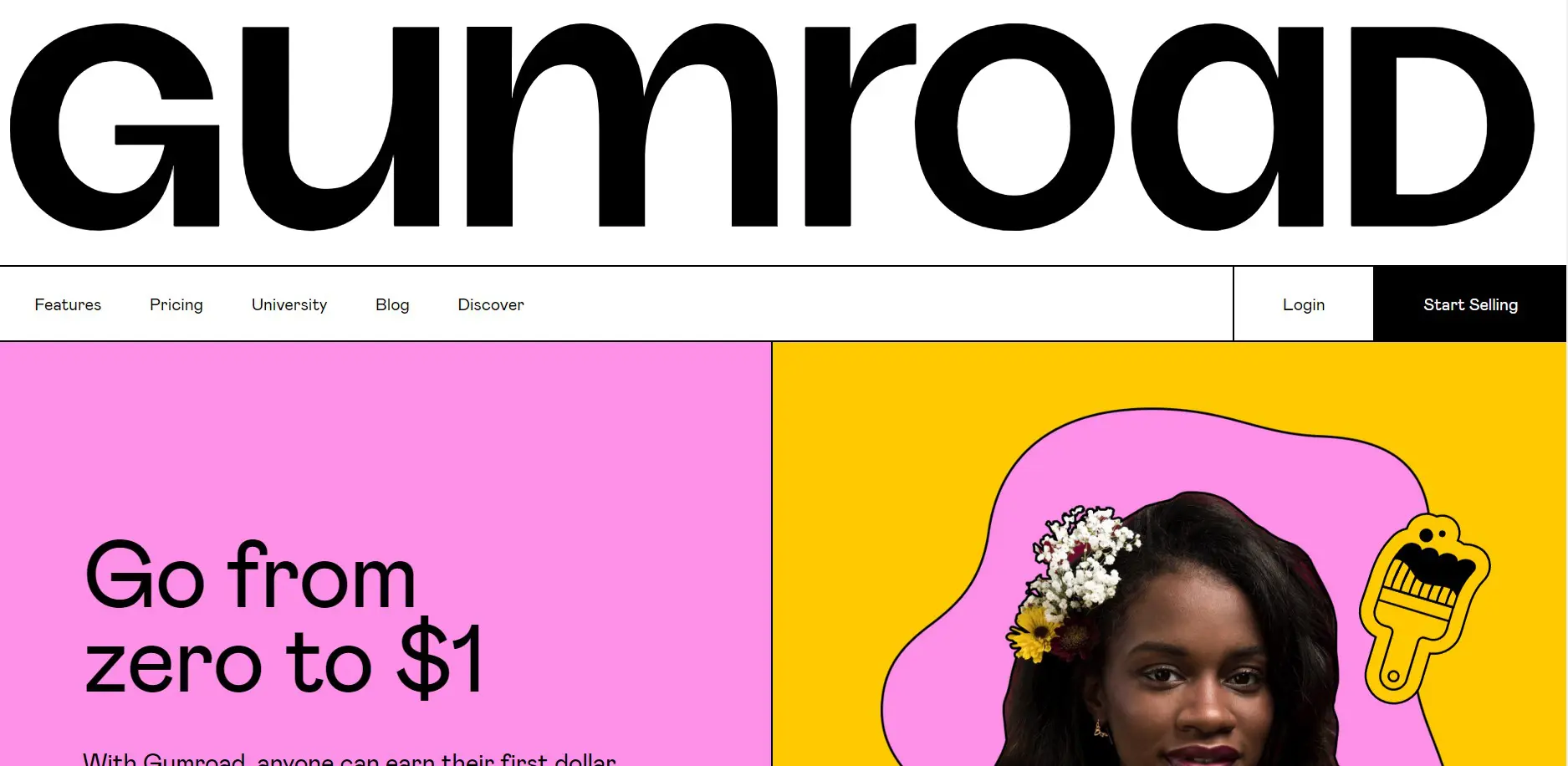 Gumroad could be the no-code application for you if you have a podcast, do illustrations, make beats, or even want to launch your own online course. This tool provides an e-commerce solution for getting your creativity out there, allowing artists to become business owners.
---
Final Thoughts
While we will always require developers and their expertise (after all, someone has to create these no-code platforms in the first place), you should not be limited in your abilities simply because you lack specific coding knowledge. 
As a result, no-code has undoubtedly opened many new doors for aspiring developers who want to express their creativity but face a coding barrier. 
People can launch their ideas, build their businesses, and pursue their entrepreneurial dreams thanks to no-code applications like the ones on our list. 
It's encouraging to see so many no-code development platforms available that enable non-programmers to create. 
Do you have a favourite no-code tool that we missed? Please leave your thoughts in the comments section below.