Tips and Tools for Effective Workplace Communication
Effective communication in the workplace is a key ingredient for success in business

Without communication, there is no cake.
Communication is among the top concerns in the workplace. Ineffective communication or lack thereof can have significant detrimental effects on a project outcome and an organization. Just as flour is a key ingredient when baking a cake, good communication is a key ingredient for business. Communication in the workplace is necessary for any project or task, whether you are working alone or in a team.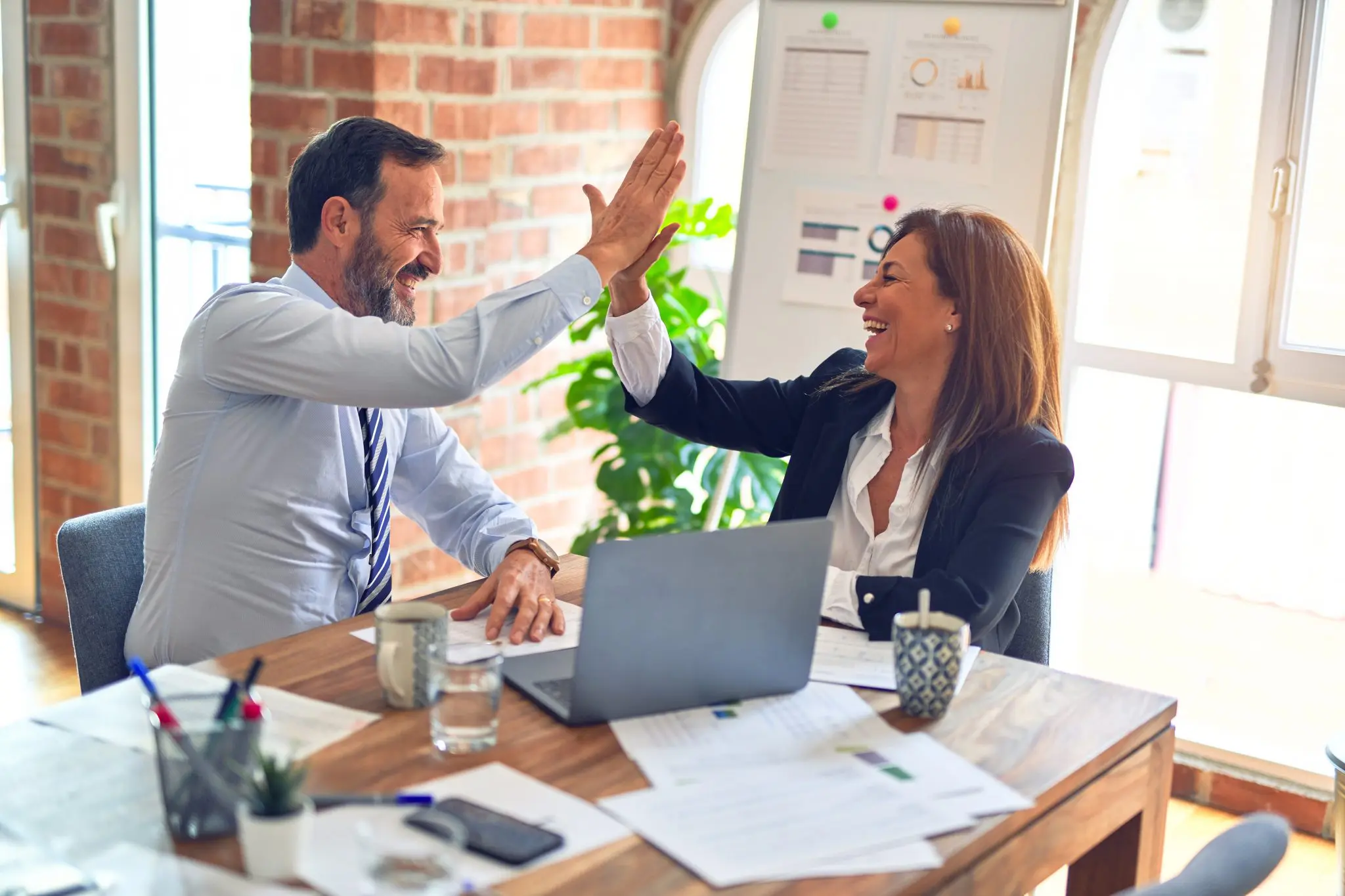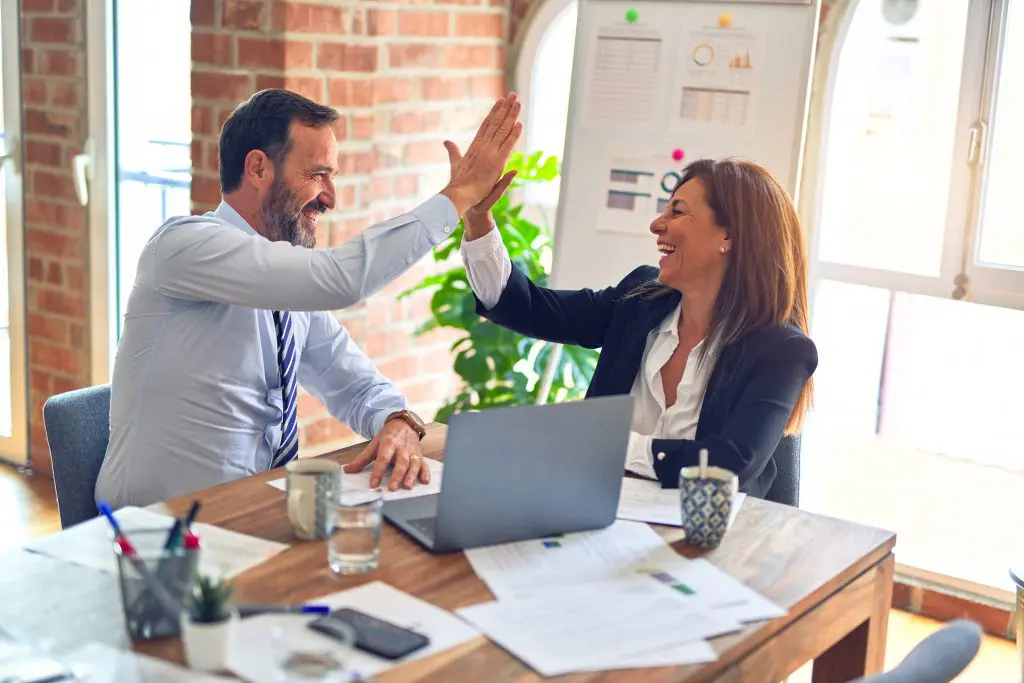 Communication in the workplace is central to the success of any business. We spend a shocking amount of time, around 80% of our day, communicating. Workplace communication takes different forms: writing emails, phone calls, group meetings, company presentations, coffee break chats, task and project communication… and this list doesn't even touch on non-verbal communication.
---
What Is Workplace Communication? 
Workplace communication is the manner by which employees exchange information and ideas within an organization. Communication is a crucial aspect to achieve organizational objectives and get any job done, whether in-person or virtually.
---
Workplace Communication Is More Important Than Ever Before
The COVID-19 pandemic has brought about significant changes to work and workplace communication across numerous industries. More businesses find themselves in the process of navigating the effective transition from in-person to virtual business. 
Working from home (also known as remote work and telework) has become the "new normal" for many companies due to the pandemic. This accelerated digital shift also redefines the way we communicate and the function of workplace communication.
With many teams working from home, organizations (now) focus (more) on managing virtual workplace communication via the use of communication tools. The significant increase in businesses investing in communication technology due to the pandemic signals the direct connection between communication and productivity. 
---
Why Is Communication in the Workplace Important?
Data shows that businesses with engaged management and strong communication networks are more likely to achieve their organizational goals. Teams that have good communication help team members collaborate and participate effectively in achieving defined organizational goals. With everyone on the same page, a high-performance culture is created, all because of good workplace communication.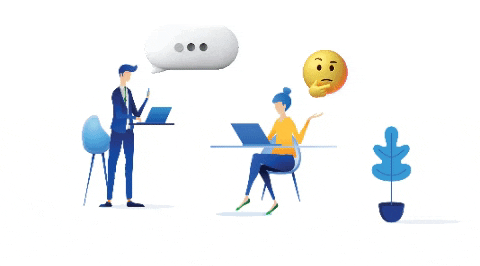 Interpersonal communication skills are what can distinguish a manager from a leader in the workplace. According to Robert L. Katz, an American social and organizational psychologist and creator of the concept of managerial skills, the three basic types of management skills are technical skills, conceptual skills, and human or interpersonal skills. 
Results of the 2017 GMAC Corporate Recruiters Survey show that employers rank and consider communication skills, followed by teamwork and technical skills, most important when hiring new employees. According to the study, companies consider communication skills twice as important as managerial skills.
---
How to Have Good Communication in the Workplace
Workplace communication plays a vital role in the development of an organization and is a central aspect of completing any job. Without communication, there will be limited progress on tasks, projects, and the development of company goals. 
Productivity is strongly dependent on good communication. Where good workplace communication provides common goals, fosters teamwork, and creates company rapport, ineffective workplace communication can have detrimental consequences to a project or business partnership, such as production mistakes or missed deal-breaker meetings with investors.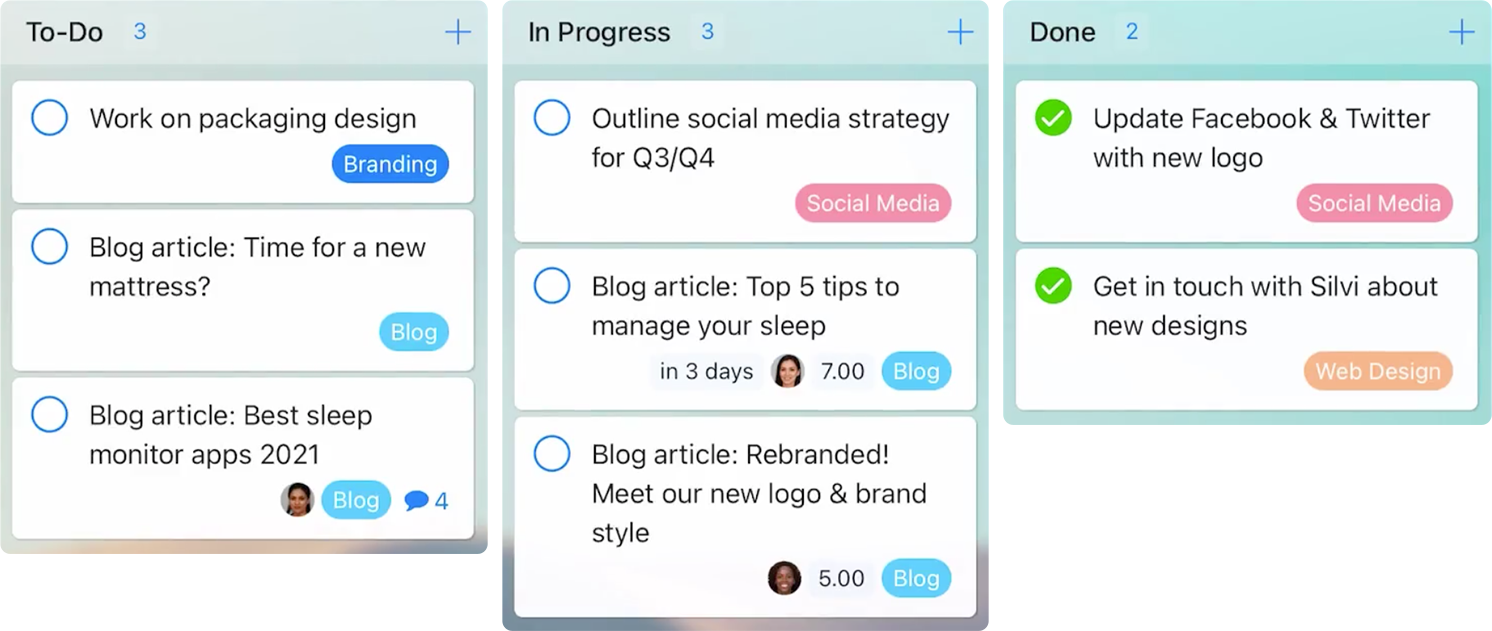 Simplify your project communication and task management with our user-friendly project management software.
Sign up for free today!

What does good communication look like?
Good communication provides purpose and a common goal.

Good communication can prevent misunderstandings and avoid confusion.

Good communication stimulates team building and boosts company culture.

Good communication encourages employee engagement and improves morale.

Good communication often

results in a more productive and talented workforce

.
Tips on how to have effective communication at work:
Give clear instructions on tasks and state what results are expected.

Encourage open discussion and feedback exchange.

Communicate frequently and with transparency.

Provide specific and descriptive constructive criticism.

Schedule regular

employee check-ins

.

Use the right tools for your business

.

Organize team building activities

.

Continually work on your communication development.
The pandemic has certainly brought a host of structural adjustments. Digital tools and revised approaches for the interpersonal exchange of ideas continue to play a part in today's work environment and contribute to work culture. 
---
Helpful Tools to Foster Effective Team Communication
Communication tools and collaborative platforms are now, more than ever, integral parts of a company toolkit. Depending on the company and team size, structure, and needs, employees might use a handful of tools for internal and external communication. 
Choosing the right communication tool for your company hinges on various factors and required features which need to be addressed and defined before starting your search. Although team collaboration tools certainly are beneficial to team and project management, good communication and engaged employees are the top two elements of effective team collaboration, so in some cases, this should be something to work on prior to choosing a tool.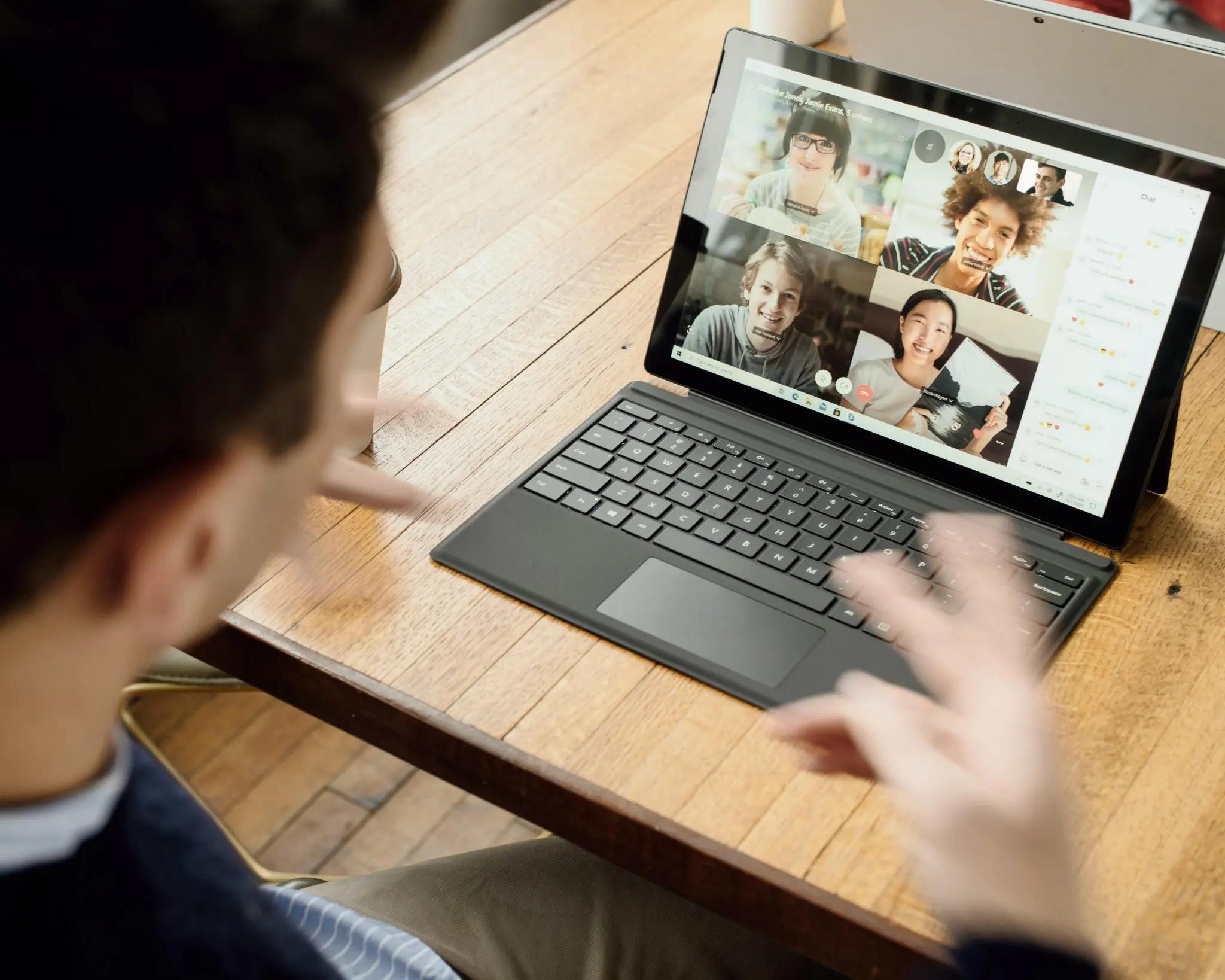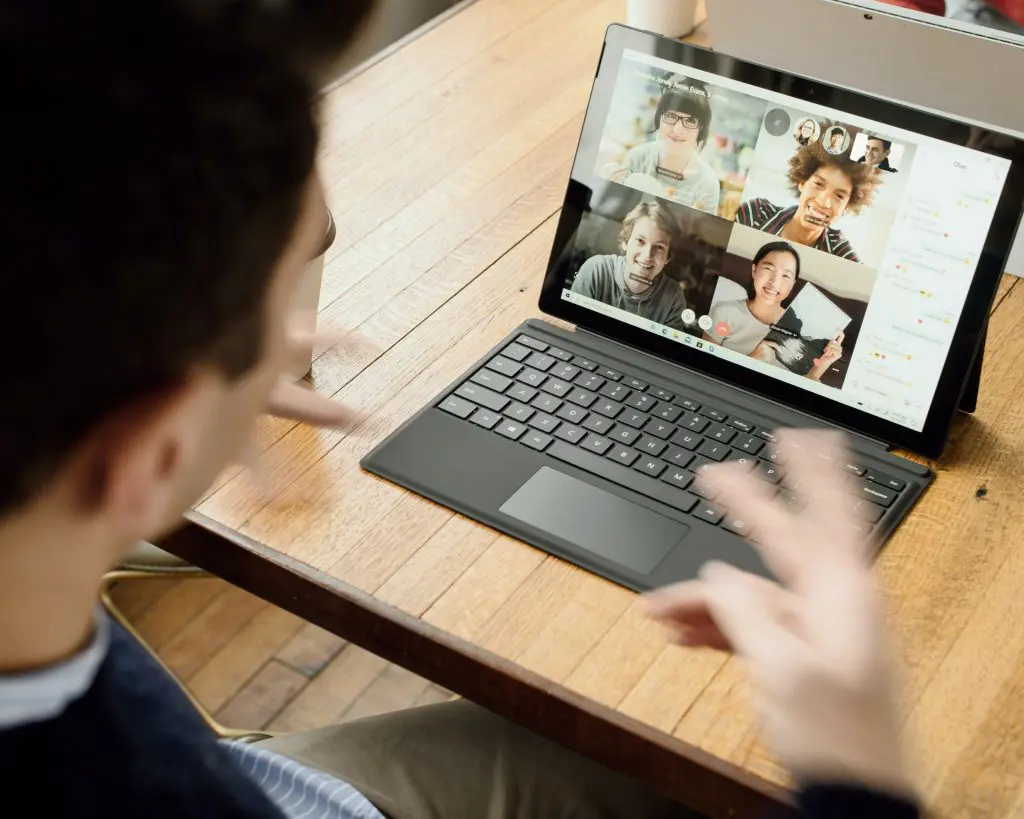 There are companies that believe implementing a tool will automatically make the team and processes more efficient. Sadly, this is not the case; therefore, the effectiveness of team task management systems should be monitored over a period of time and adjusted if needed. 
The primary goal of any communication medium is to maximize connectivity. Many companies utilise diverse and distinctive tools for communication and collaboration. We've listed five standard tools used for workplace communication:
1. Email is here to stay
Probably the most common form of workplace communication is via email. Well suited for both internal and external communication, several companies have tried to replace email with chat. Employee intranet apps and chatbots have helped foster communication in sectors like customer service and sales, however, other sectors like press and business relations continue to be handled best via email and scheduled meetings. 
If your company requires an upgrade and centralization of email conversations for business, switching to an email provider with customer relationship management (CRM) features can help boost the performance of your email outreach. 
2. Project management tools are becoming common for personal and professional use
Many companies and individuals are riding the wave of the mindset of agile work. Project management has crossed from corporate to consumer use with plenty of software to choose from with unique features for every need. 
The use of project management tools is multifaceted. Most software is great for team collaboration (like Zenkit ;)) as well as a suitable tool helping keep University students organized and productive. If your team or company requires shared dashboards to keep tasks updated and team members informed of project progress, safe to say we recommend considering using a project management tool.   
3. Integrating chat into the workflow
It's no surprise that chat is considered a standard form of communication. Plenty of teams have personal employee chat software where employees and teams can communicate and collaborate over anything work-related (or send pictures of their dog!). 
Corporate chat apps provide unique features best suited for the workplace environment. These tools are preferred by many to keep personal and professional communication separate. Company chat tools are common within international companies with dispersed teams and hubs. Nonetheless, chat apps are continuing to become more of a mainstream method of communication within any size or type of company. 
While some chat apps focus on communicating via channels and integrating a centralized location for workplace communication and data storage, others specialize in combining chat with task management (like Zenchat ;)). If your email inbox quickly gets overrun with a chat-like conversation, we think it's time to acknowledge the need for a company chat tool.
4. Meetings get a makeover
Although many employees like to complain about sitting in meetings that could have easily been emails, meetings are an indispensable part of work life. Tools have no control over how meetings are run, but they certainly can provide opportunities and features that assist team collaboration and communication.
The pandemic has forced the world to go digital. And with this need, virtual meeting tools have quickly become part of the most used software for business and leisure. Due to the increasing demand for virtual meeting tools, developers have been working at full speed to meet demands for features that allow teams and individuals to replicate in-person meetings as best as possible. 
5. Storing everything in the Cloud
Classic search engines may have us believe that data is pulled from space, however, all our data is actually stored in the Cloud. We produce and store significant amounts of data. In fact, we collectively produce shy of 2.5 quintillion bytes of data every day! On a normal day, 306.4 billion emails and 500 million Tweets are sent. (Techjury)
Companies with huge data centers ranging from sizes of football fields to small towns provide users with the ability to store, access and distribute data via the Internet. Upgrading to the Cloud is one of the most beneficial, if not essential, procedures companies should do and invest in. 
---
Photo credits: krakenimages and Surface via Unsplah, GIF 01 and GIF 02 via Giphy
---
Final Thoughts
As you can probably tell, good communication has an important role in the workplace. The pandemic has shifted the way in which we communicate and the role communication plays in our daily lives. Who would've thought that the entire world would begin to live a nearly virtual life, with working from home and online school becoming the "new normal"? 
Either way, we hope you are staying safe and able to continue life with the help of digital tools. Whether you use project management or team chat tools for professional or personal use, we'd love to know which are your favorite and why.
Cheers,
Jessica and the Zenkit team 
FREE 20 MIN. CONSULTATION WITH A PROJECT MANAGEMENT EXPERT
Wanna see how to simplify your workflow with Zenkit in less than a day?
Book a free demo
READY TO TAKE YOUR BUSINESS TO THE NEXT LEVEL?
Sign up for a free demo and receive an exclusive discount. Limited slots available, act now!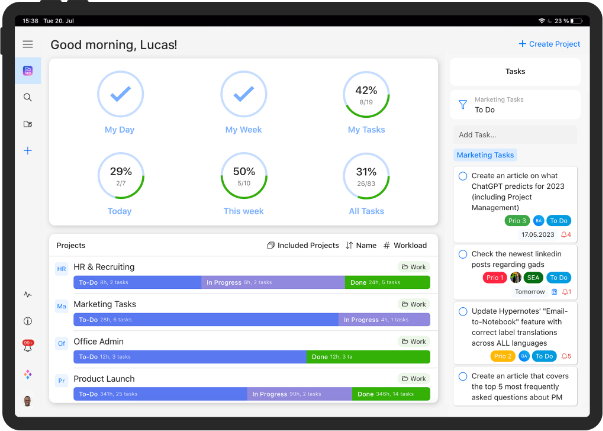 Book a free demo