Zenkit Is Now Available for Mac, Windows and Linux!
Responsive, distraction-free, and with all-new shortcuts

They're here!! Today, we're proud to announce the release of Zenkit desktop apps for Windows, macOS, and Linux.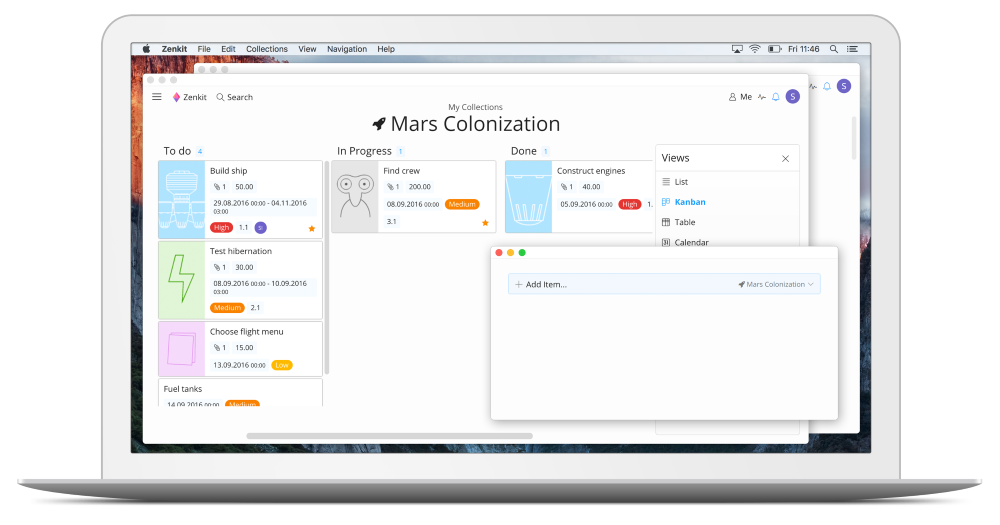 On your desktop, you can work with the same powerful features you know and love in a dedicated Zenkit window, away from the distraction of open tabs or pinging phone notifications. Some of the advantages of using Zenkit on your desktop:
Create items from anywhere on your desktop with quick -add
Focus on your work in a beautifully distraction-free Zenkit window
Open multiple Zenkit windows to work on multiple collections at a time
Jump to your main Zenkit window with a shortcut
Stay productive, even when you're offline
---
Apps for Everyone
We really wanted to make sure we catered to as many of our users as possible, which meant making the desktop apps available on as many platforms as possible.

While Windows and macOS are well-supported by most productivity apps, Linux is under-supported in the project management community. Although it's less popular than the front runners, many software developers favour Linux for its flexibility and customizability, making support for Linux a high priority for our team.
---
All New Shortcuts for the Desktop Apps:
Cmd/Ctrl+Shift+Space: quick-add a new item to any collection in your account
Alt+Z (Mac), Ctrl+Shift+Z (Win & Linux): bring up your main Zenkit window from anywhere
Cmd/Ctrl+Comma:Open settings
Cmd/Ctrl+N: Create a new window
Cmd/Ctrl+W: Close window
Cmd/Ctrl+Q:Quit Zenkit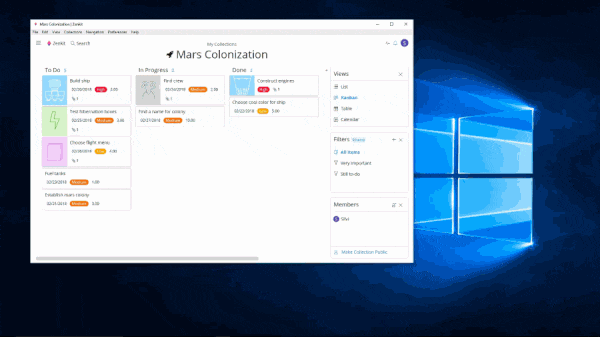 As usual, this is just the beginning for us. We plan to release a whole arsenal of new, handy features in the coming months, with a focus on deeper integration with the operating systems.
You can learn more about Zenkit desktop apps in our documentation.
---
We hope you enjoy using them!
Cheers,
Siobhan and the Zenkit Team
FREE 20 MIN. CONSULTATION WITH A PROJECT MANAGEMENT EXPERT
Wanna see how to simplify your workflow with Zenkit in less than a day?
Book a free demo