Zenkit for iOS Is Here!
The perfect companion to your Zenkit account

A lightweight, intuitive companion to the web app, Zenkit for iOS gives you access to all of your collections, wherever you are.

Whether you're catching up with work on your commute, taking notes at a meeting, or quickly capturing ideas on the go, Zenkit is here to help. Build on the work you started on the web, create new items, and attach images from your camera or photo library.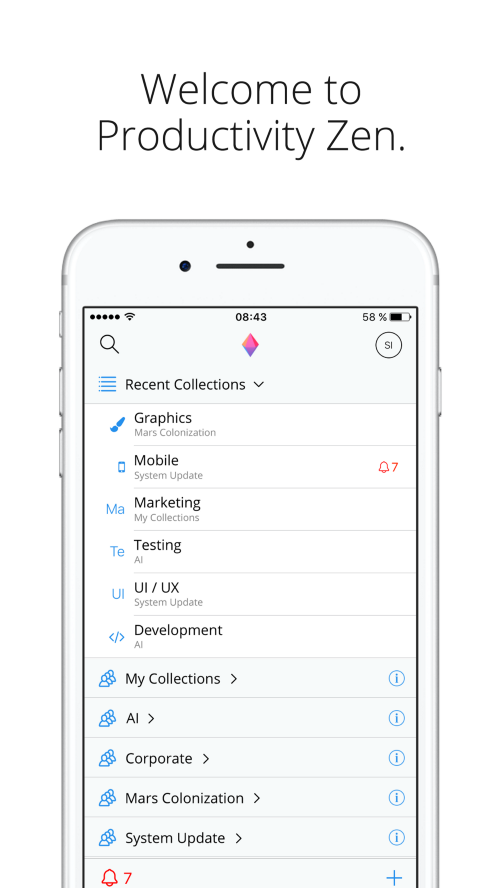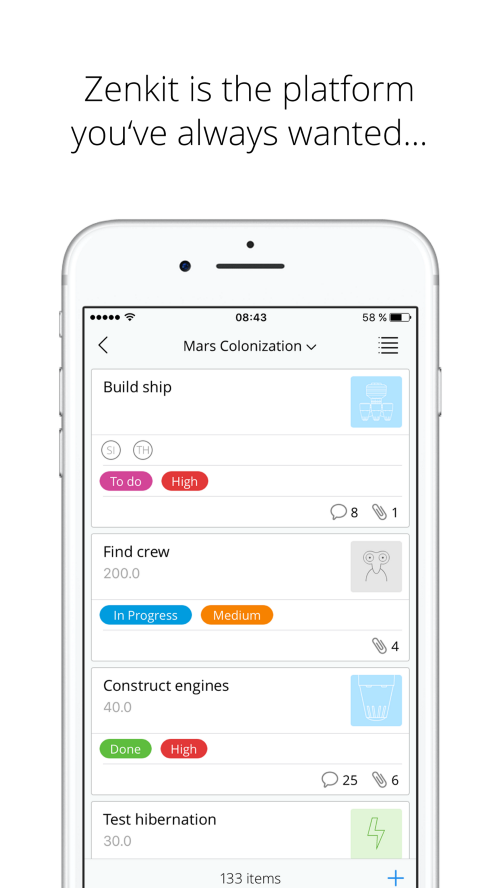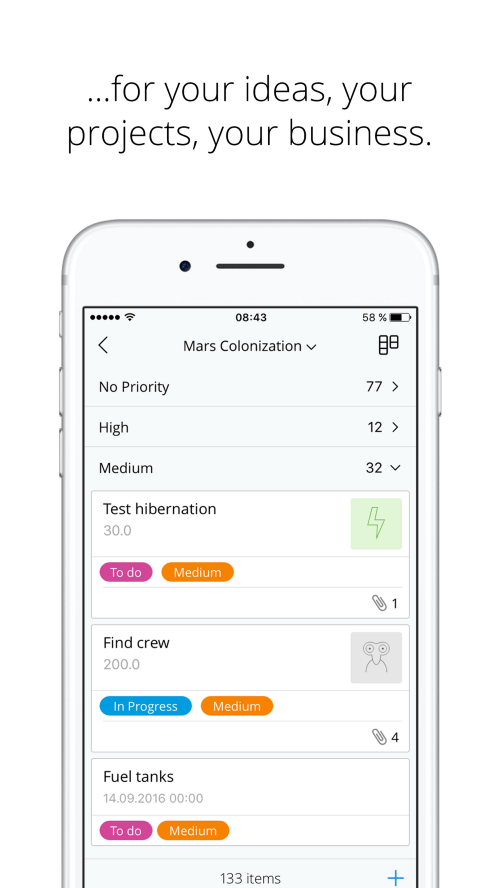 ---
Zenkit on-the-go
No signal? No problem! Zenkit for iOS supports offline work and will sync with the web app once you get online again.
Need a quick way to jot down some notes? The global add lets you add an item to any collection, right from the home page. Need to get into the details? You can update any field in any collection, right from your phone, and even attach images from your camera or photo library.
Stay up to date with your projects, comment on new activities, and collaborate with your team on the go. Zenkit will also send push notifications to your phone, so you're always in the loop.
You can view your items grouped by different labels with the 'group' view. And moving items between groups works as you'd expect — quickly move items from one label to another with a satisfyingly smooth drag and drop.
---
We think the Zenkit app is pretty great, but don't take our word for it! Check out what Bryan Clark over at The Next Web thinks!
"For now though, the iOS version is a superb compliment to an already exceptional web app."
---
Our iOS team has been working hard over the past few months to create this app, so we want to say a huge thank you to the team for putting in the work and making something great! We also want to send a special shout-out to our beta testers, without whom we wouldn't have the app we have today.
What do you guys think? Download the app today and give it a try! We'd love to hear how you use Zenkit on the go.
Cheers,
Siobhan and The Zenkit Team
FREE 20 MIN. CONSULTATION WITH A PROJECT MANAGEMENT EXPERT
Wanna see how to simplify your workflow with Zenkit in less than a day?
Book a free demo