Zenkit Now Integrates with 1000 Other Products
Connect with all of your favorite apps and services

Happy New Year! We hope that you had a relaxing end to 2017 and that your 2018 is off to a productive start. We can't wait to share all we have planned for the coming year with you.
The first piece of exciting news we have is that you can now connect Zenkit to one thousand of your favourite apps and services thanks to our Zapier integration! The New Year is the perfect time to evaluate your processes and find new ways to boost productivity. If you're planning to be more productive, get more done, or just reduce the amount of tedious busywork you have to do, Zapier's workflow automation is the way to go.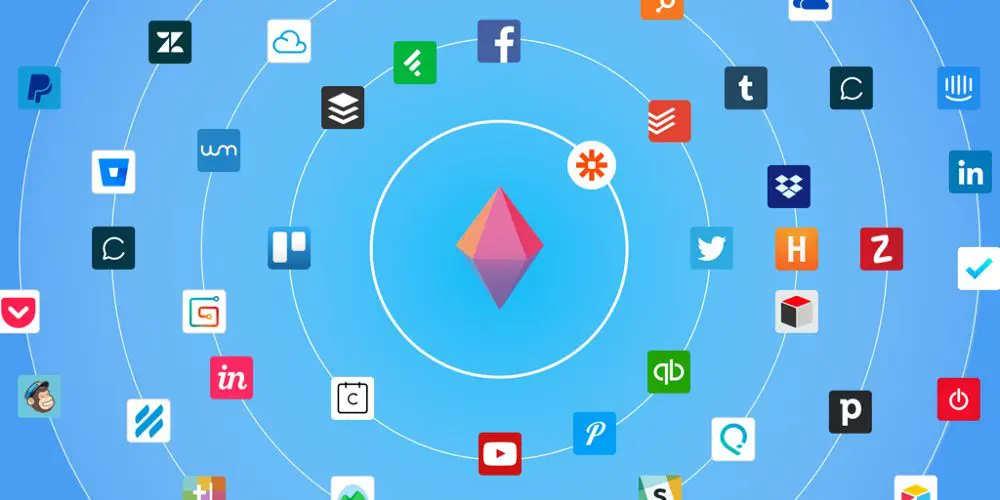 We had the absolute pleasure of being one of Zapier's fastest-growing new apps of 2017, thanks to all of you who've automated your work in Zenkit using Zaps.
For those of you who are new to Zenkit (or to Zapier), you can get inspired by trying some of the Zaps listed on our Zenkit integrations page!
---
Streamlining Your Work in 2018
We know that getting your work done requires loads of different tools. In fact, the average business uses between 10 and 16 apps. You have your email app, CRM, note-taking tool, cloud storage tool, and team communication app, along with project management tools and various to-do lists. Sometimes, it can be a struggle to get them all working in tandem. Now that Zenkit has 1000 integrations, you can choose your favourite tools and easily integrate them with Zenkit.
With Zapier, you can set up your own codeless integrations called "Zaps". Zaps will automatically send information from one tool to another, so you'll spend less time manually transferring data between your business tools and can dedicate more focus to creative, big-picture tasks.
---
Boost Your Productivity with Popular Zenkit Integrations
No matter what other apps you use, chances are Zenkit integrates with them via Zapier. Some of the most popular Zaps connect Zenkit to productivity powerhouses such as Gmail, Evernote, Google Sheets, and PomoDone. Here are our top 10 integrations: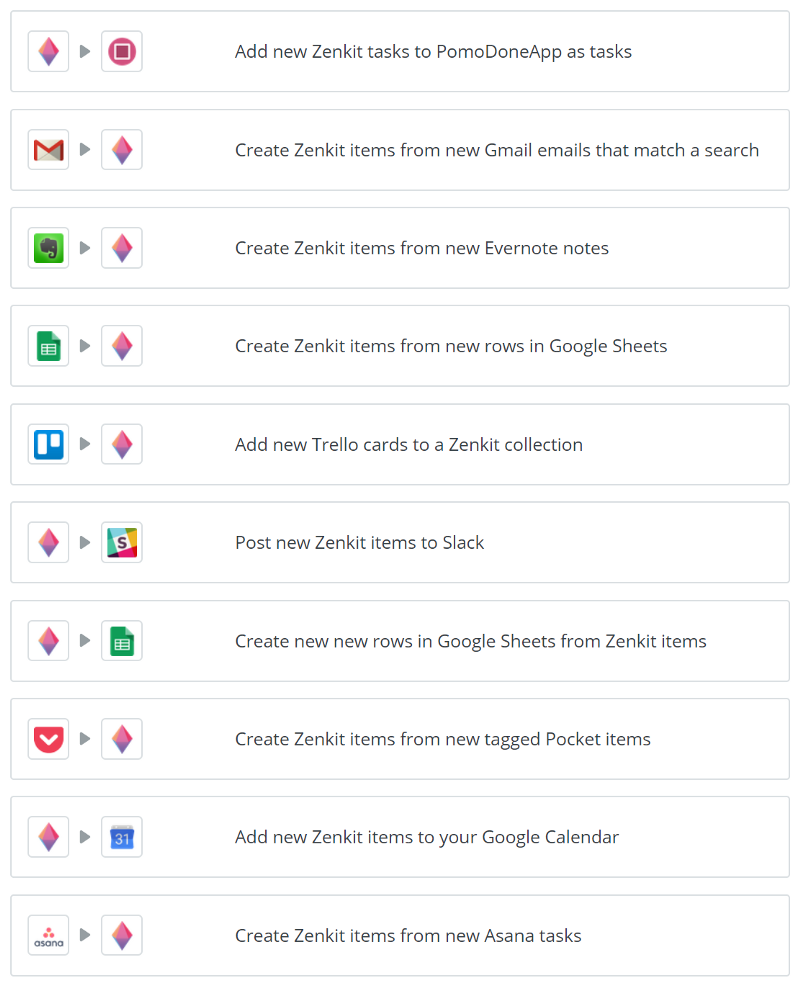 Head to our Zapier integrations page to see more Zap templates.
To learn more about how to start automating your work, please take a look at our Zapier documentation, or feel free to contact our friendly customer service team at service@zenkit.com for more tips!
---
That's all from me today! I wish you all a wonderful, productive, and fulfilling start to the year.
Cheers,
Siobhan and The Zenkit Team
FREE 20 MIN. CONSULTATION WITH A PROJECT MANAGEMENT EXPERT
Wanna see how to simplify your workflow with Zenkit in less than a day?
Book a free demo
READY TO TAKE YOUR BUSINESS TO THE NEXT LEVEL?
Sign up for a free demo and receive an exclusive discount. Limited slots available, act now!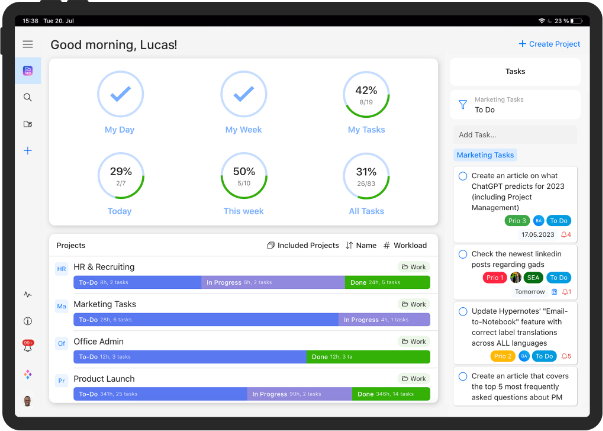 Book a free demo