Meet The Team: Jesse
Get acquainted with the man behind the machine
In this edition of 'Meet the Team', you're in for a treat, because without this person, your favorite project management tool wouldn't even exist. Behold, the maker, the creator, the man that makes the magic happen…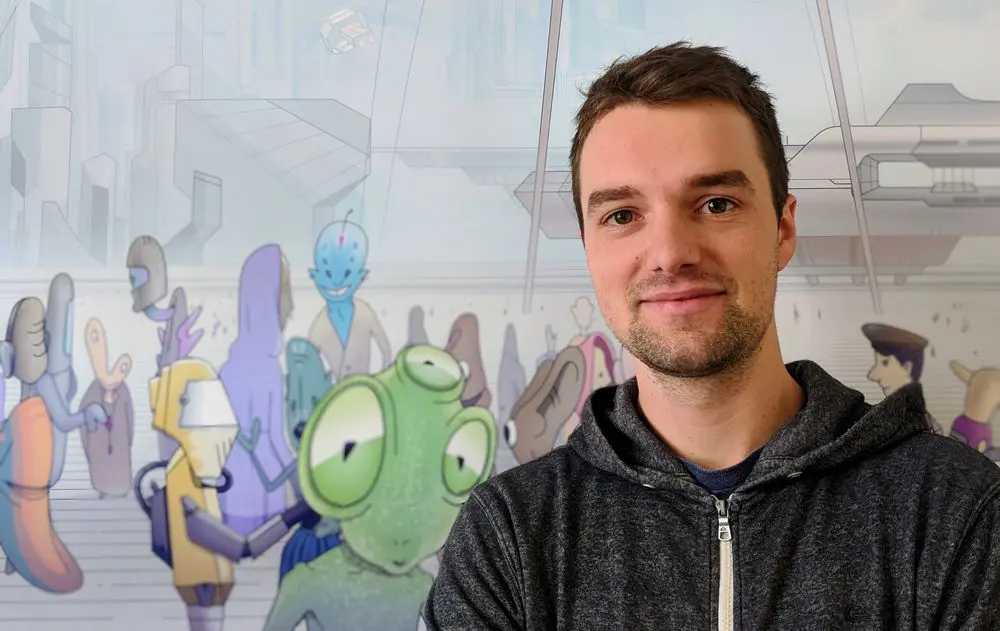 Name: Jesse Desaever
Role: Lead Developer
Where are you from?
I was born in Oldenburg and moved to Karlsruhe for my studies.
Describe yourself in three words:
Jungle Is Massive.
How long have you been at Zenkit?
About three years now.
What brought you to this role?
I came for an internship and started to work on Zenkit right away. At the time, we were only two developers and so we were working hard to release the first beta version. My colleague left the company before the launch and so I had to double down on my efforts to stabilize this feature-packed app.
Although I've been programming since I was 14 years old, the past three years is where I've learnt most of what I know about programming, because there was no other option than for me to figure it out.
What does it take to be good at your job?
You have to be willing to learn constantly because programming languages, patterns, and frameworks evolve very quickly, especially in web development. I love finding out about new ways of tackling certain problems and to apply my new knowledge to the Zenkit code base.
You also need some level of resistance against frustration. Sometimes it takes hours to find a bug in your code and you need the patience to keep on trying.
How do you use Zenkit on a daily basis?
I use it to manage my personal to-do list, document my working hours and to organize my studies. And of course we use it to organize the development of Zenkit itself.
When you're not working, what are you doing?
Coding feels more like a hobby to me than work, so I also code quite a bit in my free time. But besides that I enjoy travelling, playing football, listening to music and spending time with my friends. Music festivals combine multiple of those things so they are a natural fit for me.
Last song you listened to?
Rub a Dub Sound by Feyder.
Last meal on earth?
Thai red curry with bamboo shoots.
Favorite English word?
Massachusetts.
Use it in a sentence.
It's technically impossible to pronounce or spell "Massachusetts" correctly.
If you could have one superpower, what would it be?
The ability to freeze time (except for myself of course).
What is your favorite thing about working at Zenkit?
I love the fact that the possibilities of this product are pretty much endless. It's designed as a platform for any kind of data driven application and therefore most apps could be realized using Zenkit collections as their database.
I really enjoy thinking about how to generalize our concepts even further in order to make the existing code base simpler and to build the basis for even more powerful features. So, I would say that my favorite things about working here are the brainstorming sessions in which we explore some possible use cases and when we discuss how to implement them in a way that would benefit the platform as a whole.
---
If you're interested in working on Zenkit with Jesse, we've got spots open! Send an email to jobs@zenkit.com for more info 🙂
FREE 20 MIN. CONSULTATION WITH A PROJECT MANAGEMENT EXPERT
Wanna see how to simplify your workflow with Zenkit in less than a day?
Book a free demo